Hi guys. What does the Lost Atlantis have to do with vintage blonde furniture? The story follows.
I'm glad to report that my Dad is feeling better and I'm home after 15 days in Arkansas. Dad hasn't totally recuperated but I felt it was safe to leave him and Mom. My sister and brother are close by and are always checking in with the parents and helping when needed even though they both have full time jobs.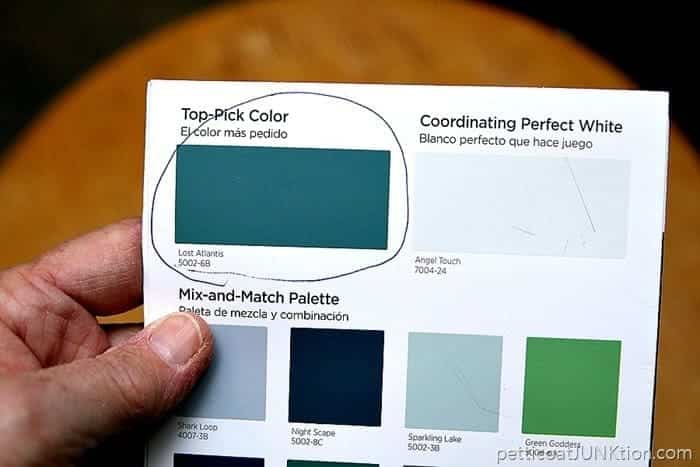 Lost Atlantis, Valspar Paint Color
I returned home with a piece of furniture that belongs to my Aunt. Aunt Marzee lives across the road (street, for you city people) from my parents. She is my Dad's sister.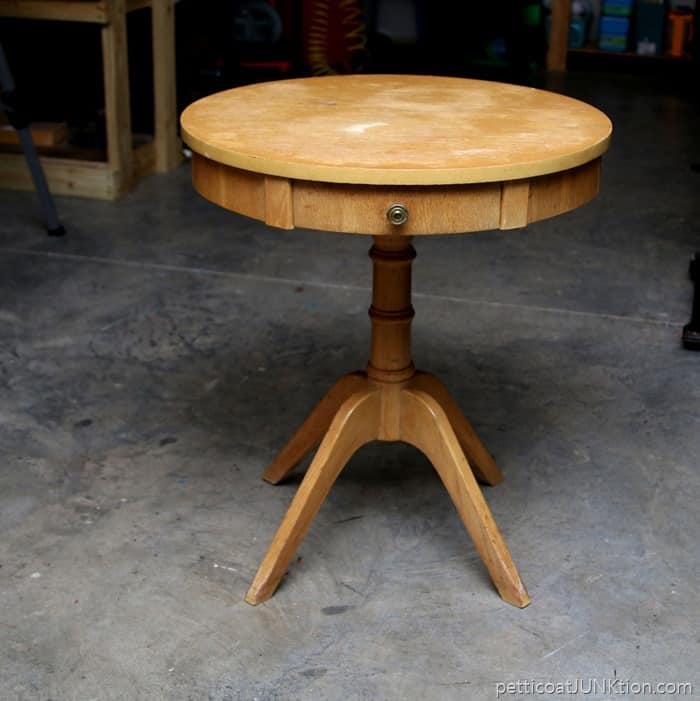 Vintage Blonde Furniture
The blonde drum table has been hidden under a tablecloth at my Aunt's house. When we raised the tablecloth to get a peek at the table I started smiling. What a beauty. Not what I expected to see at all. Aunt Marzee sent a Facebook message a few weeks ago that she had a project for me. I admit I get a little nervous when I see messages like that. I mean, you never know.
My Aunt and Uncle have owned the table since shortly after their marriage. I did a Google search for similar tables and I think it was manufactured by Mersman in the 1950's.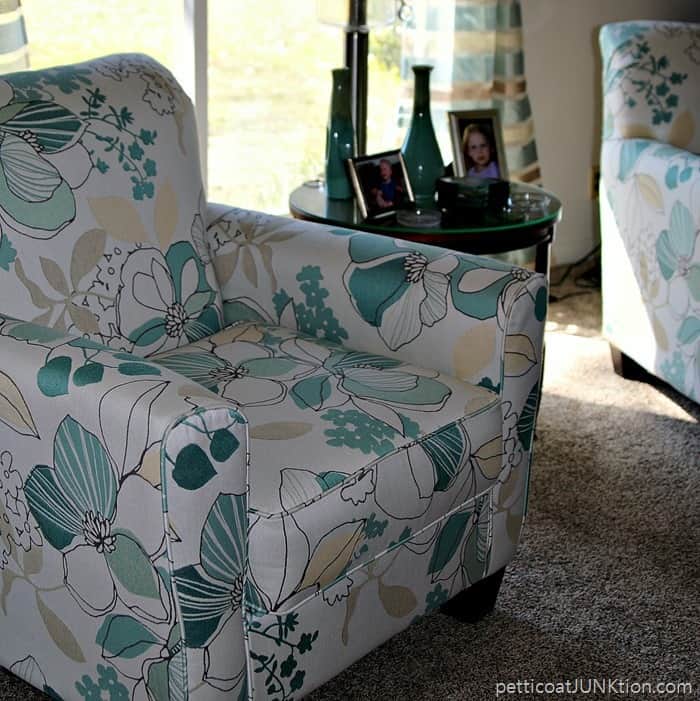 When deciding on a plan for the table we thought it would look great between the pair of floral print chairs. It's taller than the round table in the spot now. The blonde finish also matches the light tan color in the chair fabric.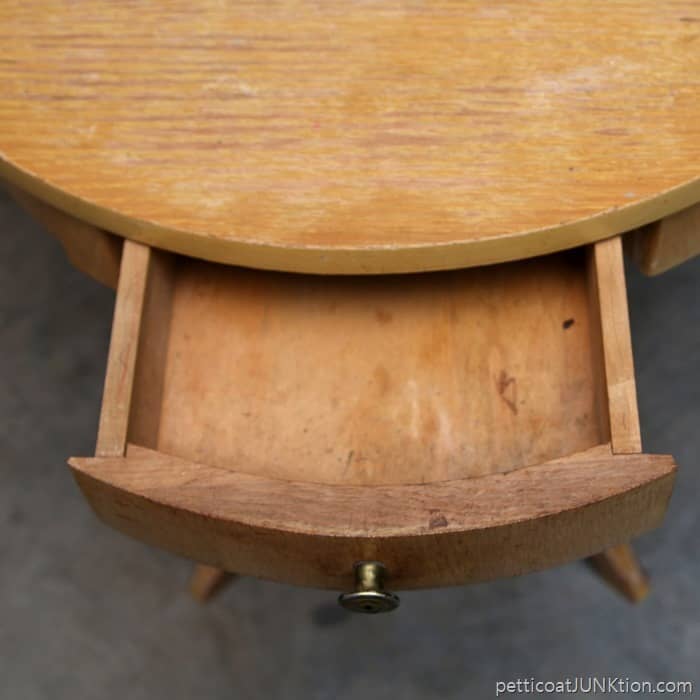 The top of the table is a little rippled and the blonde finish is discolored in places. The plan is to sand and paint the table top and clean the pedestal bottom. The blonde finish is so perfect I don't want to cover it all up.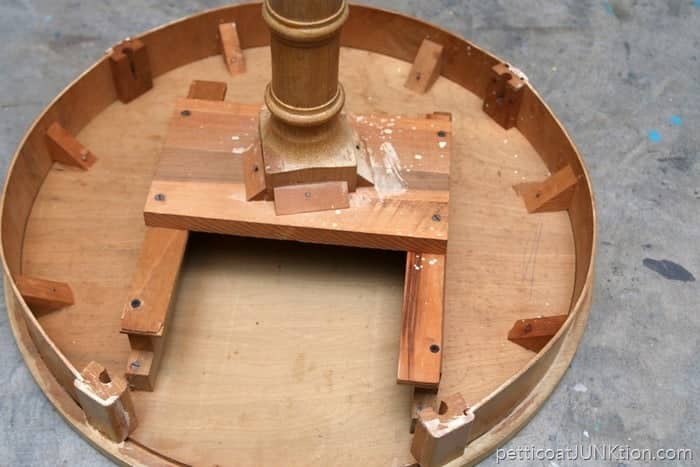 The table is all wood. They don't make furniture like that anymore. It's solid too, no wobbles or loose joints.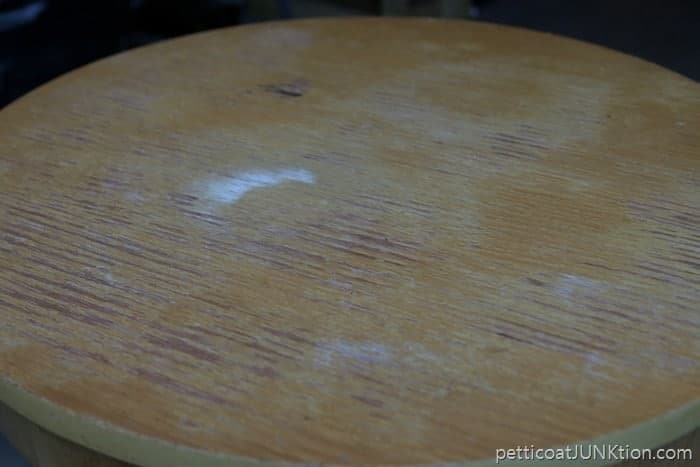 A closer look at the table top.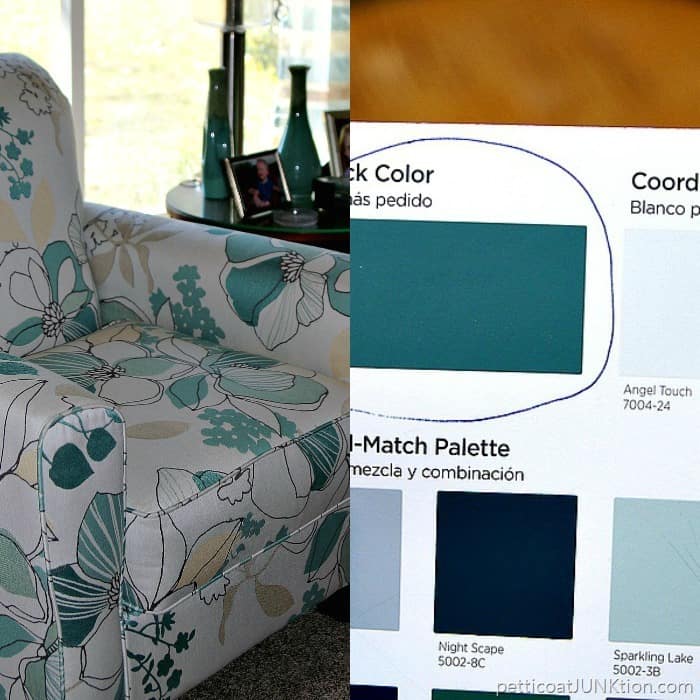 I made a quick trip to Lowe's and gathered a few paint chips so we could decide on the perfect color. The winner is "Lost Atlantis", a Valspar paint color. I love the deep turquoise color and the contrast with the blonde wood should be really pretty. I brought the table home with me so I could work on it in the workshop. No rush job!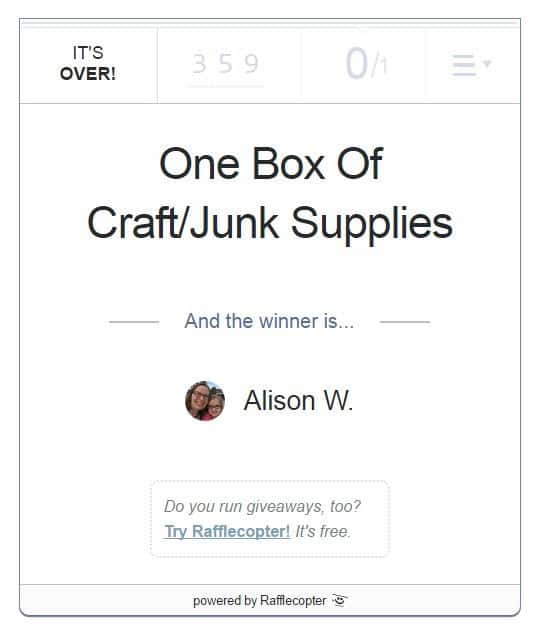 The winner of the February Craft supply box is Alison W. (Rafflecopter doesn't display the whole name for privacy reasons). I hope to get the craft box and other shipments out today or tomorrow at the latest. Thank you to everyone for being understanding about the shipping delay.
What do you think of the vintage blonde table and the paint color? Have a great day and I'll see you tomorrow.