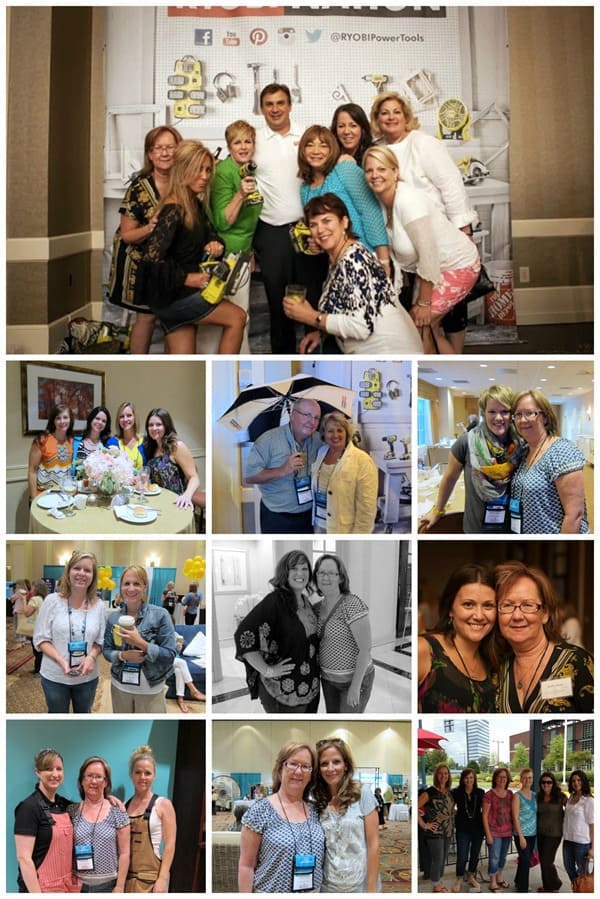 Man, I took tons of photos at Haven.
I decided to edit some of them into a collage. Didn't want you guys to have to scroll through pages and pages of photos. Plus that's a big job getting all those pics on here.
It was great to finally meet some of my blog-e friends in person.
I felt like I knew them already but there's nothing like talking face to face.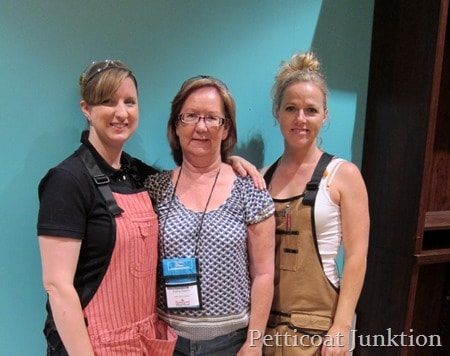 Britney, Pretty Handy Girl and Sandra, Sawdust Girl did a workshop on putting up crown molding.
These girls know their way around power tools!
Who needs men
We all got to use the Ryobi Power Tools.
Gal Power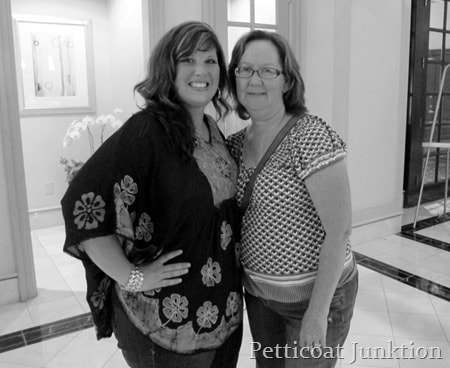 I met Heather, At The Picket Fence, at the Southern Bloggers Conference in North Carolina last October.
I enjoyed every minute of the Haven weekend.
I can't began to name everyone I met, but I did get to have dinner with Marian, Miss Mustard Seed, and get a hug from Roeshel, The Diy-Showoff, and talk with Beckie, Infarrantly Creative.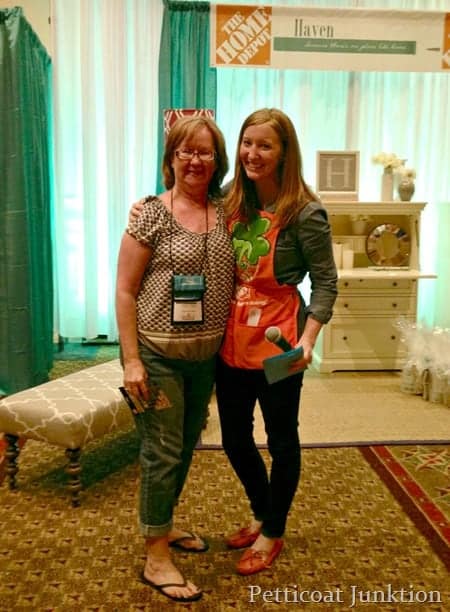 me, and Meg from Home Depot
At the closing ceremonies I won a gift card from Home Depot….a big gift card.
Thanks Home Depot!
I was so excited about the win, but before the closing ceremonies were over I along with the other Haven attendees was in tears.
Bob Johnson from Habitat For Humanity was our closing speaker.
And he was a great speaker
. He challenged us to "DO GOOD ON A GRAND SCALE".
The story of his work with Habitat For Humanity and the amount of sweat, tears, and love that goes into every Habitat project touched each of us.
Wow, I have to stop here because the tears are starting to flow again.
Have you ever worked with Habitat For Humanity?
You can leave a comment below.
If you don't have a blog….that's ok…you only have to leave your name (first name is ok) and your email address, then your comment.  Your email address will not be shown on my blog. It is to prevent spammers from leaving comments.
Thanks for stopping by and have a great weekend,
Kathy
Follow….
On Facebook Petticoat Junktion
On Twitter Petticoat Junktion

Tags:
Conference
,
Haven
,
power
,
ryobi
,
tools