It's not really a hard one to decide but thought I would throw the question out there.
Junk shopping beats out Christmas shopping every time!
The JTS and I went to the indoor Guthrie, Kentucky flea market over the weekend.
Although we didn't buy much….hardly anything…it was fun.
A few of the things that caught my eye…..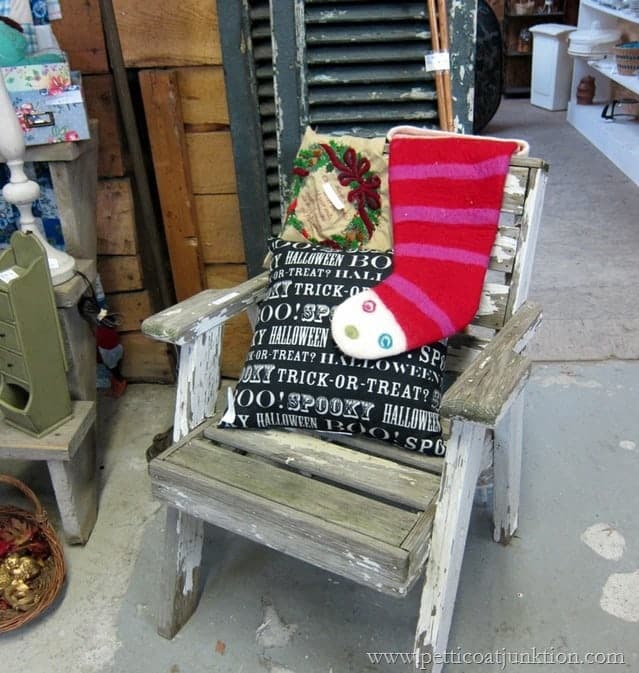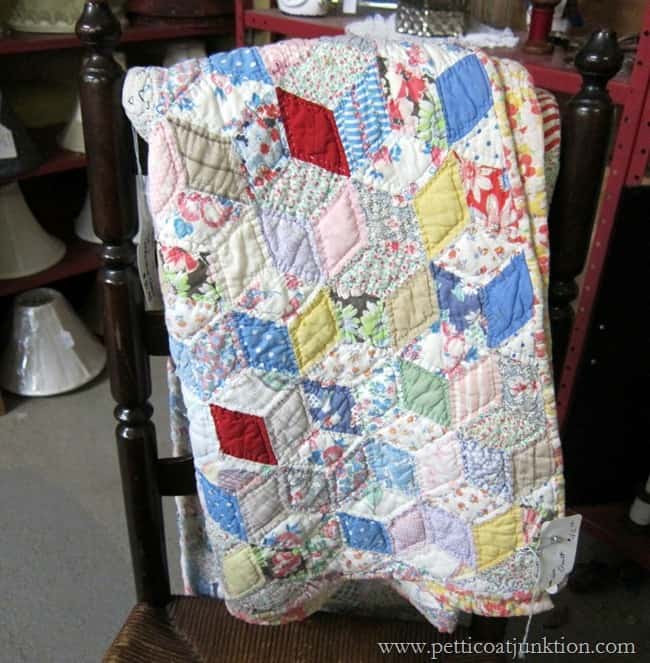 I wanted this quilt but it was a little pricy for me.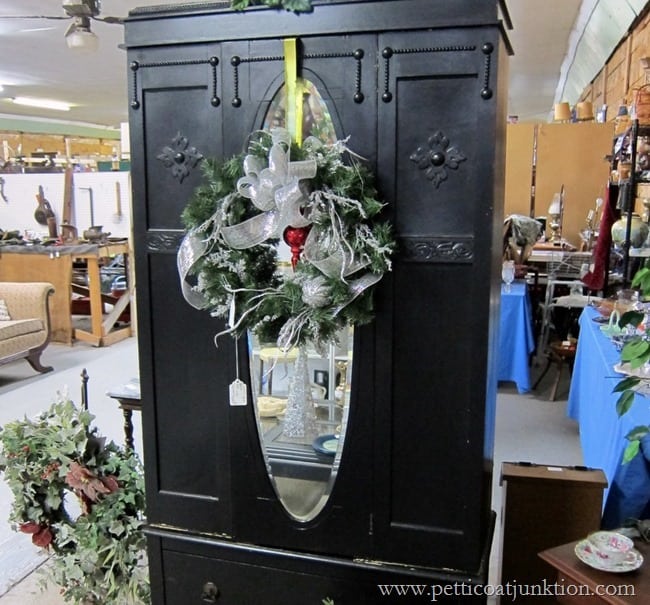 What a great piece.
I love everything about it.
The finish is wonderful…..and those details…..gorgeous.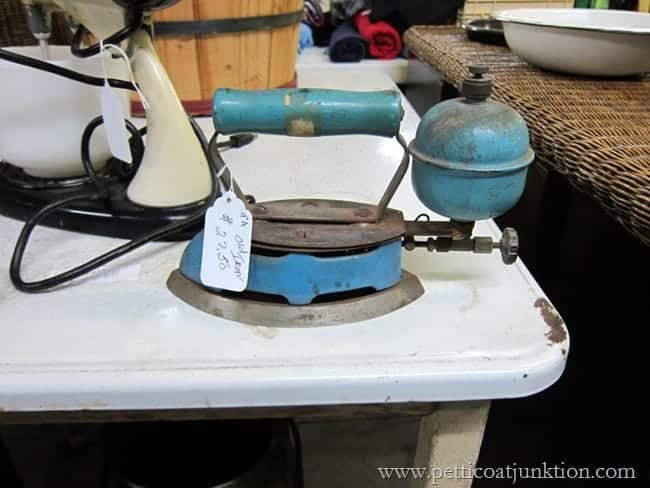 Can't imagine ironing with this thing….oh yeah….can't imagine ironing with anything, lol.
Do you guys iron?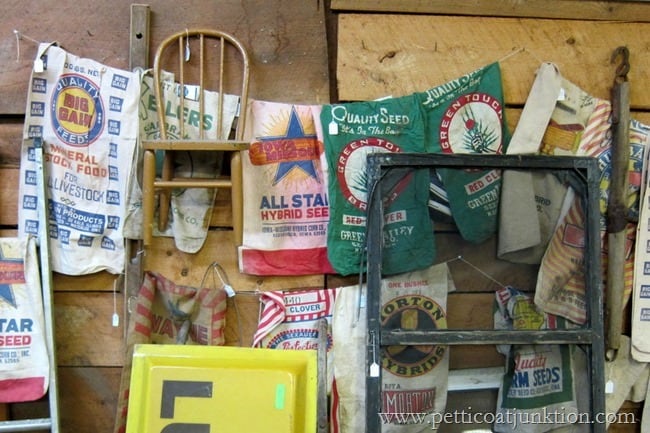 colorful grain sacks
Our 12 Days of Christmas Tour and the Welcome Home Tour continues today.
All the links are below….enjoy the tours….
MONDAY December 1st
{Partridge in a Pear Tree}
Simply Fresh Vintage Petticoat Junktion Snazzy Little Things
{Two Turtle Doves}
Confessions of a Serial Do-it-Yourselfer Fresh Idea Studio
TUESDAY December 2nd
Country Design Style DIO Home Improvements mommy is coocoo
{Four Calling Birds}
Artsy Chicks Rule Virginia Sweet Pea
Monday
All Things Heart and Home , Restoration Redoux , Sweet Pea
Tuesday
Girl in the Garage , Setting for Four , What Meegan Makes , Cedar Hill Farmhouse ,
Have a great day, Kathy