Just looking back through photos and getting a little sad.
Most of the things I buy when I'm junkin' are to sell in my booth.
I only buy things I like
Every once in a while I keep some things.
Some of the things I've sold, I wish I still had.
This is one junk find I kept for myself.
It's sitting in the workshop waiting for a cleaning.
The ceiling tins I still have but the chair and newspaper stand are long gone.
I wish I still had that rusty old newspaper stand.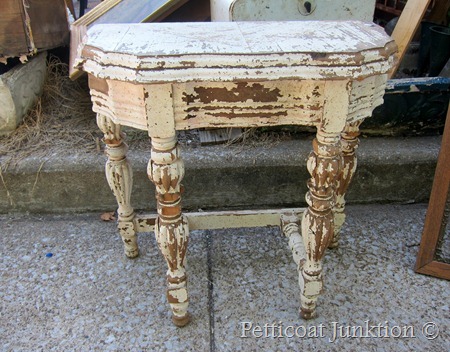 Another thing I should have kept. Love the chippiness.
I could have used the iron garden hose reel for all kinds of things!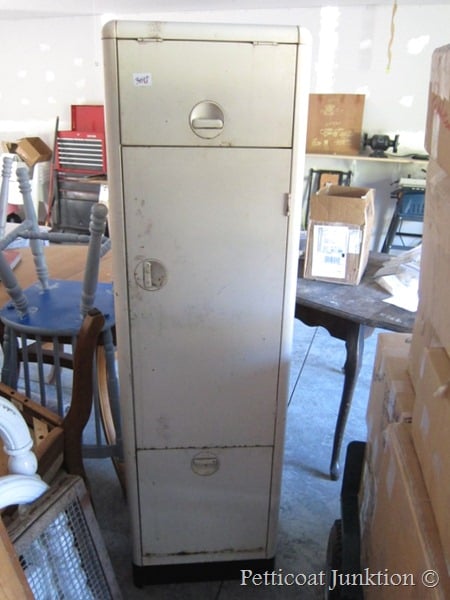 I kept this cabinet. It stores some of my Miss Mustard Seed's Milk Paint
The corner of an antique bed. It was so beautiful……look at that detail. It's gone too.
So you see a theme here.
Yeah, I love rusty junk.
Come along with me on my next junkin' trip.
Thanks for stopping by,
I always love hearing from my readers.
You can leave a comment at the bottom of this post by clicking comments under the social media icons.
I give this info because I had a friend tell me she didn't know how to leave a comment.
To receive my updates in a reader click the green RSS feed, P is for Pinterest, and a Facebook like is always nice!
Kathy