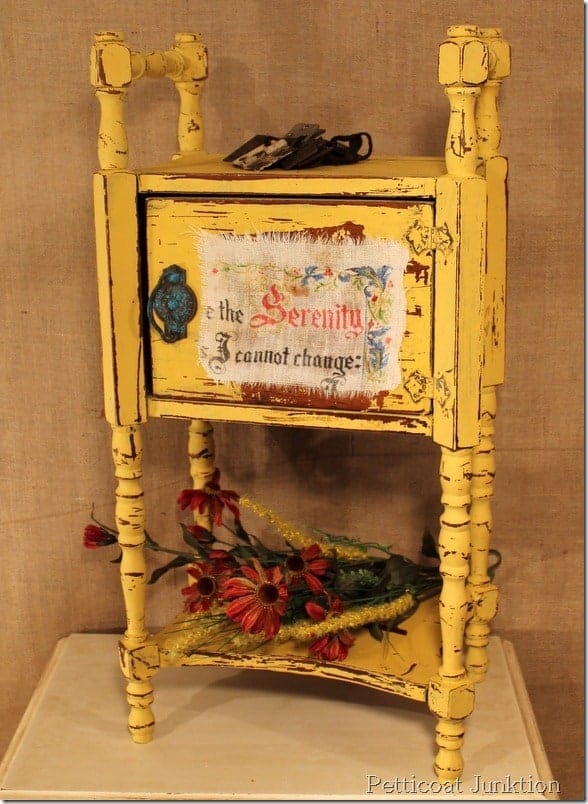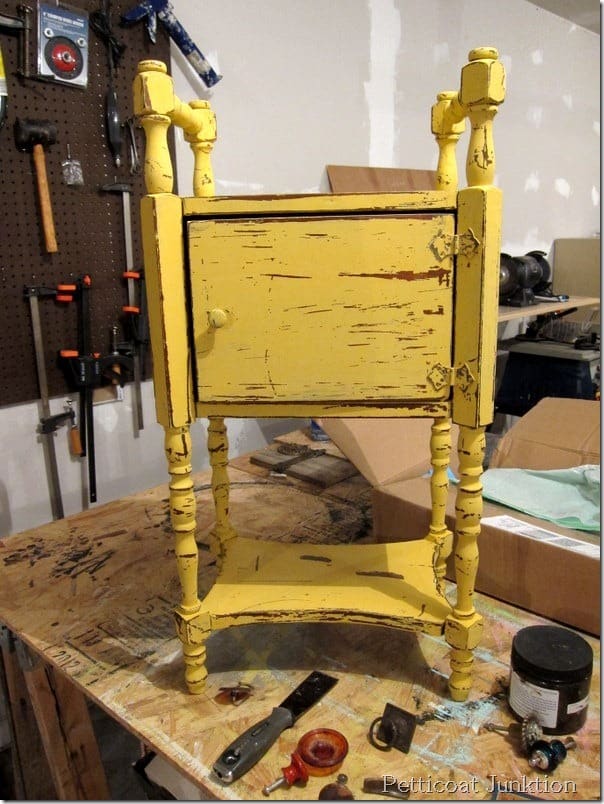 Decoupage is one of my favorite techniques but I must say this project has drove me batty.
You can read about my first decoupage attempt on When Things Don't Work Out.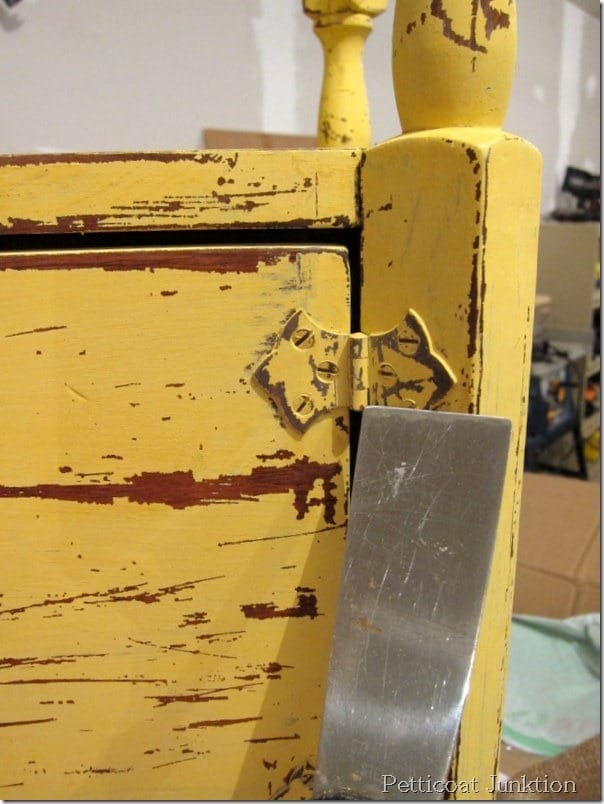 The paint part was easy. I used Miss Mustard Seed's Milk Paint in Mustard Seed Yellow. You just mix the dry powder with water and paint on a couple of coats. After the paint is dry use a putty knife or paint scraper and gently run it over the paint to remove the loose chips.
You can read my complete Milk Paint tutorials at  WOWED by my first Miss Mustard Seed's Milk Paint Project and Miss Mustard Seed Milk Paint Projects and Painting Tips.
The paint is really simple to use, just a little different from the other paints out there.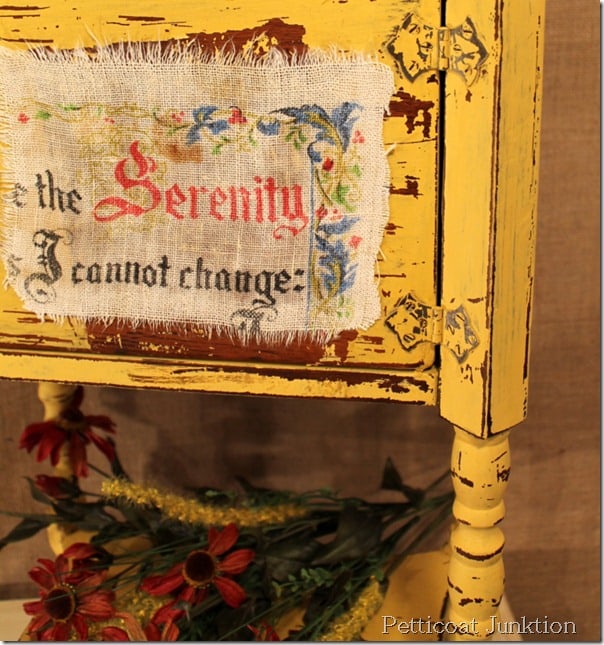 This tobacco table was a flea market find several years ago.
I was using the table for a milk paint demonstration at an event and my "before" pictures and my "during painting" pictures have disappeared.
I tell you this project has given my headaches!
After deciding I hated my first decoupage choice (here), I cut up a vintage fabric calendar and used Mod-Podge to adhere the fabric to the table.  No pictures of this either because when I didn't like the first decoupage choice I attacked it with my putty knife and tore it off along with a lot of paint, then I searched through my junk things until I found the calendar. Didn't even think about grabbing the camera.
Love the chippiness (ok spell check, this is a real word…..to me) of the milk paint.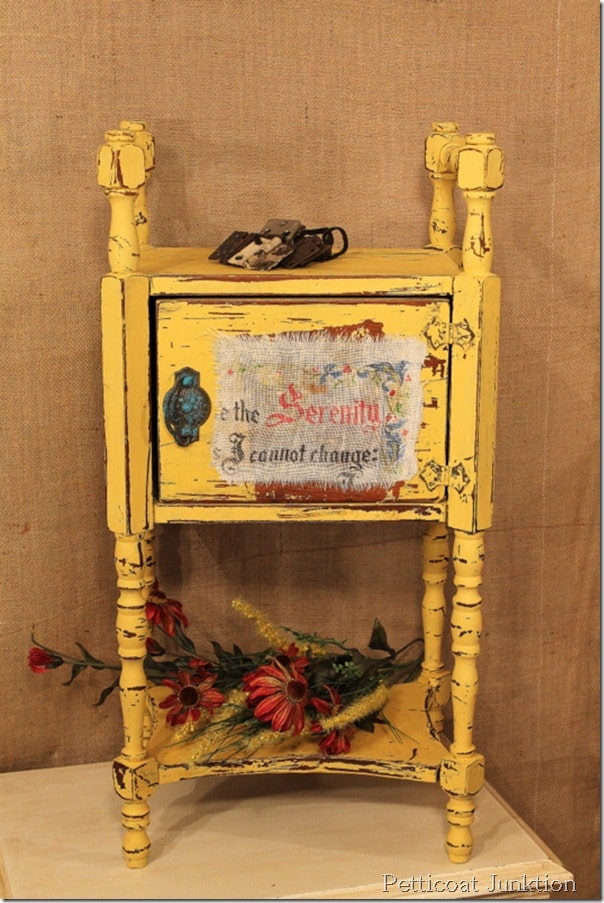 Oh yeah, the vintage hardware came from my junk stash and I dry-brushed a little blue paint on the surface.
Thanks for stopping by,
Sign up to receive my posts in a reader here, or email sign-up on my sidebar, and a Facebook like is always cause for a happy dance.
Partying with….
Diy By Design
Kathy
Tags:
chippy
,
decoupage
,
diy
,
fabric
,
hardware
,
milk
,
mms
,
mod podge
,
paint
,
table
,
thrift