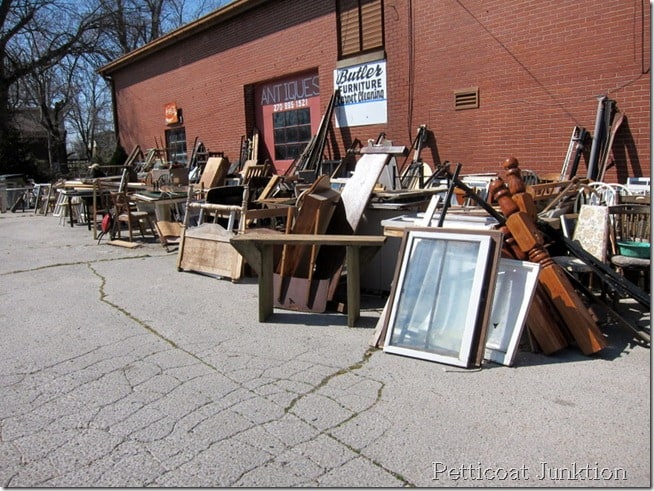 I planned to work on some projects today, but no.
Started the day out having breakfast with my husband then a little house cleaning and laundry.
It was such a beautiful day….I couldn't spend it inside working all day.
So I drove up to My Favorite Junk Shop.
I have several ideas running through my head for this piece.
How about ya'll, any ideas?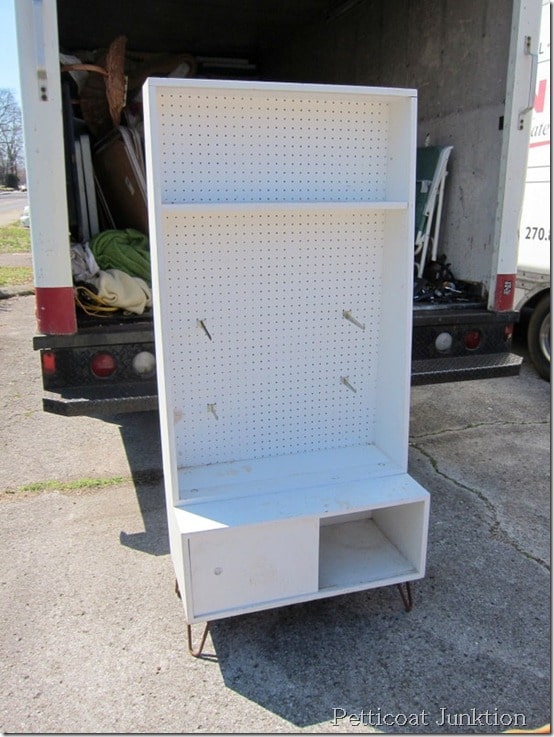 I bought this display piece to resell.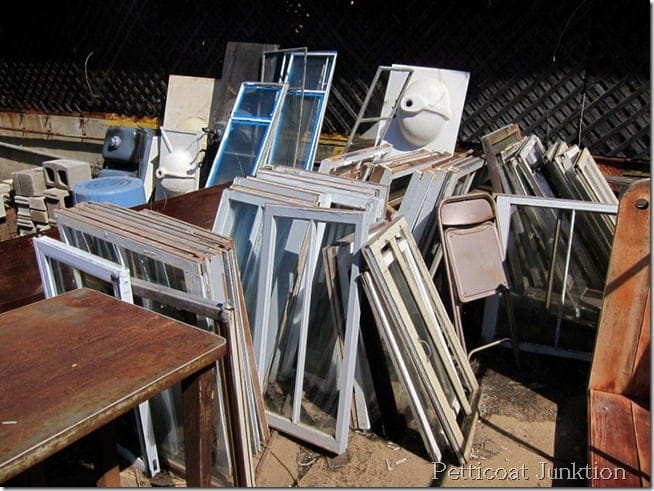 always lots of windows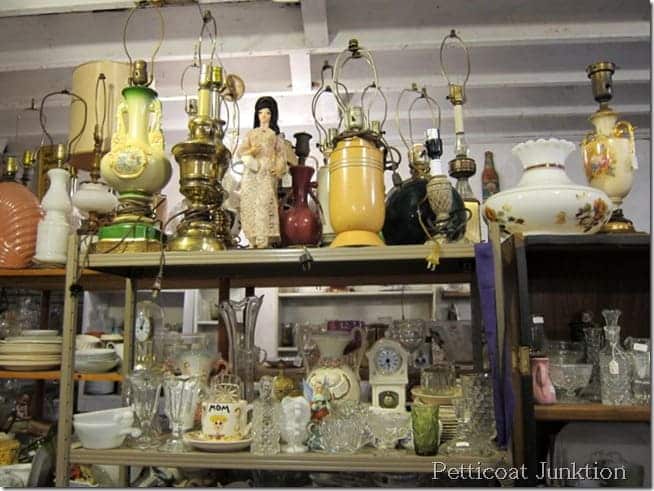 The shop is full of lamps and glassware.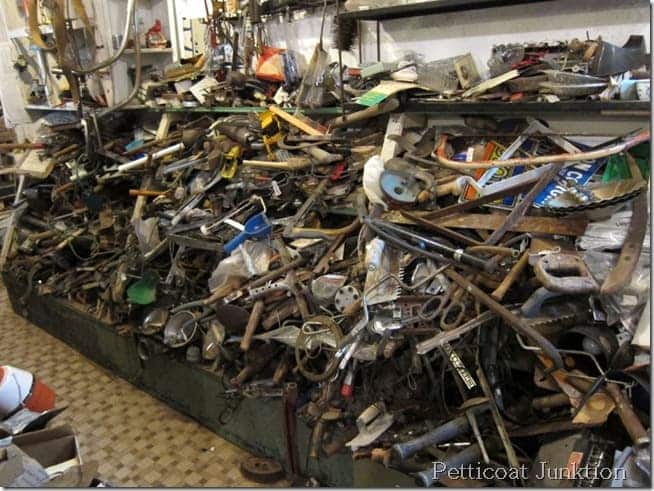 hardware, tools, kitchen stuff, you name it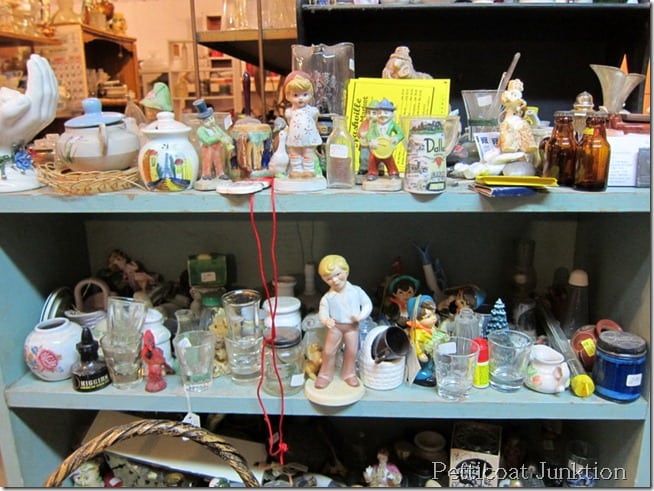 figurines, vases, salt and pepper shakers, etc.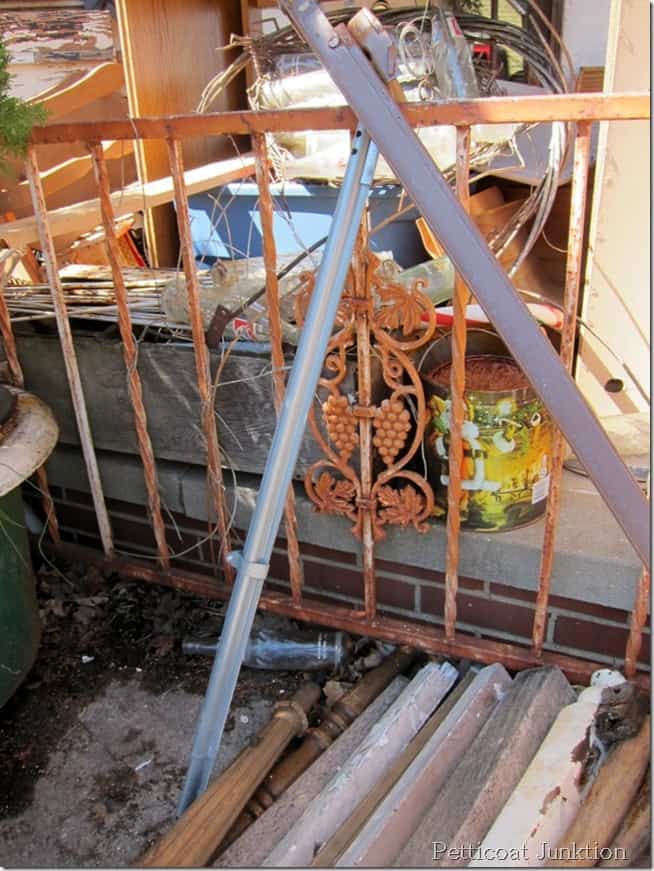 Part of the building, I love this rusty railing and detailed design.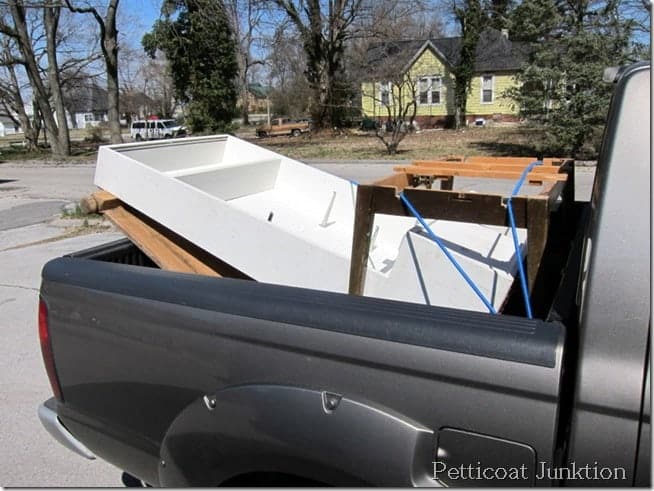 Loaded up to head home. I also got a table bottom……looking for a top.
I didn't have a junkin' partner this trip.
Thanks for coming along for the ride.
I always love hearing from my readers.
You can leave a comment at the bottom of this post by clicking comments under the social media icons.
I give this info because I had a friend tell me she didn't know how to leave a comment.
To receive my updates in a reader click the green RSS feed, P is for Pinterest, and a Facebook like is always nice!
Kathy