I almost went into junkin' withdrawal.
The weather here in Tennessee has been rainy and yucky for a couple of weeks.
Not good weather for junk shopping outdoors.
I caught a few glimpses of blue sky on Tuesday so I hopped in the truck and headed to My Favorite Junk Shop.
This vintage cabinet was really cute but a little overpriced for me.
Plus someone put contact paper on all the shelves and it was really stuck.
I hate contact paper.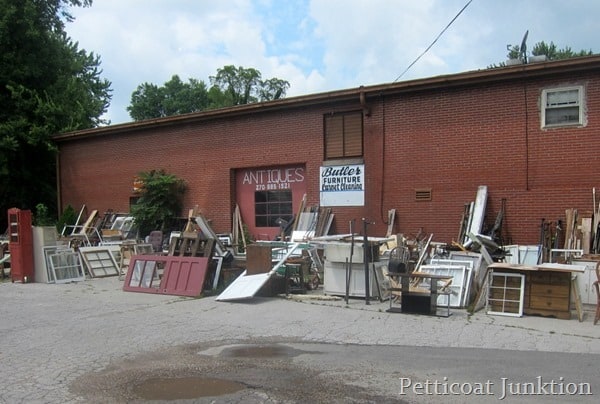 lots of doors, windows, architectural findings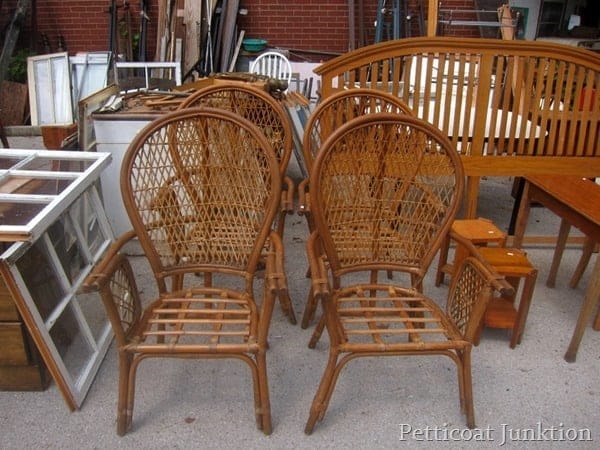 chairs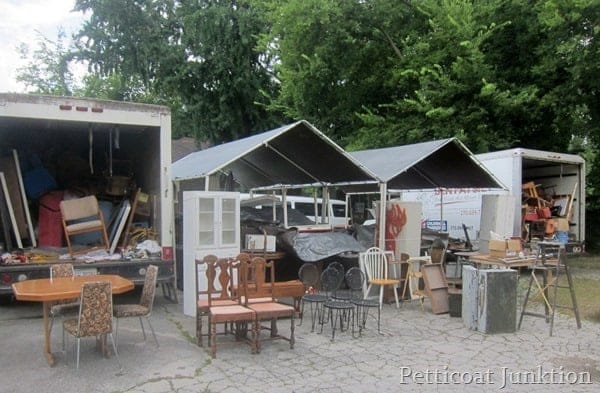 chairs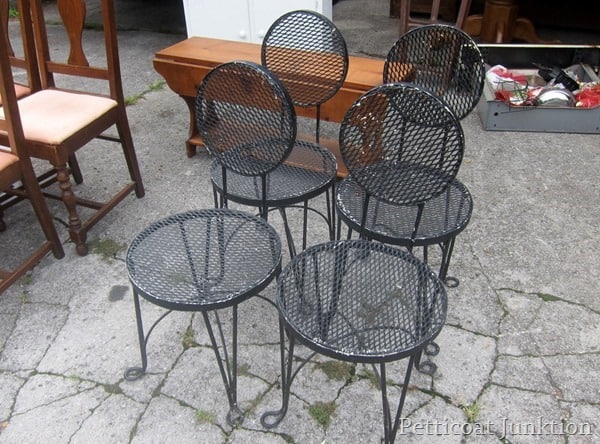 more chairs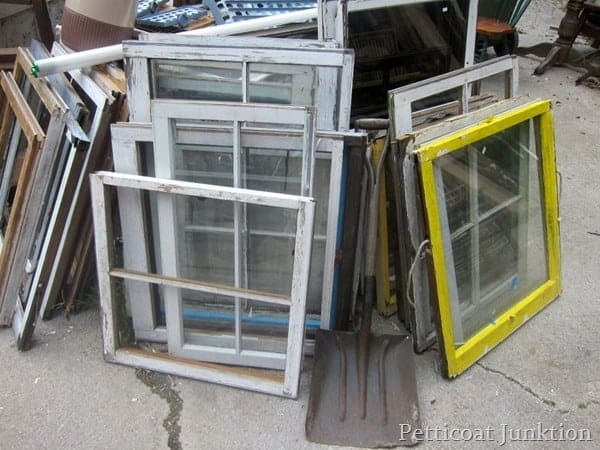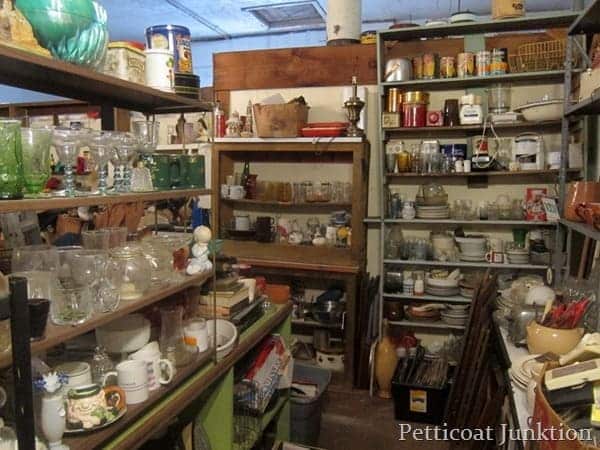 They have been steadily straightening and organizing the back of the shop.
You couldn't walk through this area until recently.
For years I just looked over the top of things and around corners to see if I could spot some good junk.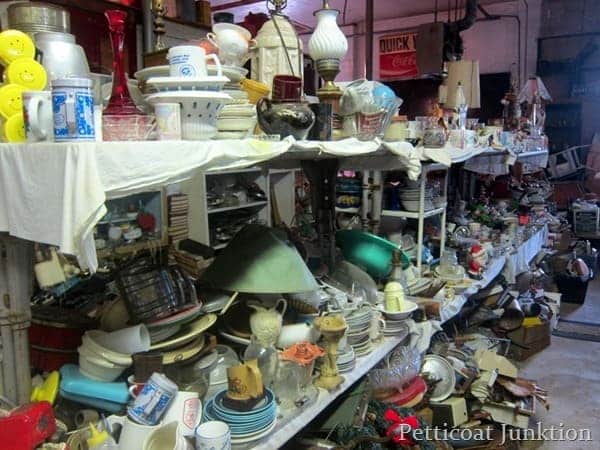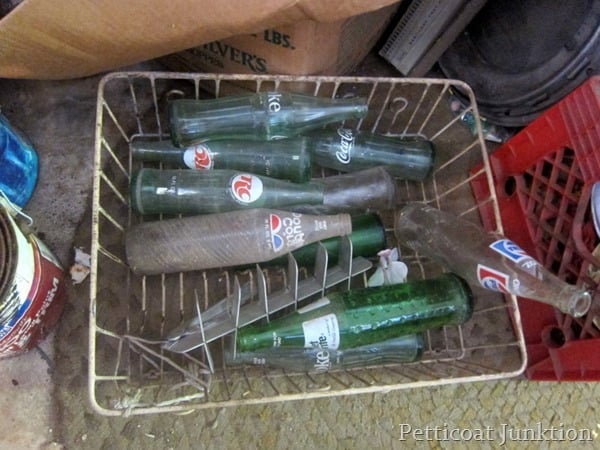 How about an RC Cola and a Moon Pie?
If you were raised in the South you've had this combo for an afternoon snack.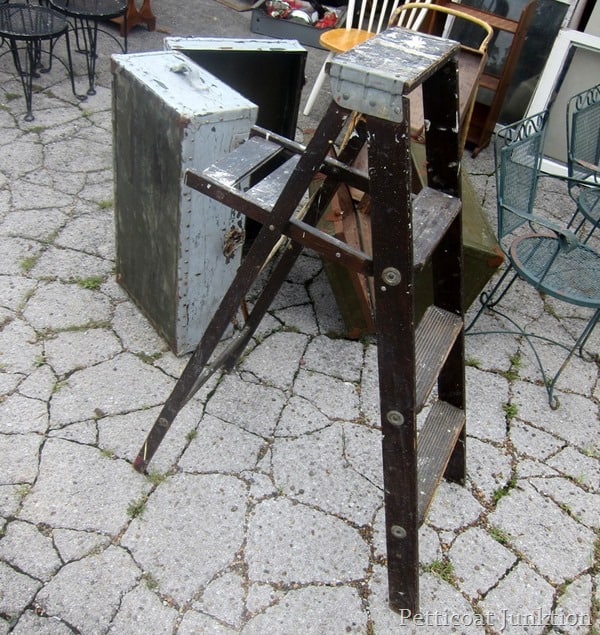 All I came home with was this ladder.
Most times I have a truck load of stuff.
Oh well, better shopping next time.
Would love to hear about your favorite junk shop.
You can leave a comment below.
If you don't have a blog….that's ok…you only have to leave your name (first name is ok) and your email address, then your comment.  Your email address will not be shown on my blog. It is to prevent spammers from leaving comments.
Thanks for stopping by and have a great week,
Kathy
Follow….
On Facebook Petticoat Junktion
On Twitter Petticoat Junktion

Tags:
cabinet
,
door
,
junk
,
shop
,
vintage