Old junk is the best. I very, very, seldom shop home décor stores except for maybe TJ Maxx. I much prefer the quality and charm of vintage items. I don't have a fancy, designer decorated house. Our home was built in 1965 and thus has reeeeealy small closets and small bathrooms. We've had the kitchen and bathrooms gutted and updated over the years and also a few other renovations along the way.
My love of junk which I just acquired a few years ago has spilled over into our home. I bet this need for junk was buried under my "everything must match and coordinate perfectly" persona.
My husband once looked at me like I had lost my mind when I came home with some awesome grungy shutters to hang on our wall. He has since learned to coexist peacefully with my junk finds.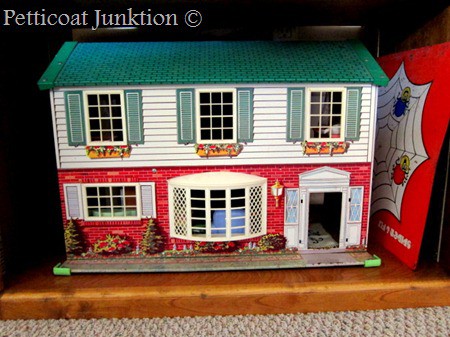 The doll house was acquired at one of those 400 mile yard sales and the Spider Game Board came from My Favorite Junk Shop.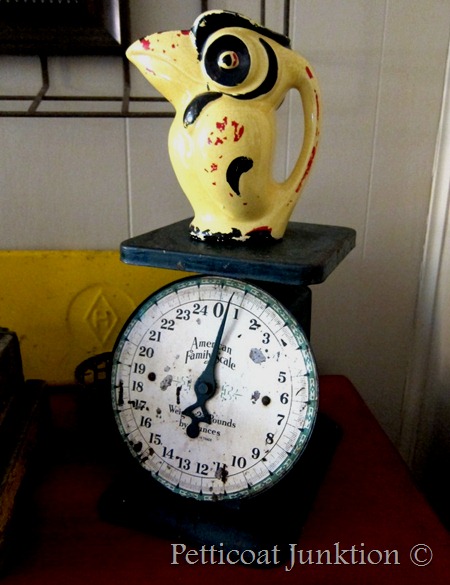 I don't remember where I picked up the Made in Japan yellow bird pitcher but the vintage scales came from This Old Place Antiques and Flea Market in Clarksville.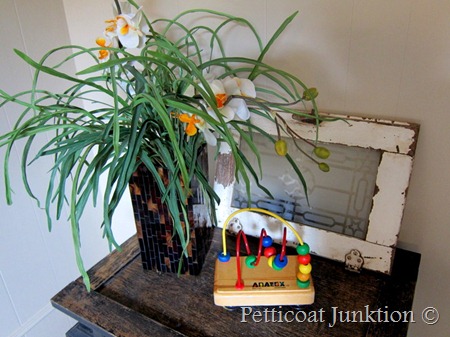 The etched glass door (I have a pair) came from the Nashville Flea Market.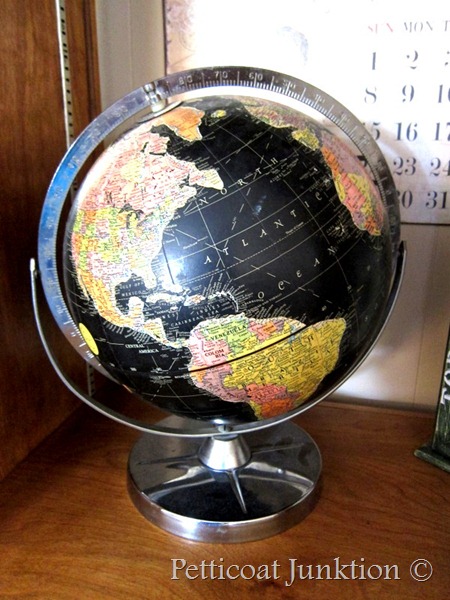 My memory just isn't what it used to be. Can't remember where I found this vintage 1960's globe either. The sad thing is that some of these purchases aren't that old.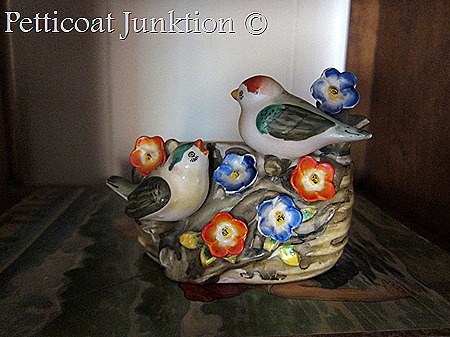 Do you see a common theme?  Yes, I love bright colors. This little bird vase is stamped Made in Occupied Japan. It came from My Favorite Junk Shop too.
Does anyone know what this metal board with the numbers on it is? I bought it from a vendor at Bella Rustica last year and I won the green ice cream bucket in an auction.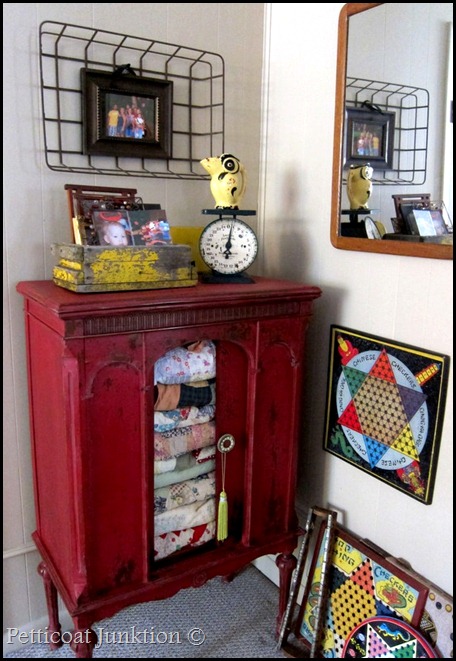 My Miss Mustard Seed's Milk Paint Tricycle Red Cabinet and some of my Vintage Chinese Checker Board collection.
Do you decorate with "junk"?
Thanks for stopping by,
sharing with
Kathy
Tags:
flea market finds
,
home decor
,
junk
,
my house
,
thrift