You'll remember that I didn't get any furniture at the August Nashville Flea Market.
But I did get some other things.
Some fun things to make crafts with.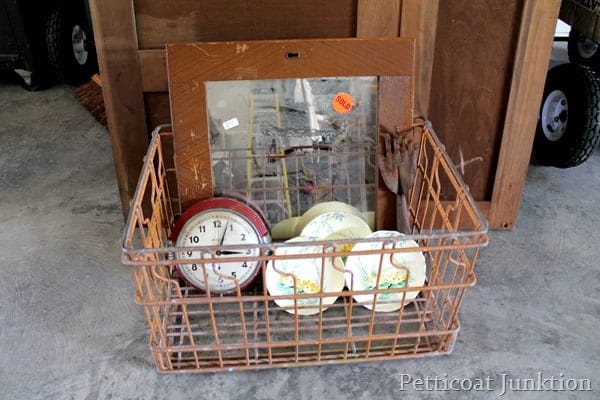 When I asked the price for the orange wire basket and the vendor said $5 I did a double take. SOLD
The old wardrobe mirror was a steal too at $2.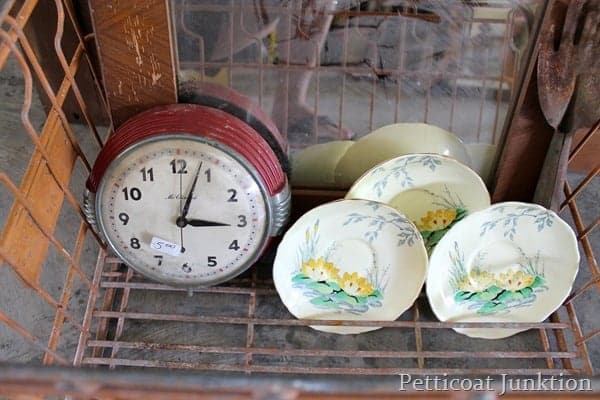 I love wire baskets and if they're rusty that's even better.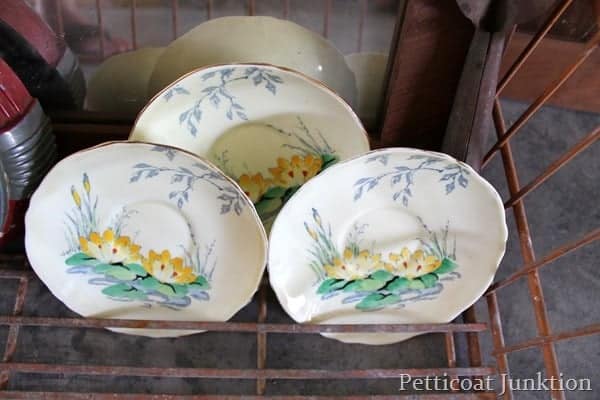 I liked the colors of the vintage plates. I may attach them to a sign. Not sure.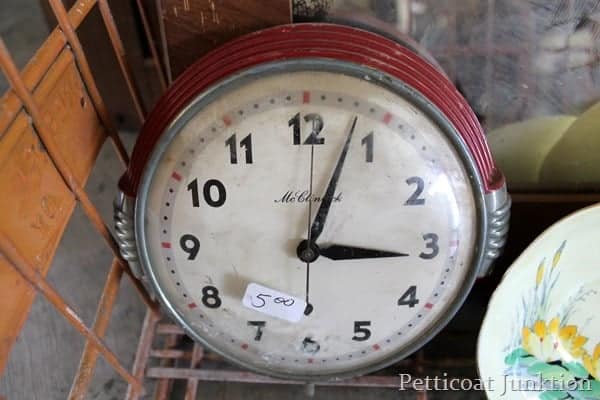 The red art deco clock was missing the electric cord but I bought it anyway
. Don't know what I'll do with it but I liked the color and the style.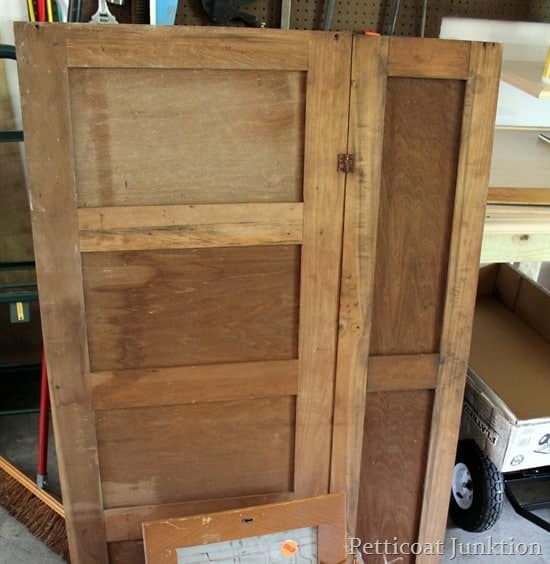 The large reclaimed wood piece is the back to an organ.
I plan to separate the two pieces and make signs or chalkboards.
Do ya'll have any craft ideas for me?
What about for the wire basket or the organ back?
You can leave a comment below.
If you don't have a blog….that's ok…you only have to leave your name (first name is ok) and your email address, then your comment.  Your email address will not be shown on my blog. It is to prevent spammers from leaving comments.
Thanks for stopping by and have a great week,
Kathy
Follow….
On Facebook Petticoat Junktion
On Twitter Petticoat Junktion