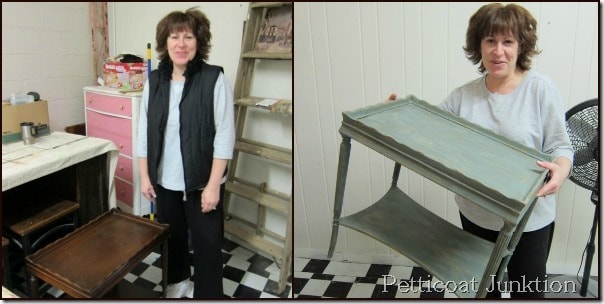 Meet Karen, she came down from Cadiz, Ky for the workshop. Just loved her, what a hoot! She found this table at a yard sale for $5.00. Where was I that day? She chose Caromal Colours Colonial Blue for the topcoat with a base of Caromal Colours Mustard. CC Toner was used to complete the worn aged look.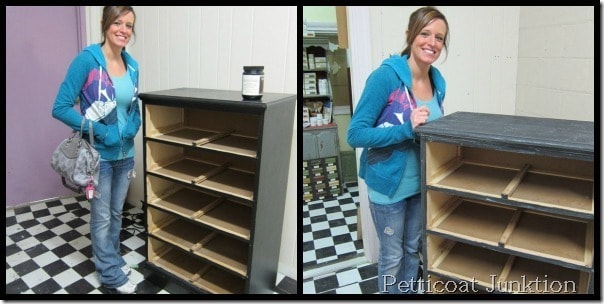 This is Kendra. Yes, this chest does have drawers. Kendra wanted a rough textured coat of black paint with some white dry-brushed on top for depth. She used Caromal Colours Peppercorn and Reclaim Off-White. The drawers were at home waiting for a decoupage cover of white lace.  Kendra sent me a pic of the finished project but the picture was very small and it lost resolution when I tried to enlarge it. Trust me when I say it was darn cute. For a girly look (she has 3 boys), she painted the sides of the drawer Fuchsia.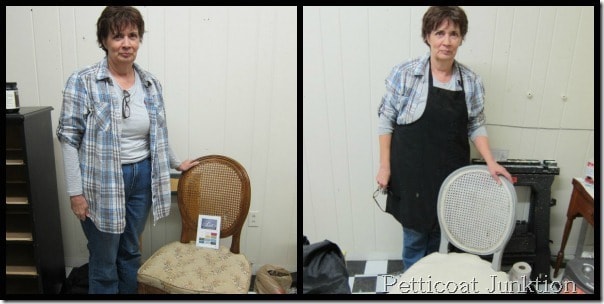 Monty Sue has a booth at the Rare Bird in Goodlettsville, Tn. She's very artistic and wowed us with her chair makeover. Miss Mustard Seed's Milk Paint in Shutter Gray is the main color with the cane back and chair accents painted with Reclaim Off-White. Monty made the seat cover for it but when she got the chair home she painted the original seat with fabric paint. I can't wait to see the results.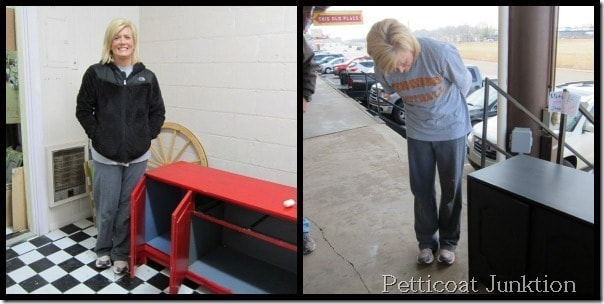 Jane brought in this red piece that has been in her family for a while and has been painted multiple times. She painted it with Reclaim Licorice and now she's passing it on to her sister to use as a tv cabinet.
I bet between Jane and the rest of the crew they have a combined 458 animals. Nah, just kidding, but there was a lot of animal talk. I don't have any pets (except for the Junktion Technical Specialist) so I didn't have anything to share.
We had a fun day. I love the workshops and talking with everyone. One of the participants asked about "mean" people we have in the workshops. What? I can truthfully say that we have the best people in our workshops. They are resourceful,  creative,  and full of questions. I often learn painting tips and other info from them that I can't share here :-).
Maybe creative people aren't mean?
Sharing more pics of the painting process…….
If you're interested in attending a workshop the information is here.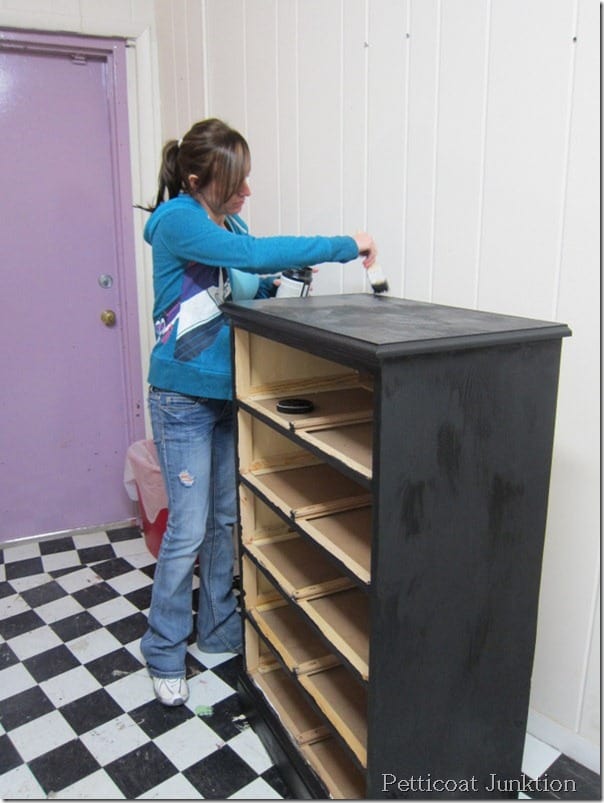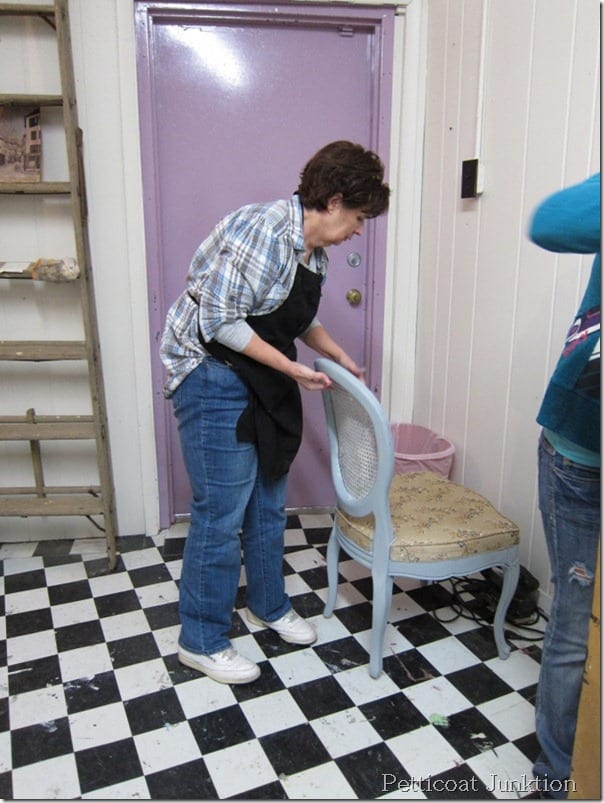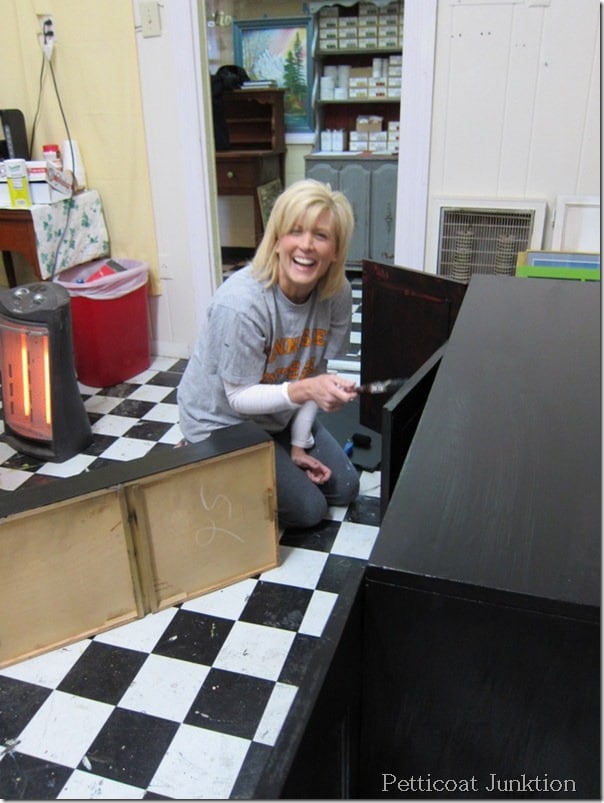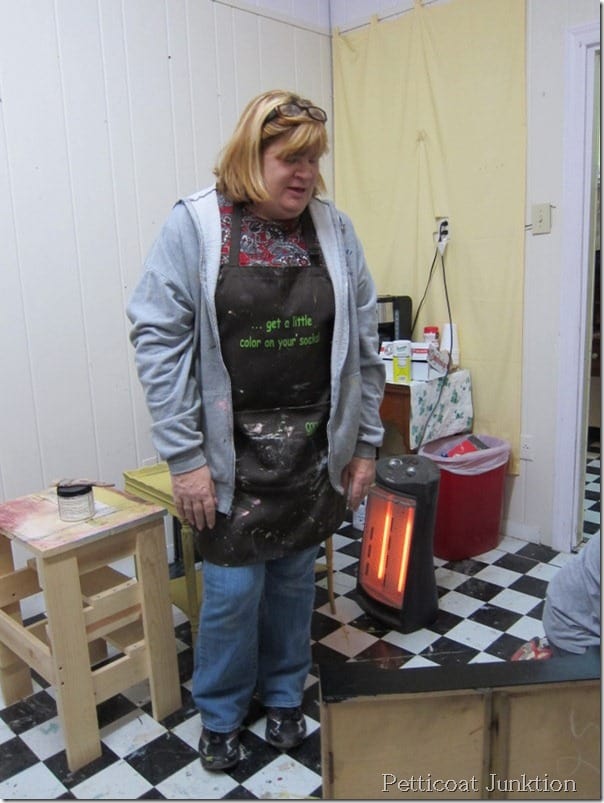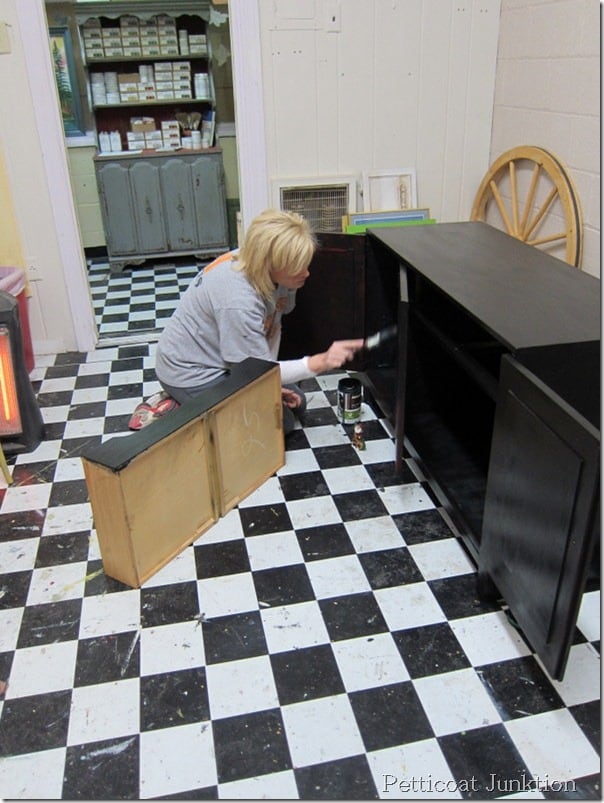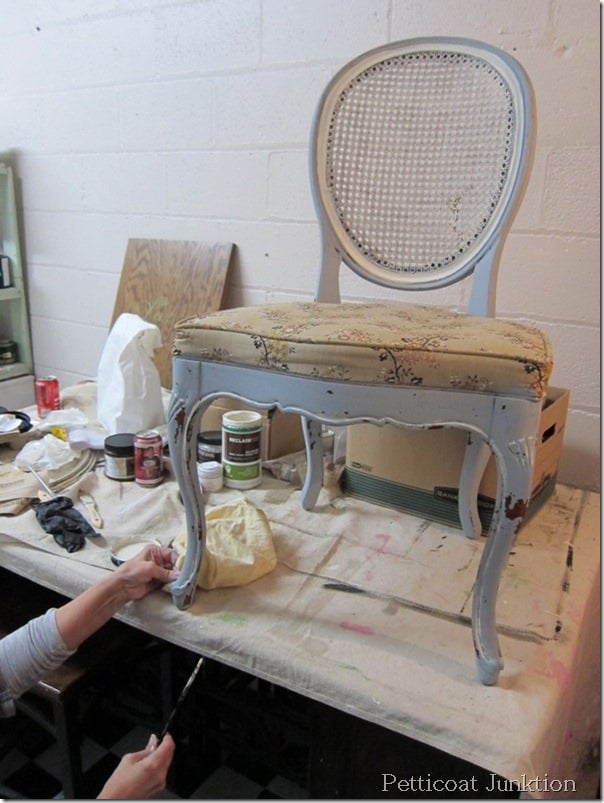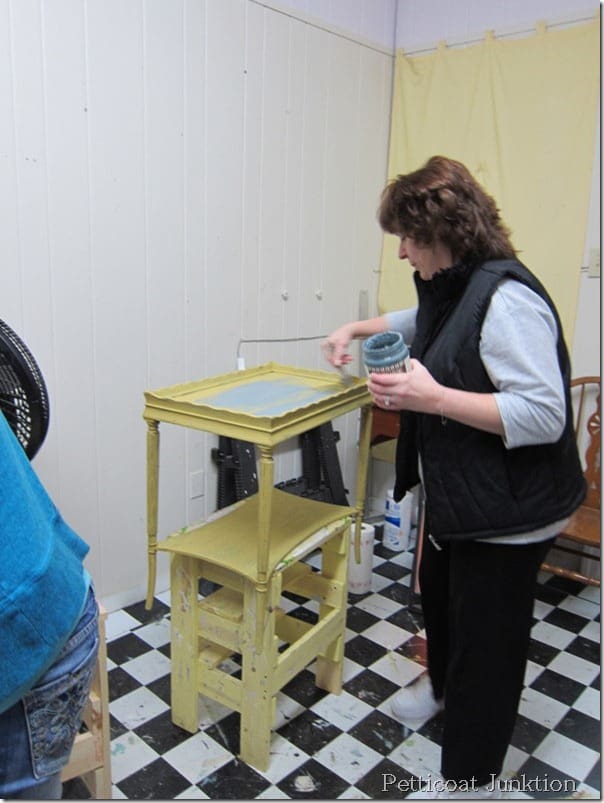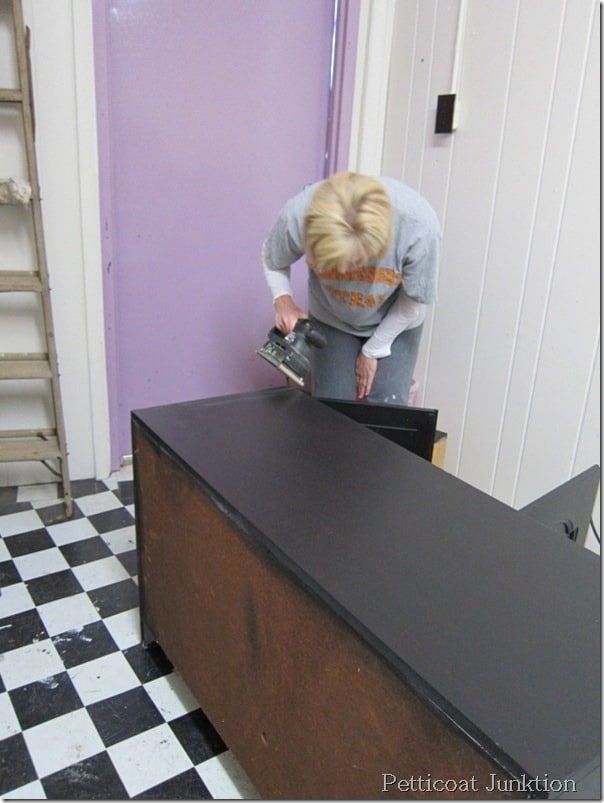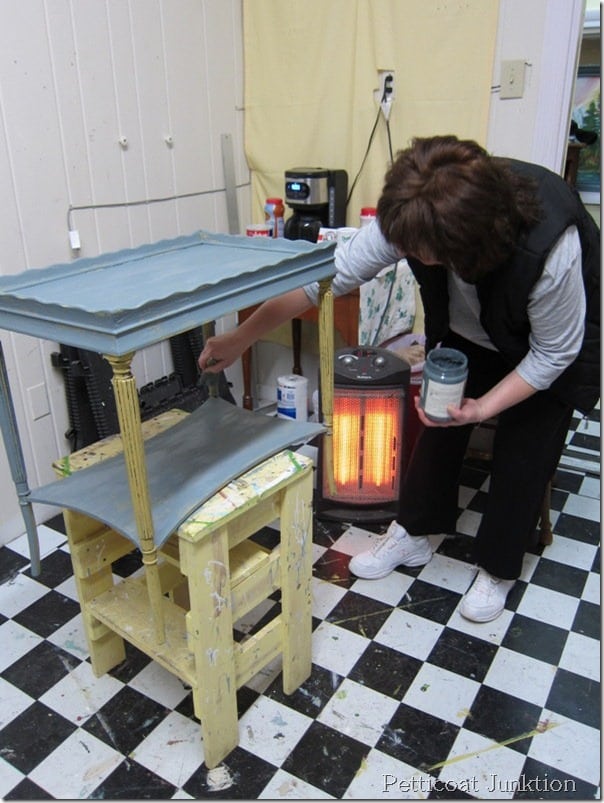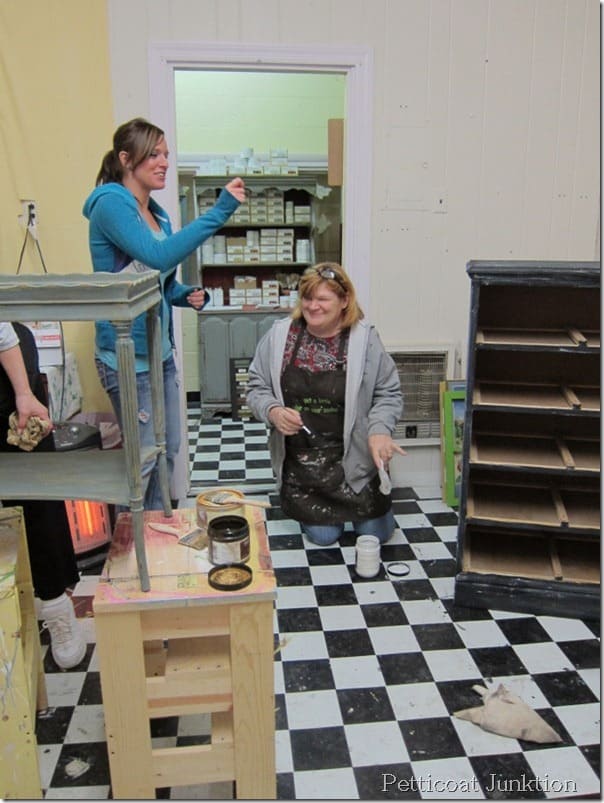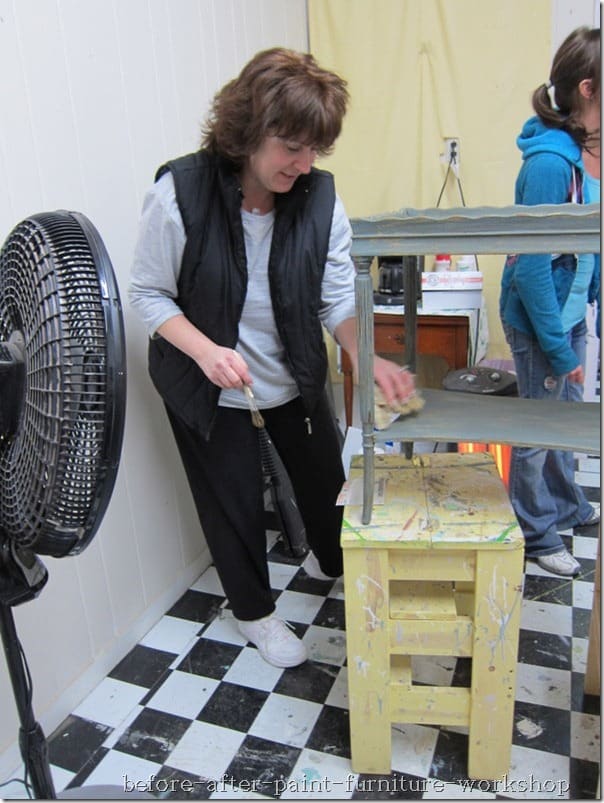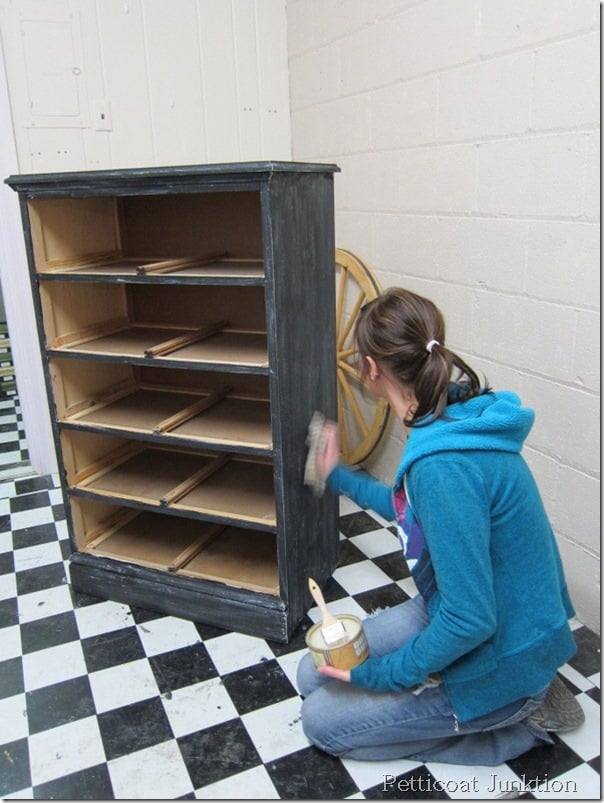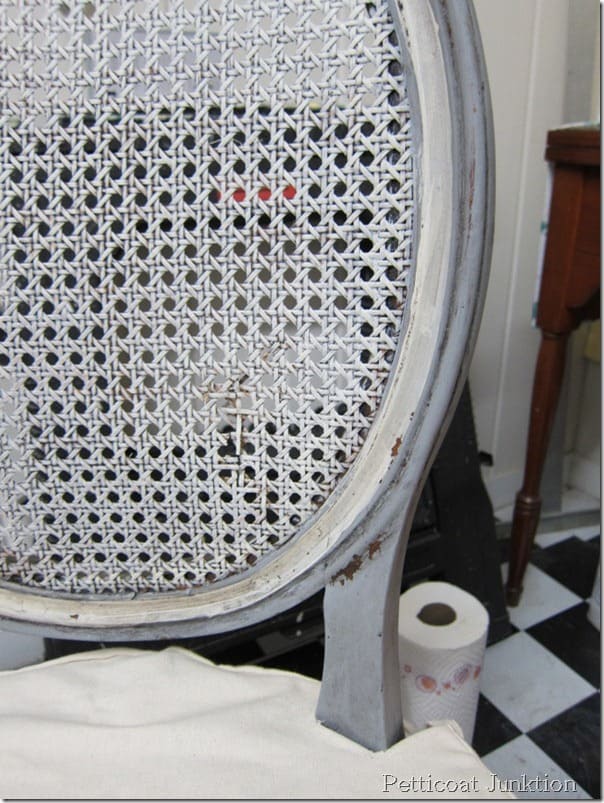 Thanks for stopping by,
Sign up to receive my posts in a reader here, or email sign-up on my sidebar, and a Facebook like is always cause for a happy dance.
Kathy