Today was a bring your furniture and paint it day.
We do this a couple of times a month at the shop, You Never Know. Sara and I provide the workspace, paints, stencils, tools, lunch, snacks, and entertainment ( Sara and I!!), etc.
This is my favorite type of workshop. It's fun to see how each participant transforms their ho-hum furniture into a professional masterpiece!!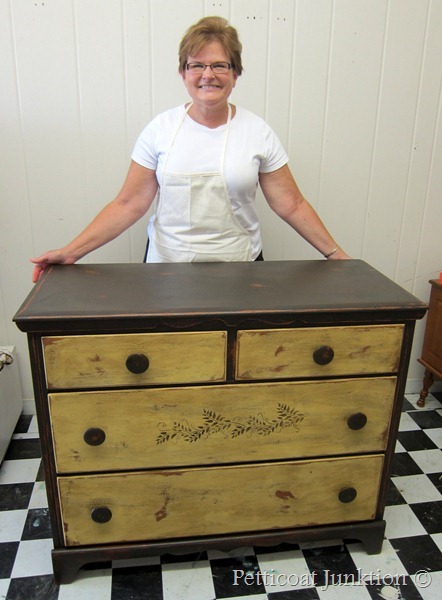 This is Donna with her furniture masterpiece.
Painted with Reclaim Mocha, Caromal Colours Mustard, stenciled, distressed and toned with Caromal Colours Toner.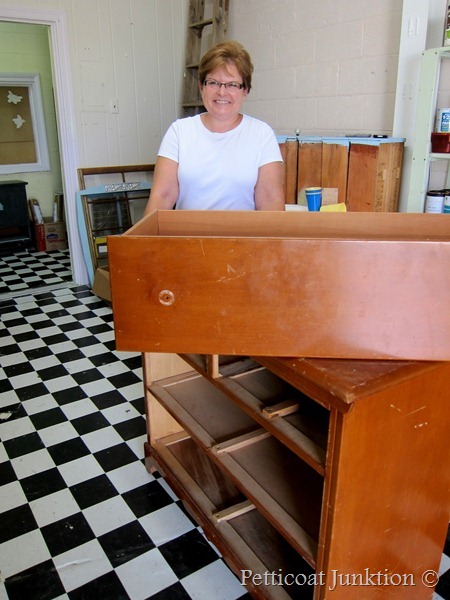 before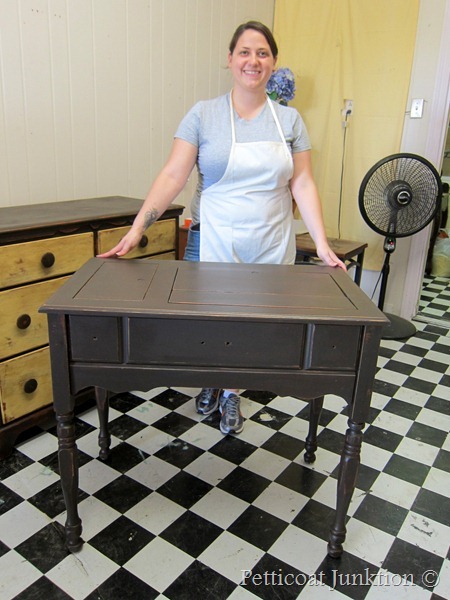 Jess with her finished masterpiece. The Reclaim Mocha seemed to be the color of the day.
Jess also did a little stenciling in Caromal Colours Candy Apple Red on the top corners of the sewing cabinet.
This piece is just waiting for new hardware as the finishing touch.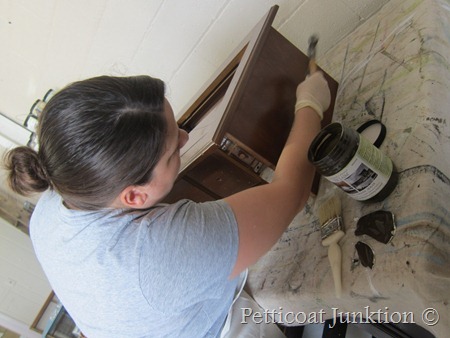 I'm afraid I didn't get a good picture of Jess's piece before it was painted. It's a sewing cabinet and Jess removed the legs before painting the piece.
The following pics are random shots taken during the day. Donna and Jess, painted, stenciled, sanded, and toned their furniture pieces.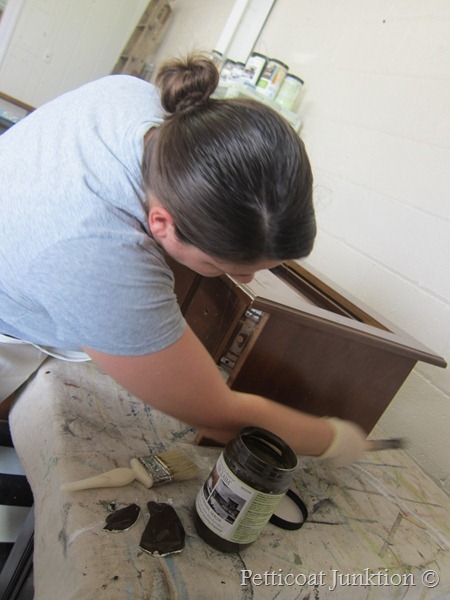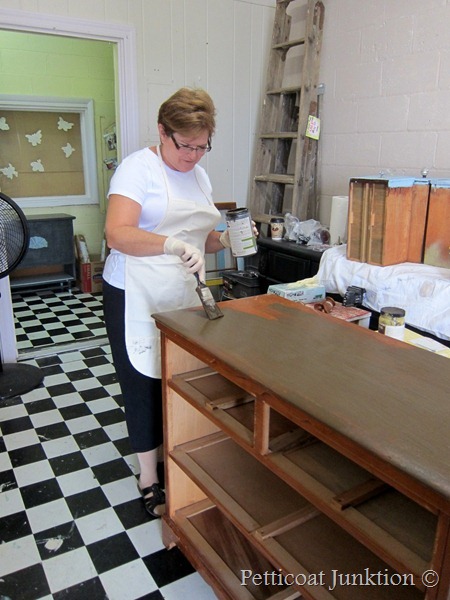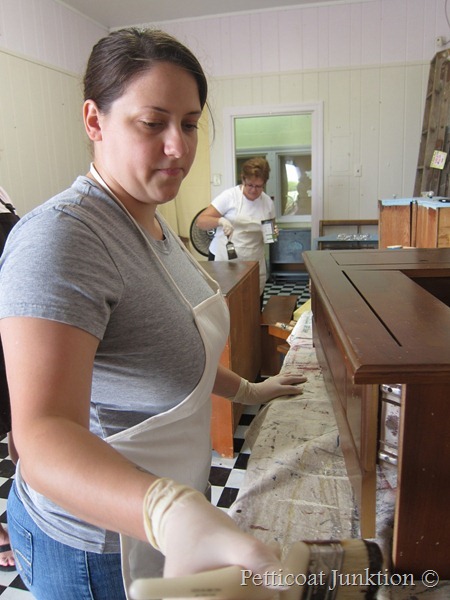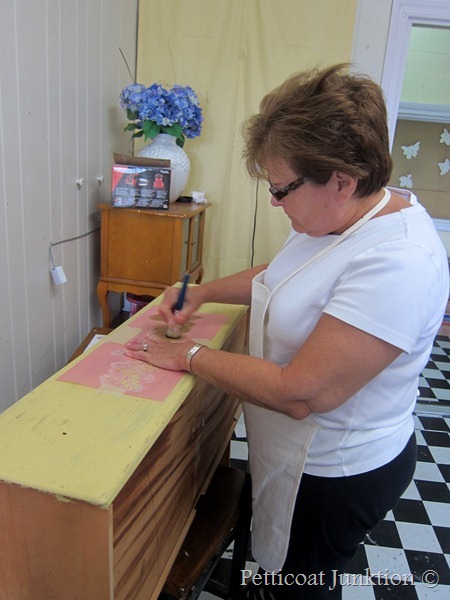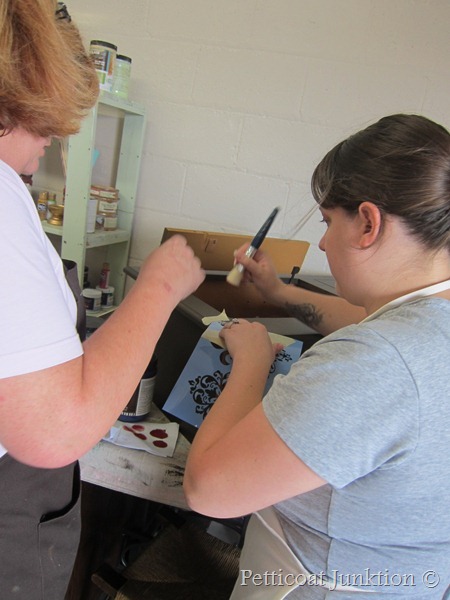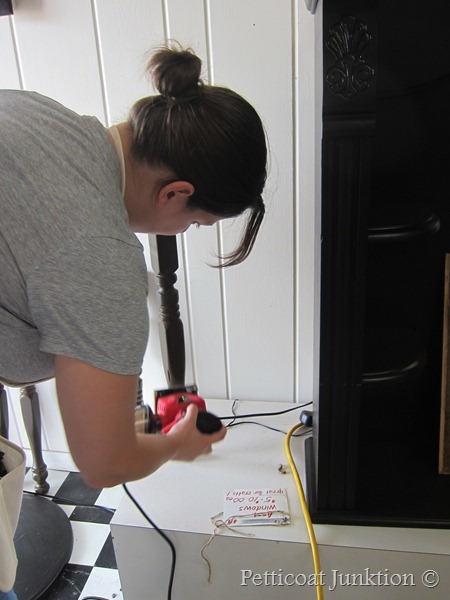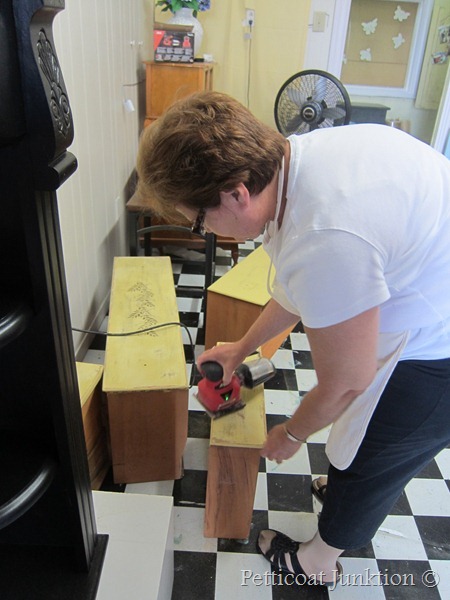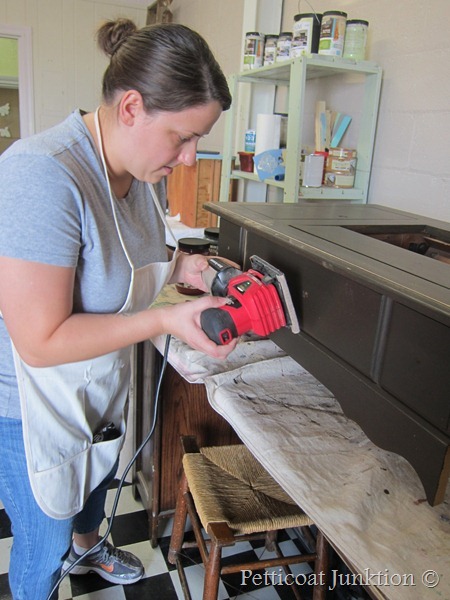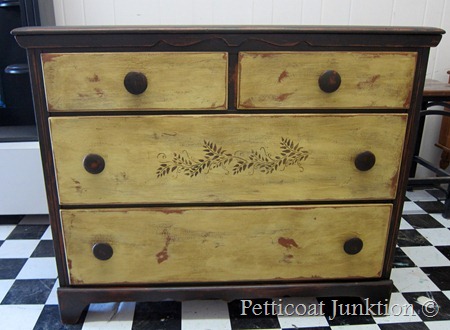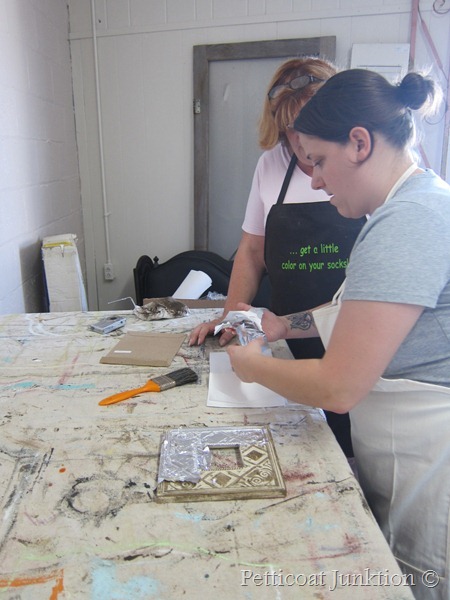 At the end of the day we also did a little silver leafing.
What a fun day.
Thanks for stopping by,
What did you think of the makeovers?
Tags:
distressing
,
diy
,
furniture workshop
,
painted furniture
,
painting
,
stencil
,
thrift
,
toning