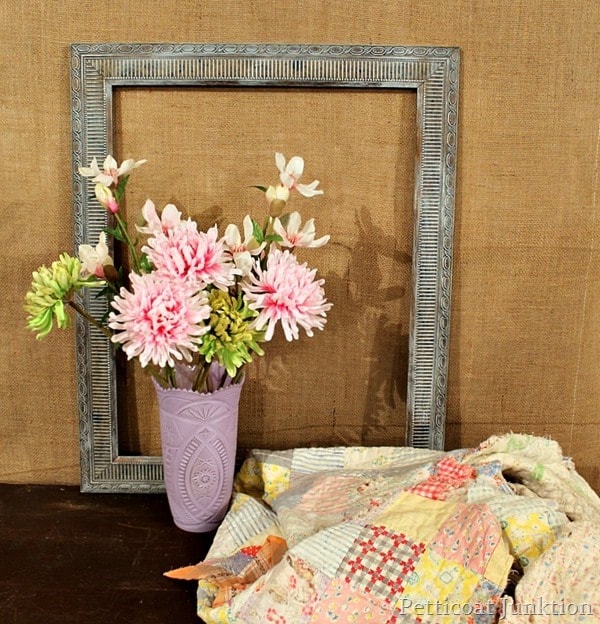 dry-brush paint technique
Are empty picture frames still a home décor craze?
maybe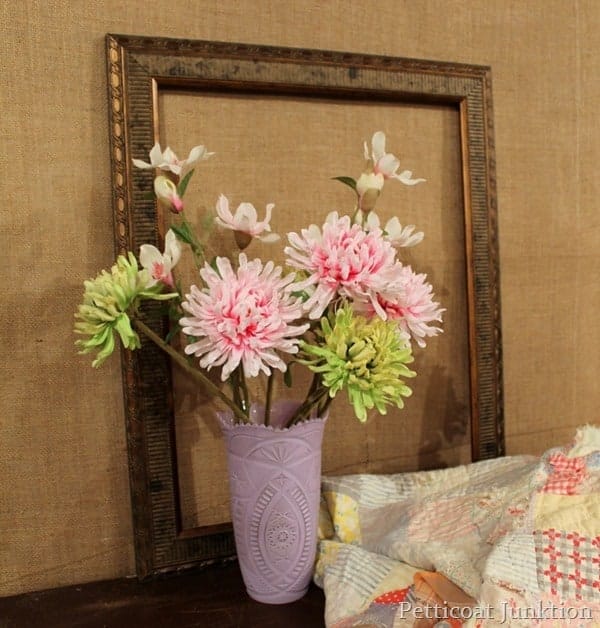 I think their popularity is dying down but I still have a large stash of frames, so if I'm looking for a quick easy project, I grab one.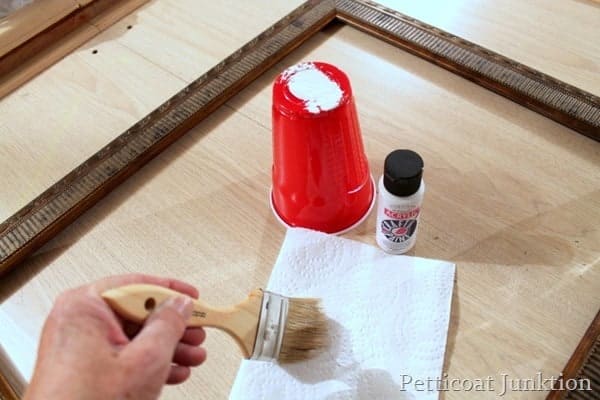 My posts that feature the dry-brush paint technique always stir up a lot of interest. People comment on the post or email asking how to get "the look".
Sometimes I'm tempted to give them a long drawn out 3 page narrative about the difficulties and time involved in the project.
Because I'm so bad
I hate to admit how simple it is.
Maybe 5 minutes tops.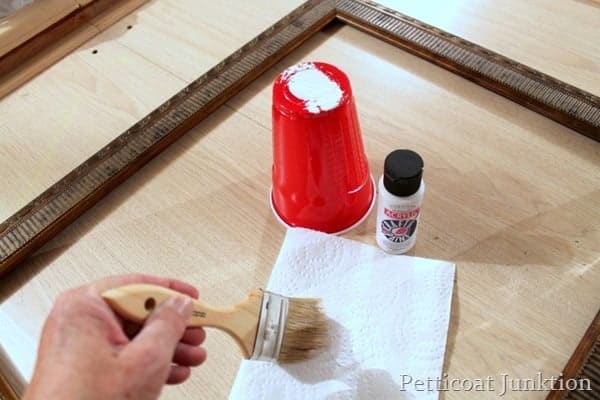 I love doing this technique on highly detailed antique frames but I didn't have one on hand.
This frame has lots of details but they aren't raised as much as I would like.
Usually I pour the paint onto a paper plate but I used the bottom of a red cup so the white paint would show up in the photo.
I dipped the bristle tips into the paint and then brushed almost all the paint off onto the paper towel
The secret of the dry-brush technique is a dry brush
You can always repeat the process and add more paint but you can't take excess paint off!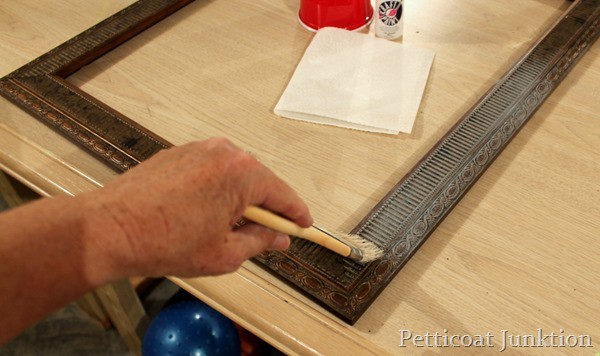 I brushed lightly over the frame and you can see the results here.
I dry-brush the complete frame and if the paint doesn't stand out enough for me I go over the frame with more paint until I get the look I want.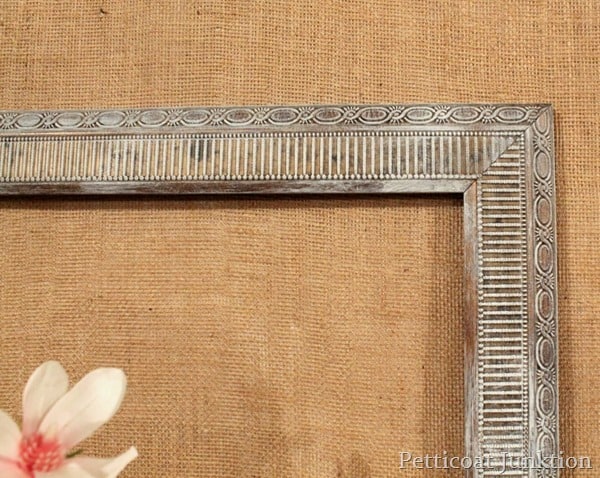 The look can be highly uniform or more random.
I tend to like the imperfect finish.
Not so cookie-cutter.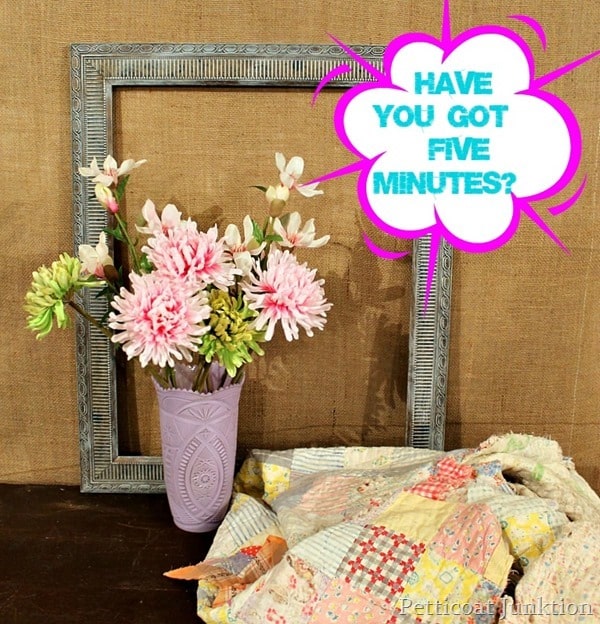 5 minutes, that's it
                        other dry-brush projects…..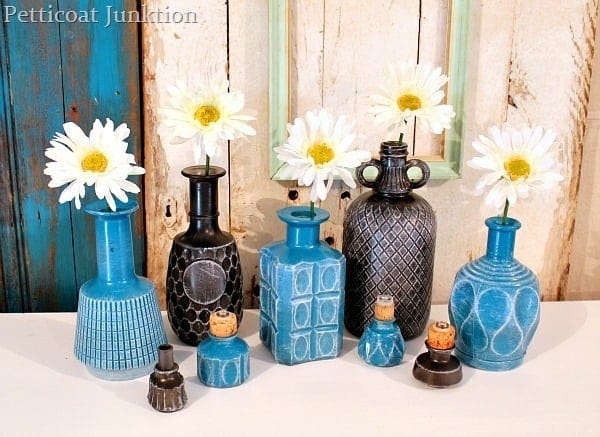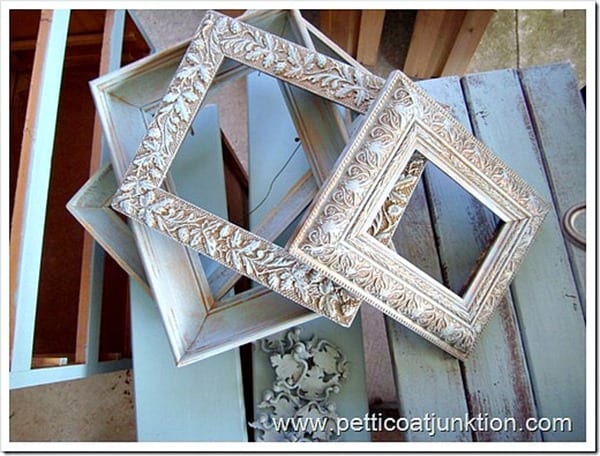 Highly detailed frames with heavy dry-brushing in Aqua.
You can leave a comment below.
If you don't have a blog….that's ok…you only have to leave your name (first name is ok) and your email address, then your comment.  Your email address will not be shown on my blog. It is to prevent spammers from leaving comments.
Thanks for stopping by and have a great week,
Kathy
Follow….
On Facebook Petticoat Junktion
On Twitter Petticoat Junktion

linking to these parties….
Thrifty Décor Chick…..Funky Junk Interiors
Tags:
aqua
,
bottles
,
dry-brush
,
frame
,
glass
,
paint
,
white