Childs DIY Play Supermarket, French Style Bar Stool,
How do you guys come up with these ideas!!
Check out these projects at Roadkill Rescue for info and great project ideas. Just click the pic.
I soooo want this little supermarket. My granddaughters would love it.
Just a plain stool all fancied up.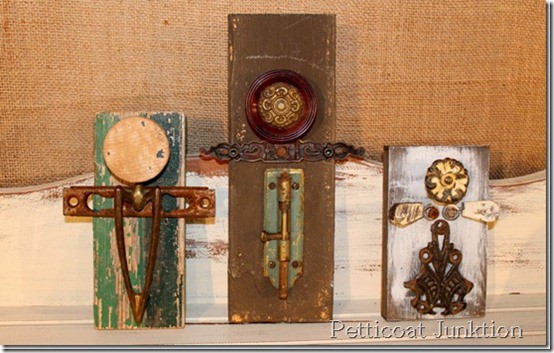 Assemblage Art Angels is my second feature at Roadkill Rescue.
Thanks for stopping by,
Have a great weekend, Kathy