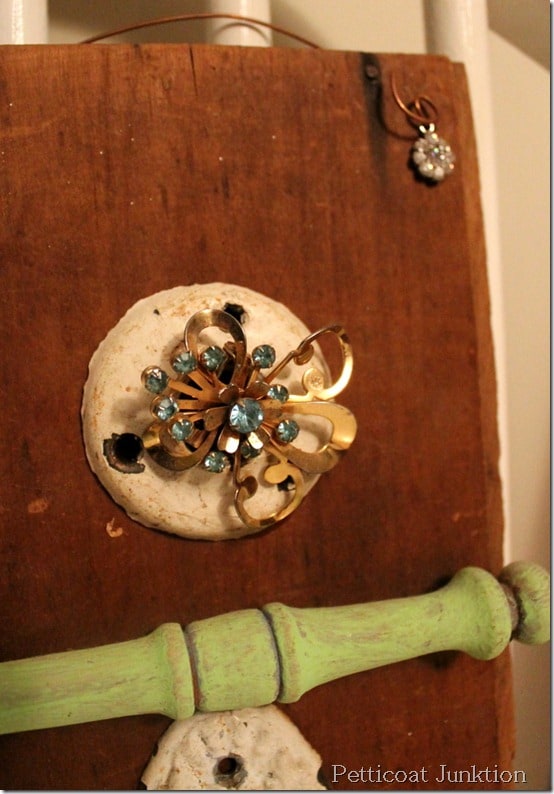 Good Morning.
Ok, It's not morning anymore. It's taken me a while to get this written. I had a paint workshop to teach today and I didn't get the post finished up before leaving for the class. I usually have the post written by Friday night and I schedule it to post Saturday morning at 7:00.
So, I'm way behind!!
Just a short story to go with your coffee.  Too late for coffee now, something stronger maybe
You guys know my husband and I had a workshop built last year. We had talked…….and talked about it. Finally bit the bullet and had it built.
It was finished last May and I moved all my junk (good junk)  from our spare bedroom to the workshop. I also had all kinds of junk (good junk) in our shed. Everything went to the Owen Workshop and I organized everything.
Well…..in my own way……I organized things.
Everything becomes wild, and crazy, and messy, when I start working on several projects at a time.
I'm always working on several projects at a time.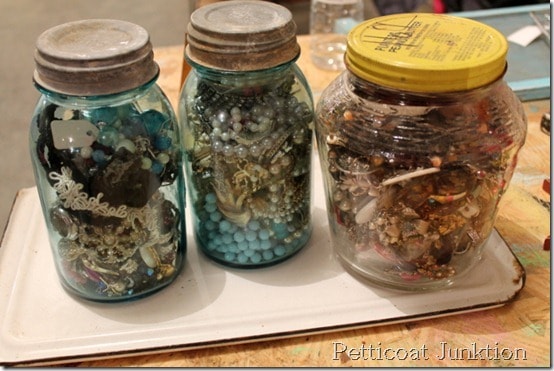 When I worked on my Magnet Board made from a door panel and old tin, I went through my stash of jewelry looking for vintage finds to use for cool magnets. At the time I thought " what the heck, is this all the jewelry I have left?"  I searched and searched but all I could find were these three jars of jewelry pieces and parts.
My organized shelves, LOL.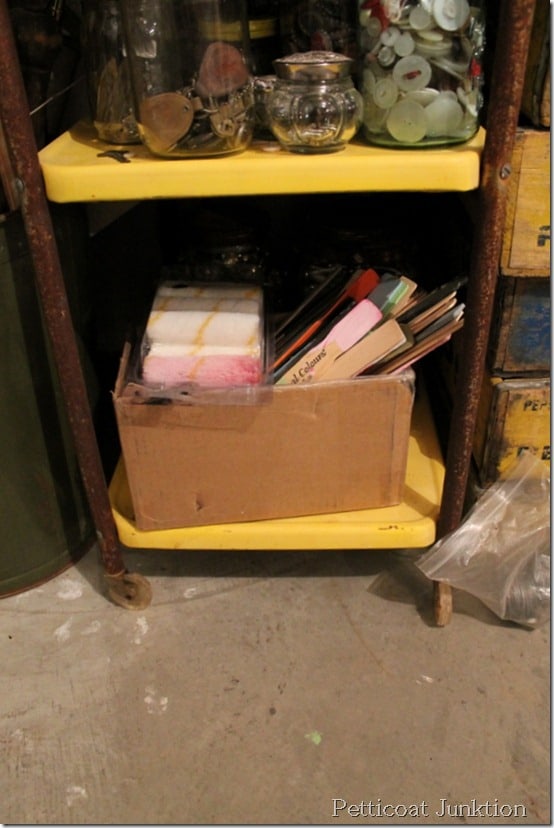 Vintage cart where I store jars full of stuff……rusty keys, old door knobs, crystal drops from vintage chandeliers, etc.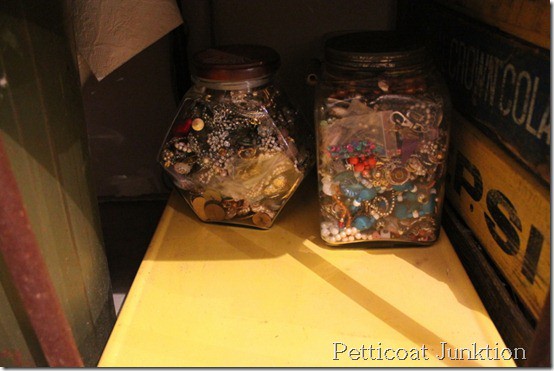 I pulled out my box of paint stirrers this week……yep, two glass jars full of bling.
I knew there was more bling somewhere!!!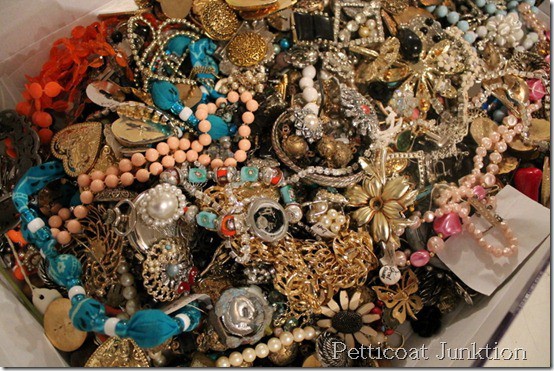 I poured it all into a big box.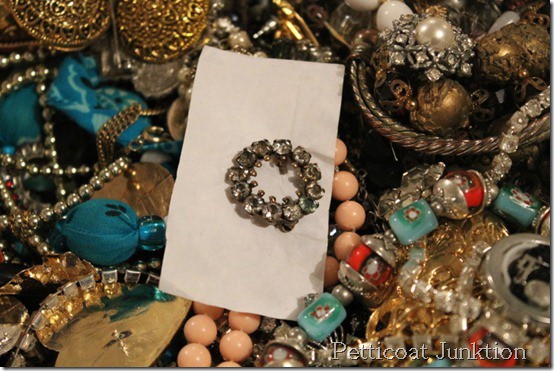 My junk jewelry stash consists of bling with missing rhinestones, strings of pearls, loose beads, earrings with missing backs, and some pieces that are in perfect condition. I find my treasures at the Nashville Flea Market, My Favorite Junk Shop, yard sales, local antique shops, etc.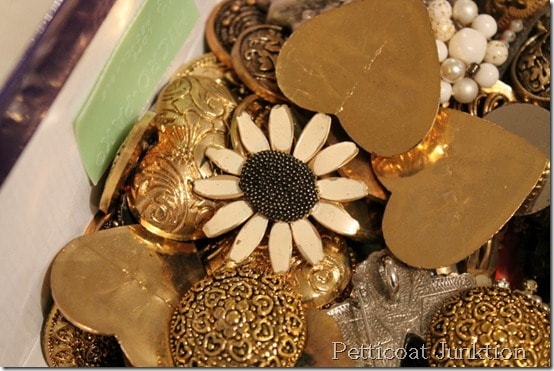 vintage 70's pin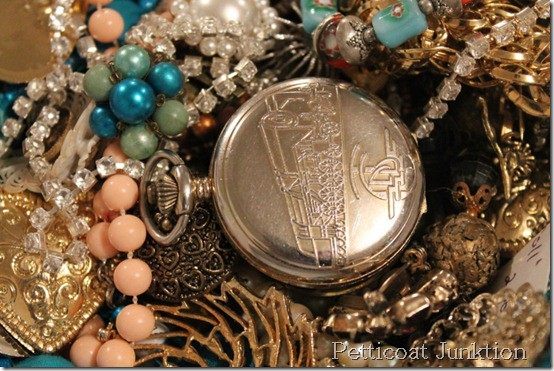 newer pocket watch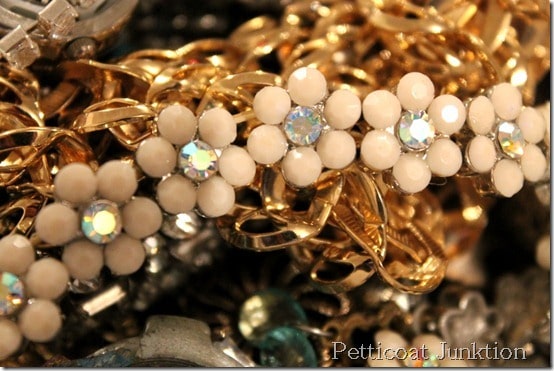 vintage bling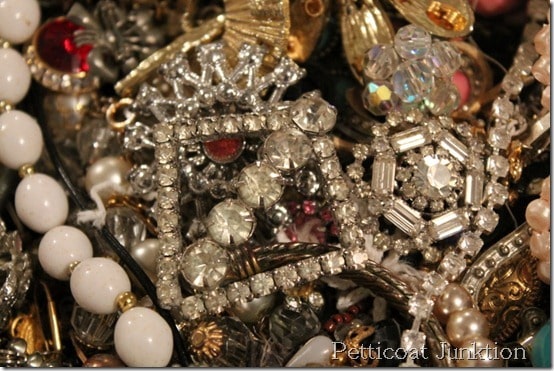 rhinestone pieces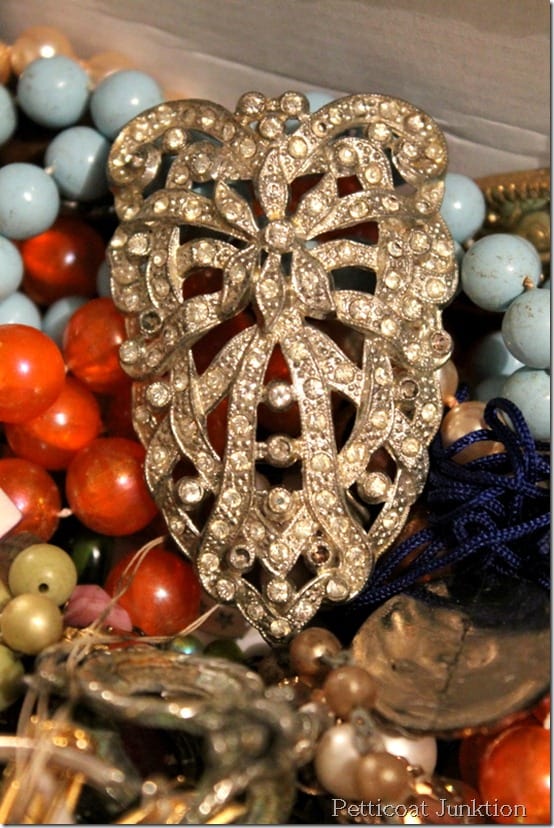 more rhinestones
shiny bling is my favorite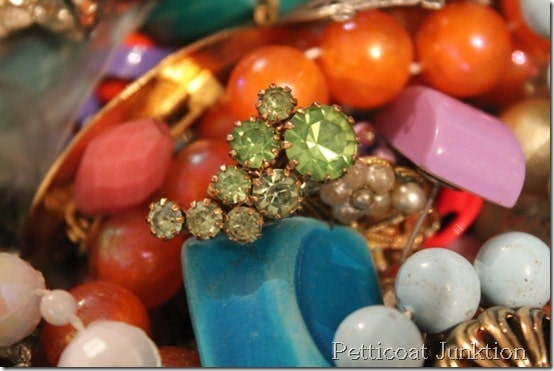 loving the green
I think this is Sarah Coventry but not sure. I would have to walk back out to the workshop and look…..that's not happening today.
Remember, I'm late getting this posted and I'm still typing like crazy.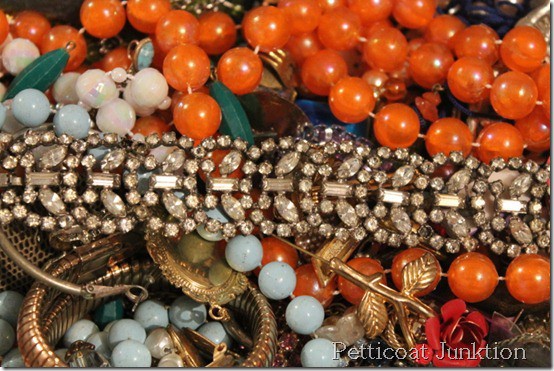 broken rhinestone bracelet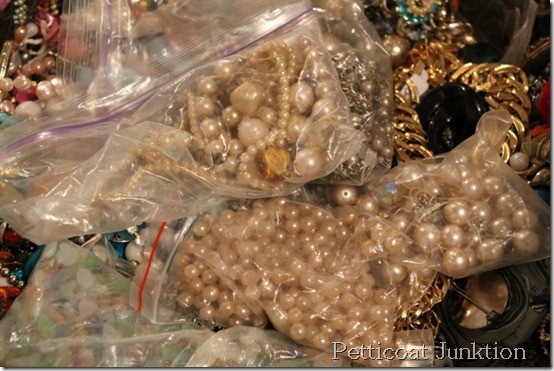 bags of pearl necklaces and loose pearls
I collect the jewelry to use in various projects.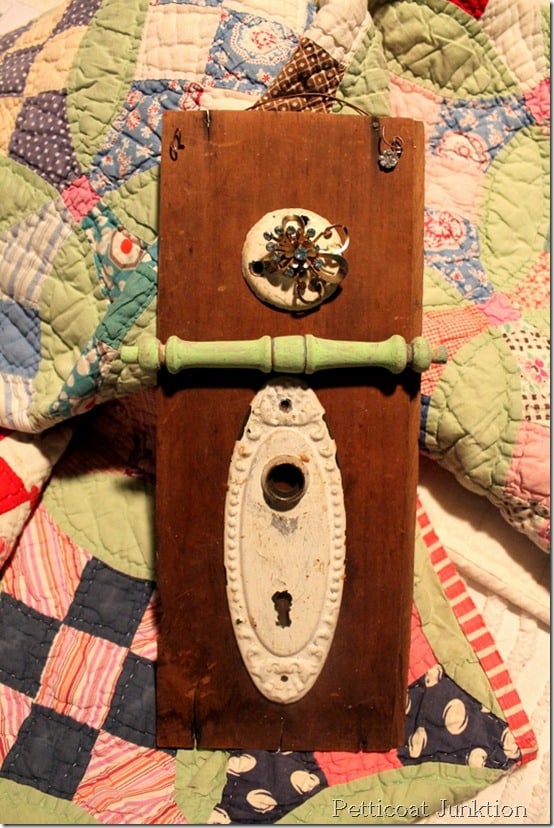 I sometimes use it in my Angels of Reclaim, but not so much lately. I've been using more hardware and less bling!
This is one of the angels I have hanging in my kitchen.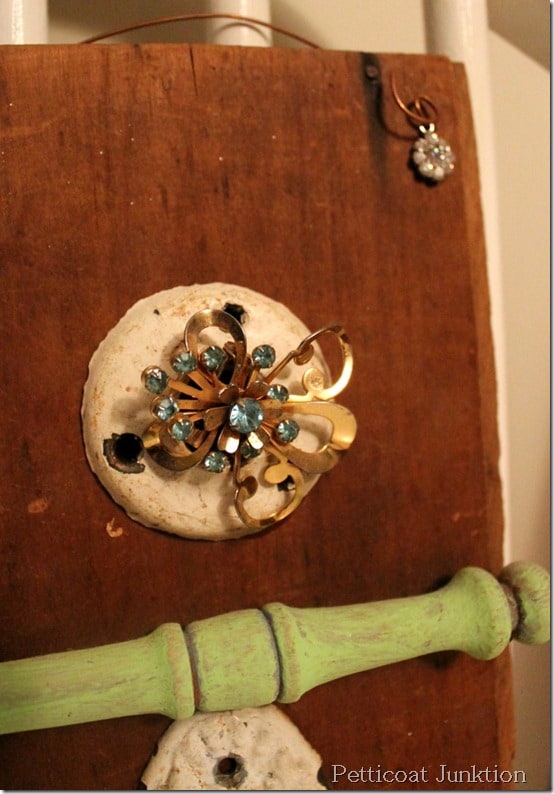 I used a brooch for her face and I put a cute little rhinestone piece on the wire hanger.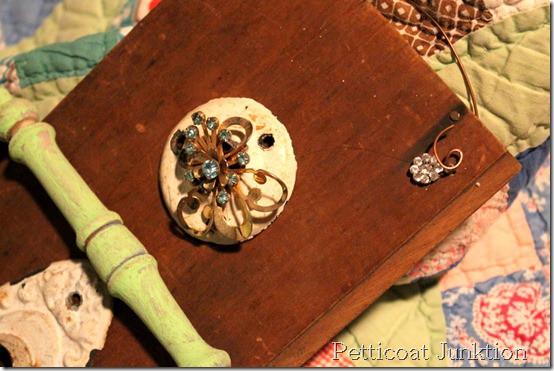 Well, that's it for today.
Thanks for stopping by for Salvage Saturday which almost became Salvage Sunday.
Sign up to receive my posts for free in a reader by clicking here,
or email sign-up on my sidebar,
and a Facebook like is always cause for a happy dance.
sharing at….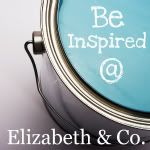 Kathy