Shabby White Window
If you guys have been keeping up with me, you know I was in Florida for the past week.
That means there wasn't a lot happening in the Petticoat Junktion workshop.
I did do a little junk shopping yesterday and look what I found….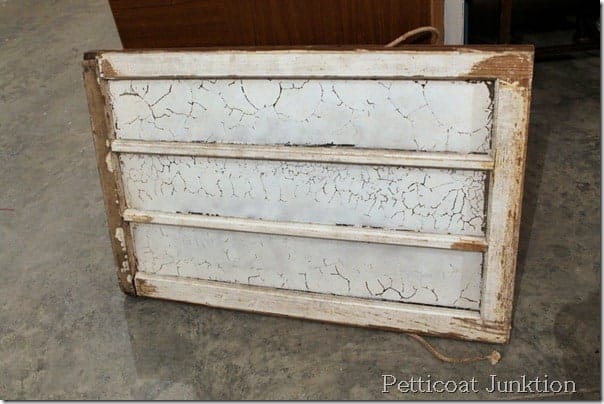 Isn't this the coolest window and it was only $5.00.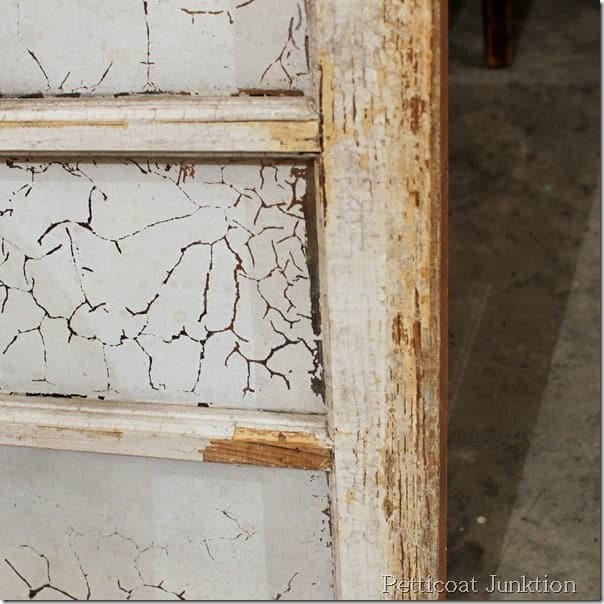 I haven't cleaned it yet ( no I want ruin the look, just a little wipe down) but don't you just love that crackle white paint on the glass?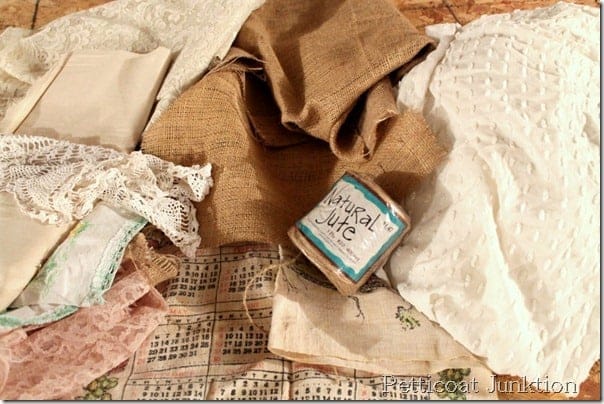 I have a plan for the window and it involves the things in the picture above.
Can you guess what the plan is?
You guys would sure help me out if you would click on….
Follow Me On Hometalk And Send Me To Lucketts , read the post and click to follow me on Hometalk because I have a chance to win a free trip to Lucketts Spring Sale!!! I would do the happy dance if you would do this one simple thing for me!
Have a great weekend!
Please leave a comment below about my window and the plan.