5 Minute DIY Christmas Signs
Make these inexpensive 5 minute DIY Christmas Signs for friends and family. I used stencils and stamps, reclaimed wood, and acrylic paints. It's easy to do a group of them at one time!
I've had good intentions, really I have, but so far, I haven't put up my Christmas tree….. I haven't made any spiced cider….. I haven't played any Christmas music….. I haven't looked up my candy recipes….. and the list goes on. Where does the time go. I have done a little shopping and the shopping bags full of things are laying on the bed in the spare bedroom and on the floor around the bed are my boxes of Christmas décor and the Christmas tree.
I bet I get that tree up today!
I've been spending a lot of time in the Owen Workshop making signs and painting furniture. Maybe that's why there isn't much happening in the house.
Making these little Christmas signs was a lot of fun. I definitely need to do more crafting.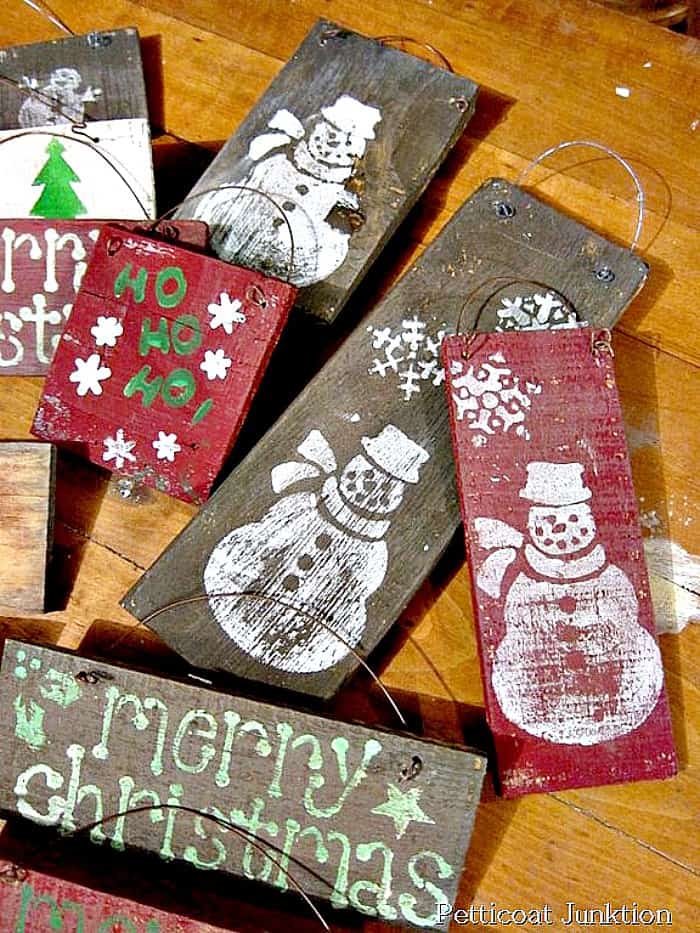 5 Minute DIY Christmas Signs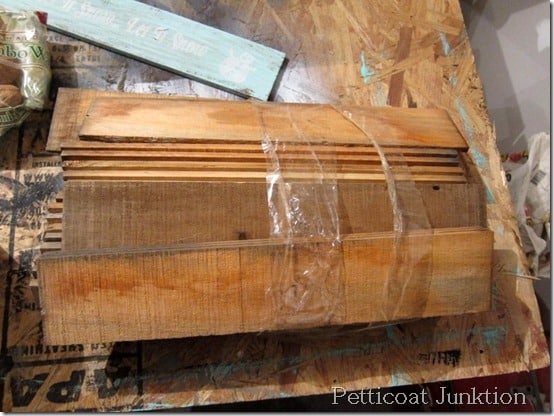 Petticoat Junktion is a participant in the Amazon Services LLC Associates Program. As an Amazon Associate I earn from qualifying purchases.
These boards are the perfect size for signs and I even cut some of them in half for smaller signs. I had three bundles of the boards I purchased when we lived in Florida and this is the last bundle.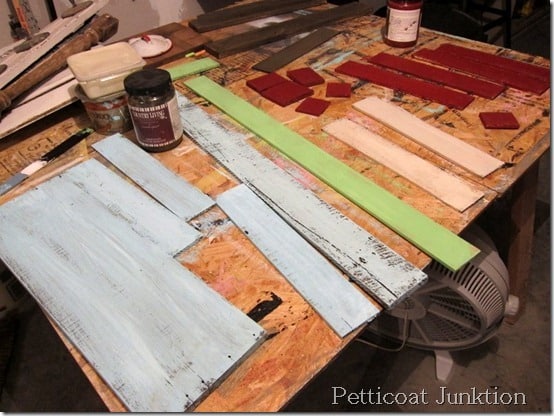 I also had some other odd sized boards and I painted all of them using various colors.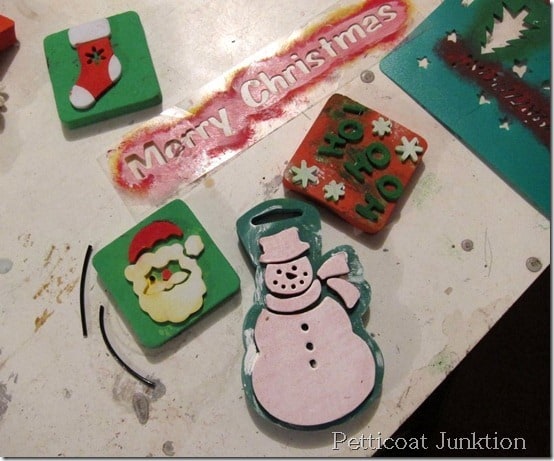 stamps and stencils from my collection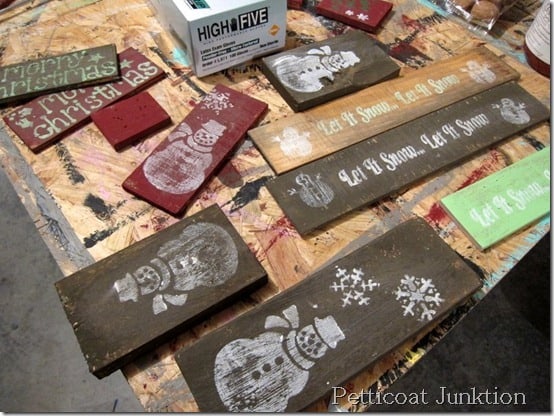 I stamped and stenciled randomly for a rustic look.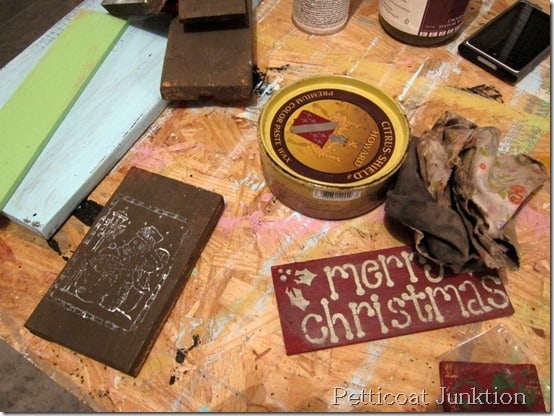 dark wax for some of them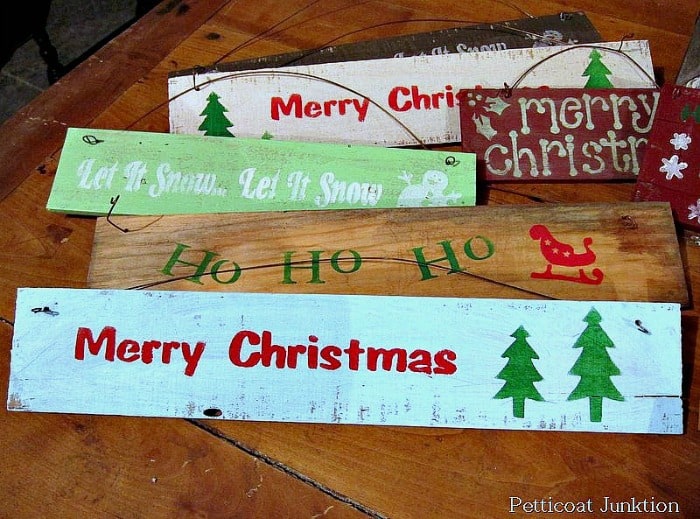 I drilled holes and inserted wire for hangers. Most of the wire came from yard sales and has an aged look. No shininess here.
I'm in the mood now. That tree is definitely going up today.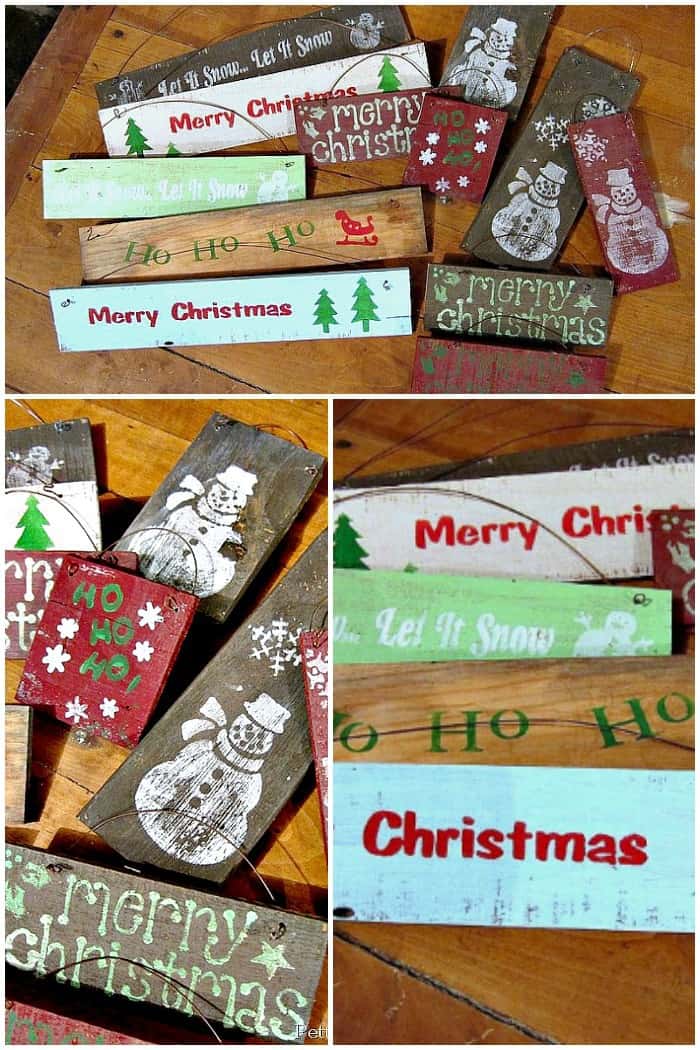 Thanks for stopping by and have a great day, Kathy