I need you to help me with this project. I found a hand stitched table cloth in my stash and used it to recover a chair seat. Not sure that was the correct choice. I'm trusting you guys to give me your honest opinion.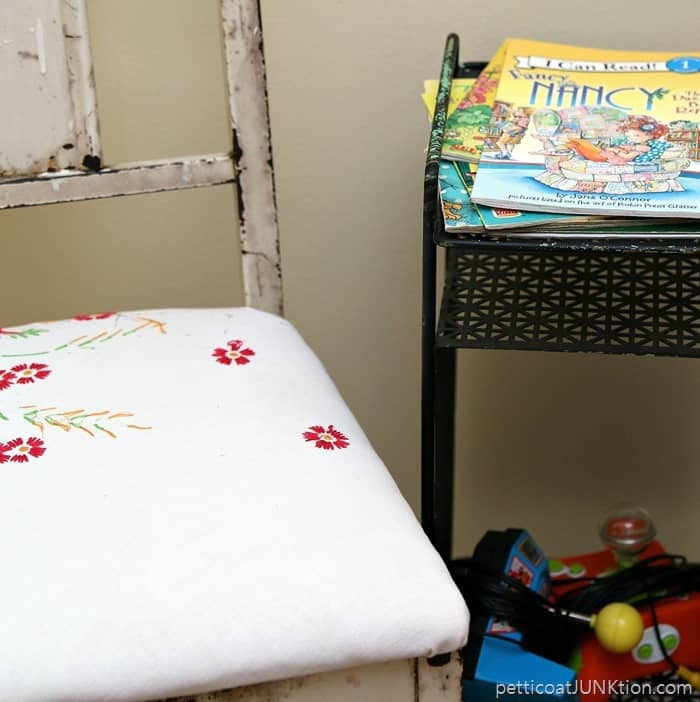 Hand Stitched Table Cloth
(Link to the Craft Giveaway is at the bottom of the post.)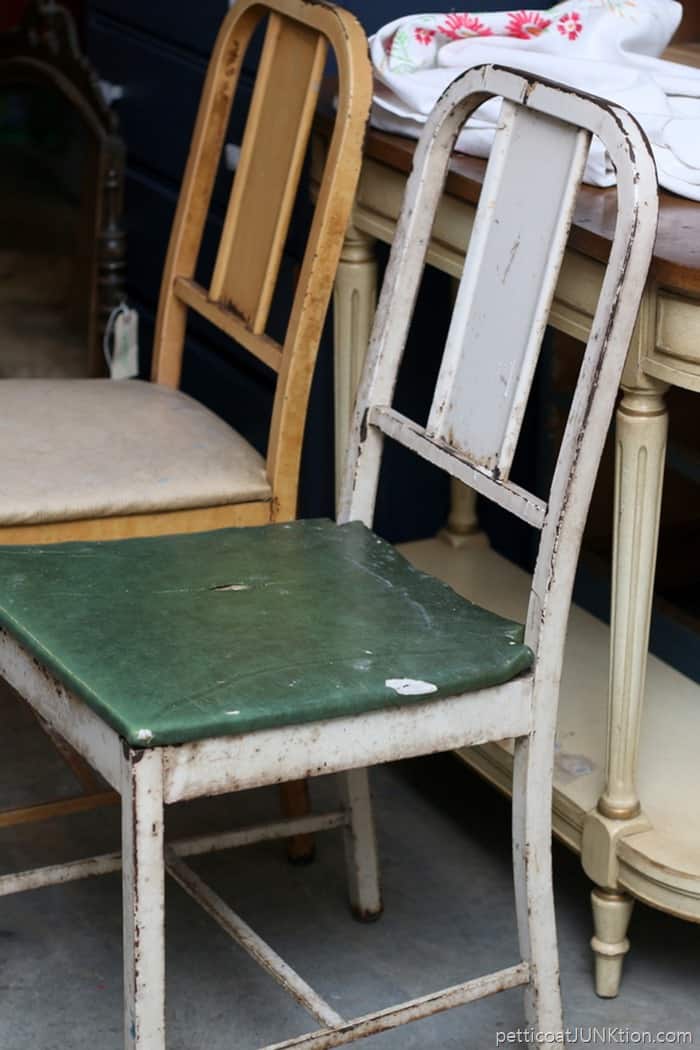 You may remember the two metal chairs from my favorite junk shop. I really only wanted the white chair but the seat was bad on it so I got the other chair for parts and glad I did.
The hand stitched embroidered table cloth has been in my stash for a long time. The colors are what got me. Can't pass on orange flowers.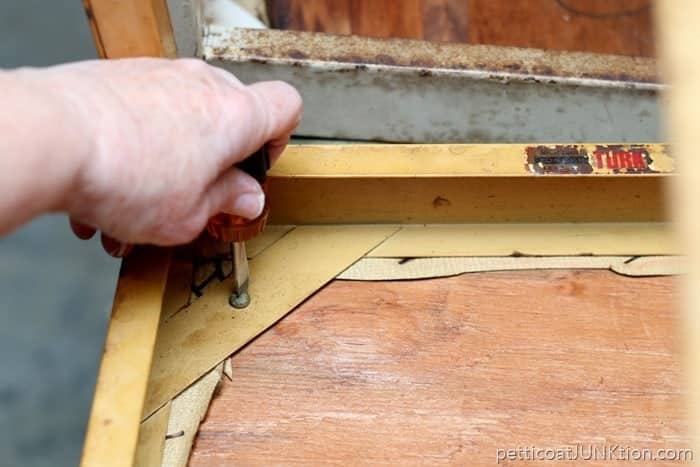 I removed the chair seats from both chairs in order to switch them out.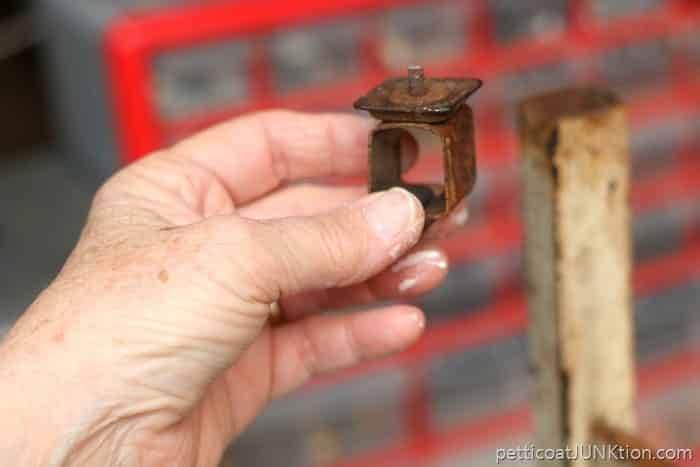 There was one of the chair leg floor protectors that was all messed up.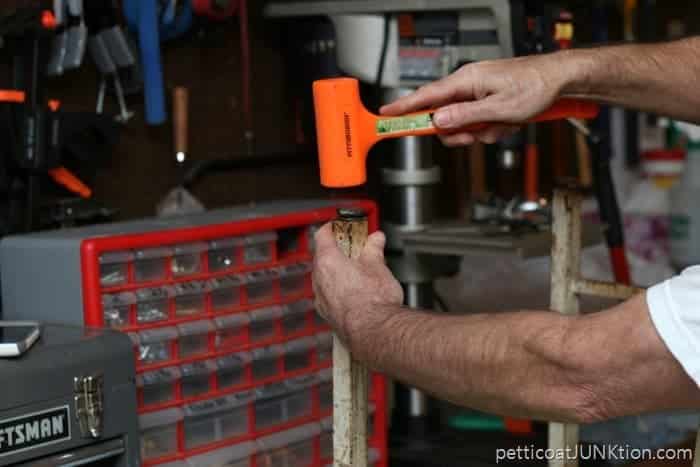 The JTS removed one of the floor protectors from the orange chair and replaced the messed up one on the white chair.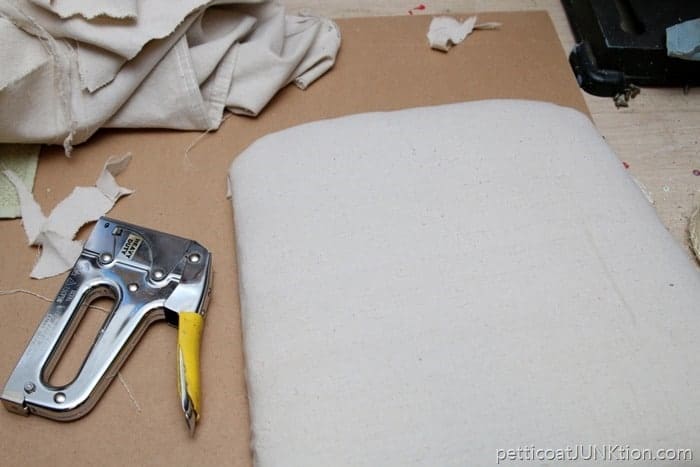 The seat needed a little extra padding and I put a layer of batting over it. I stapled the batting along the edges.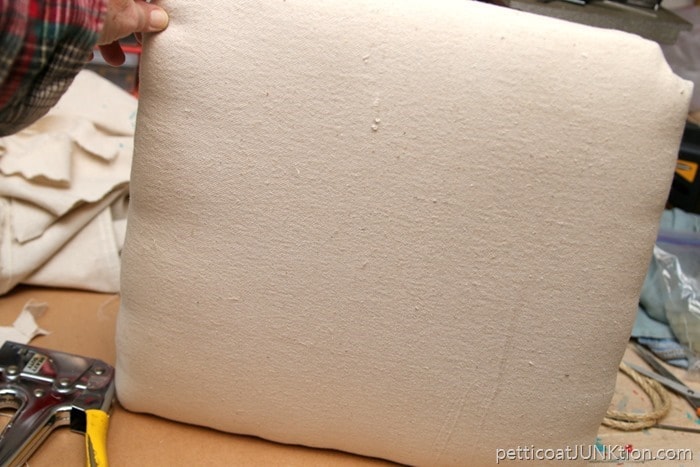 Next I used drop cloth to cover the batting wrapped chair seat. This helped keep the batting in place and also gives a nice base for covering the seat with a white or light cloth.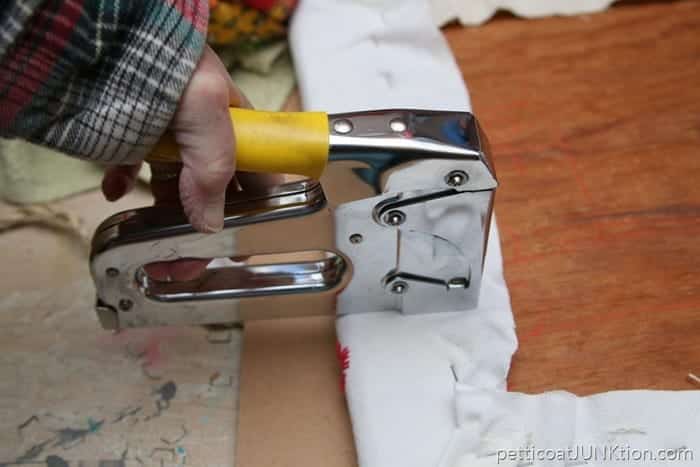 I cut the table cloth and stapled it to the chair seat. Only thing left to do was screw the seat to the chair.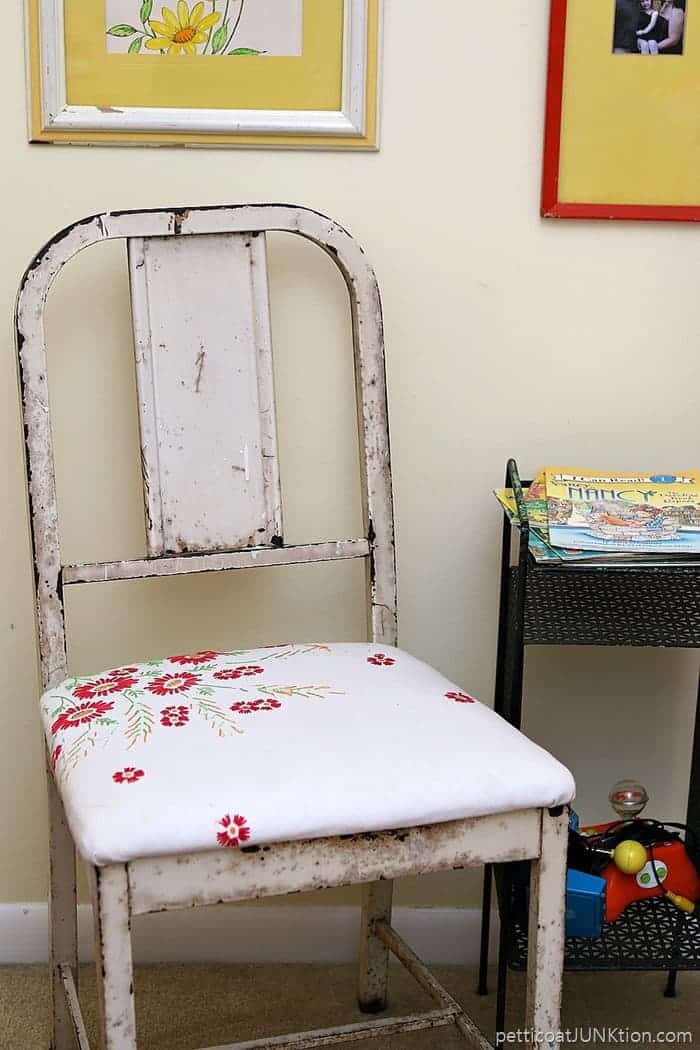 I cleaned the chair really well with Simple Green. I like the rusty bits. My question for you is should I have used a darker fabric, one with a little more color? I'm thinking the white table cloth is too white. What do you think?
I'm still under the weather. This project was completed before I became ill. Thanks for all your kind thoughts. It's nothing serious ( pretty sure of that) but it's keeping me out of the workshop.
Don't forget to enter the giveaway by clicking here….Spring Craft Supplies / Junk Treasures Giveaway.
Have a great day and I'll see you.