Kids DIY Art Gallery Wall
Finger Painting Crafts
Hey guys! Today we're making crafts with granddaughter Sofi. Hope you like finger painting….and who doesn't. There's no instruction manual on finger painting and no right or wrong way to do it. Perfect craft for kids and adults.
Sofi enjoys painting as much as I do. She has a table in the workshop where she works on her "projects. I decided last Friday when she came over for her usual Friday family time we would make a few art pieces she could give to her mom.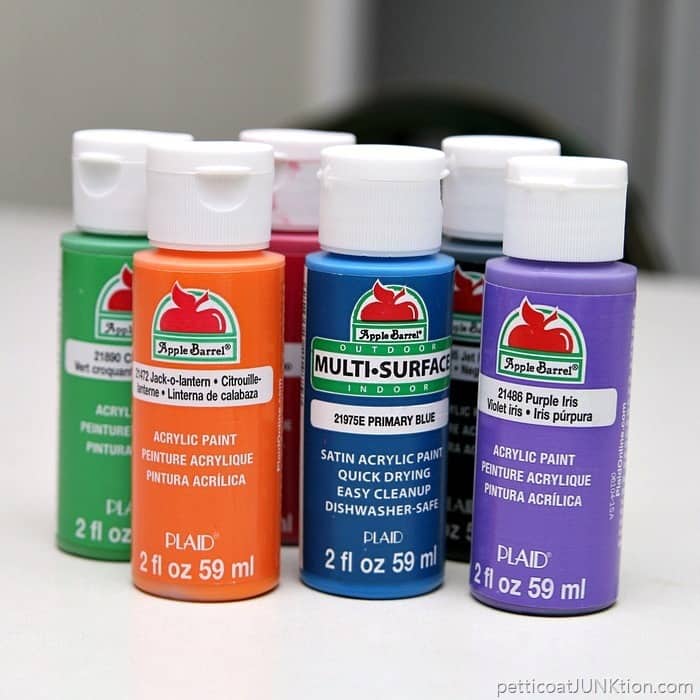 Apple Barrel ® Multi-Surface Paints and Acrylic Paints
While the JTS was picking Sofi up from daycare I went to my paint shelf and grabbed a few Apple Barrel acrylic paints in the brightest colors I could find. Me and Miss Sofi love bright colors. I lined up the craft supplies on our kitchen bar and when Sofi walked in the door her eyes lit up. I can't remember her exact words but it was something like "Mamaw you always know what I like to do". Her little voice just melts my heart!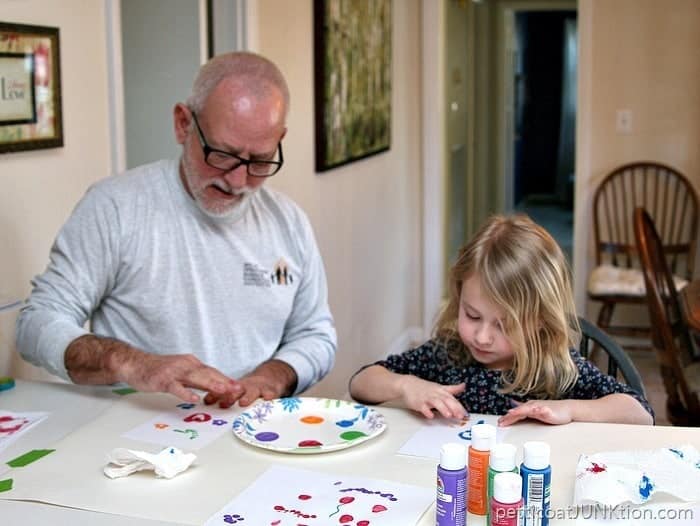 I poured a bit of each paint color on a paper plate, pulled a few sheets of paper from a sketch pad, and Sofi and the JTS went to work.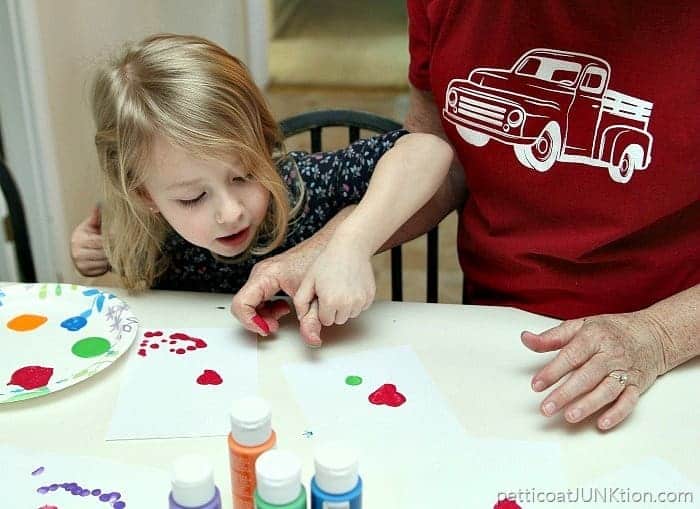 I think Sofi might be a teacher when she grows up. I was trying to make hearts using my thumb and when I couldn't perfect the technique Sofi showed me how to do it.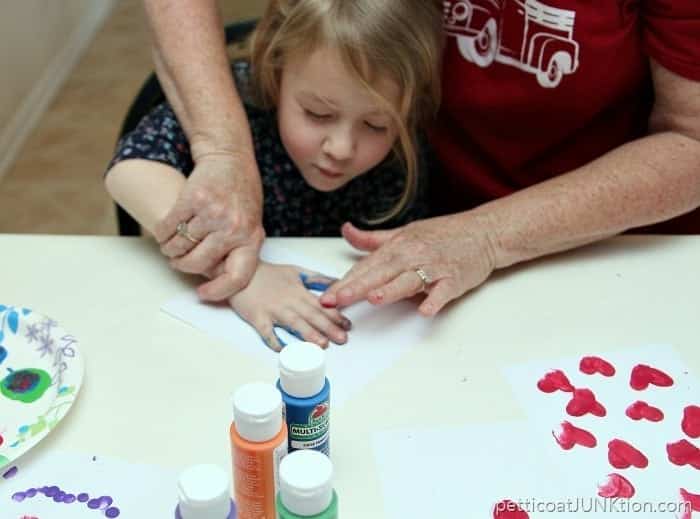 For the most part Sofi did her on thing. She's very independent. She was excited about making handprints and I helped her with the paint. I grabbed a sponge brush and painted her right hand with Apple Barrel Multi-Surface Paint then pressed her hand to the paper. I also talked her into making a caterpillar with her index fingers.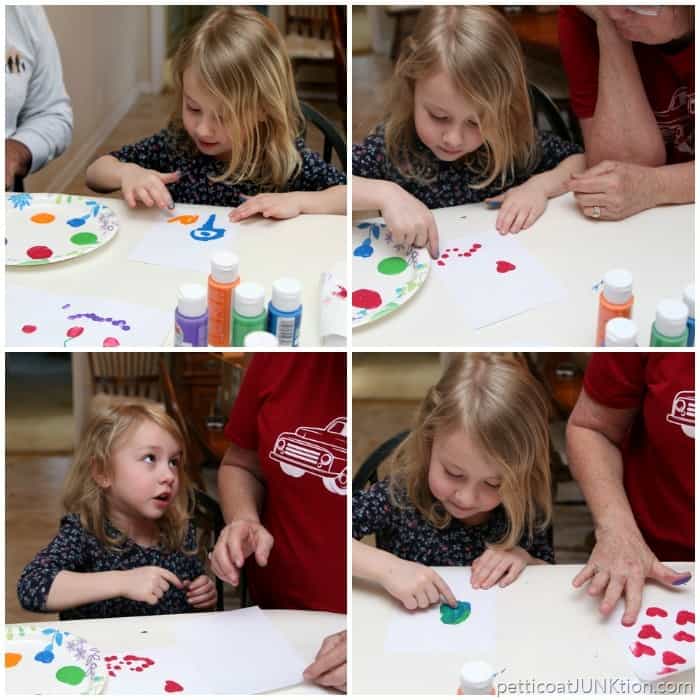 Sofi likes to mix her paints together to make new colors. I wonder where she gets that from ( insert smiley face ). A lot of her work is "abstract".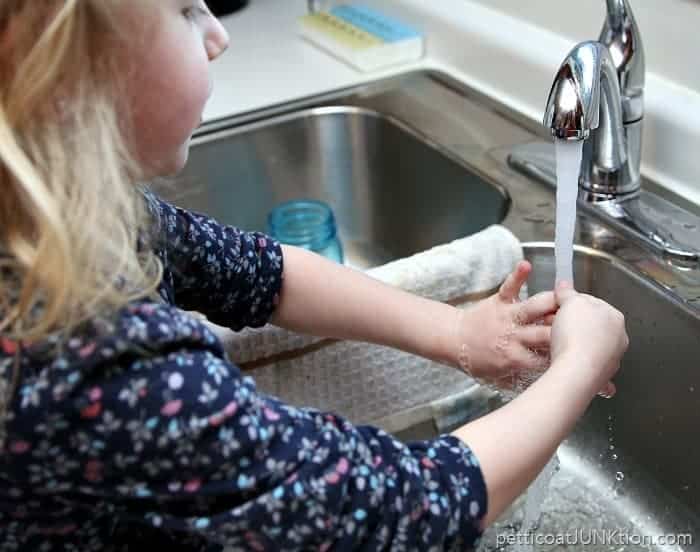 After we used every piece of paper I laid out for the project Sofi washed her hands so we could do our weekly cookie baking. The Apple Barrel paints are water-based and the paint washed off easily with soap and water.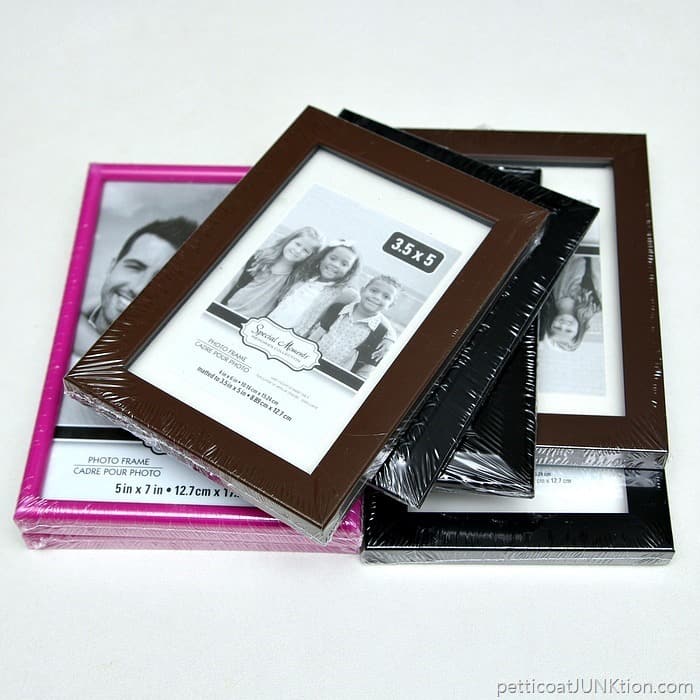 Over the weekend after our "art" was dry I framed several favorites using inexpensive frames from a local discount store.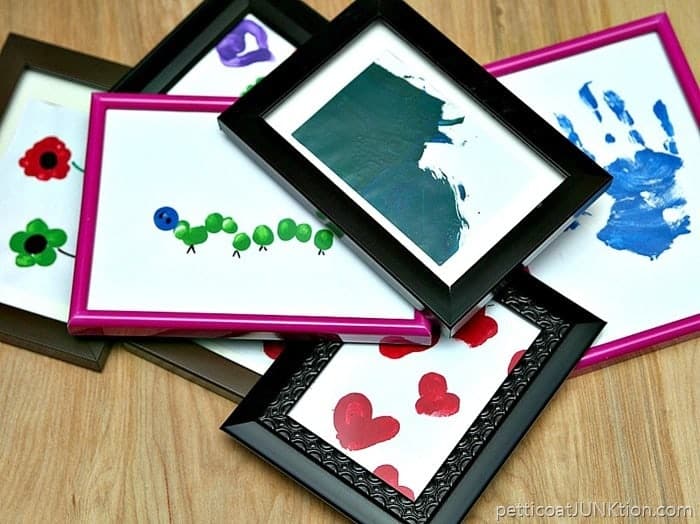 Before framing the art I used a permanent marker to add stems to the flowers and legs to the caterpillar.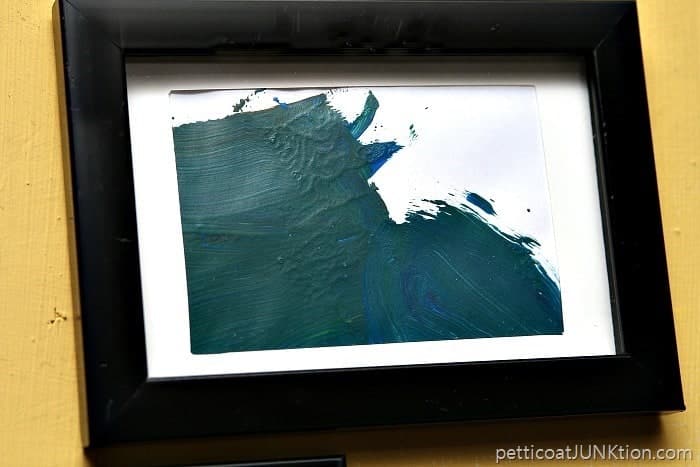 When Sofi sees the framed art she'll be super excited. I cut one of her "abstract" paintings to fit into a frame. You can see her mix of colors in the painting.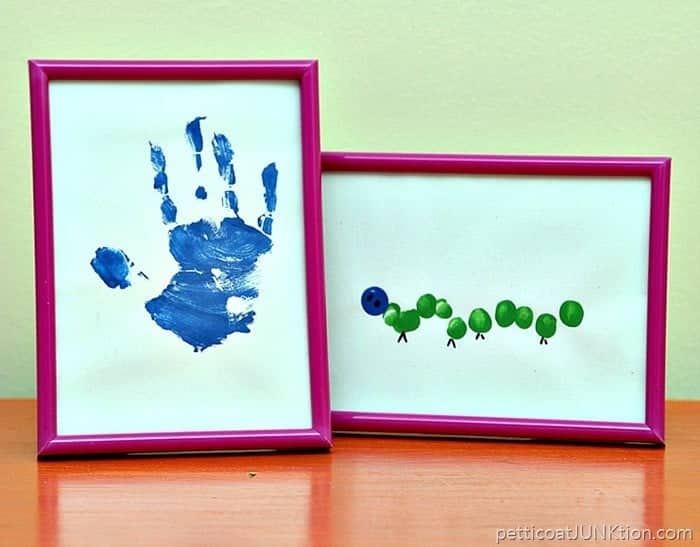 I'm sure her mom would love to have a couple of the framed art projects for her desk at work. I"m thinking we should do another finger painting project for Mother's Day……maybe a card…hhuummm. These projects are fun, easy, and best of all…..inexpensive.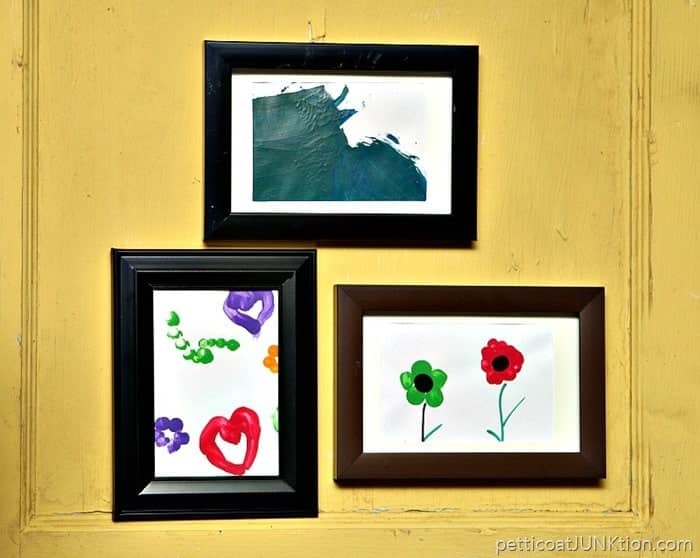 This project was about more than finger painting…it was about making memories with our granddaughter. Do you spend time making crafts with your kids or grandkids? Do you have a DIY art gallery wall display? March happens to be National Craft Month….so go on….get your craft on. You can find a large selection of the USA made Apple Barrel products at Walmart.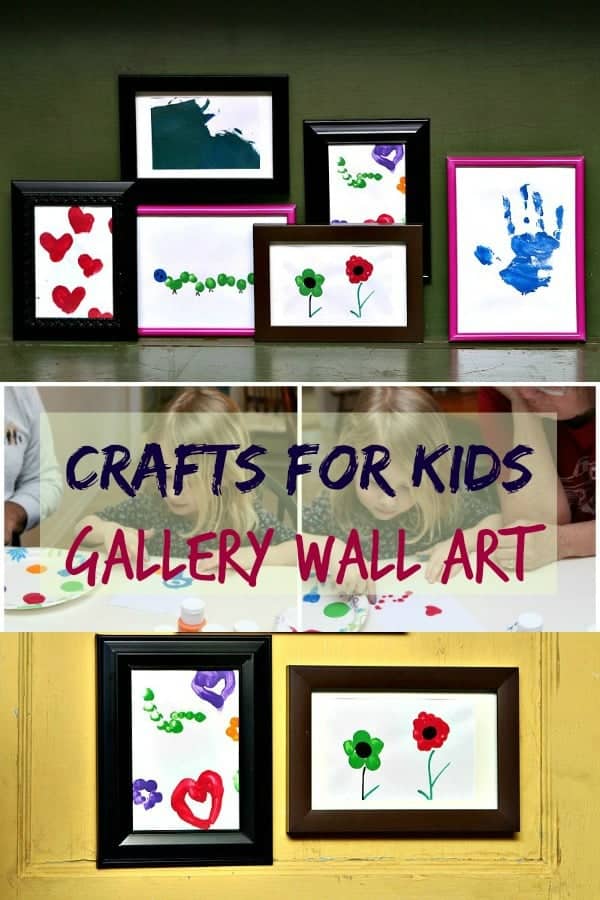 Please check out the other Craft to Connect posts by my fellow Plaid Creators. Just click the pink links below!
Plaid is celebrating its 40th "birthday" this year. Follow along on Facebook, Pinterest, & Instagram and sign up for their newsletter where they'll be sharing throwback crafty trivia, highlights about the history of crafting, and special giveaways all year long!
Thanks for being here!
Disclosure: I partnered with Plaid Crafts on this post. All words, ideas and photographs are 100% my own. I received compensation for this post.