DIY Furniture Makeovers Using Paint, Fabric, And More
Refreshing a beat up piece of furniture with a coat of paint is a great way to relieve stress. I started sharing my DIY furniture makeovers a few years ago on the recommendation of a friend.
I use a variety of paints in the makeovers including, all brands of latex paint, Miss Mustard Seed's Milk Paint, Beyond Paint, FolkArt Home Decor Chalk, just to name a few. I try different techniques such as stenciling,  antiquing, distressing, and any new techniques that interest me. No two furniture pieces ever look the same.
Each photo below represents a blog post. You can click on any photo to see the full post with more photos and usually a paint tutorial! Enjoy!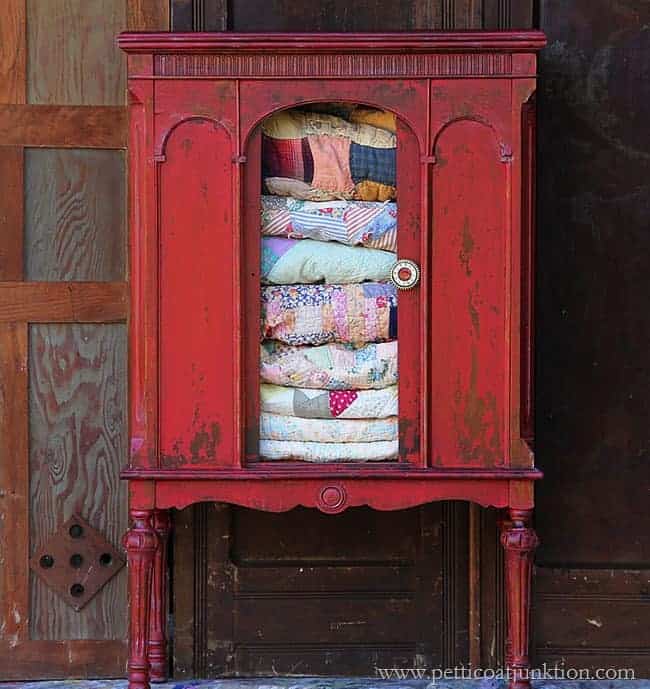 A Miss Mustard Seed's Milk Paint furniture makeover. The Tricycle Red Cabinet was my first project using the paint. I fell in love with the paint and the cabinet has made it's way around the web. This is the piece I'm known for in the blogworld.
It was love at first sight with Miss Mustard Seed's Milk Paint in Tricycle. That's Marian's name for the red. And luckily Tricycle was one of the colors in my sample kit. I must have been living right.
One of my favorites is this bold yellow chair…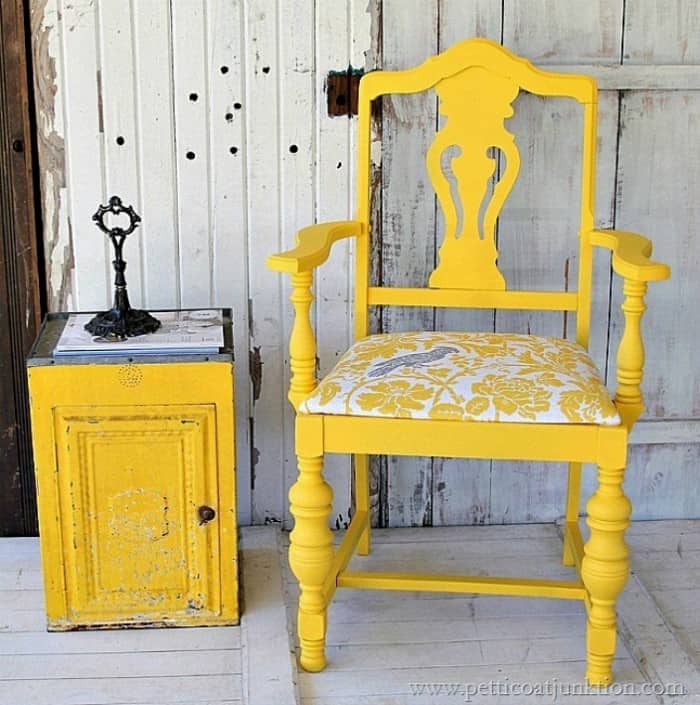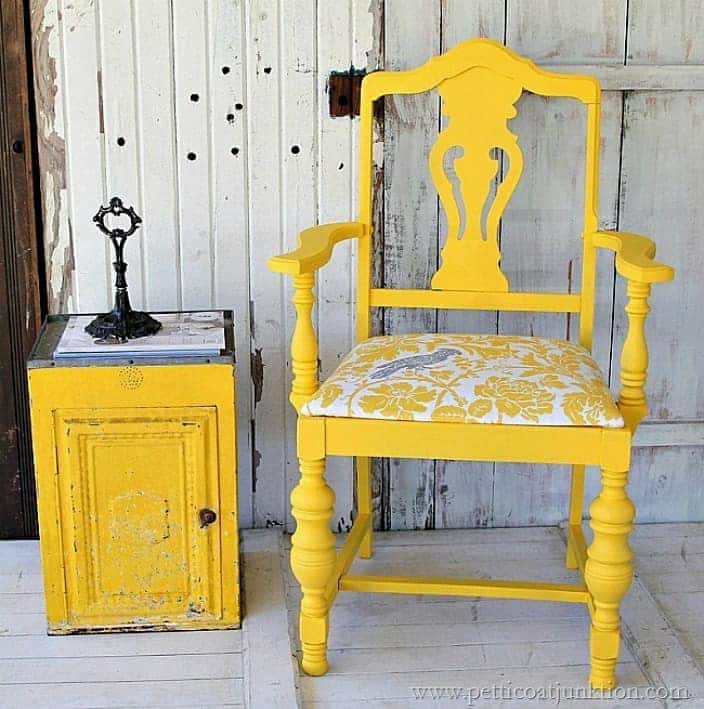 The Cockatiel fabric was my color inspiration. I spotted the pretty fabric at a local fabric store and had to have it.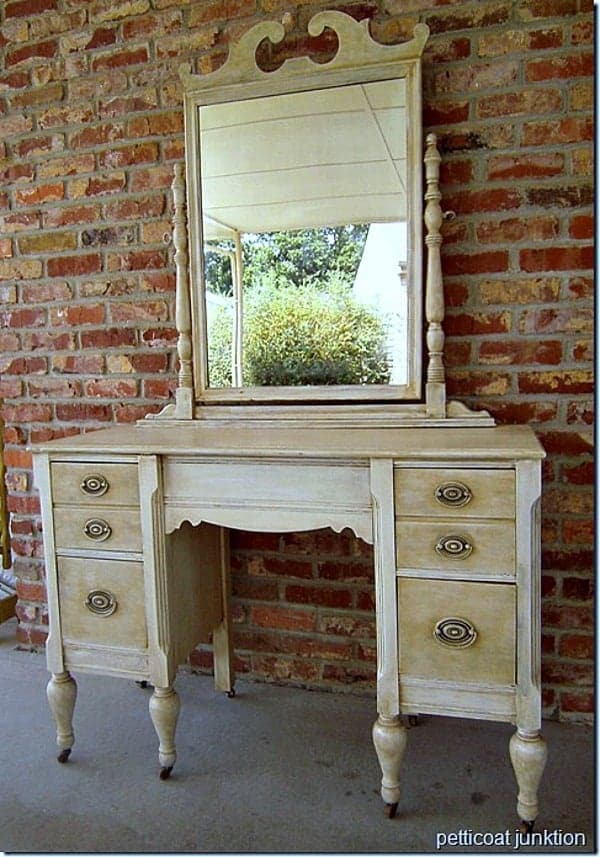 This project is an oldie but a goodie. I used Caromal Colors toner to age or antique the paint.