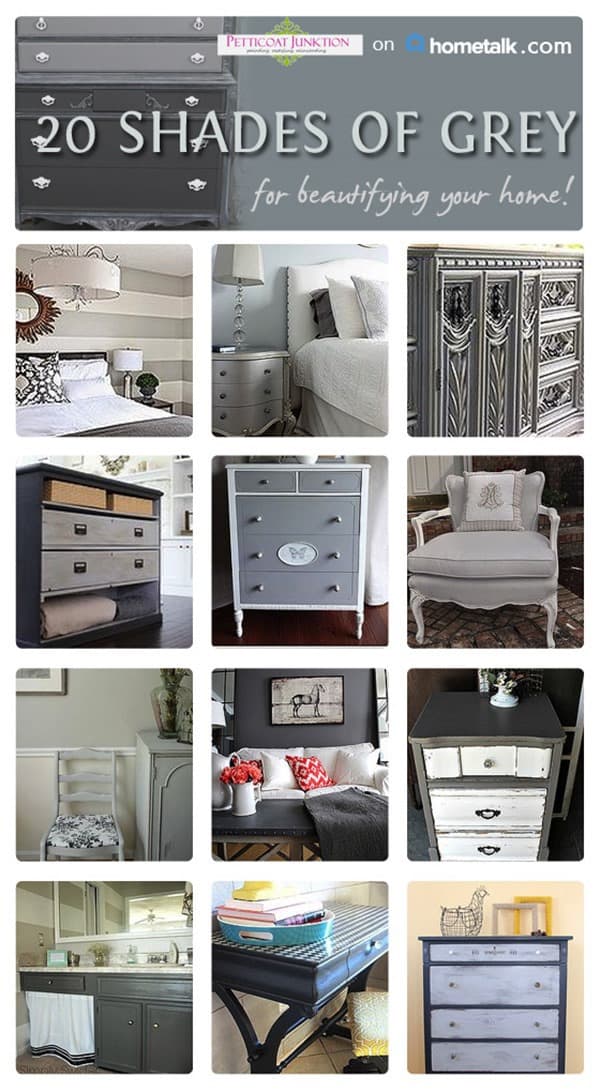 Shades of Grey Home Decor
for beautifying your home
You guys know that I'm having a love affair with white décor this Summer.
Well, I'm cheating on white with grey
Even though I really like grey or gray…(why can't we all decide to spell it the same way???)…my home is full of earth tone colors.
The grey just doesn't fit in.
Petticoat Junktion is a participant in the Amazon Services LLC Associates Program. As an Amazon Associate I earn from qualifying purchases.
I created a clipboard on Hometalk with grey projects so if any time in the future I decide to change my décor….I'm ready!
Some of my favorites from the clipboard…..
those walls are stunning…from Life on Virginia Street
dresser re-purpose…..So Much Better With Age
gray panel walls with yellow décor accents…..Designing On The Side
painted upholstery…..Shabby 2 Uniquely Chic
horse eaten chest…..Petticoat Junktion
See all the projects with complete details and photos on the 20 Shades Of Grey Hometalk Clipboard.
Do you decorate with grey/gray??
Or is your décor mainly earth tone colors??
Leave me a note….
and thanks for stopping by…..
have a great week….
Kathy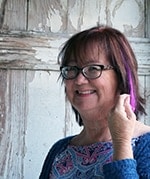 Kathy Owen is the creative guru, content creator, photographer, and worker bee behind the popular Home Décor DIY Blog Petticoat Junktion. She focuses on reinventing found treasures and decorating her home Get all the nitty gritty on Kathy here.