Are you making appetizers, calling friends, putting on your game gear?
Most of you are getting ready for the big game tonight so I want take up much of your time!
Starting tomorrow there will be 14 bloggers and 4 days of Valentines Day decorating ideas, crafts, and home décor displays.
This is a special invitation just for you!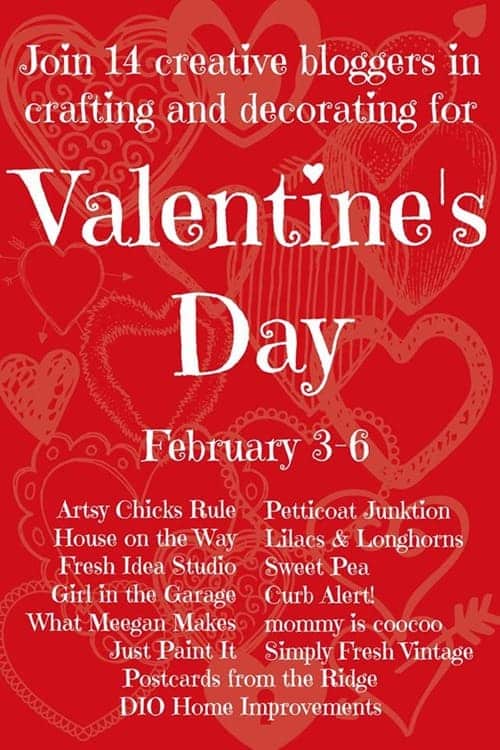 Monday, February 3rd:
Tuesday, February 4th:
Wednesday, February 5th:
Thursday, February 6th:
I'll have my craft ready for Wednesday…I hope
I have a very special announcement for tomorrow!
Please stop by!
Are you watching the game tonight?
Leave me a little note below.
I love hearing from you.
You only have to leave your name (first name is ok) and your email address, then your comment.
Your email address will not be shown on my blog.
Thanks for stopping by and have a great week,
Kathy