Happy Monday everyone!
I'll get straight to the point.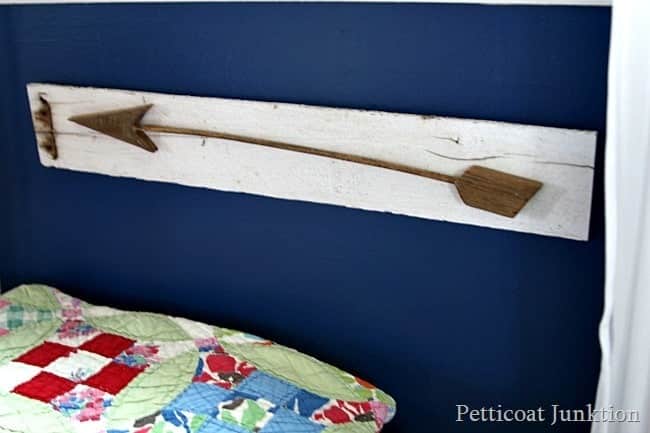 DIY Arrow Sign
Arrow décor seems to be the latest trend.
I'm not really on board with that one but when I found the arrow at the thrift store I couldn't pass it up.
I put the sign together yesterday with the help of the JTS.
The project was quick and easy.
I also worked on a few other projects and got to spend time hanging out in the workshop.
I closed up my school books yesterday…..play day.
We enjoyed spending time with the granddaughters and my son and daughter-in-law.
Who hunted eggs?
We did.
The girls dyed eggs on Friday when they were at the house and before they got here yesterday
I put together Easter baskets for them.
I would rather make the baskets myself than buy the pre-made ones.
Ok, back to the arrow….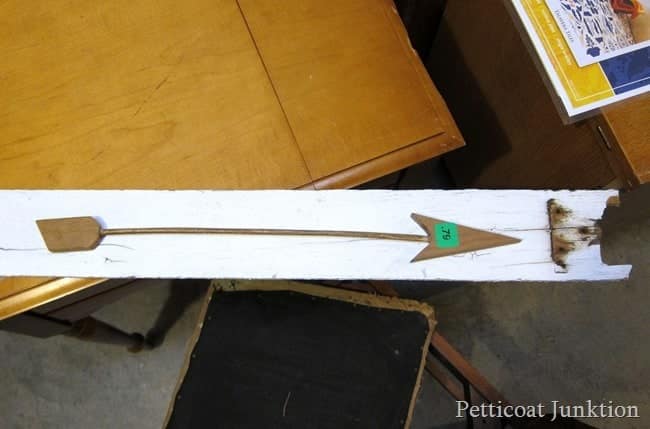 It was priced at .79 cents but I get the "better with age" discount so I got the arrow on the cheap.
The JTS cut an old fence picket to size for me.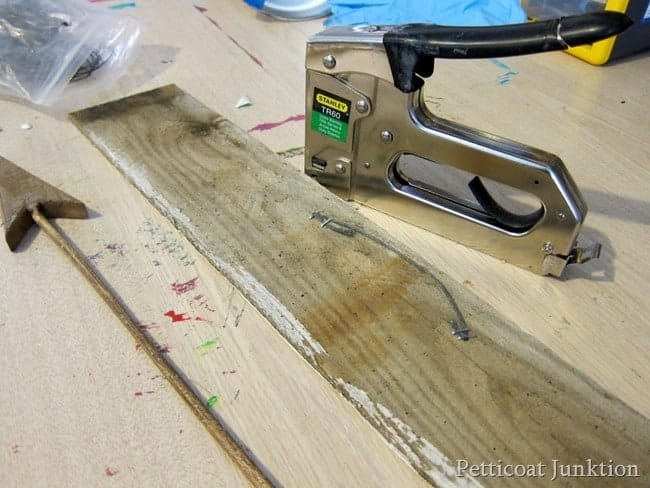 I attached a simple hanger to the back using picture hanging wire and staples.
Since the sign is lightweight this type of hanger works great.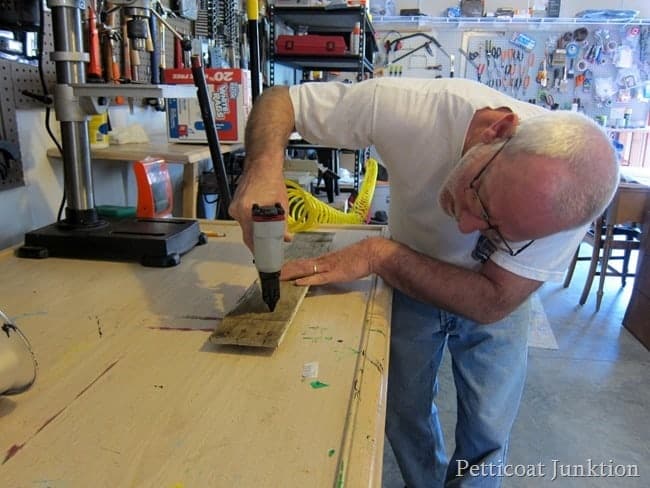 I was going to glue the arrow to the sign but instead I asked the JTS to use the nail gun and shoot the nails in from the back side.
Worked perfectly.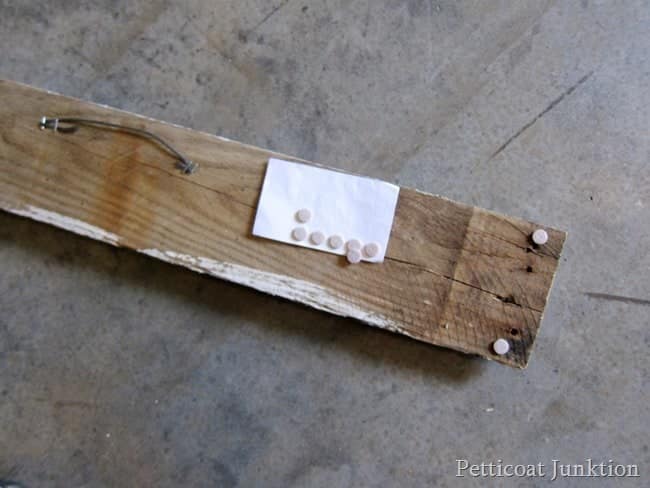 I applied wall protectors to the back of the board.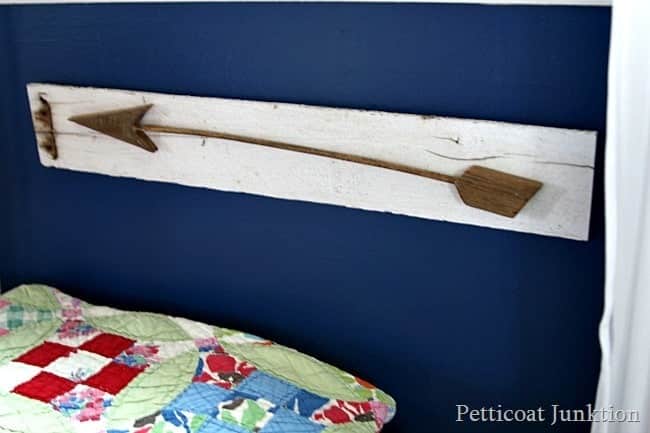 The back side of the arrow was unfinished and rustic looking so I made it the front side.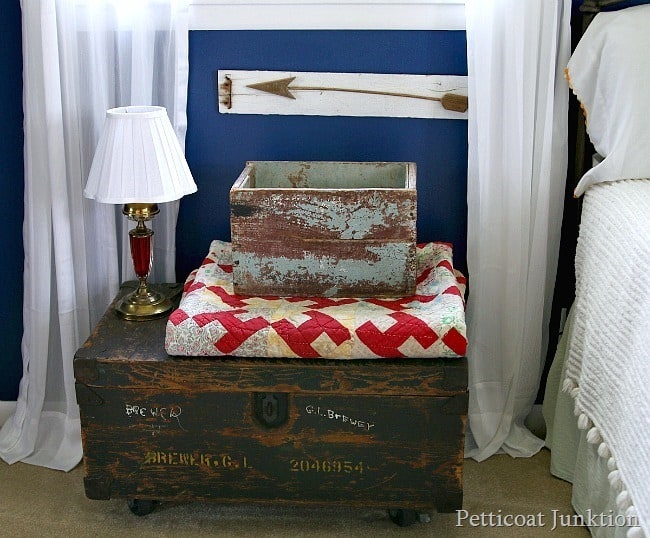 It looks good hanging against the blue wall in our back bedroom.
What do you think of the arrow trend in home decorating?
Did you dye Easter eggs?
I really miss the Easter celebrations we had at my Grandparents house when I was growing up.
We would all gather at their house after church.
We had a big potluck dinner and all my cousins brought eggs for the  Easter egg hunt.
I have a ton of cousins.
Our parents hid the eggs…..and boy did they hide them!
Then we all scrambled to find as many as we could.
We had prize eggs too!
Those were the days.
I'm sorry my grandchildren don't have the chance to experience that.
I know they're making their own memories though.
Sorry, didn't mean to get all teary on you guys.
Don't forget...if you live in the middle Tennessee area or anywhere close and plan to attend the Country Living Fair in Lebanon Tennessee....you can enter to win a pair of tickets by clicking this link to my blog post........Country Living Fair.....no special requirements to enter!!
Have a great day, I'm off to school.
Kathy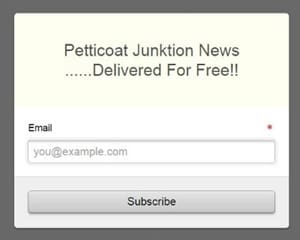 Follow Petticoat Junktion on Facebook, Instagram, and Pinterest  by clicking any of those pink links.Thanks!
linking to these parties….
Creativity Unleased   Get Your DIY On
Funky Junk Interiors….Inspiration Monday…The Handmade Hangout
Tatertots&Jello …Miss Mustard Seed…Savvy Southern Style
Tutorials & Tips Linky Party