Vintage Chinese Checker Boards Overload
It's time to declutter our den. If you've been here for a while you know I've started getting rid of a lot of stuff. The process began in June, 2015 with Decluttering My Home Room By Room and resumed in January of this year with Bedroom Organization. In the first declutter process I went room by room tossing stuff…. except I never made it to the den.  I could see the closet floors and there was nothing under the beds anymore. I was so much more organized and it felt great. It felt so good, I decided in January that I could go back through those rooms and get rid of even more stuff…and I did. Except I never made it to the den……again.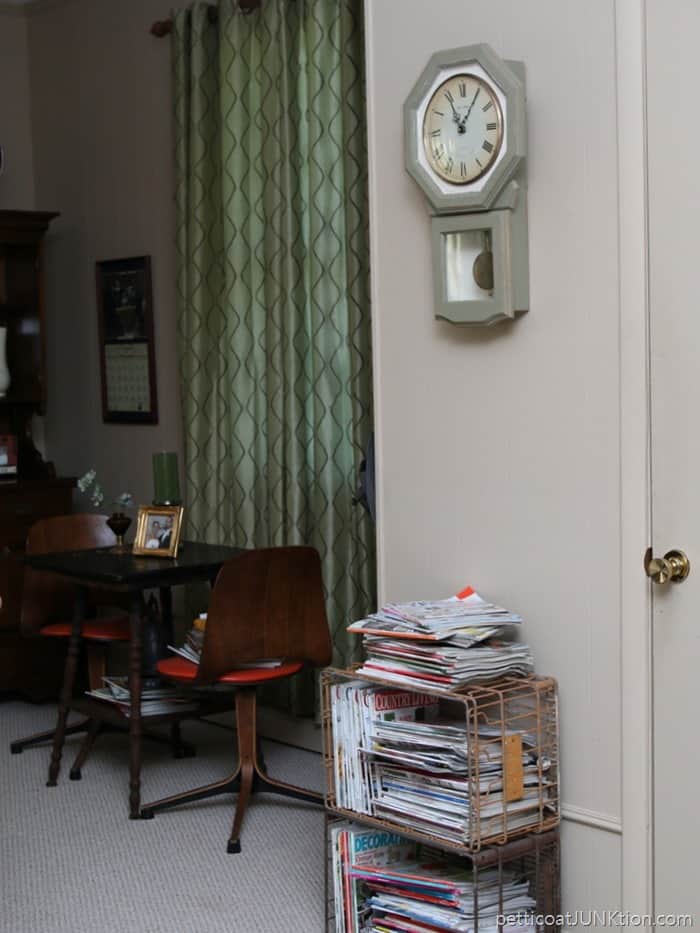 You see, the den is the biggest room with the most stuff. It's where we spend all of our time. It has a great big closet full of…. things.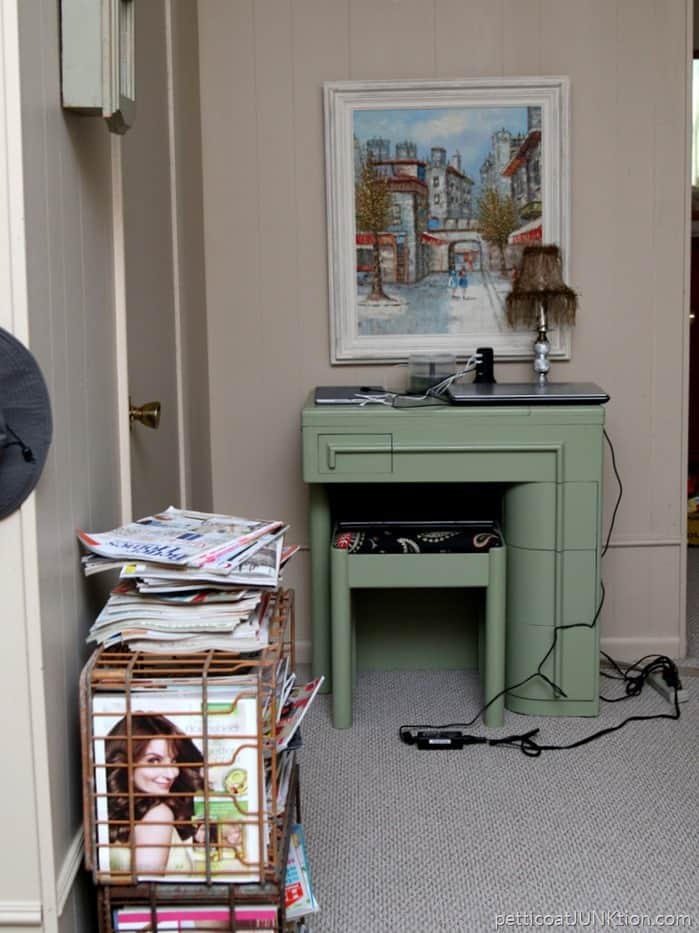 I looked around this week and decided it was time. All of the "stuff" is bringing me down. These photos were taken on Monday morning. The JTS and I were doing our usual Monday house cleaning and half way through I started taking photos. Just as things were then in the den. I did sort some papers and put a few things away before the idea of taking photos entered my head.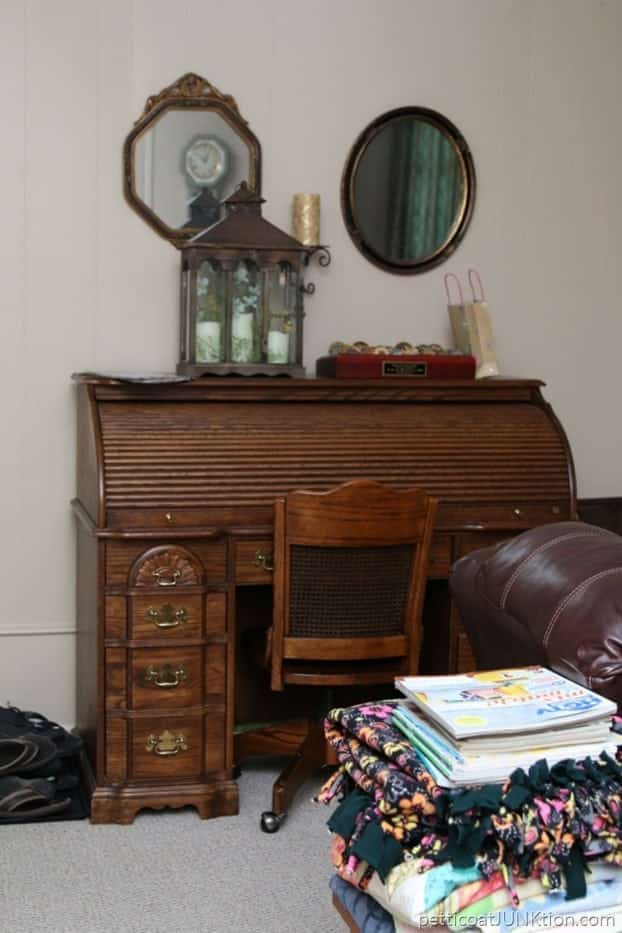 At one time I collected vintage Chinese checker boards but I'm tired of them now. They are going to the booth at my shop. Also, the majority of the magazines are being wrapped up in bundles to be sold.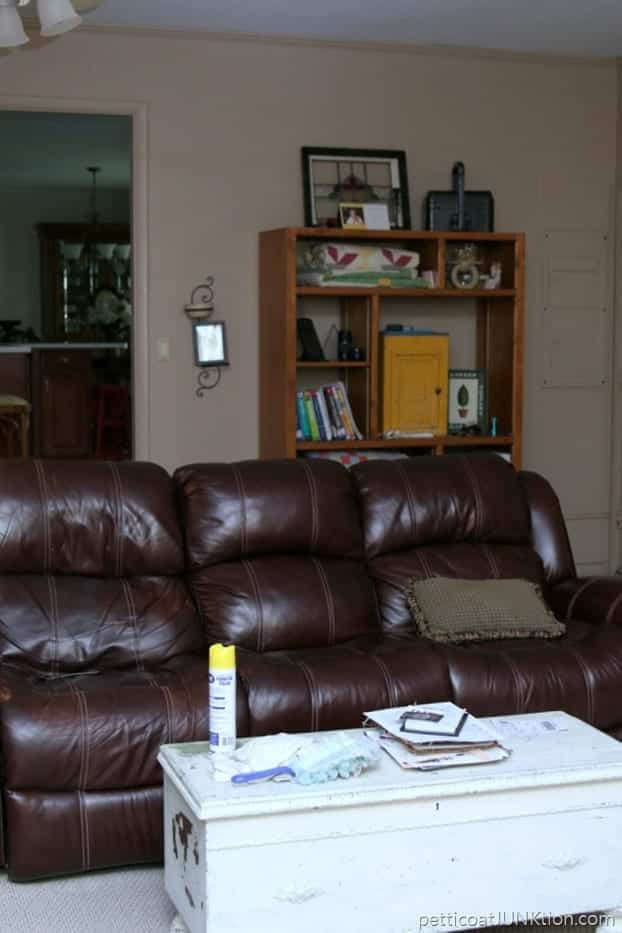 I'm going to replace most of the wall décor too. There will be less of it. I'm  looking closely at the stuff in the bookcase to see what I can get rid of.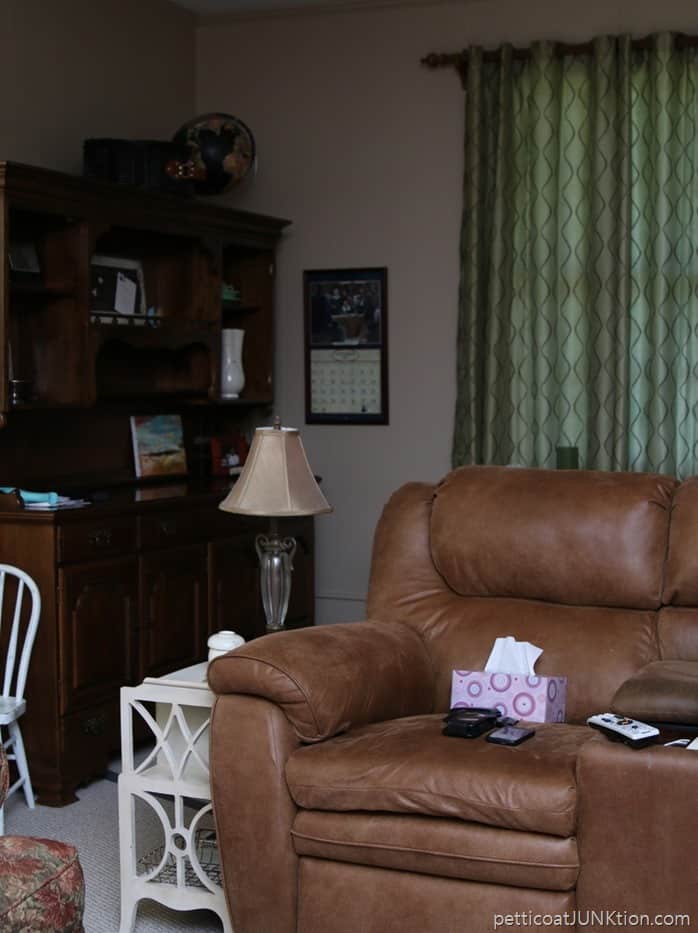 The large china cabinet is one I purchased many years ago. I saw it in an antique shop and fell in love with it. We have a china cabinet in the kitchen/dining room. The den is so large that it needs big furniture. I may move out a few of the smaller pieces of furniture. I painted all of the small tables white a couple of years ago. I may paint them a dark color this Fall.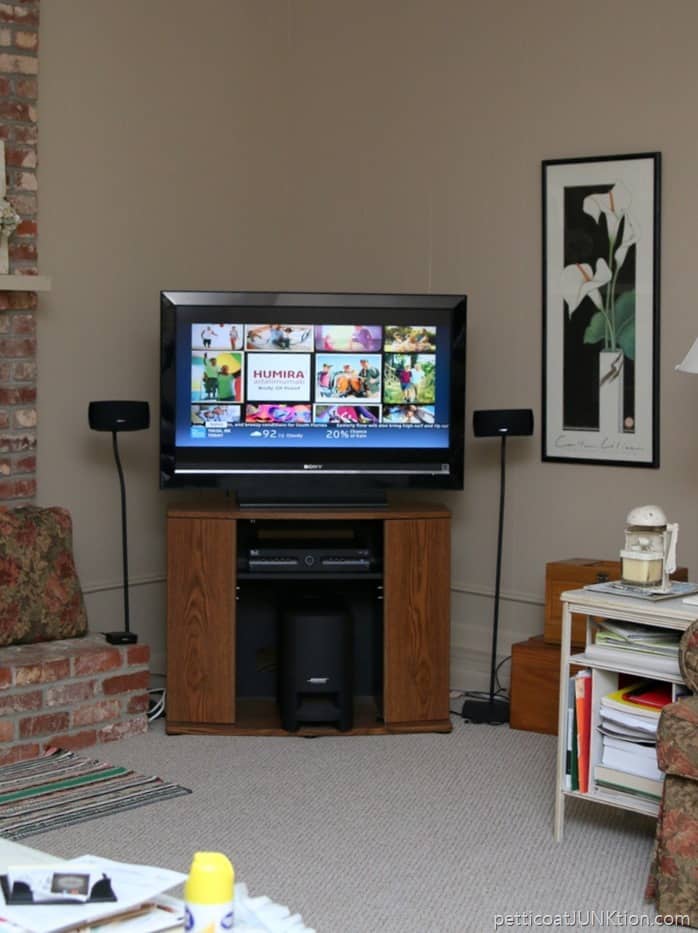 The TV stand is way too small for the television and this whole area just looks cluttered. The framed print on the wall is going.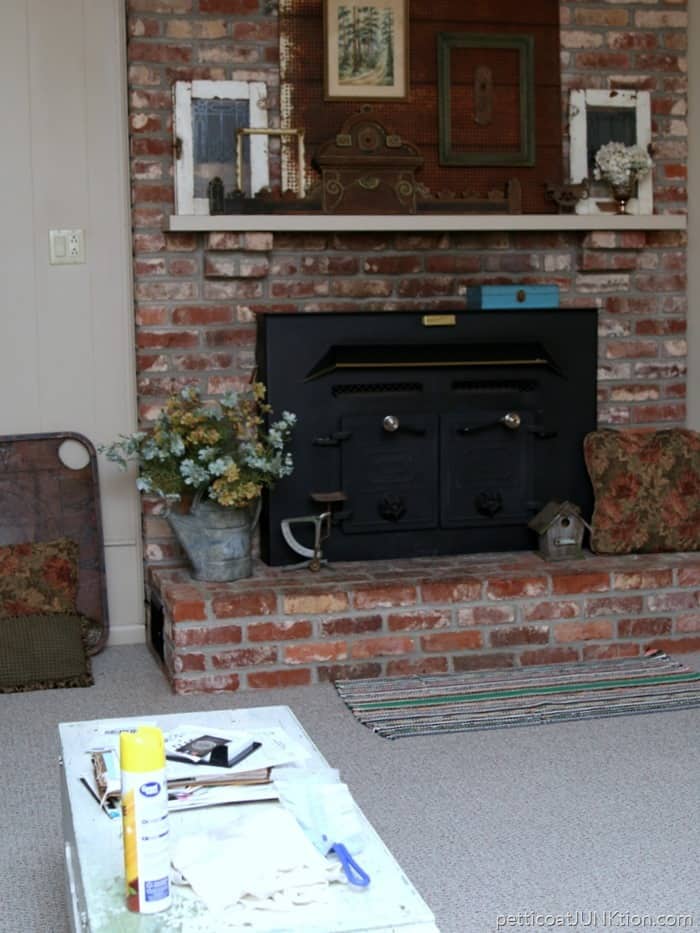 Almost time to decorate the fireplace and mantel for Fall.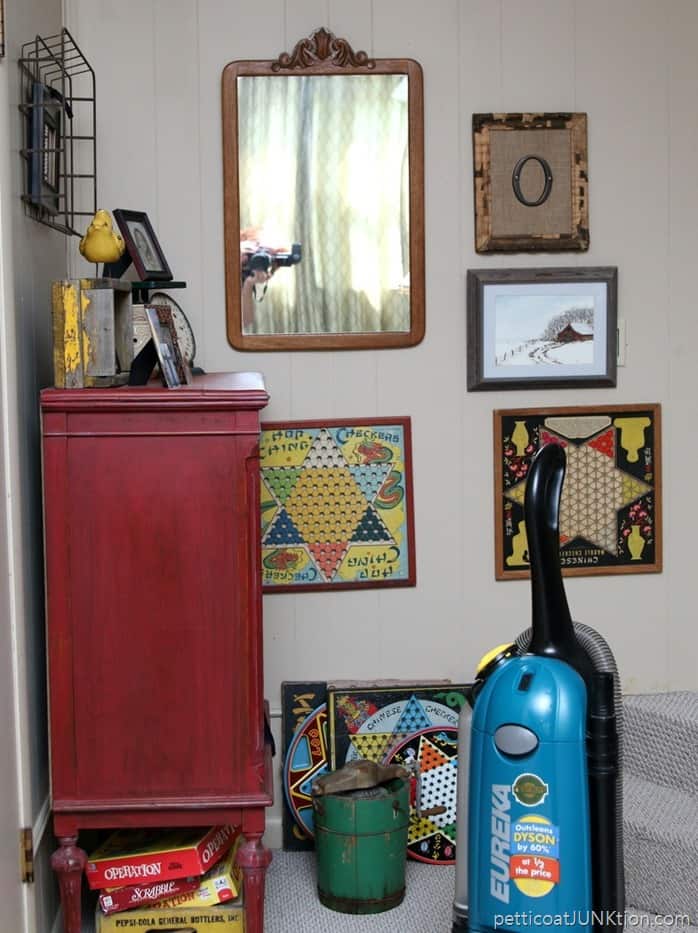 One last look at the Chinese checker boards and the recently abandoned vacuum cleaner. The JTS was vacuuming and I think he left when he noticed I was taking photos. Yes, he vacuums and does laundry and cooks, and I could go on. He's pretty darn nice to have around.
Now it's time for you to share. Anyone else reached the point where all the "stuff" is making you crazy? Leave me a note!
p.s. This is the book that started me on my decluttering journey….The Life-Changing Magic of Tidying Up: The Japanese Art of Decluttering and Organizing (Amazon affiliate links are for your convenience. Click here to read my full disclosure policy.)