Lucketts Market
Ok everyone,
I need your help…..I wouldn't ask if it wasn't really important and earth shattering.
Hometalk is sending one lucky blogger on a weekend trip to the Hometalk Meetup at Lucketts Market in Leesburg, VA! The lucky blogger gets to meet Donna of Funky Junk Interiors, Marian, aka Miss Mustard Seed, and Karen The Graphics Fairy, plus….. shop the best antique market in the country! These three ladies aren't just fabulous bloggers they are designers, diyer's, and home décor fanatics.
And everything is paid for by Hometalk.  The winner gets transportation to Lucketts from anywhere in the country, and a two night stay at the gorgeous Lansdowne Resort. Who could ask for more!
Me…..I need 10 new followers on Hometalk so I need your help.
So what is Hometalk?
Glad you asked.
First let me say it's free and anyone can post pictures and how-to's. You don't have to be a blogger. This is a community for any and everyone interested in home décor and home improvement projects.
The following info is from Hometalk
Hometalk is the largest online home & garden knowledge hub. It's fueled by the firsthand experience & advice of hundreds of thousands of home enthusiasts & professionals.
Ask for help or advice about your home or garden and get answers from the friendly and knowledgeable members of the Hometalk community.
Follow your favorite home and garden topics. Browse through hundreds of thousands of beautiful photos and inspiring ideas posted by the members of Hometalk.
Researching a project? Chances are it's been talked about before. Search through posts or photos to gather ideas, and find members and professionals to help you out along the way.
Got pictures, videos or advice of your own? Share them! They will be visible to and appreciated by the entire Hometalk community.
Doesn't that sound great!
This is a Hometalk pin board I put together from furniture restyles I pinned from Hometalk posts.
When you find projects you like (and I know you will) you can pin straight from Hometalk onto your Pinterest boards and also you can create your own pin boards on Hometalk.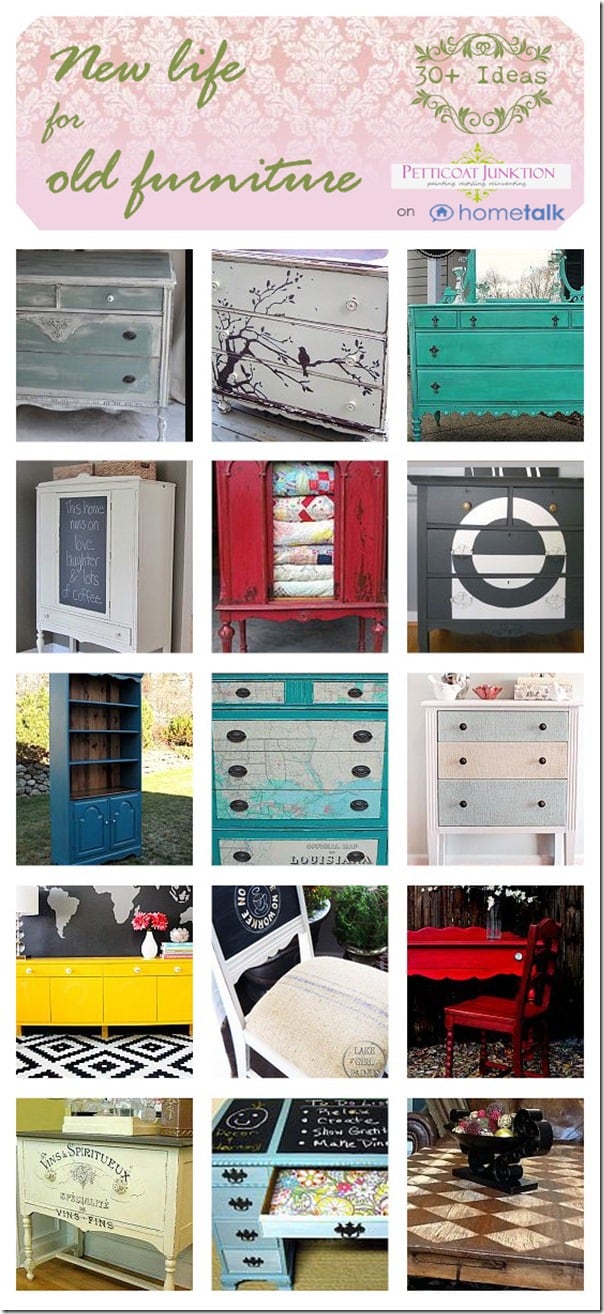 Now it's up to you, When I get 10 new followers, my name gets in the pot for the free trip. So click on any photo here or any highlighted Hometalk and follow me please
  Just click the red follow button beside my picture on my Hometalk page.
Thanks and have a great weekend,