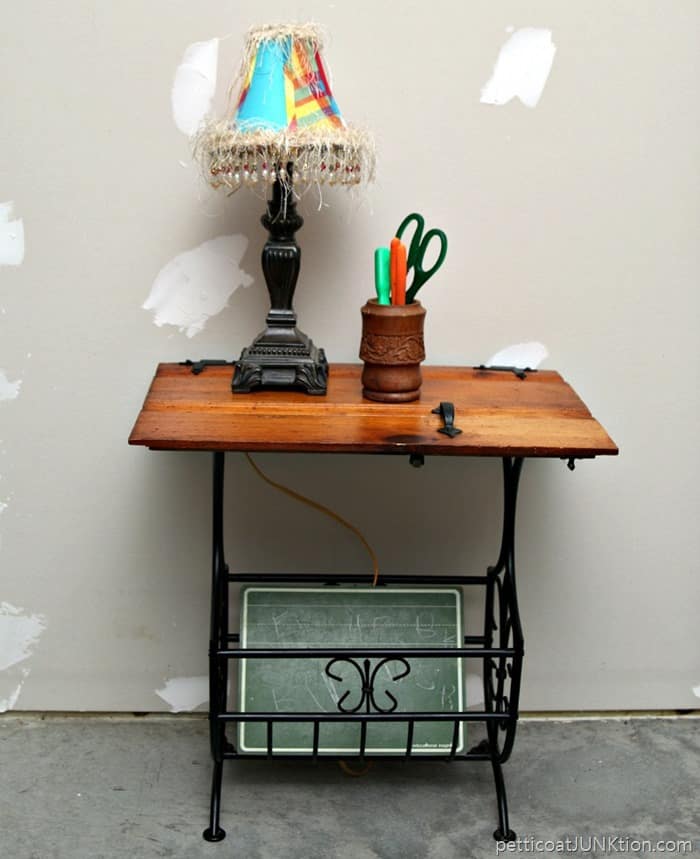 Cabinet Door Table Top
Happy Monday! Did you guys have a nice weekend? I worked on projects, worked on my booth, and worked on homework. It sounds like I accomplished a lot but I really didn't. I'm behind on writing  a research paper and a power point presentation for my Senior Seminar class. I really don't like writing. I know I've mentioned that before. Notice I have more photos than text in my blog posts.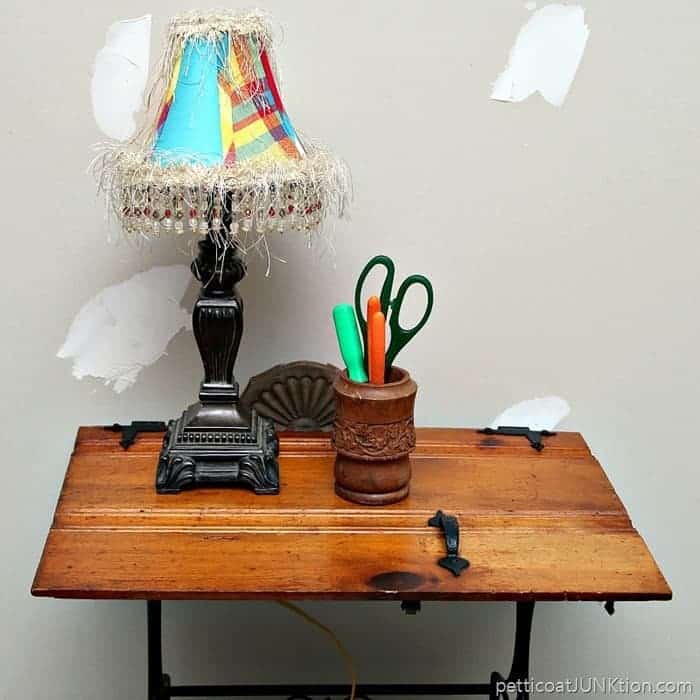 This project is mostly the work of the JTS (Junktion Technical Specialist, aka hubby). I do take full credit for the genius idea!
As happens sometimes I didn't get a chance at photos during the first stages of the project.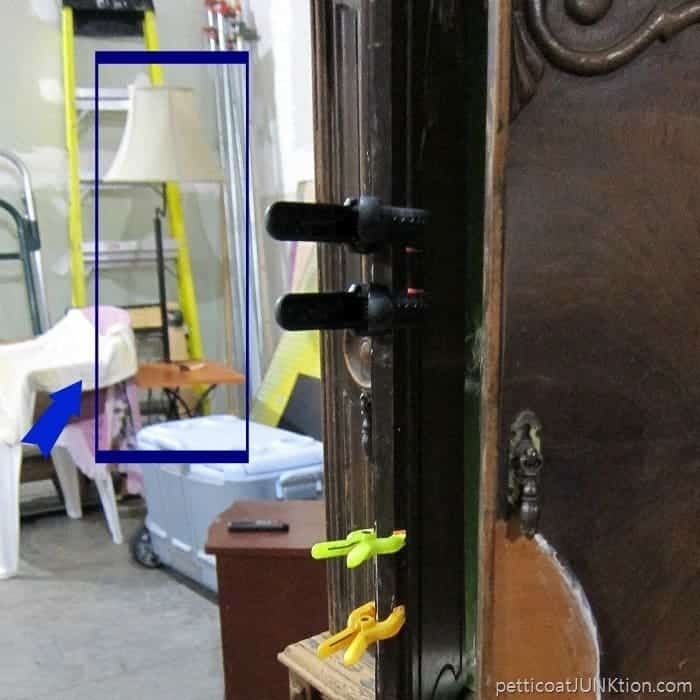 The table started out as an inexpensive lamp/side table. In this photo you can see the lamp in the background. I went through a bunch of photos to find this one. The JTS bought the table at an estate auction. I think he paid $5 for it.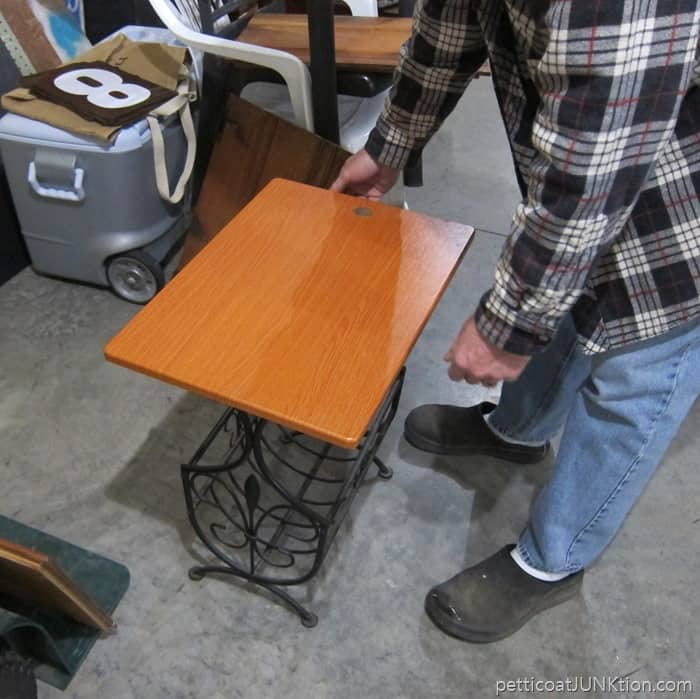 It wasn't calling my name….too new and too ……something. I asked the JTS to remove the lamp part and the plain, no character, table top and replace it with a cabinet door from my stash of reclaimed things.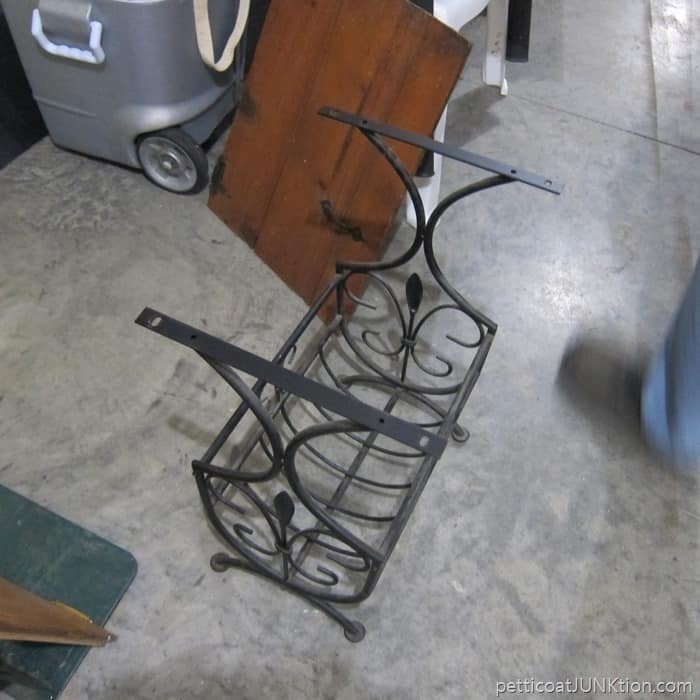 It was a pretty simple project.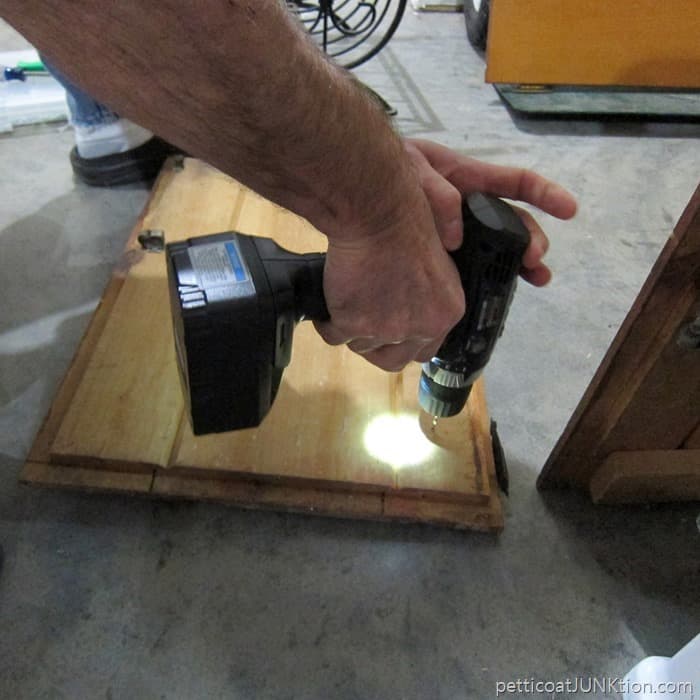 He measured and marked the places on the doors for the screws then drilled the starter holes.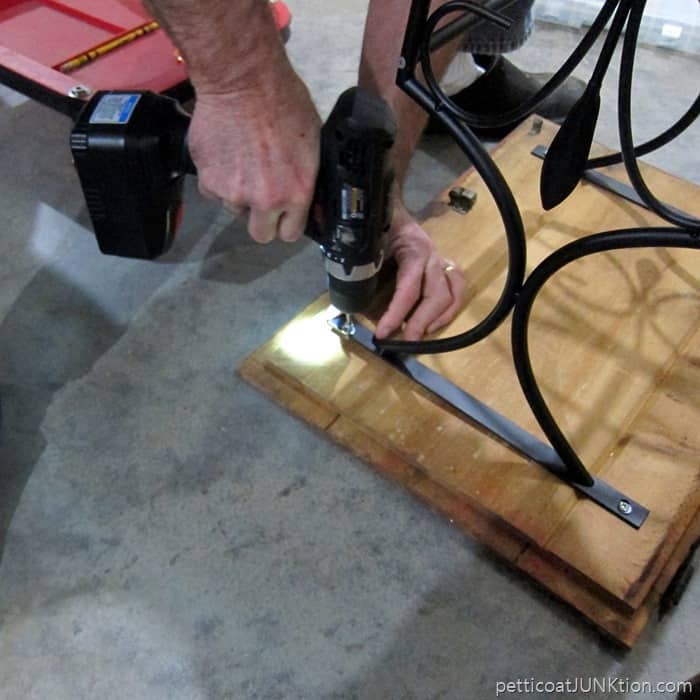 Then just attached the iron base to the door.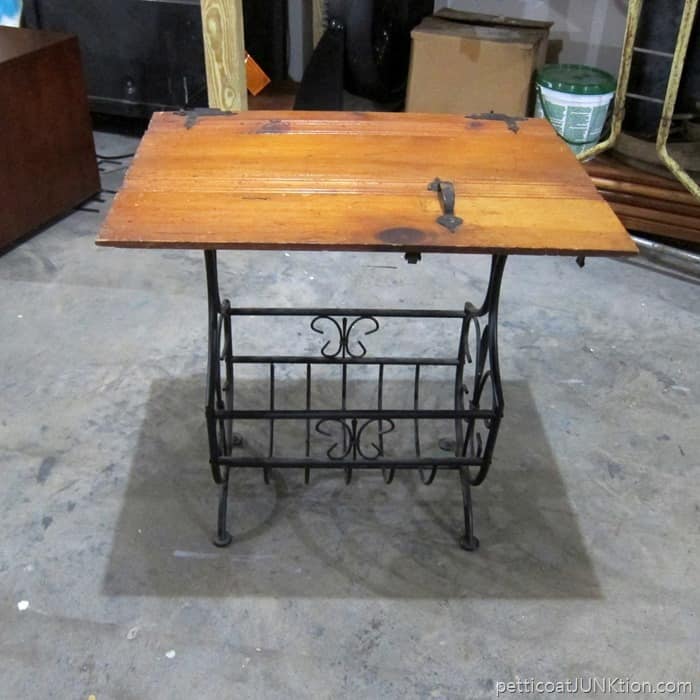 Ta-dah! I selected the door because the black metal hardware worked perfectly with the black table base. I know some people wouldn't care for the cabinet door table top. The door has some grooves cut in the wood and of course the door handle and the hinges, but that gives the table character. Also with this door there was less work to do. I'm kind-of lazy. I originally planned to paint the black iron base, the color to be determined after I found a "table top". Well, no painting with this top so it's a win-win.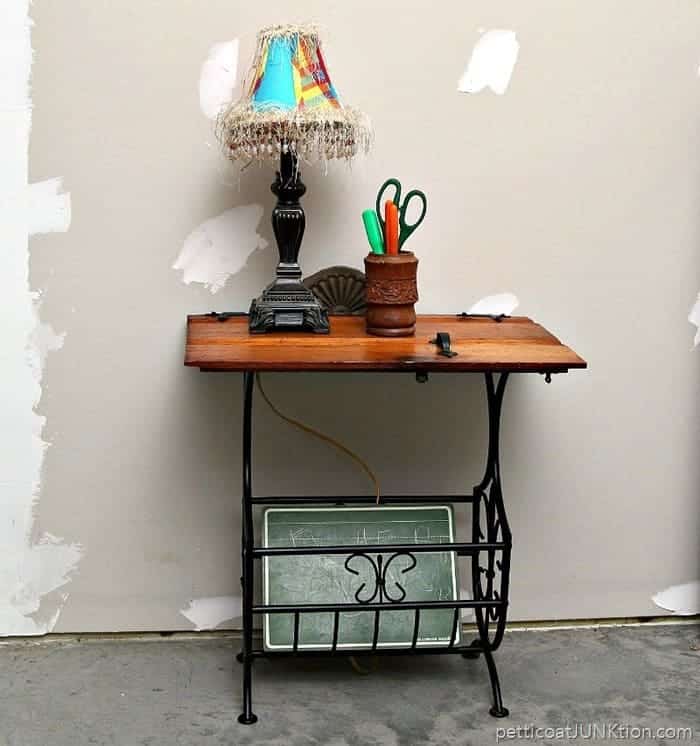 It would make a nice patio table. What do you guys think. Is it too over the top or what?
Have a great day!
Click here to have Petticoat Junktion updates delivered to your email for free!