This past weekend was the 400 Mile Yard Sale along hwy 68 that runs east and west through Kentucky.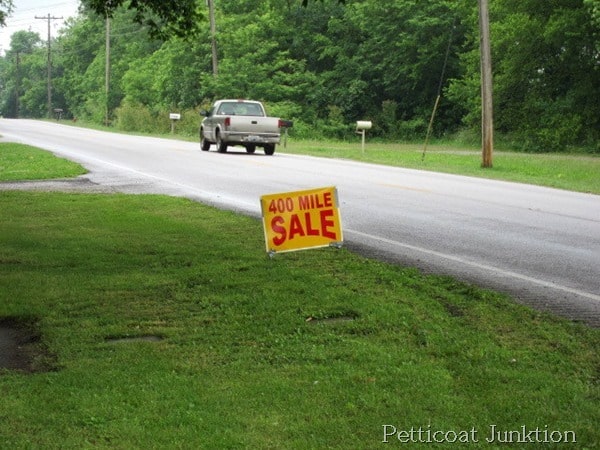 Me and hubby loaded up Thursday morning and headed out.
Thursday was the first day and there didn't see to be as many vendors along the roadway as there usually is.
Maybe because it was the first day or maybe because it was raining!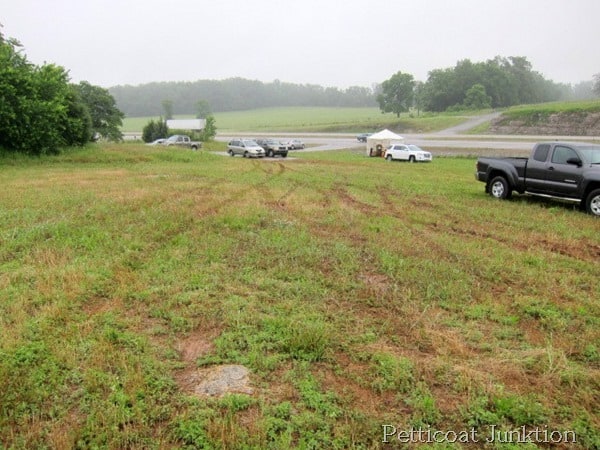 This was our first stop just east of Hopkinsville, Ky. Usually this hill has 6-8 vendors but there were only 2 on Thursday.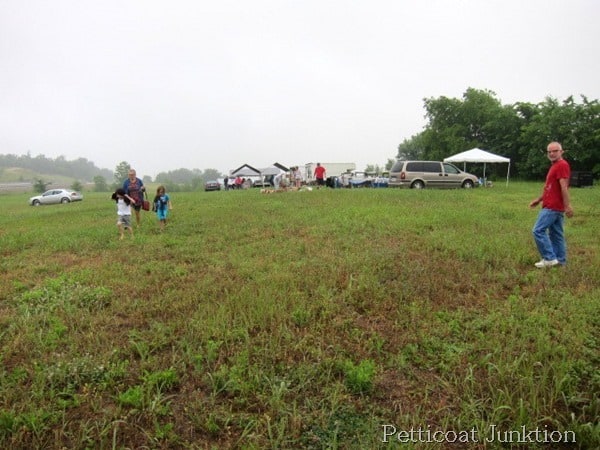 Could be the weather!!!!
We usually park on the hill where the vendors are set up but it was too muddy.
I'm lagging behind hubby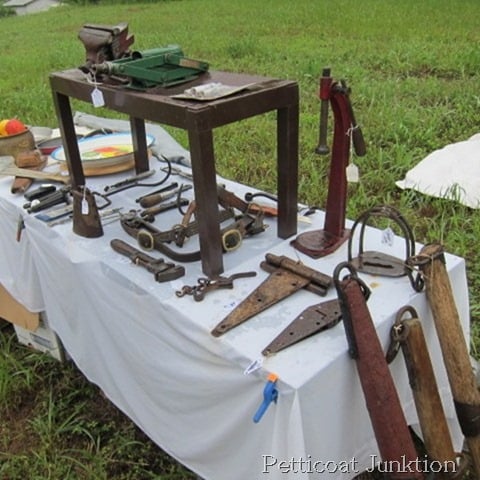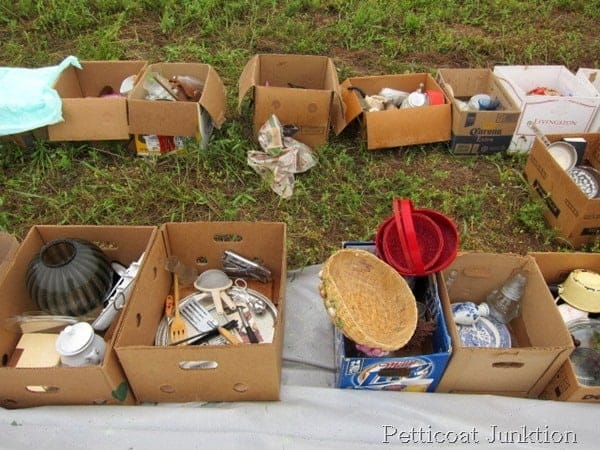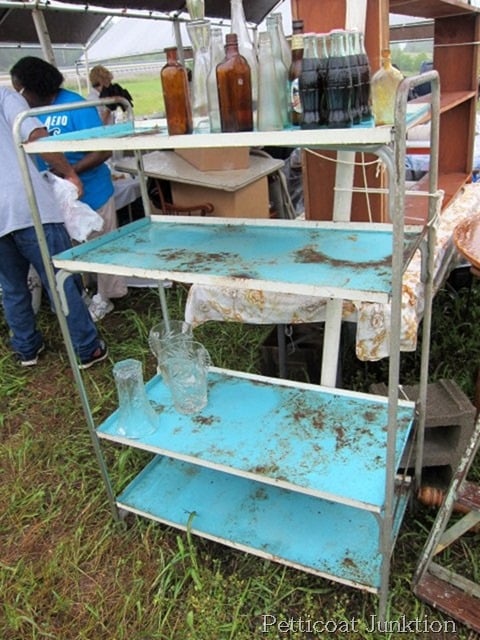 I liked this rusty white and turquoise table but didn't come home with it.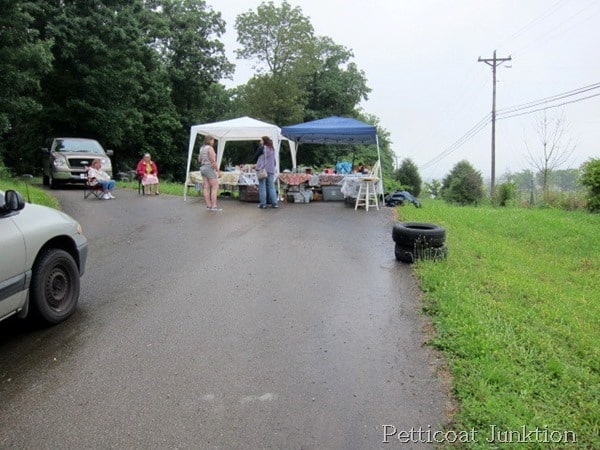 another stop along the way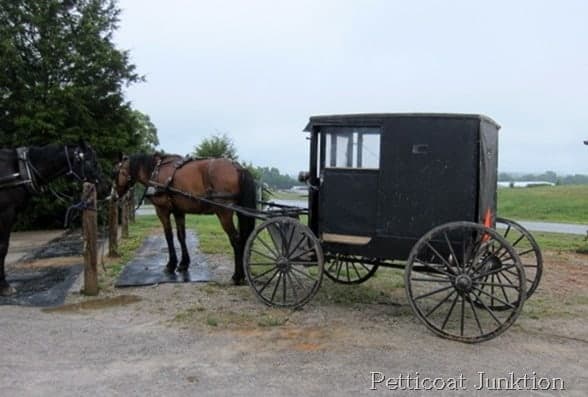 We did enjoy the trip and saw some great scenery along the way.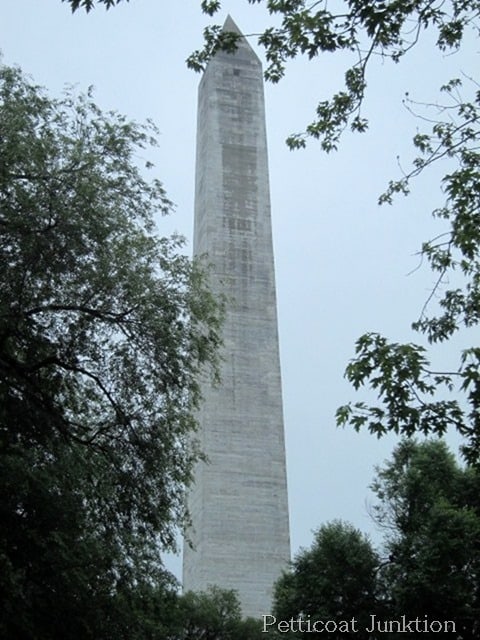 Jefferson Davis Monument in Fairview, Ky.
Yep, it's in Kentucky…..not D.C.
An awesome view along hwy. 68.
lots of farms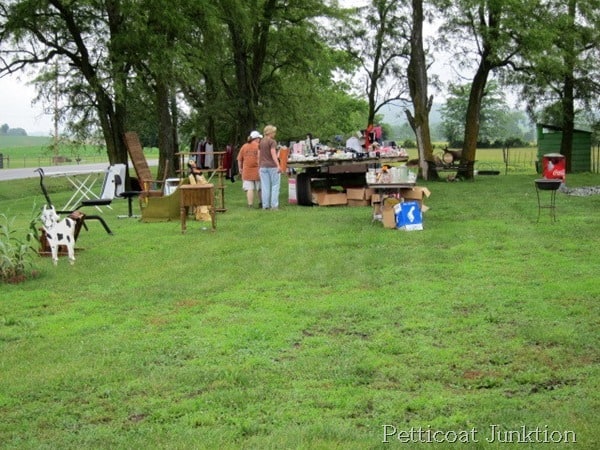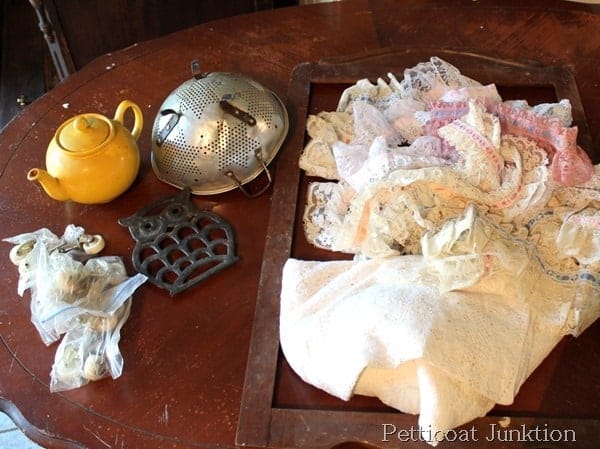 I'm sad to say this is all I came home with.  
I spent a grand total of $9.50.
Usually shopping this yearly 400 Mile Yard Sale, I will have the bed of the truck loaded and tied down and the back seat full of my junk treasures.
We traveled from Hopkinsville, Ky to Russellville, Ky and headed home.
I thought about making the trip again on Friday….but no….didn't want to be disappointed….plus it was still raining.
Have any of you been on the 400 Mile Sale or on the yearly sale  that runs from Alabama to the north in August (can't remember what it's called)?  I'm thinking of hitting that one this year. Woohoo!!
Please leave a comment below….good….bad…indifferent….I read them all.
And stop by tomorrow for the stencil tutorial on the Stenciled Turquoise Wardrobe!
Keep up with me by reader below or sign up for email updates on the sidebar.
Thanks for stopping by and have a great week!
Kathy