If you are in my neck of the woods in June you have to go to the 400 mile yard sale.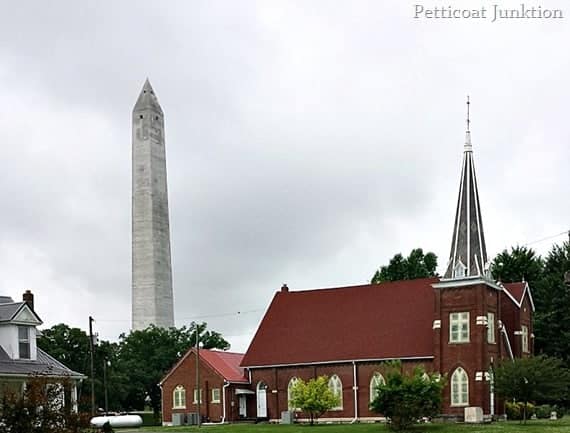 And so is the Jefferson Davis Monument.
The  400 mile yard sale is along HWY 68/80 and runs all the way across Kentucky.
I did a little shopping on the first day which was last Thursday.
There were some heavy duty storms in Kentucky on Wednesday night and I didn't find many vendors set up.
The hubby and I went Friday to a different area along the route and again there weren't as many vendors as there were in past years.
At least that's the way it seemed to me.
I did pick up several small items that I'm quite happy with.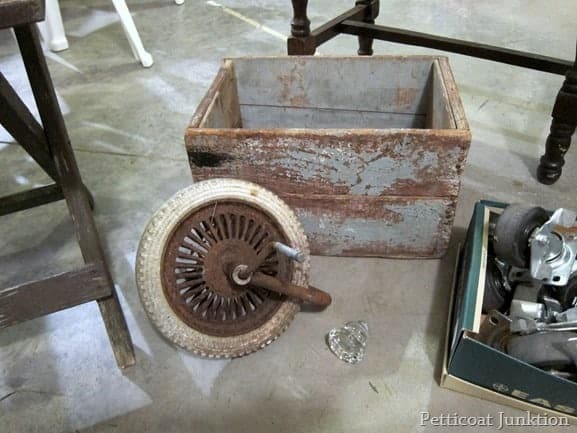 I fell in love with this box, and rusty wheel, and glass door knob.
I got all three for $5…woohoo!
Petticoat Junktion is a participant in the Amazon Services LLC Associates Program. As an Amazon Associate I earn from qualifying purchases.
The chippy paint on the box is a pretty pale aqua.
It doesn't show very well in this photo.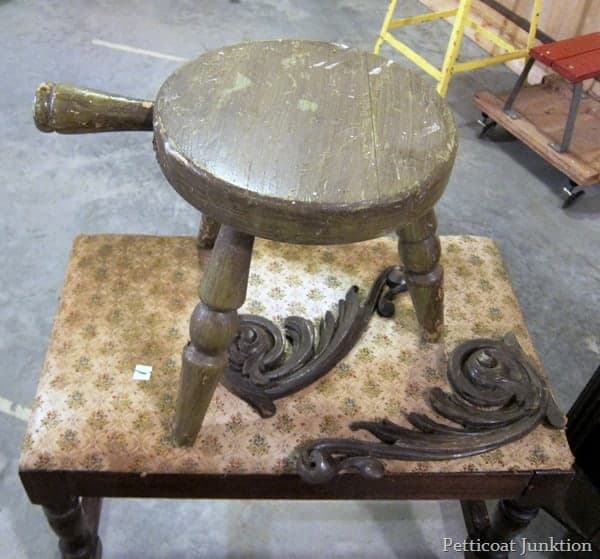 The chippy milking stool was $4.
I got the history on the two beautiful wood appliques.
The were removed from an antique piano.
Aren't they beautiful?
2$ for the pair!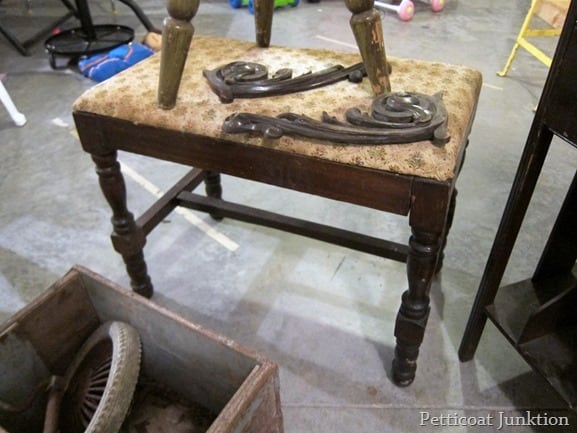 A better view of the  $5 stool they were sitting on.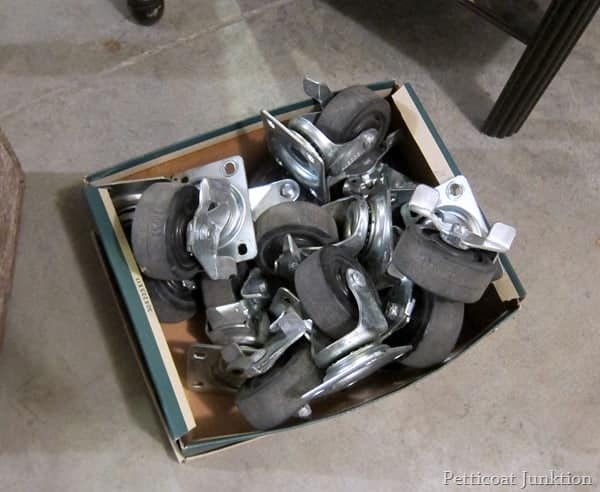 These certainly aren't vintage or antiques but I use castors occasionally and these were too good a deal to pass up.
I only paid $12 for the box of 20.
Do you know how much these things cost new!!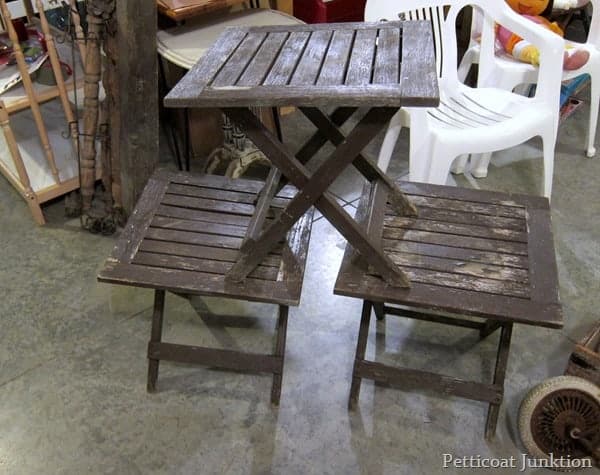 The table trio is definitely rickety.
One is in great shape except for the finish, one needs a little work, and one will probably become a sign!
But $5 for all three was a steal.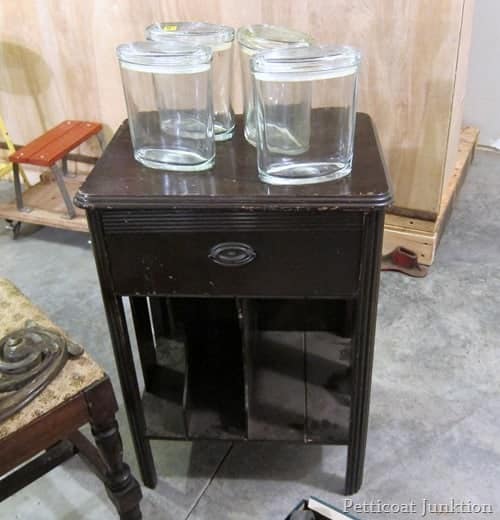 The table was $10 and the 4 glass heavy glass containers…with lids…were $2 for the lot.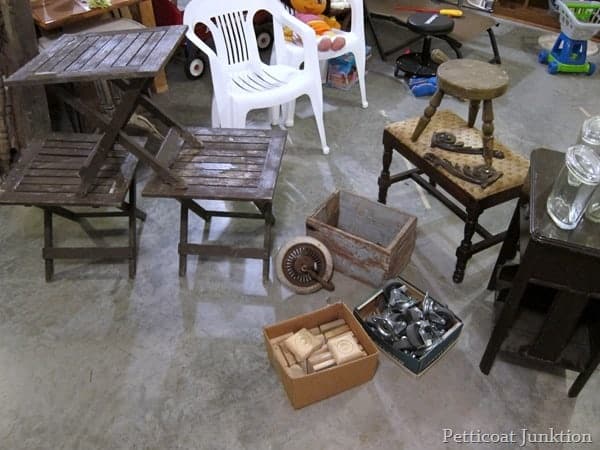 That's it folks.
Pretty good haul if I do say so myself.