How about this beauty to start your Monday morning…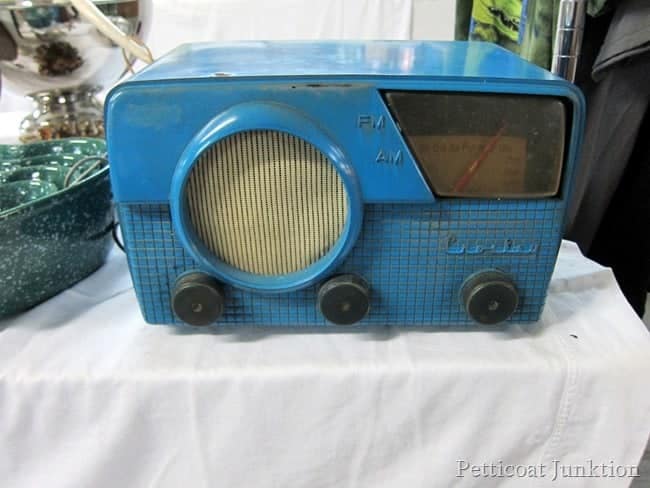 Blue Vintage Radio
I spotted the radio yesterday at the Southern Kentucky Flea Market in Guthrie.
I love it. I wanted to bring it home but not for $40.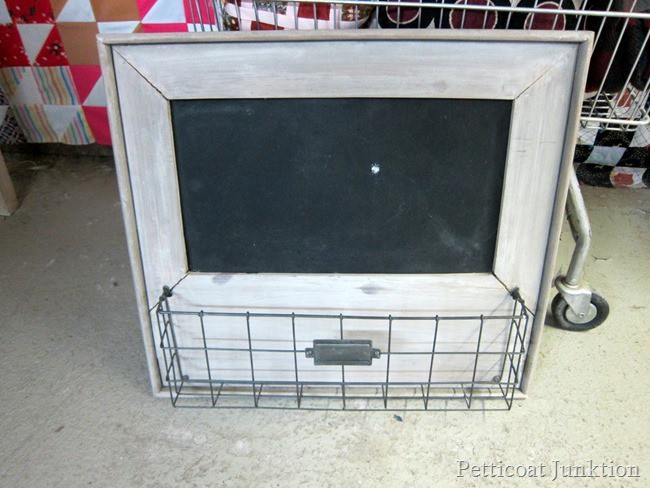 A diy idea.
Just have to gather the parts in my junkin' travels.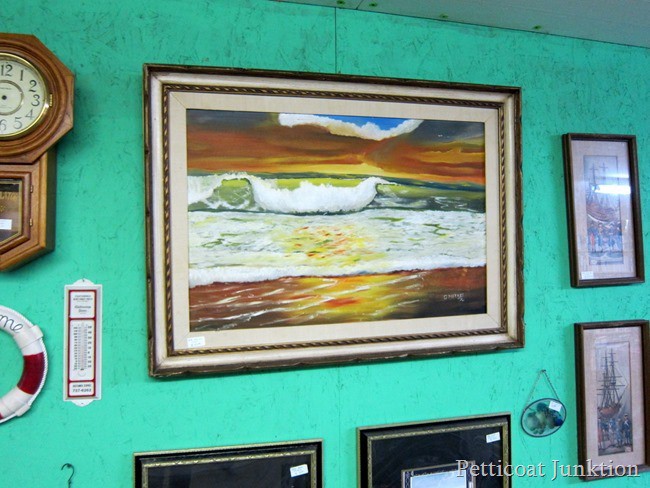 I bought the large framed print.
Not because I like it as is.
I have plans for it…..will share later.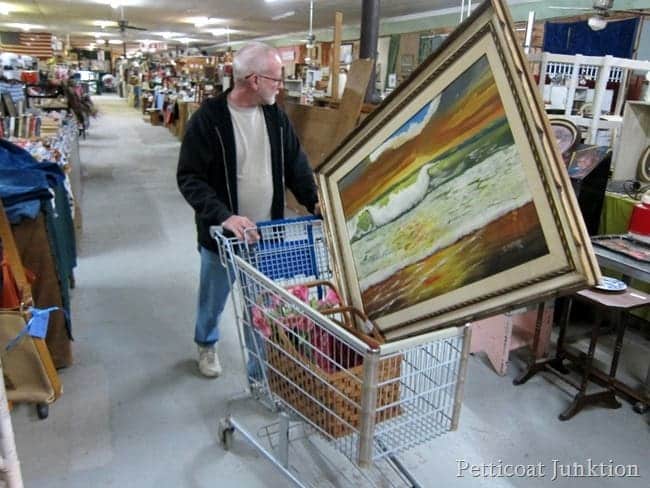 The JTS is so sweet. He wheeled that great big print around the flea market for me.
He helps me soooo much.
Since College is kicking my b__t this semester he is doing most of the cooking, cleaning, and grocery shopping at the Owen House.
I know you guys are jealous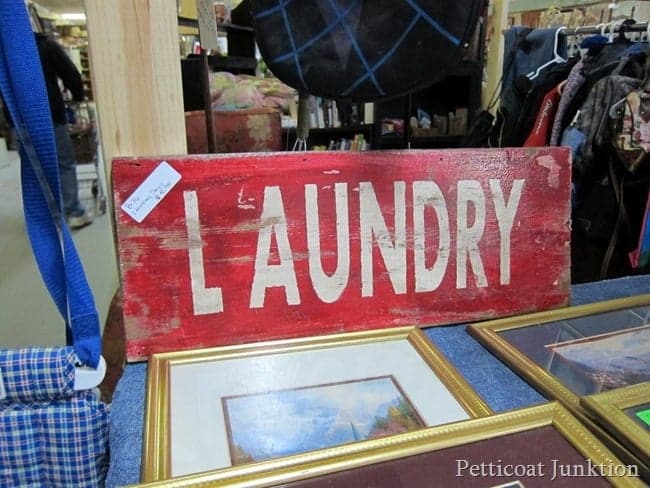 I didn't buy the laundry sign because it's something I can make.
But I sure do like the red color.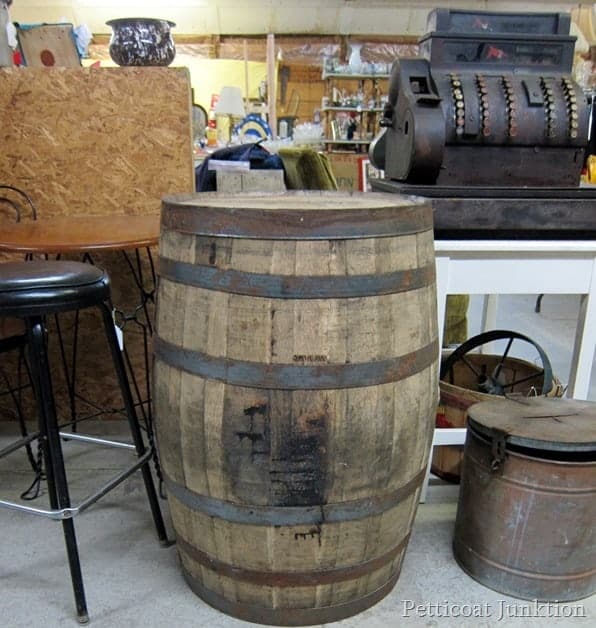 The whiskey barrel was $185.
I always run into people wanting the barrels but they are so pricey.
That's it for the shopping trip.
Did you enjoy it?
What did you like best?
I finished my project for the second Thrift Store Décor Makeover Challenge.
I used 20 paint brushes and 7 paint colors in the project.
That's all the hint you get.
The first month of the series was a big hit…..glad you guys liked it.
Be sure and be here Wednesday for the second installment.
And of course I'll be here tomorrow too!
Have a great day,
Kathy
Follow Petticoat Junktion on Facebook, Instagram, and Pinterest by clicking any of those pink links.Thanks!