Sevierville Flea Markets / Antique Shops
The JTS and I went on a weekend getaway. Just the two of us. We had a relaxing stress free few days. We also did a little shopping while we were out of town. Checking out new flea markets and antique shops. I spent a whole $20 on stuff.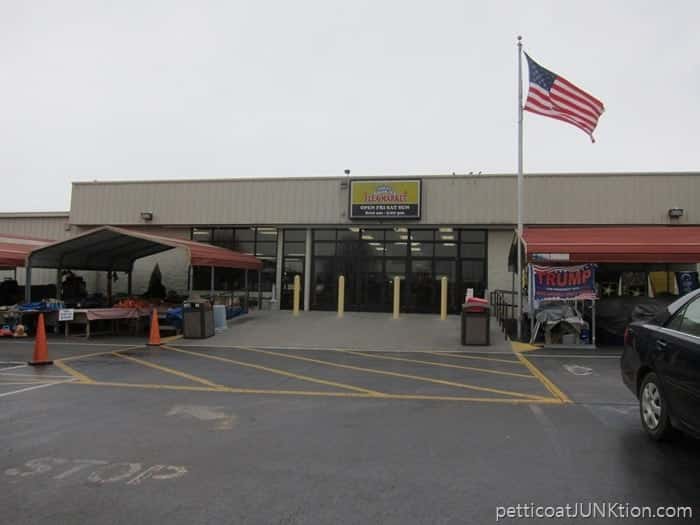 The first place we went was to the Great Smokies Flea Market in Sevierville, Tennessee. I have to say it was a big disappointment. The flea market is right off of Interstate 40 in Tennessee and I've noticed the flea market on several occasions while traveling the interstate. I just never took the time to stop or either it wasn't open.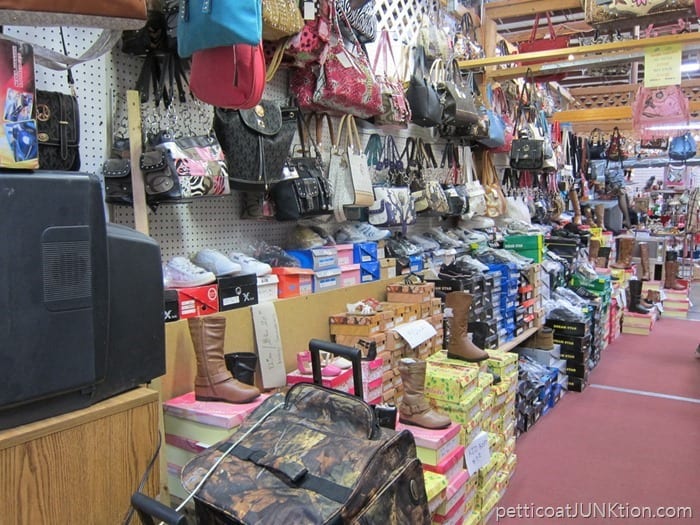 The flea market was filled with new stuff. Everything from knock off purses, to knives, to jewelry cleaner on every aisle. To be fair the weather was cold and very few of the outdoor booths were open. Maybe that's where the good stuff is. Anyway, less than 20 minutes shopping and we were out of there.
Next stop was Action Antiques. The JTS keeping his head down. It was just a bit rainy.
Now, this looks more like it.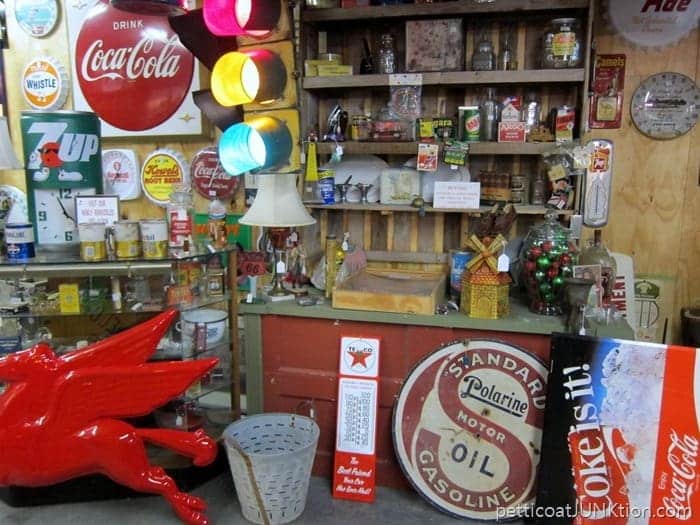 The inside of Action Antiques was filled with vintage and antique goodies.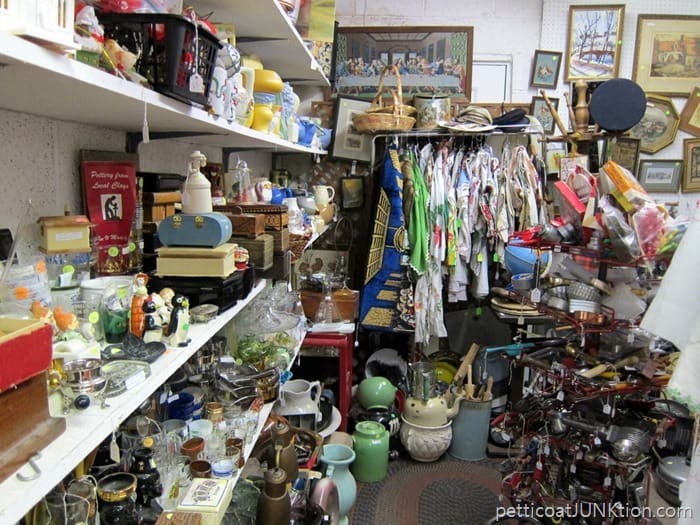 We visited a number of shops in Sevierville and I've never seen as much vintage and antique glassware in my life as I did on that one day.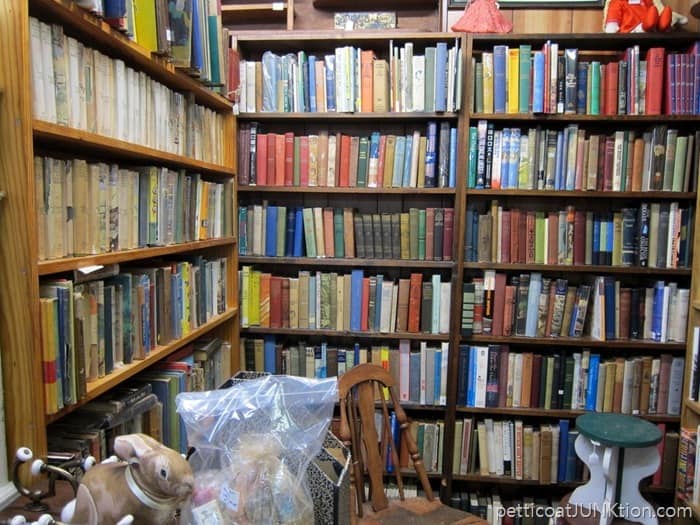 My favorite is the Vaseline Glass and I failed to get one photo of the glass.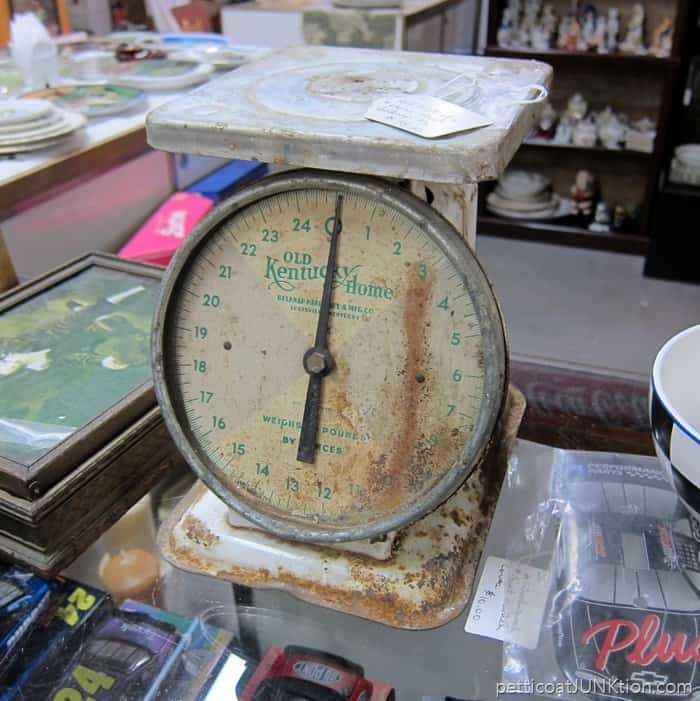 I ran across the vintage kitchen scale but at $38 it was over my budget.
I did buy this little framed print for $1. I'm a tight wad.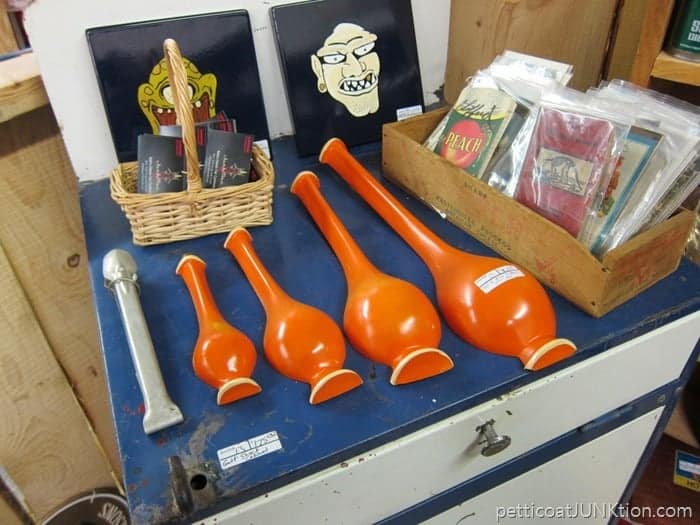 Have you guys ever seen the orange vase/bottle? wall décor. It looks really familiar to me. I think it's from the 60's. I almost bought the four pieces for $12. You know orange is one of my fav colors.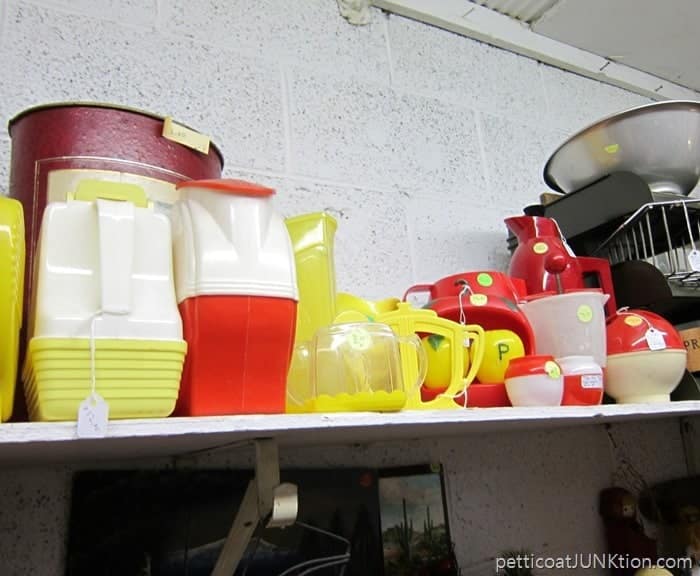 The bold yellows and reds caught my eye too.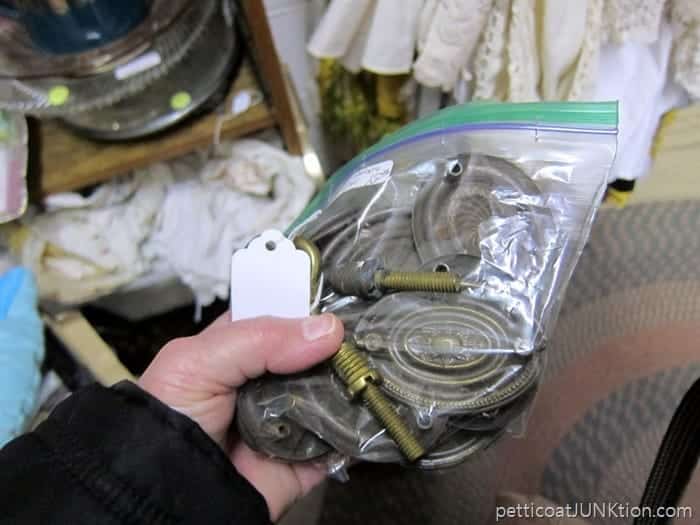 I bought a bag of 10 hardware pulls and a couple of other small hardware pieces for $17.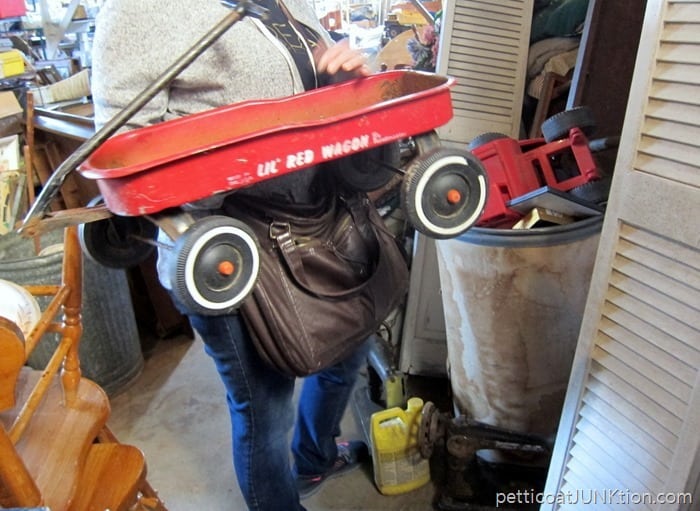 Now before I left town last week my friend Beth came up and we did a little shopping. This is Beth at my favorite junk shop. She spotted the little red wagon before I did.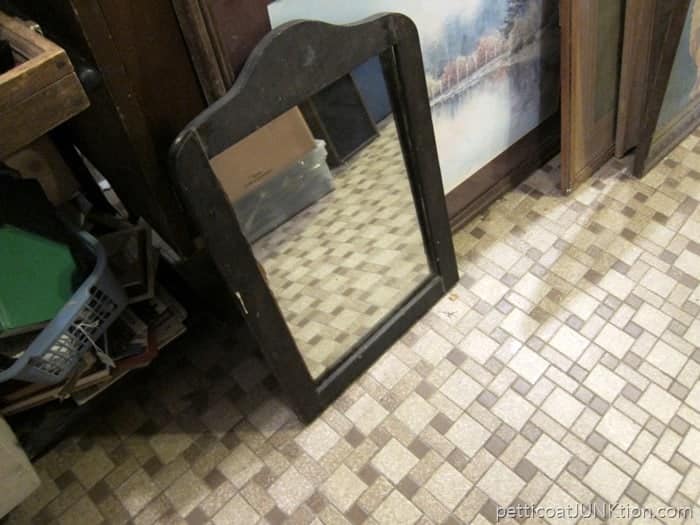 I grabbed the mirror for $5.
I also bought a small tray, the metal address sign and the bottles. I'm not sure what I'll do with the address sign. It was rusty….what can I say.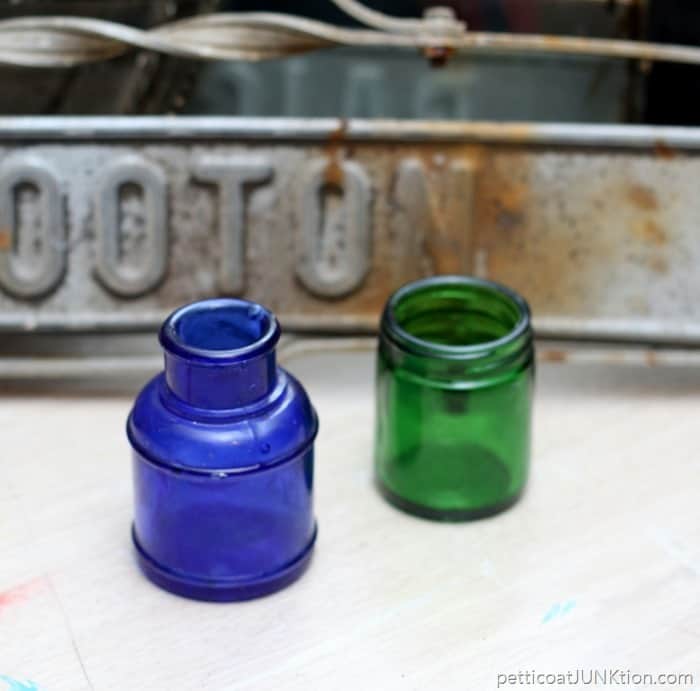 The beautiful green and blue jars were hard to pass up too.
Hope you enjoyed the shopping trip. Have you ever been to the Sevierville, Pigeon Forge, Gatlinburg area?