I went crazy at The Blue Building Antiques. It's a treasure trove of vintage stuff, antiques, rusty metal, reclaimed doors, and everything I love. It's the kind of place where there are areas you have to dig to find stuff. My kind of place.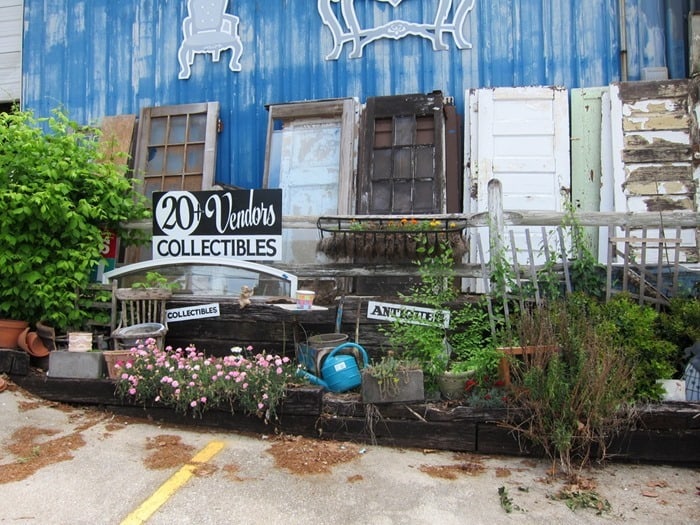 There are two levels and the "garage/bring stuff in area" is full of treasures that haven't found their place in the shop yet.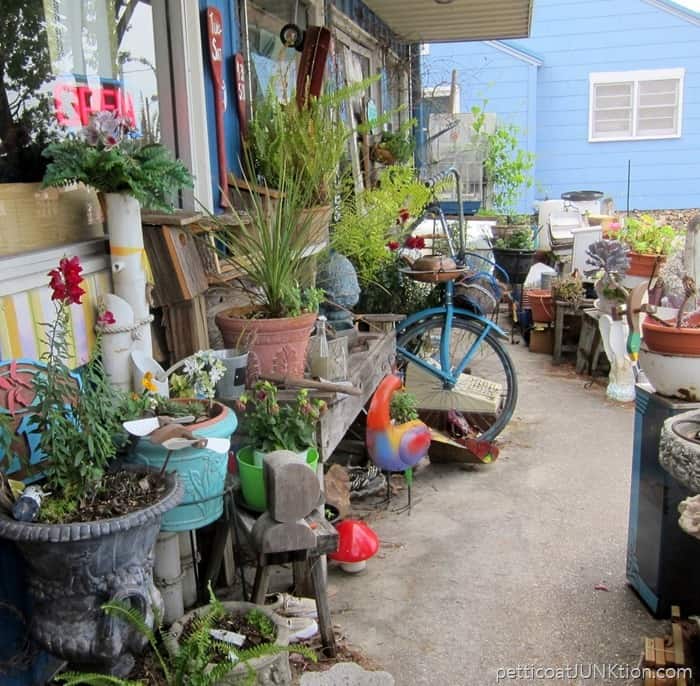 I could spend all day on the front porch!

MY LATEST VIDEOS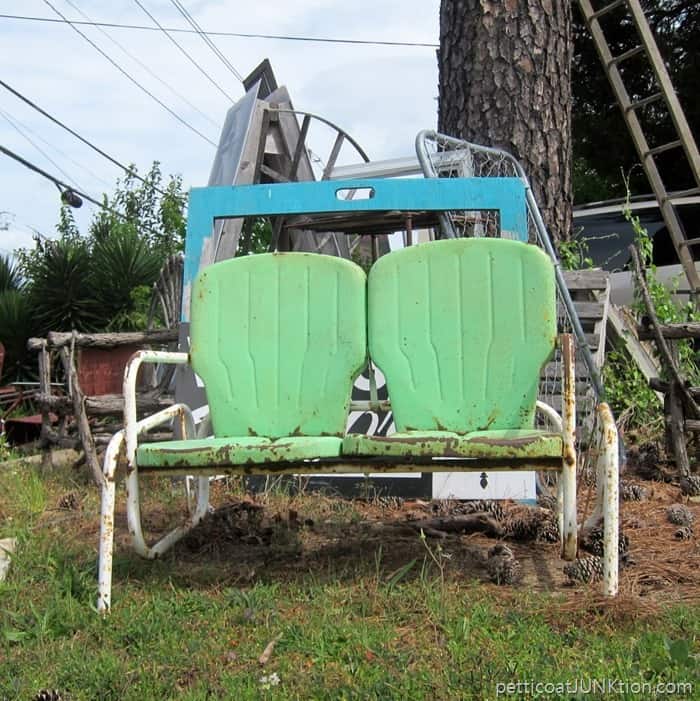 The vintage green glider is just rusty enough.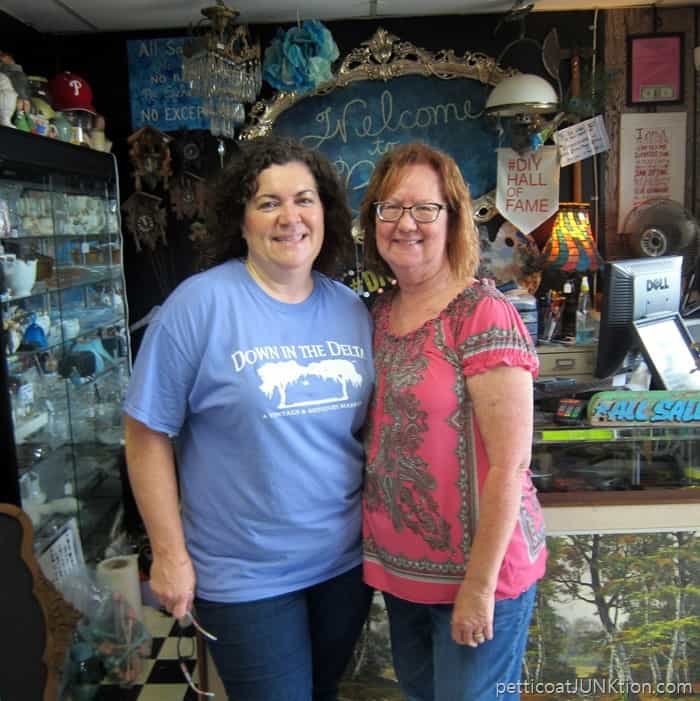 The shop is owned by my friend Suzanne who I met through this blogging journey of mine. Her shop is in Alabaster, Alabama just off the interstate. I made a stop there earlier this year when traveling home from Florida. Fist time in the shop and I loved every minute of it.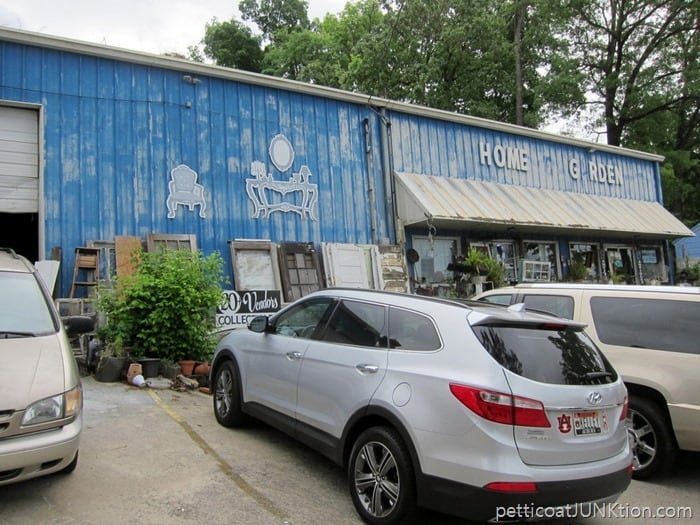 Suzanne is such a sweetheart. I would have loved to spend the day, taking my time to look through everything, but an hour or so is all the time I had.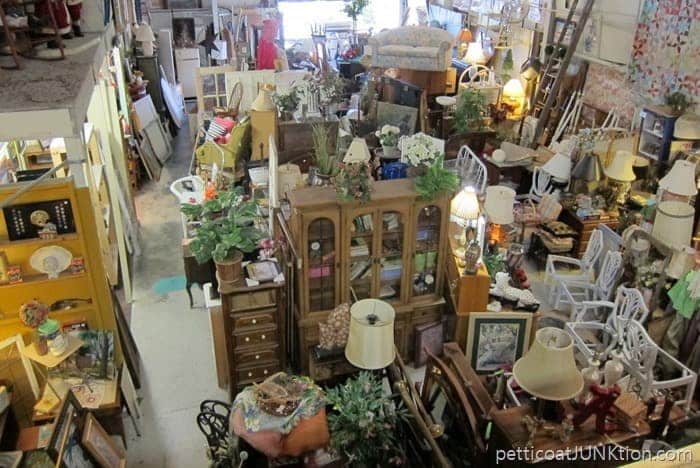 Looking down into the garage area from upstairs.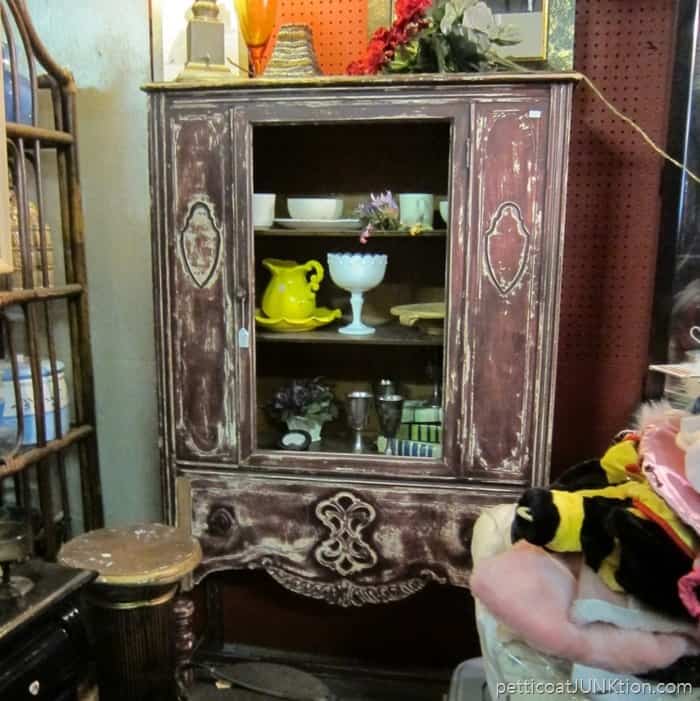 The paint job on the china is perfection. I know the look isn't for a lot of you but it has Kathy written all over it.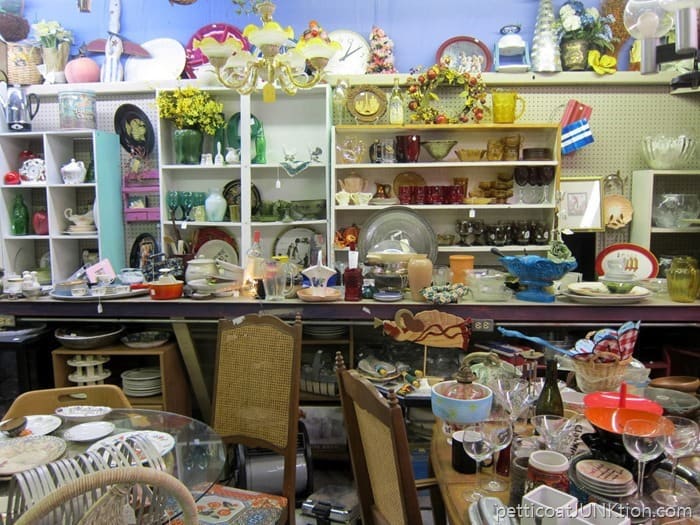 I need to get on the phone with Suzanne and see if she has any vintage pink Pyrex. My nephew is getting married in a couple of weeks and his lovely bride to be collects pink pyrex.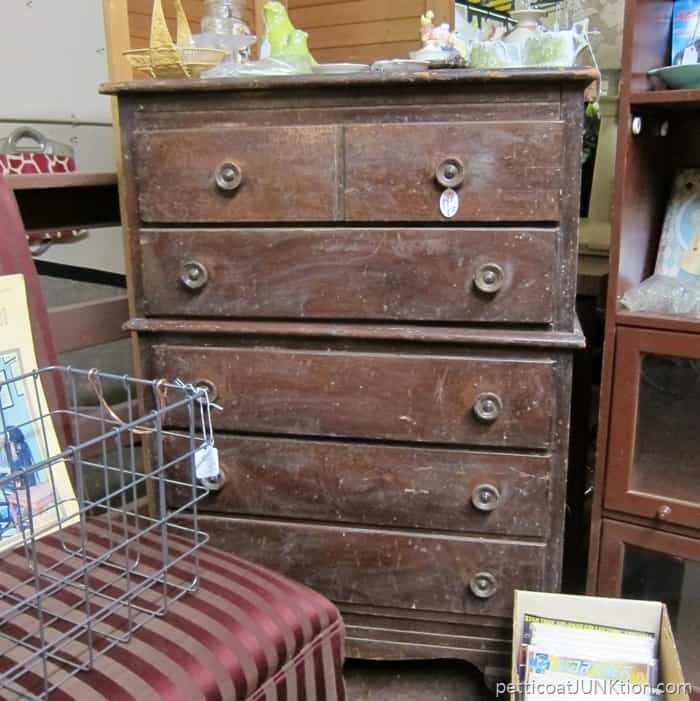 Wish I could have brought this one home with me.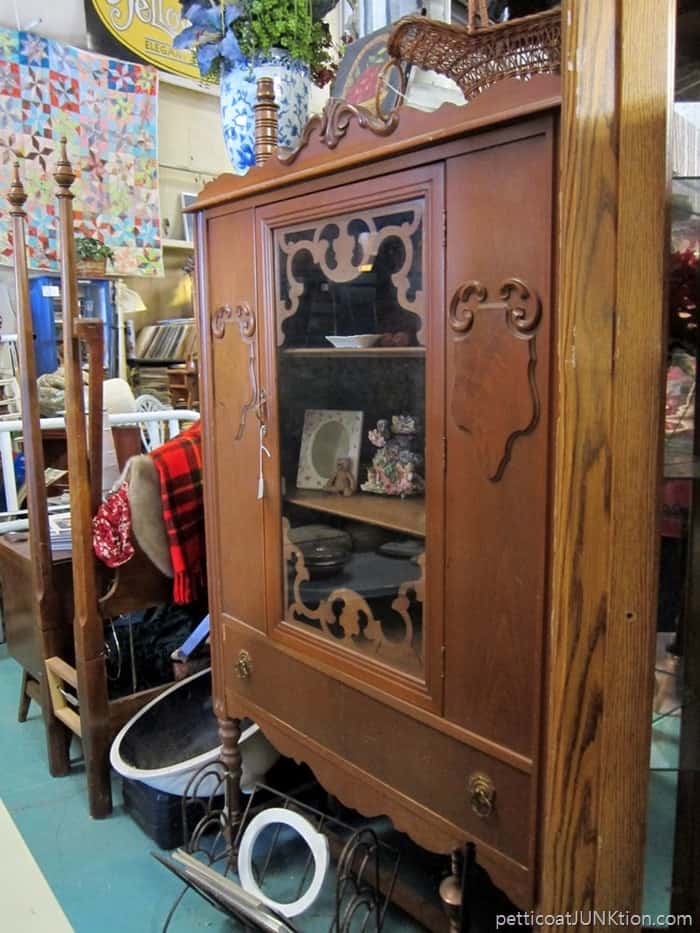 When we lived in Florida the JTS and I had a china cabinet similar to this one.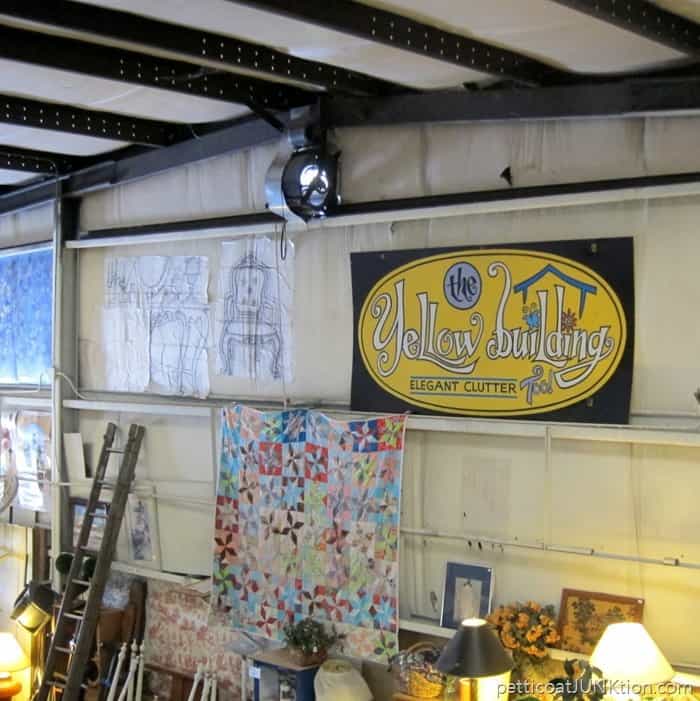 The yellow building sign caught my eye. I love yellow and anything metal.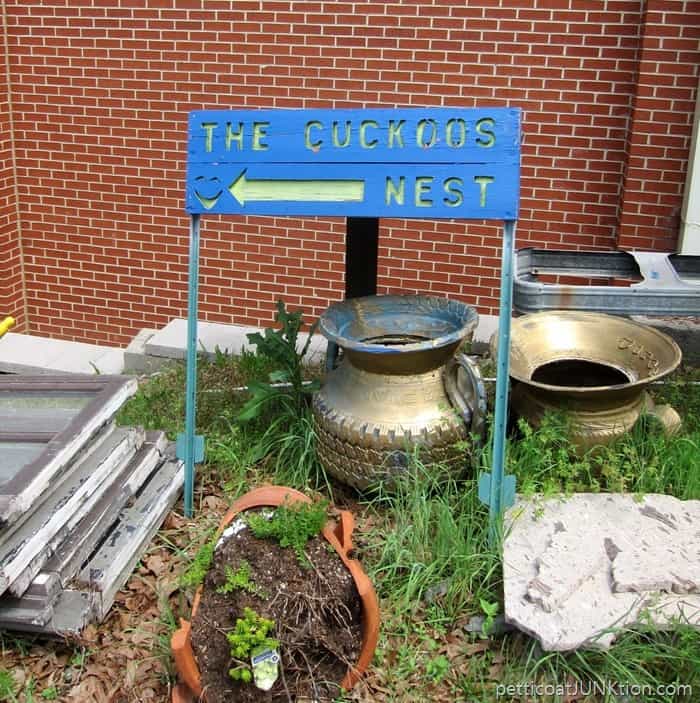 Well, there's my sign. I need it. We could point it toward the workshop.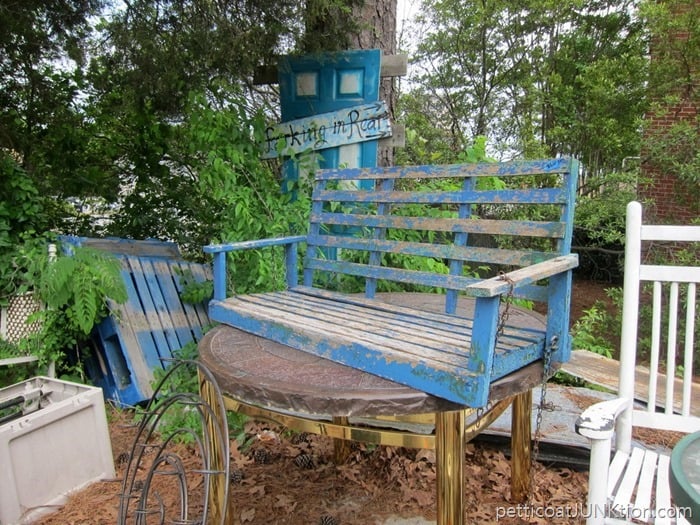 One last look at the shop. I found all these photos in a post I started 3 or 4 months ago. The photos were all labeled, just waiting on me to get my act together. Hope you enjoyed the tour of the Blue Building. If you live anywhere near Alabaster or travel Interstate 65 through Alabama I recommend you stop in. Suzanne would love to see you.
Here is the address for those of you who have asked. The Blue Building Antiques and Consignment, 210 1st St N., Alabaster, Alabama
Tomorrow I have a fun Fall project. See you then. Have a great day.