Sometimes when I'm thrift store shopping I hit it big and sometimes it's a bust.
I shopped a total of 4 thrift stores on Monday of this week and I found a few things.
I have to say that most of the time the thrift stores are a bust for me.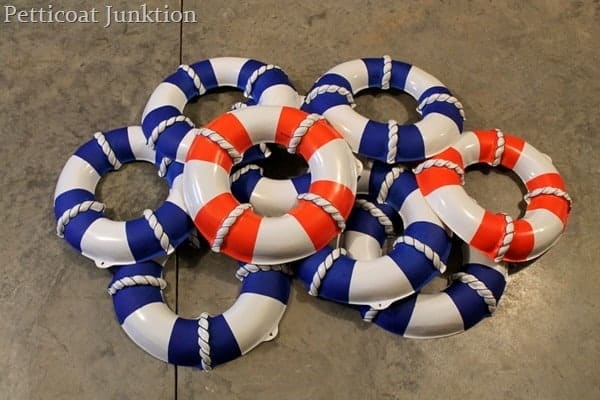 plastic nautical décor
I'm thinking of redecorating one of our bedrooms in a nautical theme so at 25¢ each I couldn't pass these up.
It's hard to tell in the photo but they are about 18" in diameter.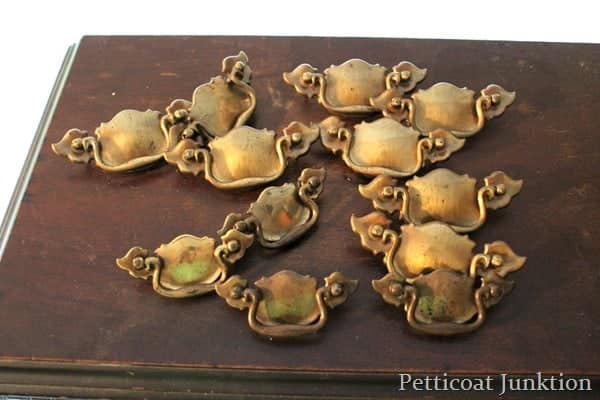 Wow….I found some hardware…..$2.98…..for the lot!
And this metal tray for $1.00.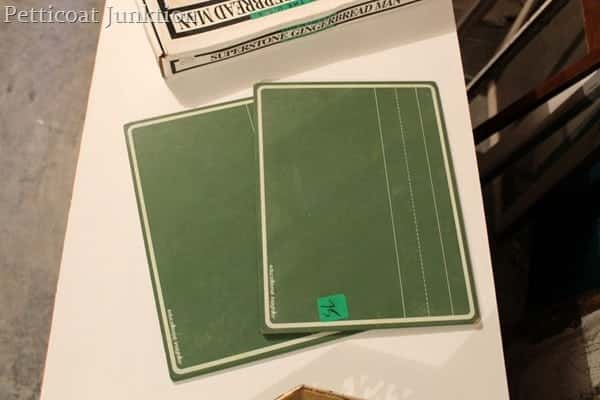 I think I can use these 75¢ chalkboards in a project.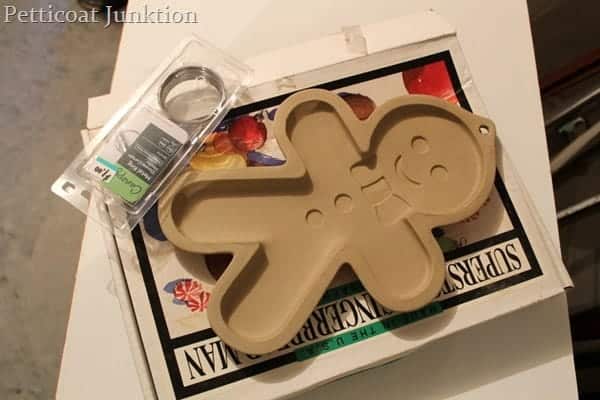 Gingerbread stoneware, brand new in the box for $1.00.
Plain metal shower curtain rings that could come in handy for something.
Do you do any thrift store shopping? Any luck?
You can leave a comment below.
If you don't have a blog….that's ok…you only have to leave your name (first name is ok) and your email address, then your comment.  Your email address will not be shown on my blog. It is to prevent spammers from leaving comments.
Thanks for stopping by and have a great weekend,
Kathy
get free updates from Petticoat Junktion….