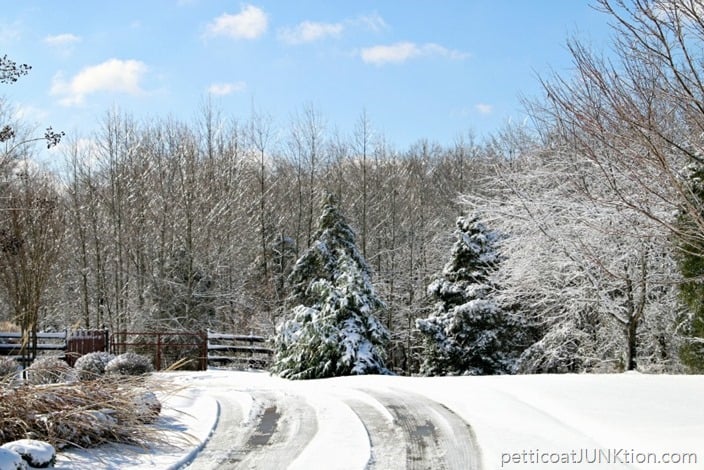 Snow Covered Trees
The Blizzard of January 2016
Hey! Happy Monday! Did everyone get snow? I know some of you didn't. I have readers far and wide and some of you guys live in tropical climates.
I strolled around the neighborhood on Saturday and took about 250 photos. Wait, don't run off. I wouldn't do that to you. I'm only sharing a few.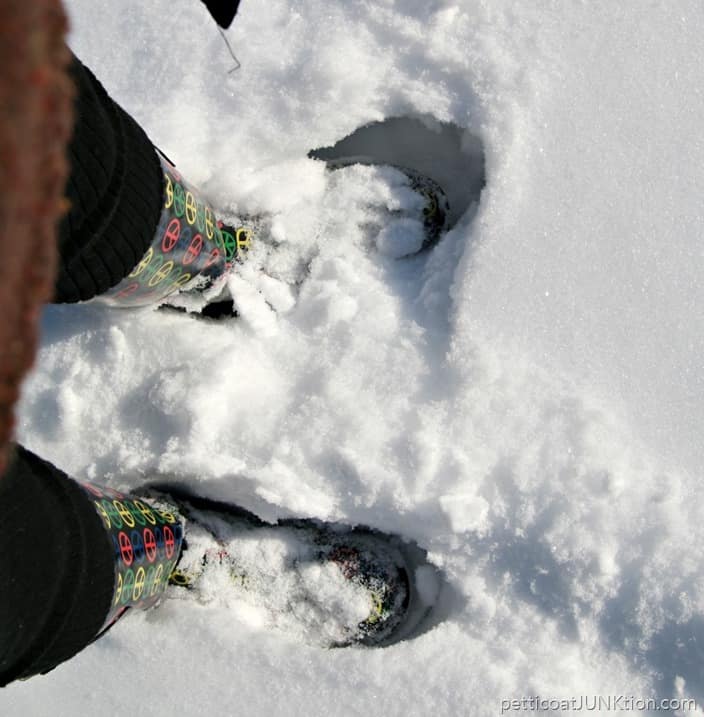 I think we got about 8 inches of the white stuff. You guys like my peace sign boots?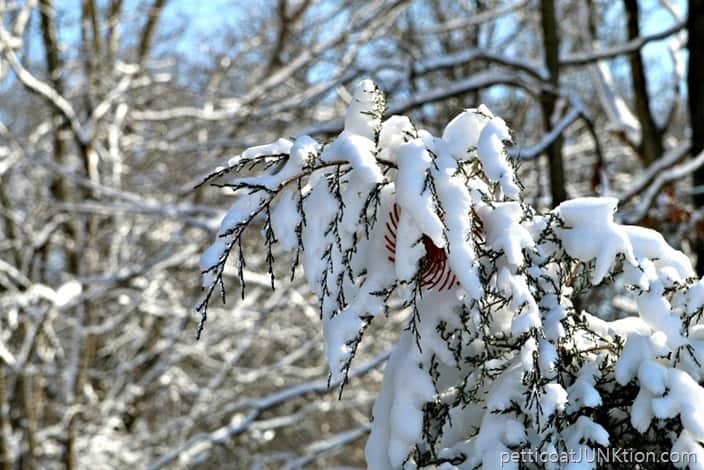 You might remember I took a digital photography class at the college a couple of semesters ago. I like to get out and take photos of things besides furniture and crafts. My photography is slowly getting better. Thanks heavens for editing software.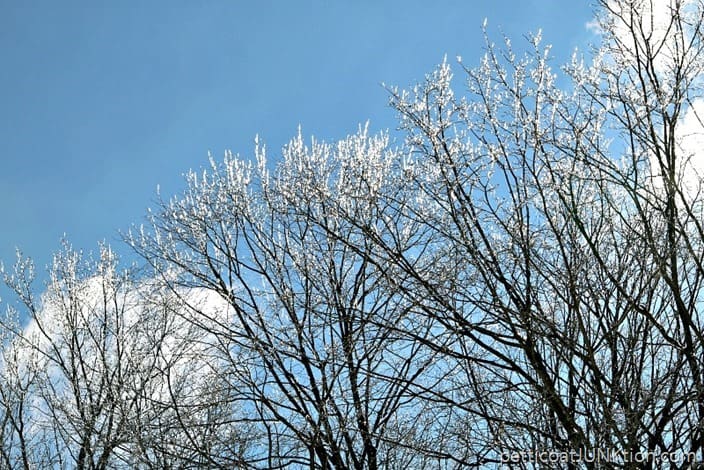 The ice covered tree limbs were glistening in the sunlight. I thought all of the ice would melt from the trees on Saturday but it was still there yesterday.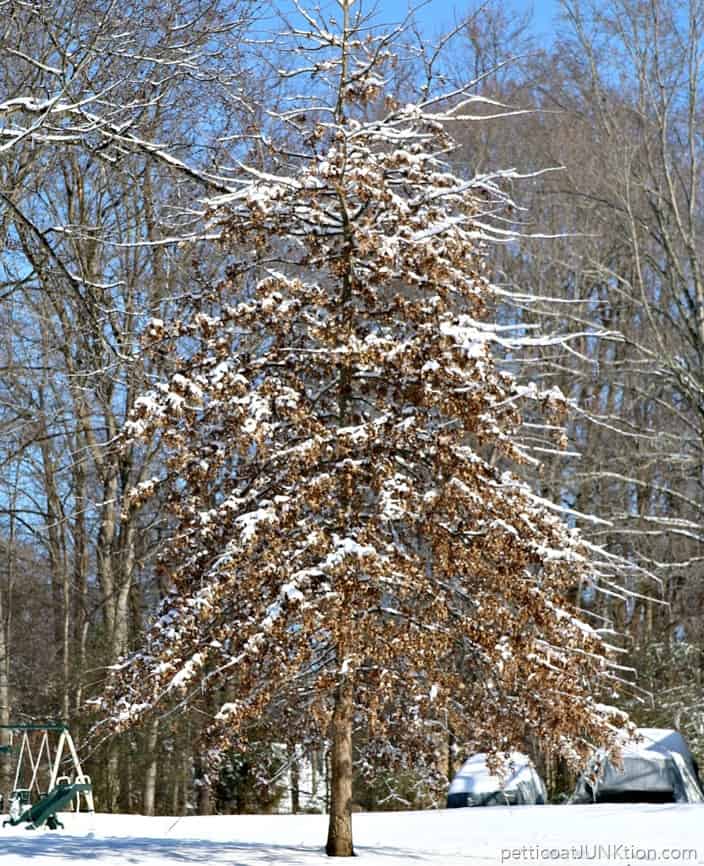 A look at one of my neighbor's trees. It's perfectly shaped!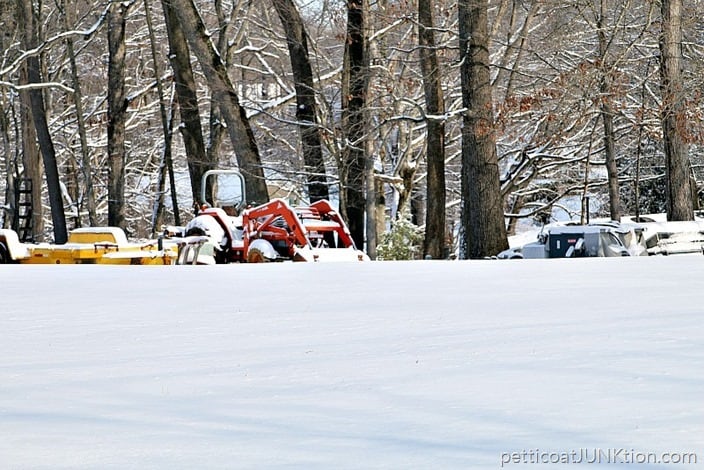 Our next door neighbor's construction equipment. I love how the bright colors pop against the snow. The houses in our neighborhood were built in the 1960's and the lots are pretty big. We aren't crowded in on each other.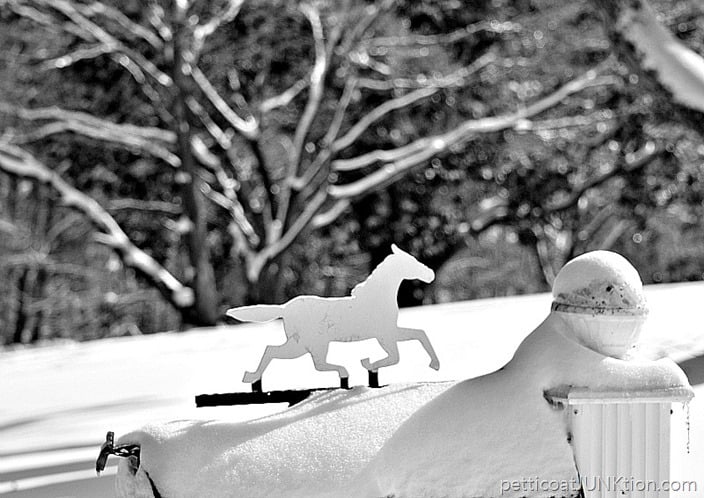 Horse topper for a mailbox? I like it.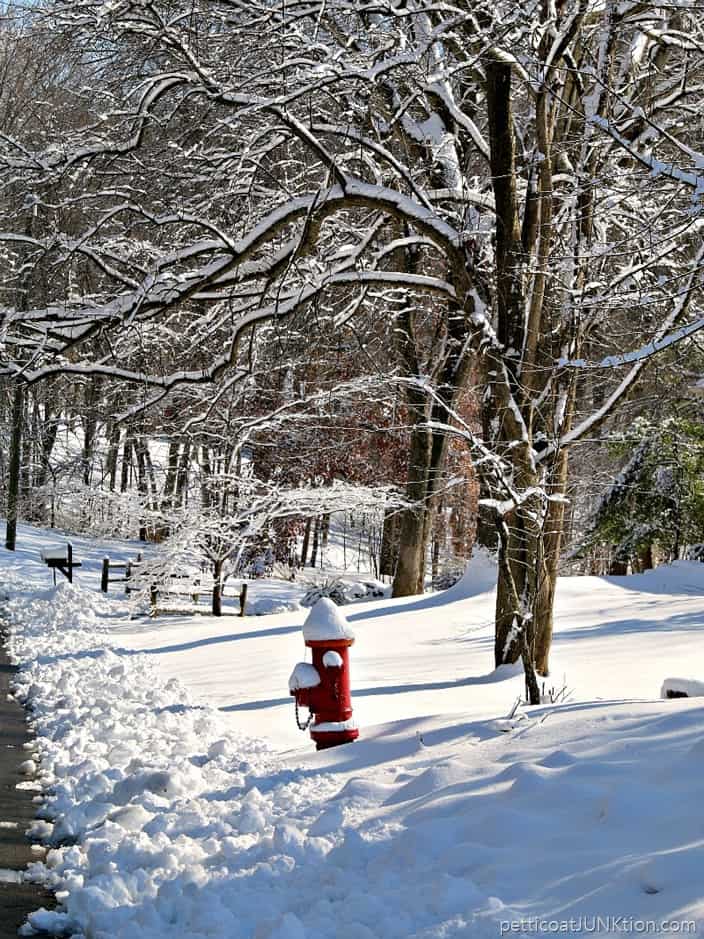 Another pop of color.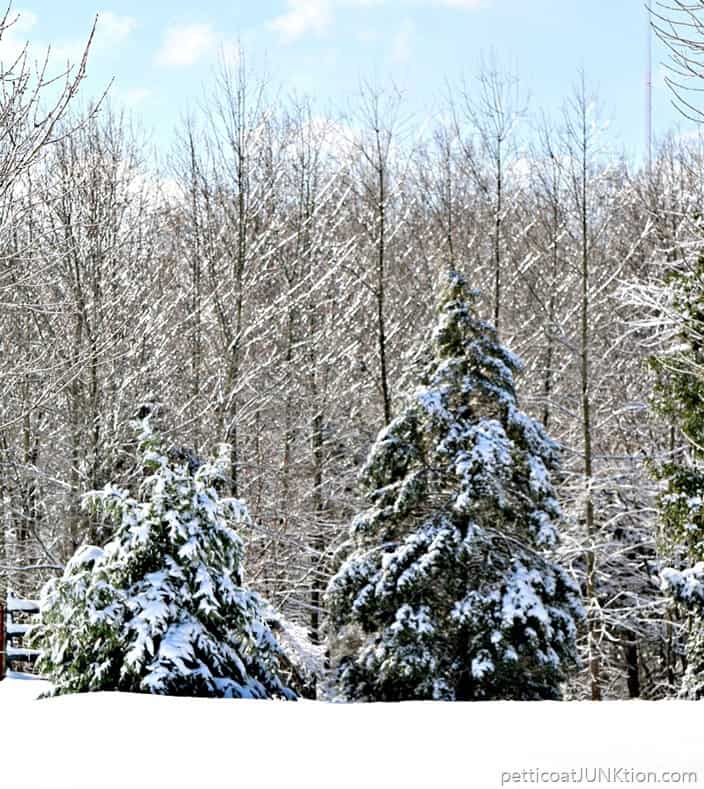 We had some ice but our electricity never went out. After being without electricity for a week one winter I've learned not to complain (too much) about the electricity bill.
Spring semester of college started last week but all my classes were cancelled because of the snow. I'm going in to class today. I only have two classes to take this semester and I get my degree. Woohoo!
Have a great day and let me know how the weather is where you are.
Click here to have Petticoat Junktion updates delivered to your email for free!