Martha Stewart's Silver Metallic Paint Project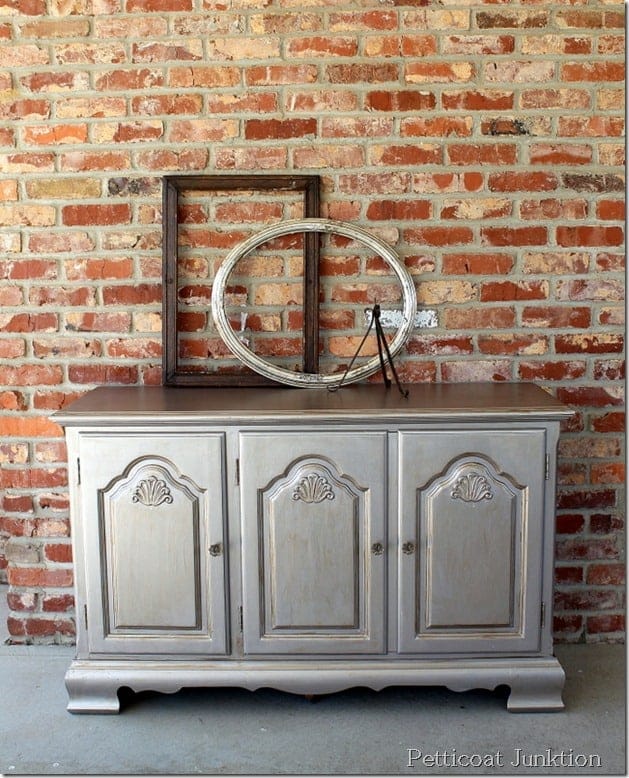 Silver Metallic Paint Project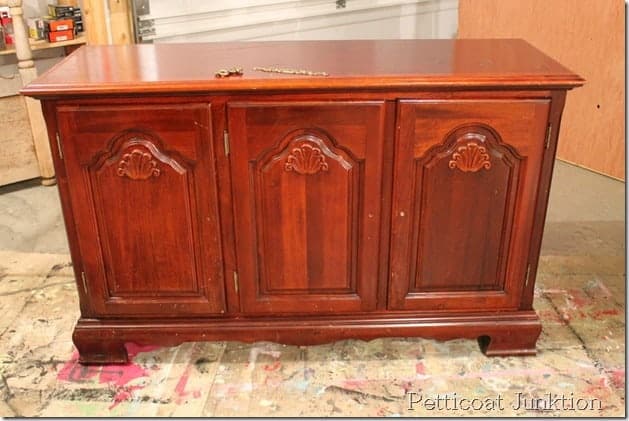 before
I picked this beauty up at the thrift store for $40.00 plus tax. She's in great condition but missing most of her hardware. Oh well, that's not a problem!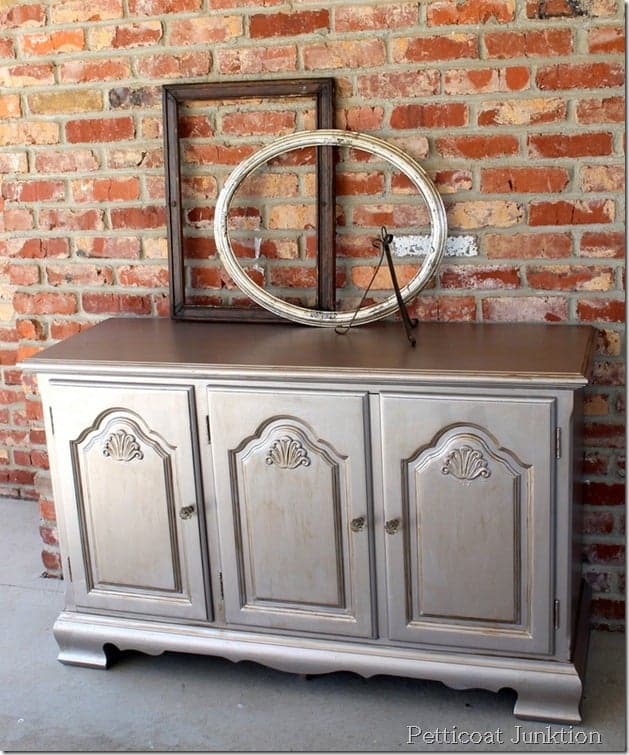 She's a real stunner now.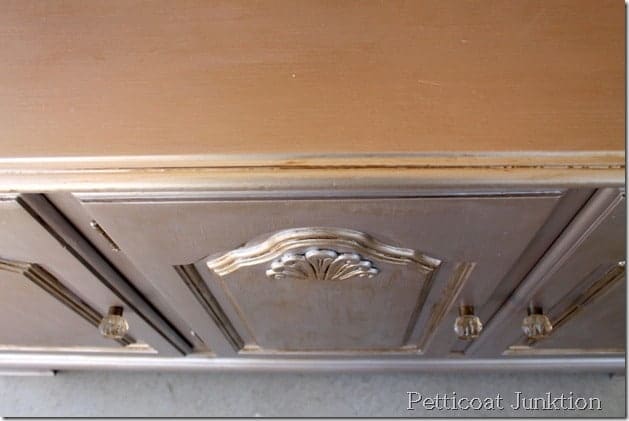 Love the curves and details. I purchased the new hardware from Hobby Lobby. It's always on sale at 50% off and they have a ton of knobs to choose from.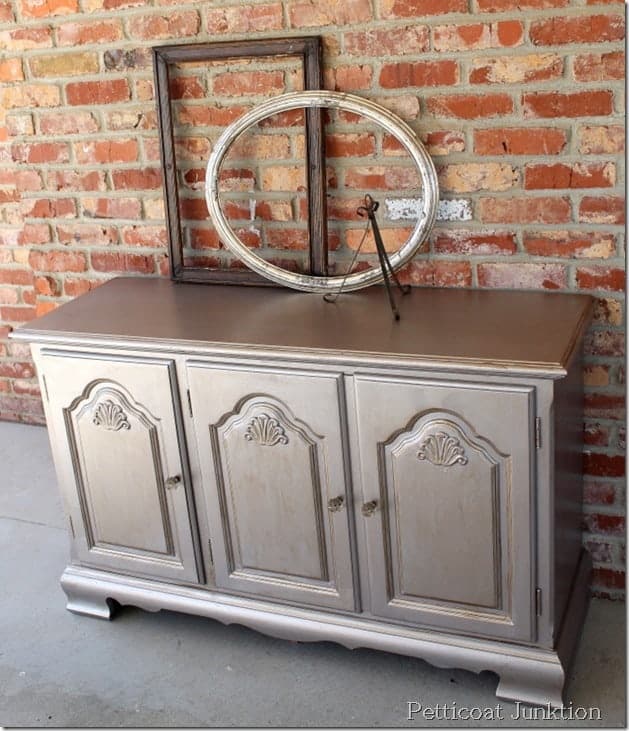 She's a 10 in my book. I'll share with you how I achieved this look on Monday. I promise to disclose all the details. There was some combining of paints involved in this process. Come on, you guys know me, that's a given.
update March 25 click for  Tutorial on Martha Stewart Metallic Paint For Furniture
update 8/5/13….8 paint projects using latex paint
Tomorrow is Salvage Saturday and Sunday…… I need a day off.
Thanks for stopping by,