I haven't started the workshop clean-up yet.
I'll get to it.
No painting until I get the workshop organized again.
That's the deal I made with myself.
I'm going through paint withdrawals but I have incentive to get the shop in shape…..a new paint color.
Artissimo is a beautiful color very similar to navy blue.
It is a Miss Mustard Seed Milk Paint color and although I've had the color in stock for a while….I haven't tried it.
This piece is painted with Artissimo….
and this piece…..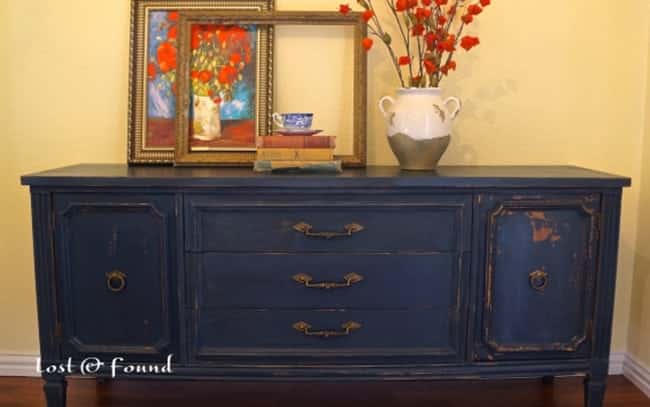 and this piece…..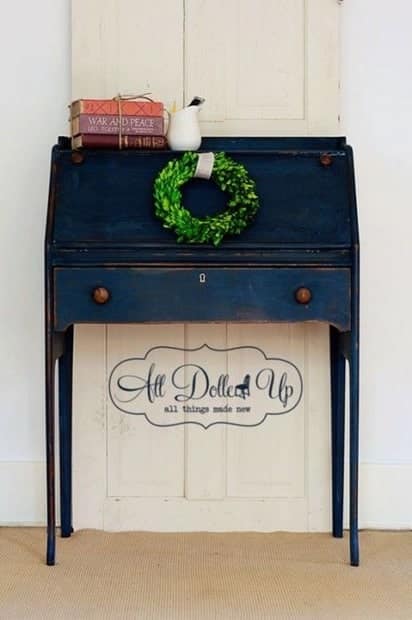 All Dolled Up via Miss Mustard Seed
How is that for inspiration.
I need to find the perfect piece of furniture to showcase the deep rich color of Artissimo.
I don't have a piece in the workshop that would do the color justice.
So I'm looking.
Right now I'm heading to the workshop to start organizing.
Have a great weekend!
Kathy