Ok, I have a new favorite paint color!
You guys know I cling to my favorites for a while.
So for me to ask a favorite color to move over to make room for a new one….that's big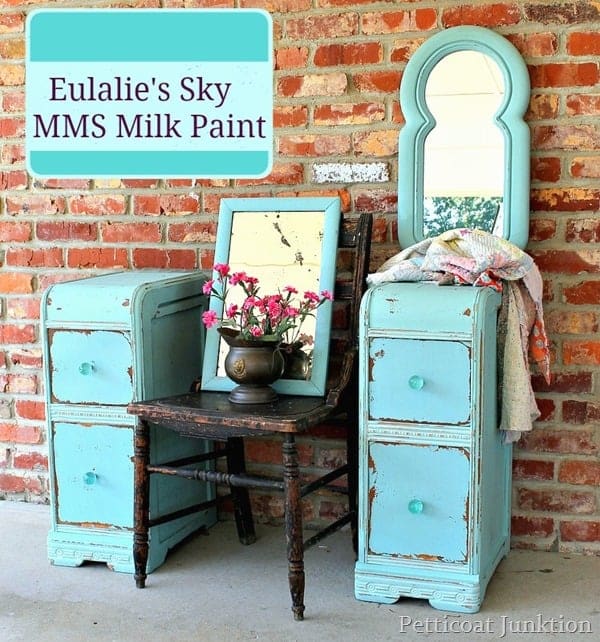 Eulalie's Sky is one of 3 new milk paint colors from the Miss Mustard Seed's Milk Paint line.
I love the aqua/turquoise color.
I have a hard time defining aqua and turquoise. The two colors are sometimes interchangeable to me. There are so many graduations and tones to the blue/green colors.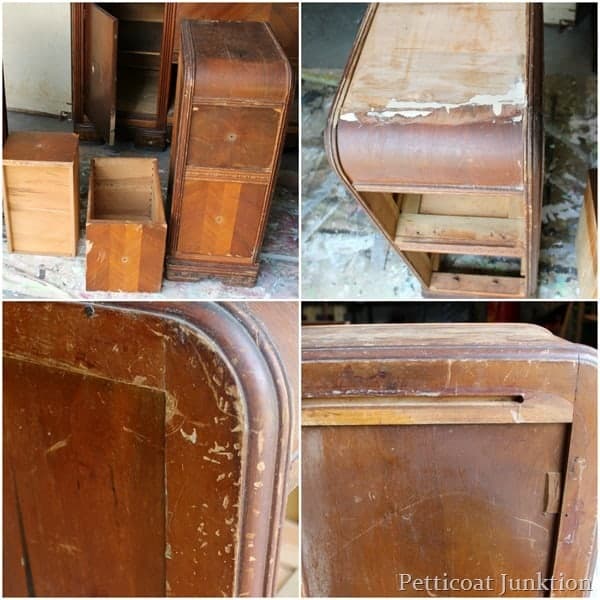 This piece was very beat up. It used to be a vanity and someone took it apart.
I purchased the two pieces at the Nashville Flea Market.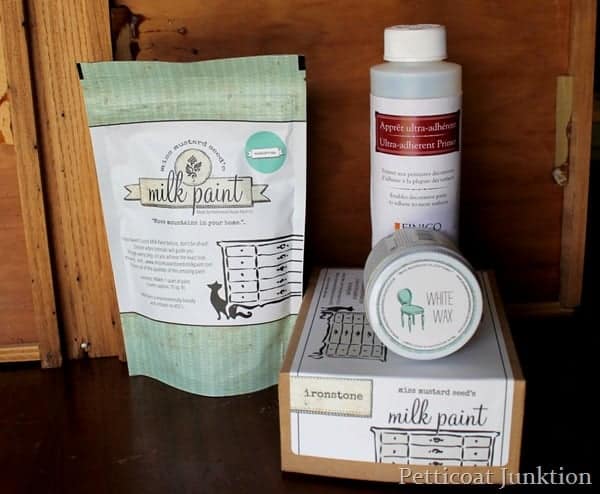 For this project I used the Eulalie's Sky MMS Milk Paint, the new MMS White Wax, and the MMS Bonding Agent. I was going to do a two-tone finish and use the MMS Ironstone but I decided against that.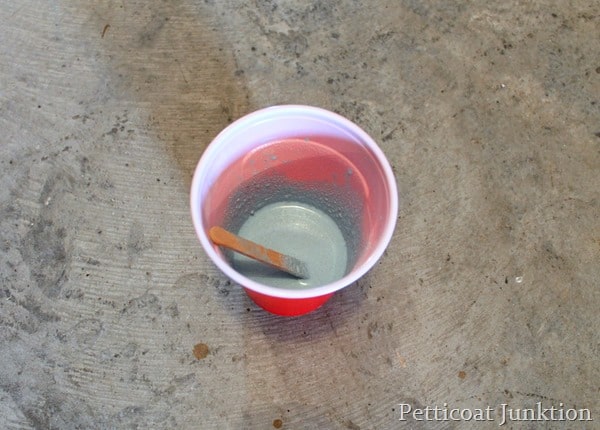 I mix the dry powder with water in a 1 to 1 ratio…equal parts of each. The paint will be thin.
For more information on mixing and colors you may want to check out Miss Mustard Seed Milk Paint Projects and Painting Tips.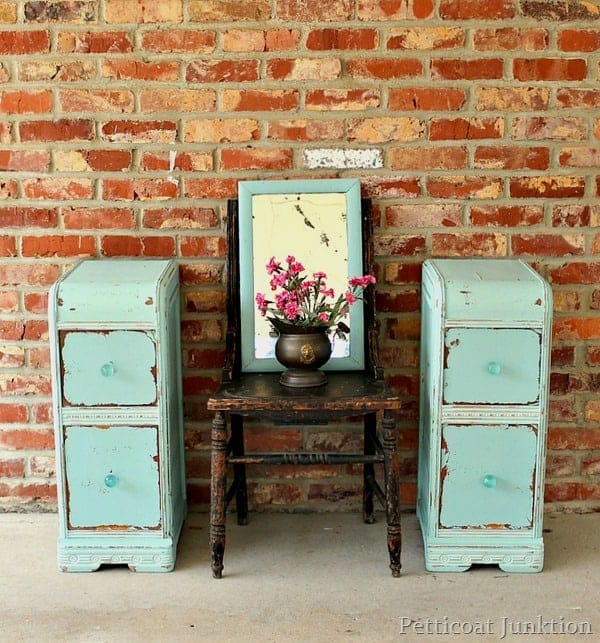 Because the nightstands had missing veneer and patched places I decided to add the bonding agent to the milk paint.
I knew the piece would not chip evenly because of the different finishes.
Where the veneer was missing on the top I knew the milk paint would bond strongly to the raw wood and where the original finish was intact I knew it would chip.
I wanted the look to be more cohesive.
So I added the bonding agent and for the finishing touch…..distressed like heck with my electric sander!
The mixed color and the paint before it dries is more blue than aqua/turquoise and I found that the sample color block on the package is a little darker than the actual color.
It's very hard to get a printed color the very same as the actual color.
I used the white wax very lightly on the details between the drawers and on the bottom casing.
I'm crazy about the new white wax.
On the entire cabinet I used MMS Neutral Wax.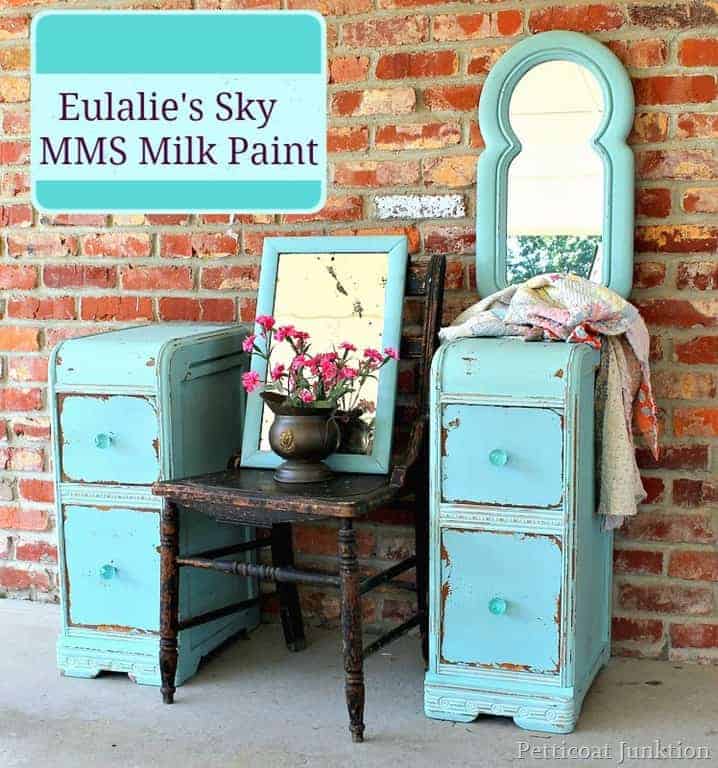 And the knobs of course are from Hobby Lobby, my number one source for new knobs.
I can't believe they quit having them on sale every week.
I'm telling you, for 2 years straight they were on sale. Now they're on sale every other week.
Did you guys know that?
What do you think of the new milk paint color?
Please share your thoughts, I love hearing from you.
You can leave a comment below.
Kathy
Follow….
On Facebook Petticoat Junktion
On Twitter Petticoat Junktion