I'm starting this week with a question.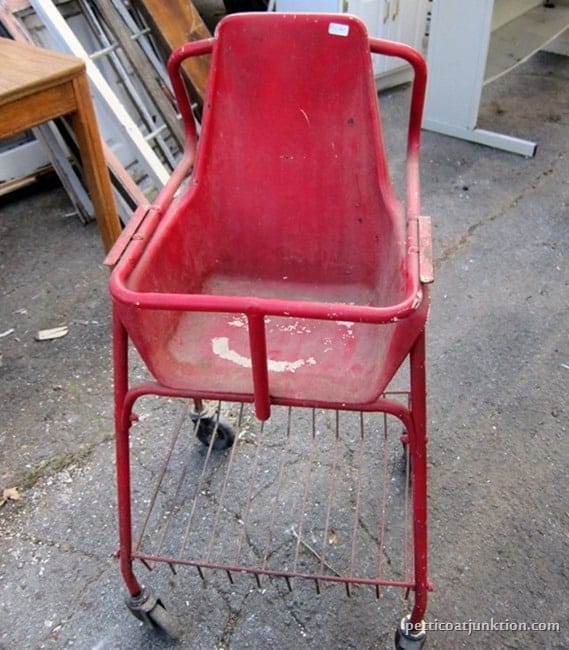 Have you ever seen one of these? I think it's a baby high chair shopping cart? I don't guess it matters what it is. You guys know me. I love anything metal and rusty. The red is just a nice freebie!
I can see the seat holding poinsettias at Christmas time but not too sure what to do with the bottom cart area. It might be a little overdone if I fill it with flowers. Any ideas?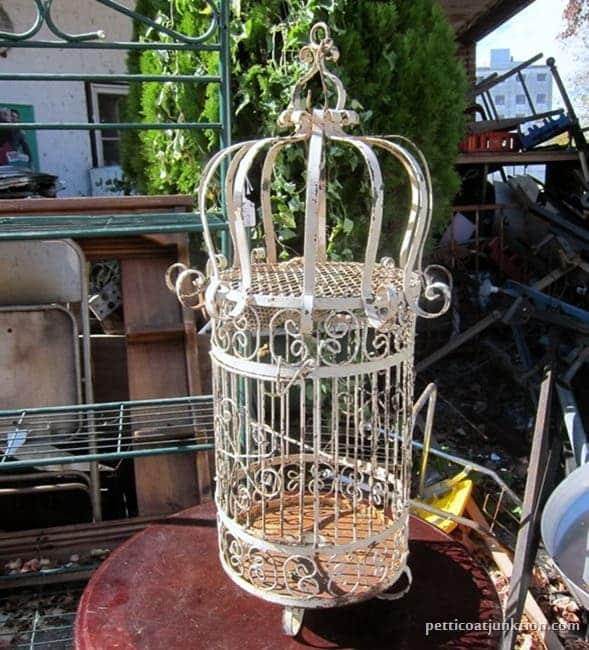 Even though this antique bird cage is rusty I didn't fall in love with it. Something about the shape. It's a little weird.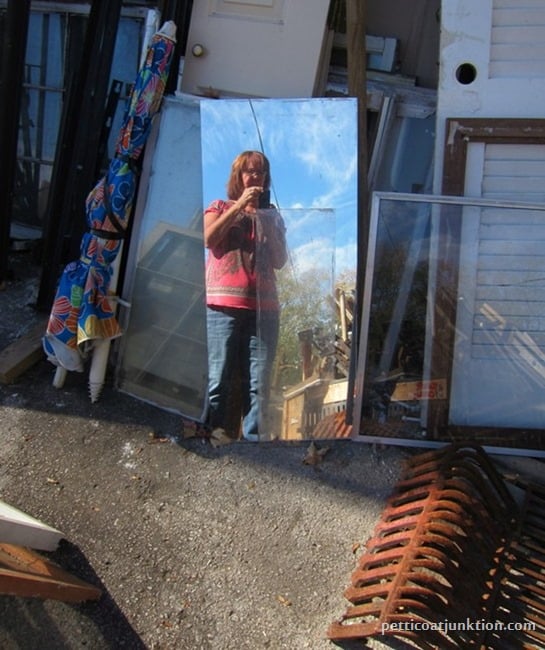 Caught me taking pictures, haha.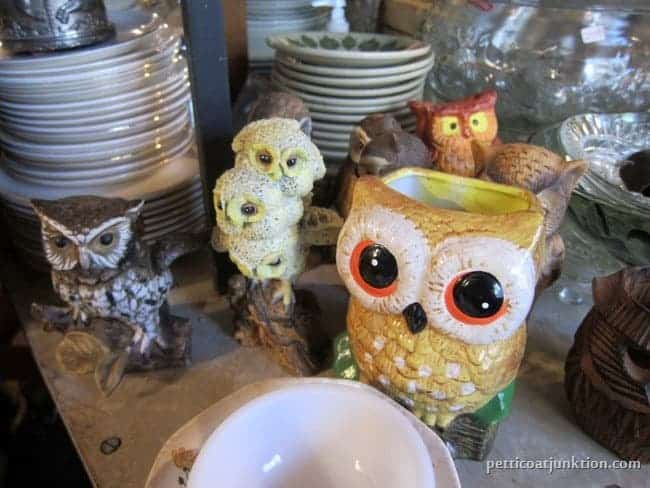 I know some of you collect owl things. Wish you were shopping with me. This is My Favorite Junk Shop in case I forgot to mention that.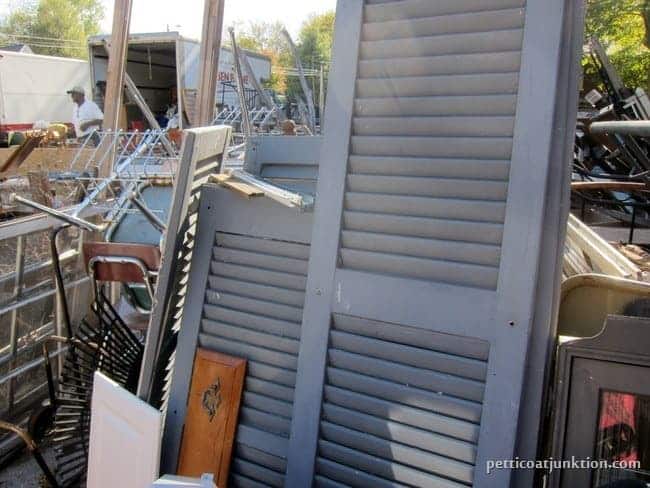 I bought two of the wood shutters. The other side is painted black. They are great for backdrops in my photos or for displays in my booth at the shop.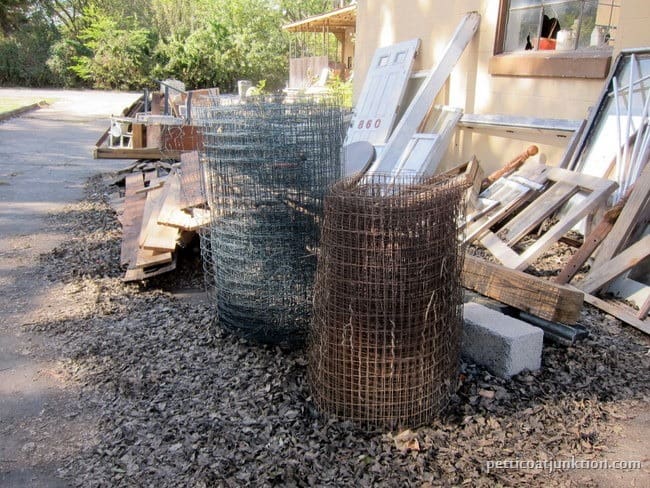 This is the backside of My Favorite Junk Shop. All kinds of goodies.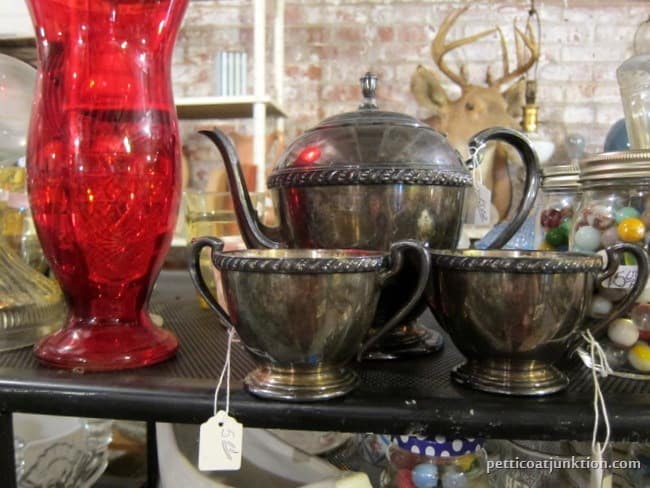 The inside of the shop is full of goodies too.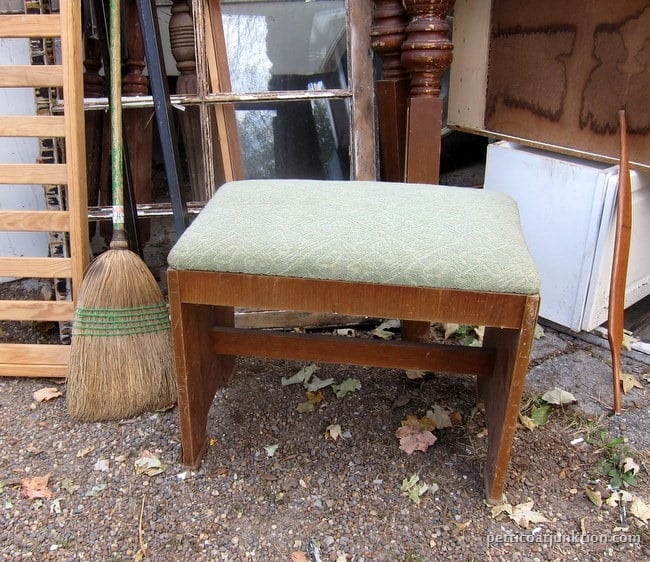 I bought this vintage vanity stool too.
Did you guys have a good weekend? I didn't make it to the Nashville Flea Market. Can you believe that? I couldn't go Friday because of college classes and it rained Sunday. On Saturday it was a little gloomy and I headed to Nashville with thoughts of shopping home decorating stores to get ideas for Christmas displays. The weather got a little better early afternnoon but instead of going to the flea market I headed back to Clarksville. Tenley (the oldest granddaughter) was cheering at a game and I didn't want to miss that. What can I say, some things are more important than junk shopping. Did ya'll think you would ever hear me say that?
Thanks for being here. See you tomorrow, Kathy
Find my favorite DIY Products here.
Click here to receive Petticoat Junktion by email for free!