You get a twofer today….two shopping trips to My Favorite Junk Shop….all rolled into one.
And you get a question….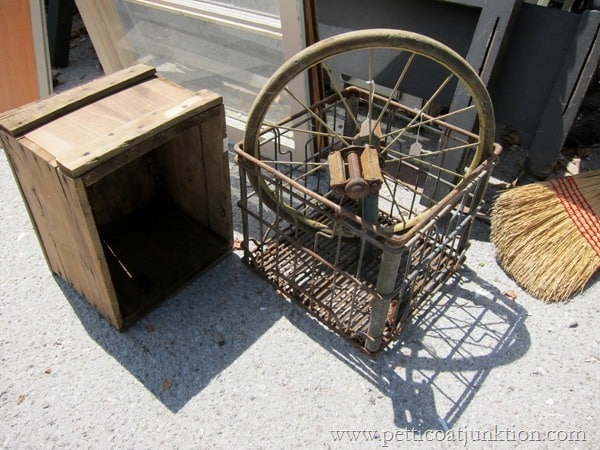 Do I make a wreath, a clock, or something else out of the rusty bicycle wheel?
I'm thinking a Bicycle Wheel Wreath!
What do I do with the pedals or do I leave them on and make a different  project?
Questions…Questions.
I also got the two crates…one iron…and one wood.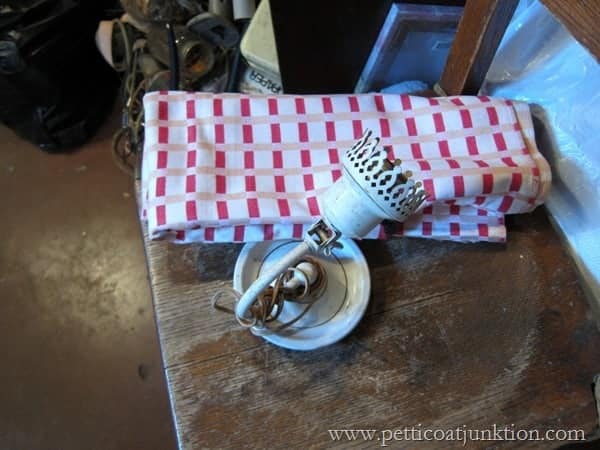 The wall light fixture and the fabric are mine now.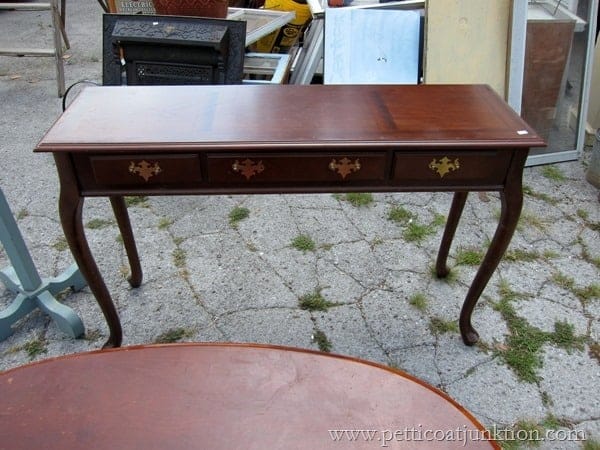 I brought the table home.
The drawers are fake…… why do furniture companies do that?
The hubby was making jokes again, as in…"what? you don't have any drawers"…haha.
I'm not really sure why I bought this junky stool.
The vinyl seat is all chewed up and I don't think I can re-cover it.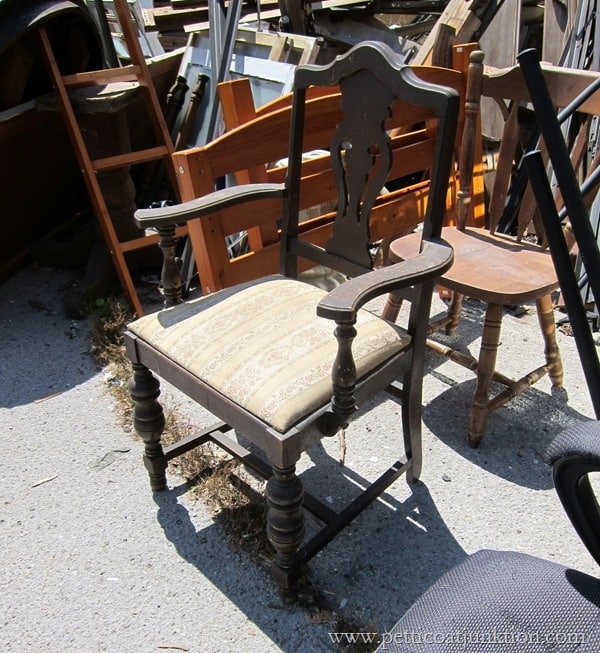 I passed on this chair a couple of trips back.
I'm surprised it was still there.
I scarfed it up this time.
I already know what color I'm painting it but not sure about the fabric for the seat.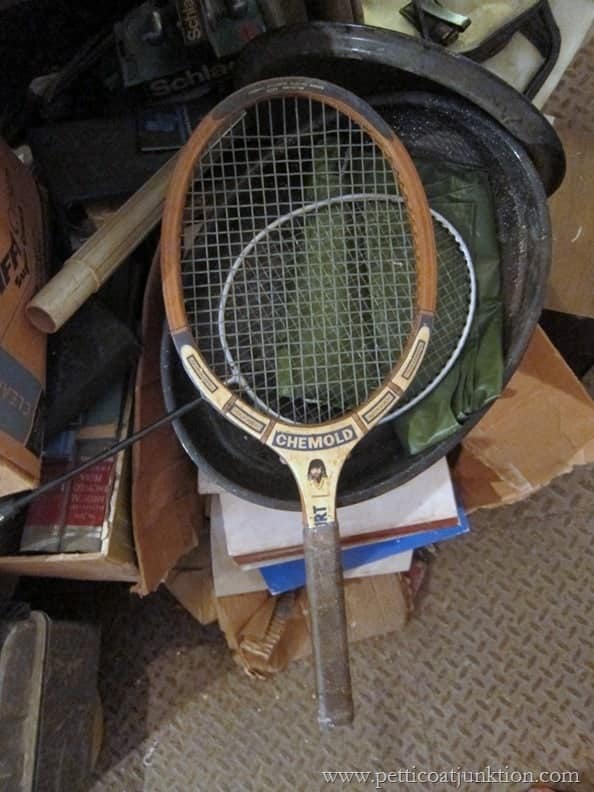 The racket was cool so I stuck it in with the lot.
Not sure what I'm going to do with it either.
I bought a small mirror and a nice homemade hall tree but didn't take pics of them
It's raining so I'm not trekking out to the workshop to take photos.
Don't worry, I'm sure you'll see them later
cool things I didn't bring home…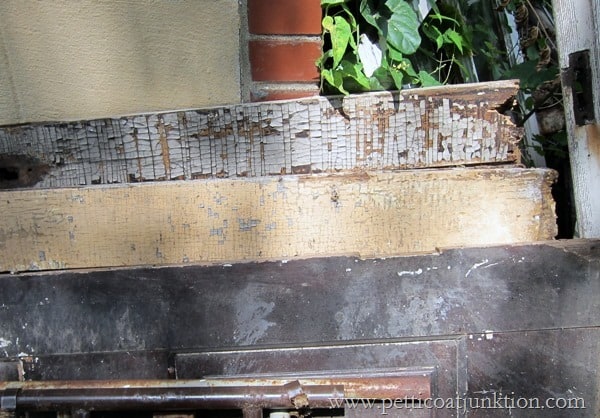 nicely crackled but really chewed up doors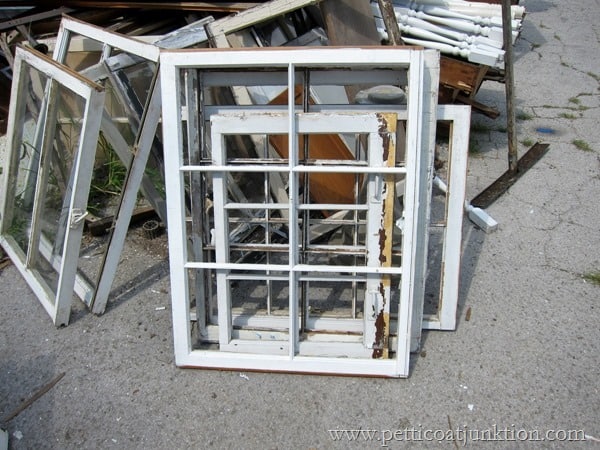 window frames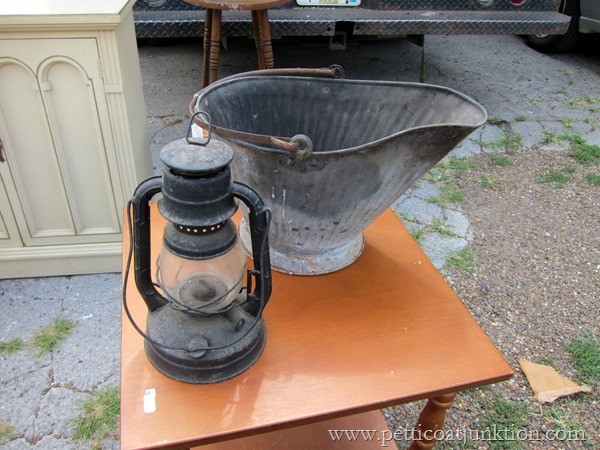 lantern and coal scuttle
chest of drawers casing….already sold
nice foyer piece
one last shot of the junk shop…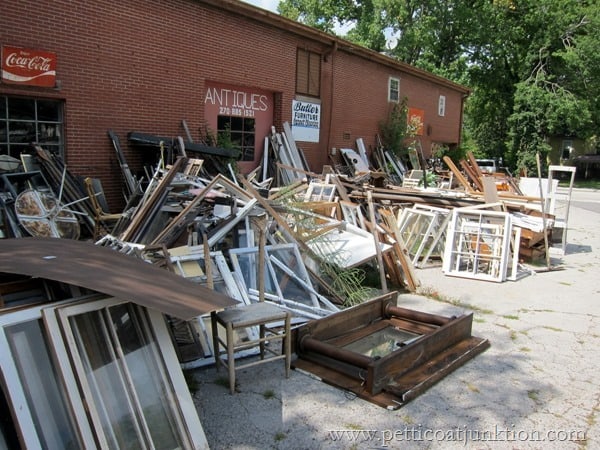 Do you have any ideas for me?
Let's hear 'em…..comments below please.
Thanks, Kathy