It's that time again.
I took a quick trip to My Favorite Junk Shop on Saturday.
I have a few photos to share……very few.
It was cold on Saturday so I didn't spend much time outdoors taking photos.
I did get to meet Vickie from Hickman County Tennessee.
She found the junk shop through my blog!
I was on the way in the door and she was on her way out.
It was great to talk to her and I would love to have visited more…but we were talking outside in the cold…and we should have got a photo together….maybe next time.
Vickie, call me!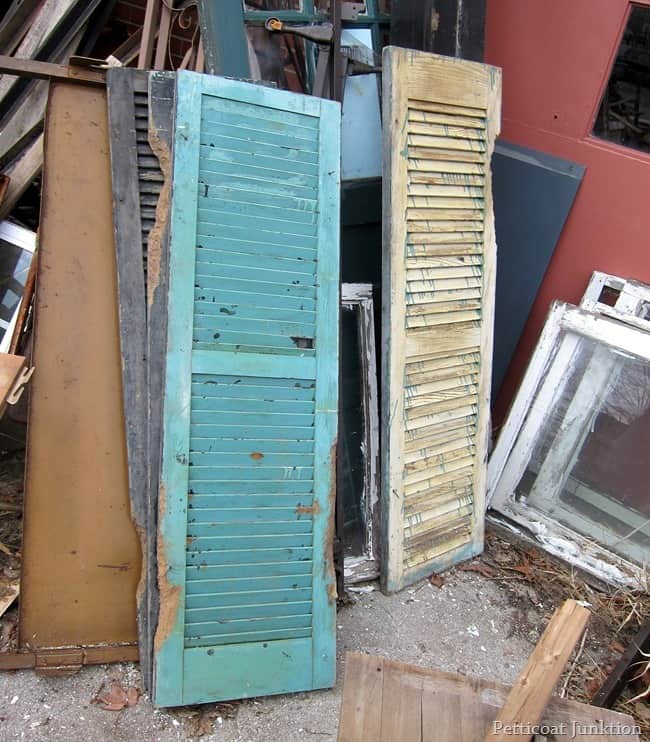 I fell in love with the chippy blue shutters until I saw all the damage on the sides.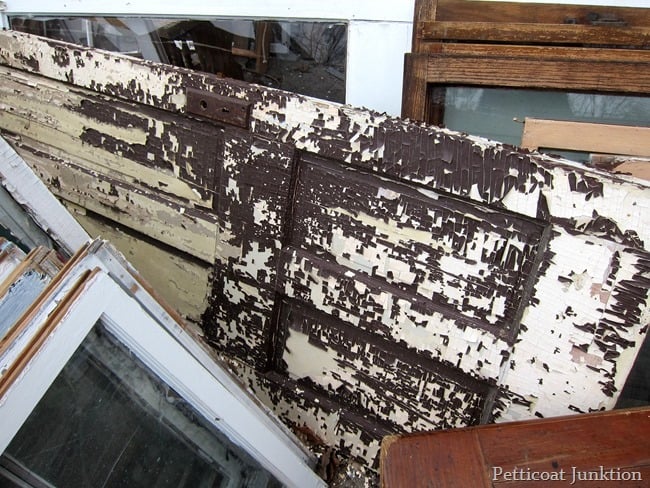 chippy love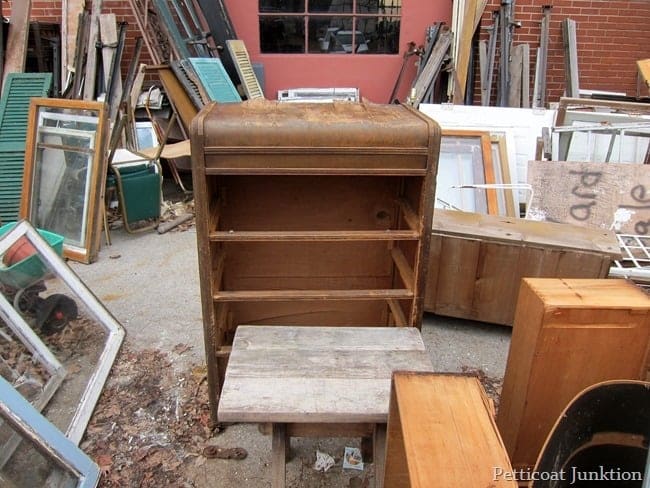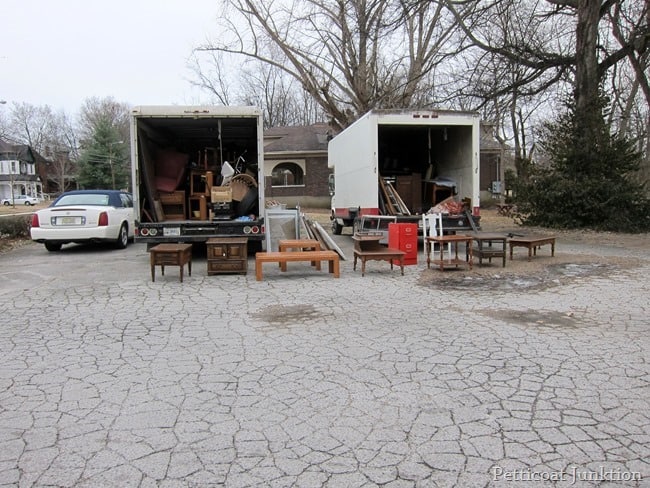 I get several emails weekly from you guys wanting to know how to find my favorite junk shop..
Visit "My Favorite Junk Shop" page for shop location and photos from past junkin' trips.
Now for the party invitation.
I'm having a party…a linky party!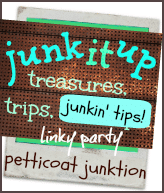 Junk It Up
Friday
what to share at the party
favorite shopping places….flea markets, junk shops, yard sales, estate sales, road side salvage, dumpster diving…. junkin' tips… and most of all….found treasure!
Party starts Friday morning at 6 a.m.
when you up-cycle your treasures…share them at Funky Junk Interiors beginning every Friday at noon…
Donna is my favorite junkaholic and junk artist!
Remember, party starts tomorrow morning.
Do you want to see what I bought on this junkin' trip?
Tomorrow at the party
Leave me a little note below.
I love hearing from you.
You only have to leave your name (first name is ok) and your email address, then your comment.
Your email address will not be shown on my blog.
Thanks for stopping by and have a great week,
Kathy