Spell Check did it again.
They made a mistake.
Chippy is spelled correctly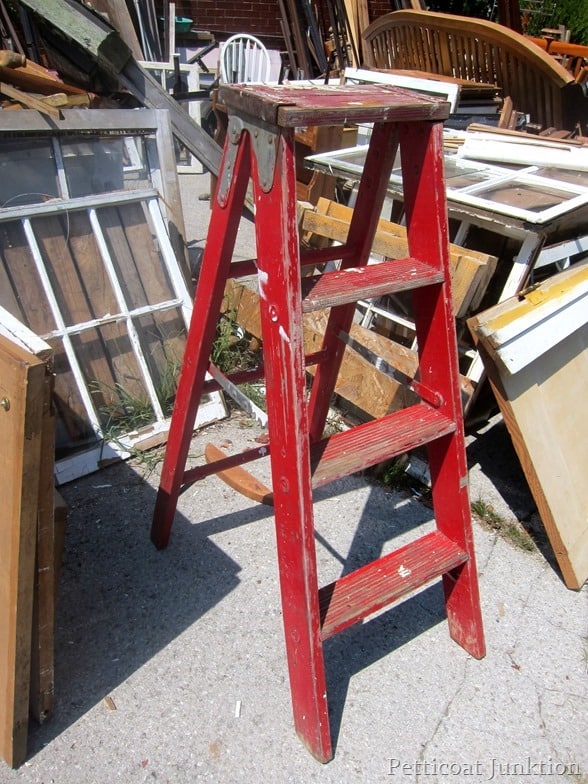 I got this gorgeous chippy red ladder at My Favorite Junk Shop.
I wish all of my blog readers/friends could come shopping with me for just one day.
I would take you to My Favorite Junk Shop.
I would love that.
Maybe we can plan a day trip.
Let me know.
And drum roll please……
The winner of the pair of passes to the Country Living Fair in Columbus, Ohio is
COLEEN W., congratulations!
You can leave a comment below.  Do you want to go junkin' with me?
If you don't have a blog….that's ok…you only have to leave your name (first name is ok) and your email address, then your comment.  Your email address will not be shown on my blog. It is to prevent spammers from leaving comments.
Thanks for stopping by and have a great week,
Kathy
Follow….
On Facebook Petticoat Junktion
On Twitter Petticoat Junktion
Thanks for stopping by and have a great weekend, Kathy