I found the most amazing chairs on a trip to my favorite junk shop last week. They are one of a kind or should I say two of a kind.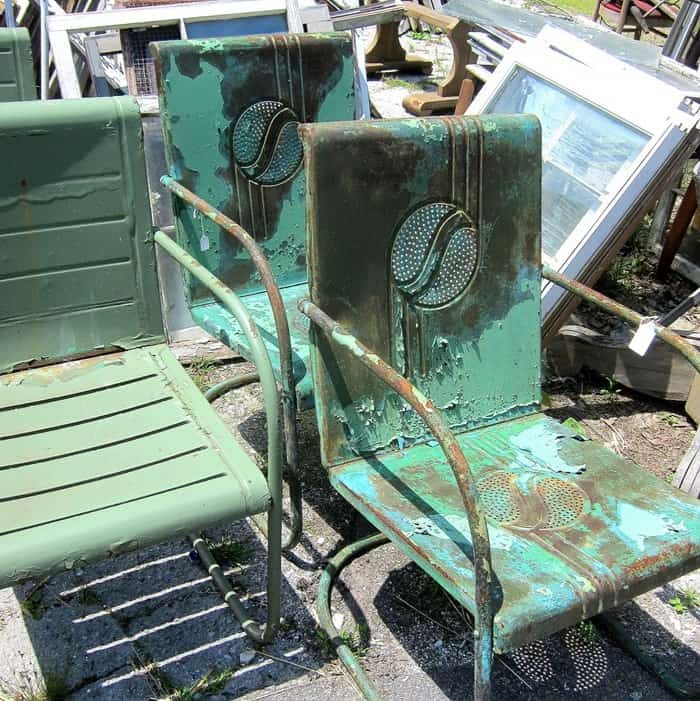 Art Deco Style Vintage Lawn Chairs
Would you call the design on the pair of green metal chairs Art Deco? I would. Aren't the colors and the layers of paint amazing?? (I made a video at the junk shop this trip).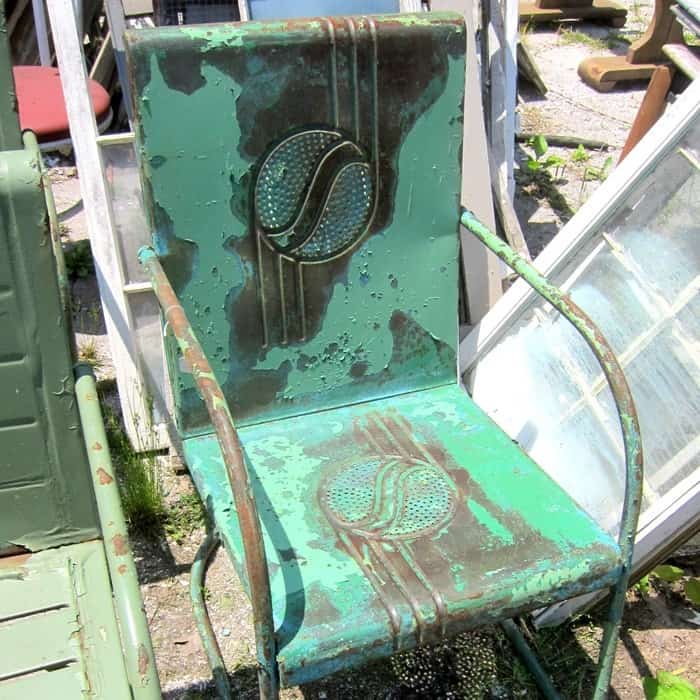 The two chairs cost me $50 but they're worth it. My plan is to wipe off the loose paint……without sanding or scratching the patina.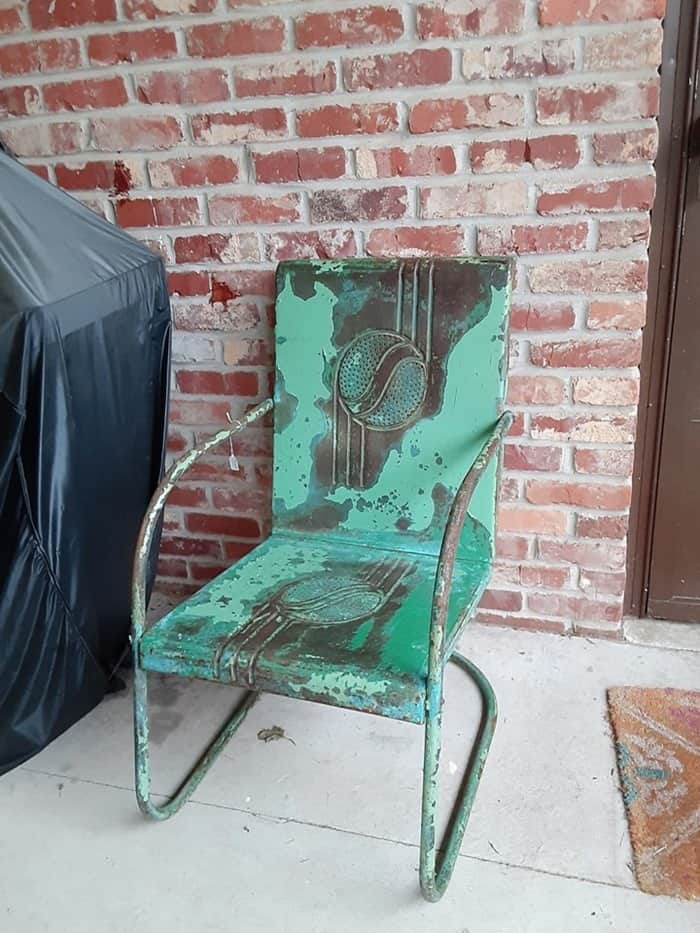 I'm hoping the loose paint comes off with a good scrubbing. The colors underneath the top layer of green paint are another deeper green and then the bottom layer is turquoise. The rustiness just adds character.
My husband says the design reminds him of the flag of South Korea. He spent 4 years total in South Korea when he was in the Army. My son says the design looks similar to the Pepsi logo. It just looks cool and Art Deco to me.
The body of each chair is in great shape. They are comfortable too. I searched the internet for info on the pair and came up with a photo of the original patent.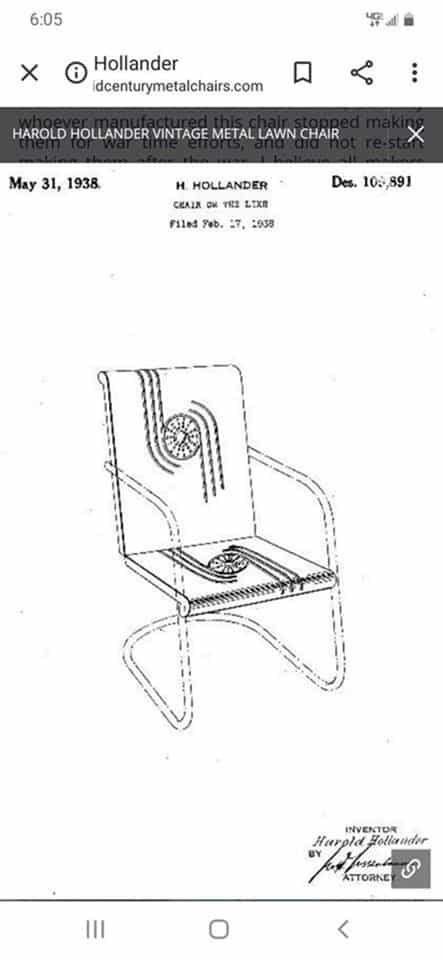 You can find more information about the chairs on the Mid Century Metal Chairs site here.
Petticoat Junktion is a participant in the Amazon Services LLC Associates Program. As an Amazon Associate I earn from qualifying purchases.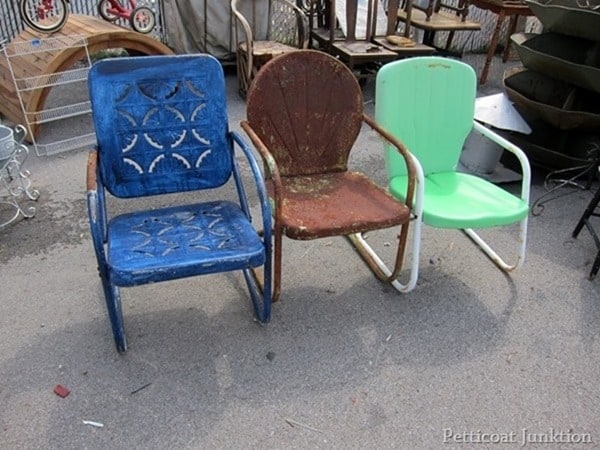 I'm drawn to the vintage metal lawn chairs and I might not buy all of the ones I run across but I take photos of them.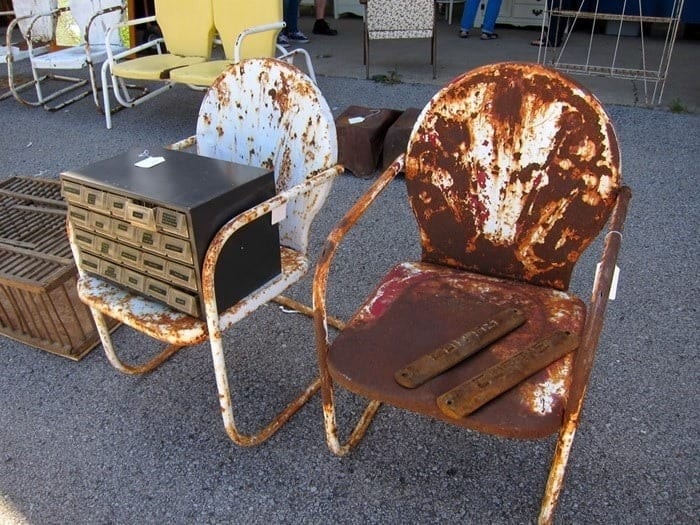 Most of these chairs were at the Nashville Flea Market.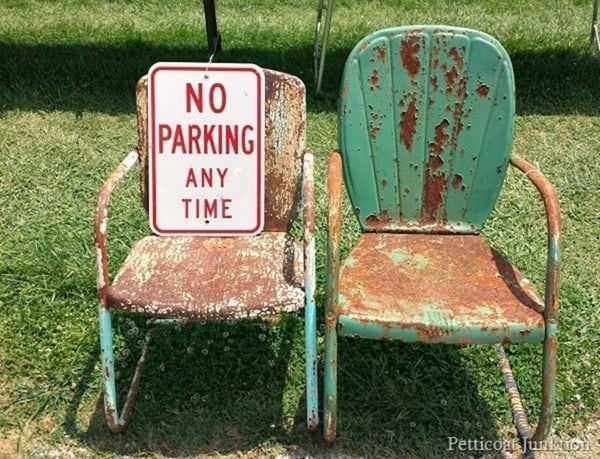 But I did spot these two on the 127 yard sale.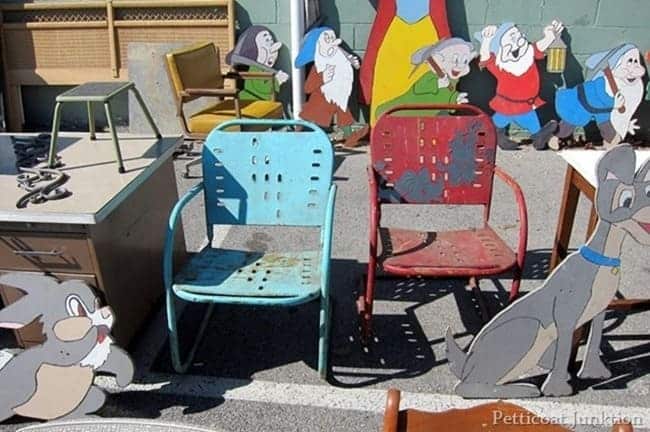 There are all kinds of designs for the tubular chairs.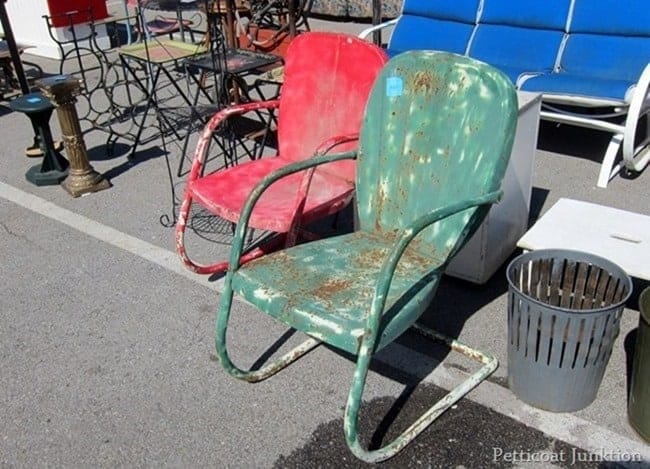 I like the colorful ones the best.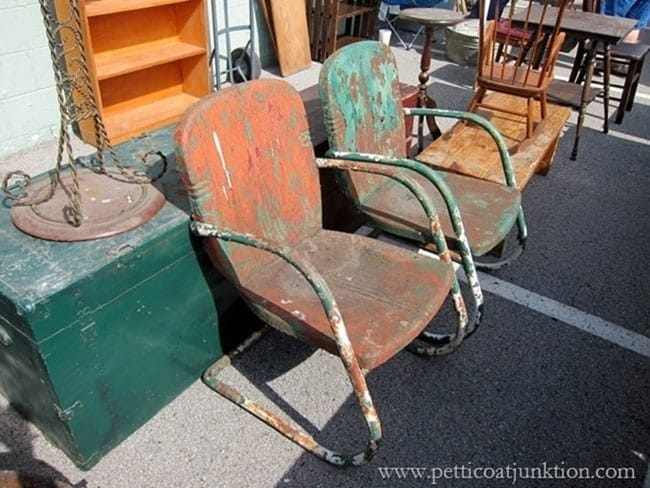 Do you like the vintage chairs? If so leave a note if you have a favorite design or color.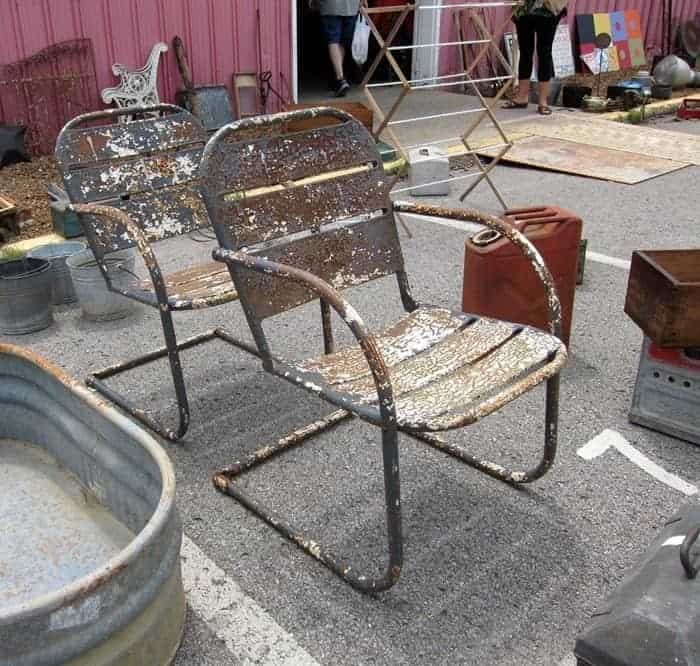 Do you like them chippy and rusty or refinished.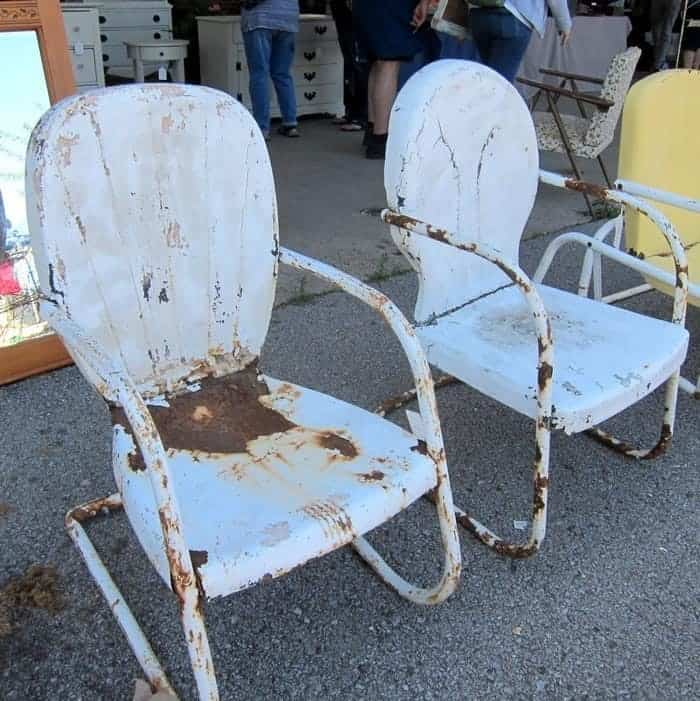 After looking at all the colors the white seems a bit blah.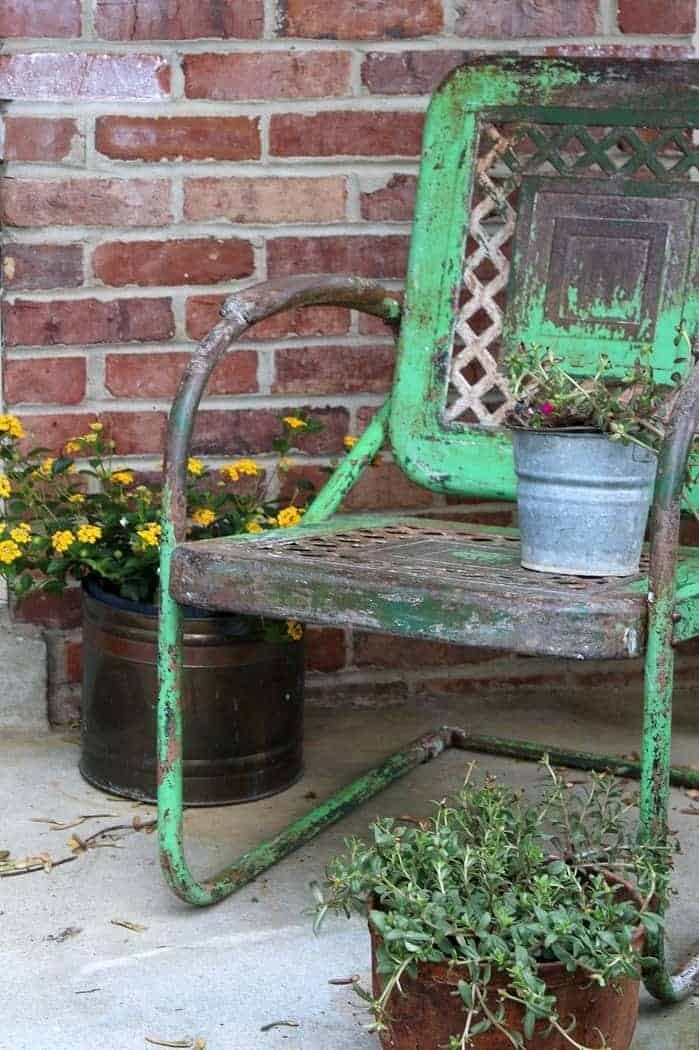 This is one of my chairs I shared a few weeks ago. I cleaned it up and applied several coats of wax.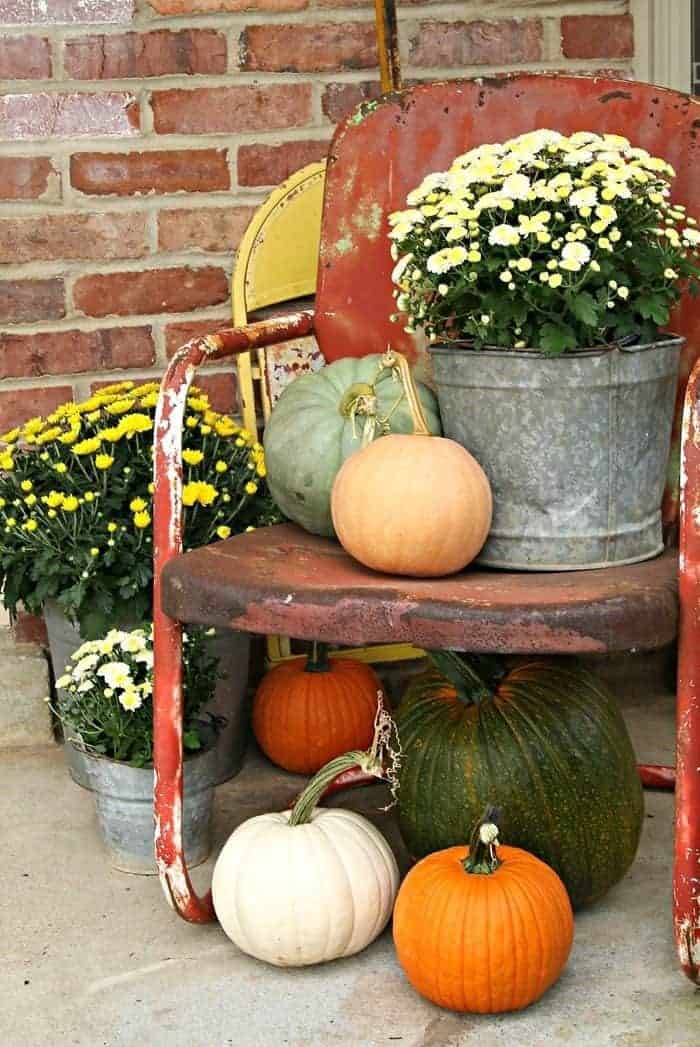 The rusty dark orange chair was one of my favorites but I sold it. When I bring new chairs home I usually sell the older ones.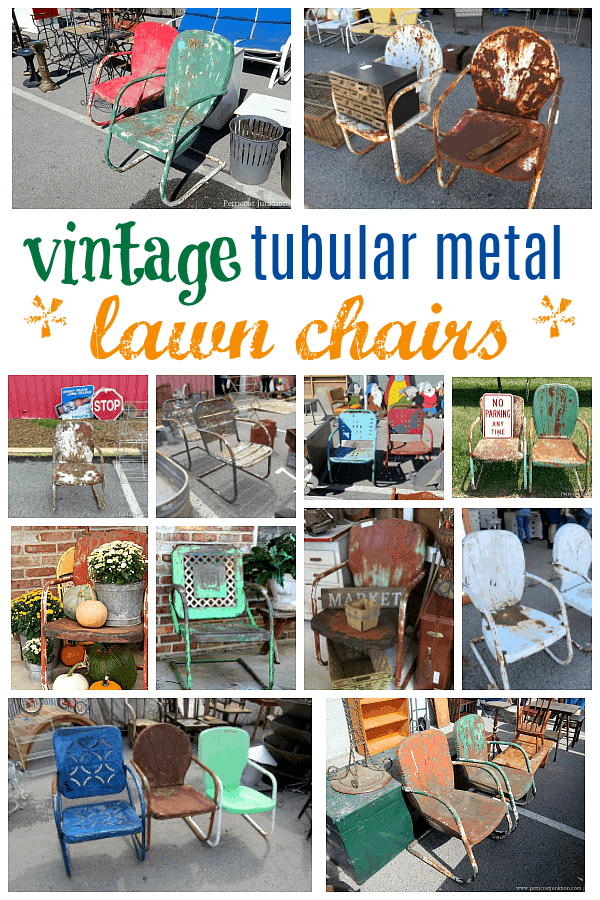 Hope you enjoyed the video and looking at the photos. As always thanks for being here and have a great day, Kathy