The junking was good last week. I even bought a piece of furniture.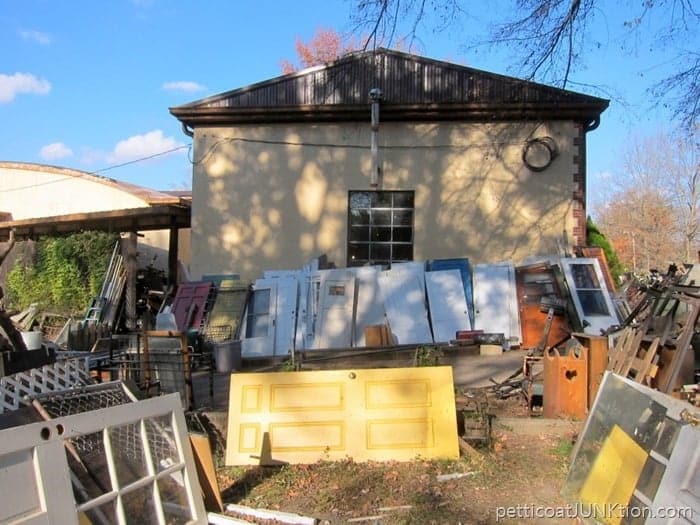 Junking Adventures
I've been working really hard to downsize my furniture and junk stash. But I can't just quit junkin'. It's in my blood. I don't think I've ever told you guys this but my grandfather was an antique/junk dealer. This would be my Mom's dad. Sadly he passed away when I was only twelve. I never got the chance to really know him.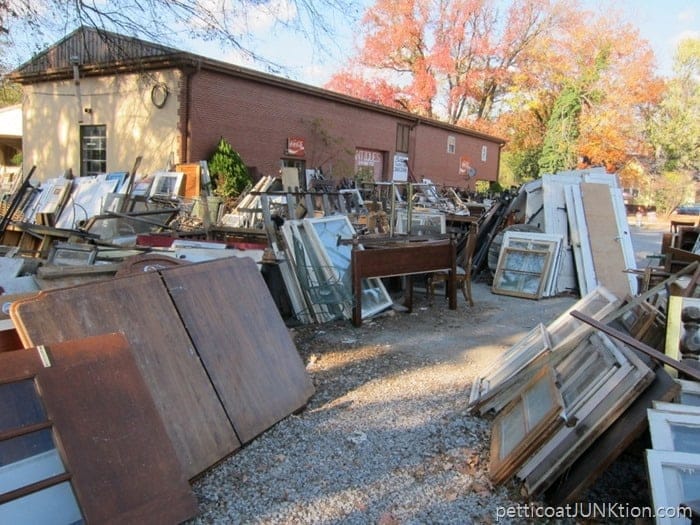 I need to take another picture of the workshop so you guys can see how it's shaping up. There's enough room now for the JTS to store his riding lawn mower for the Winter. Yes, I've been a workshop hog.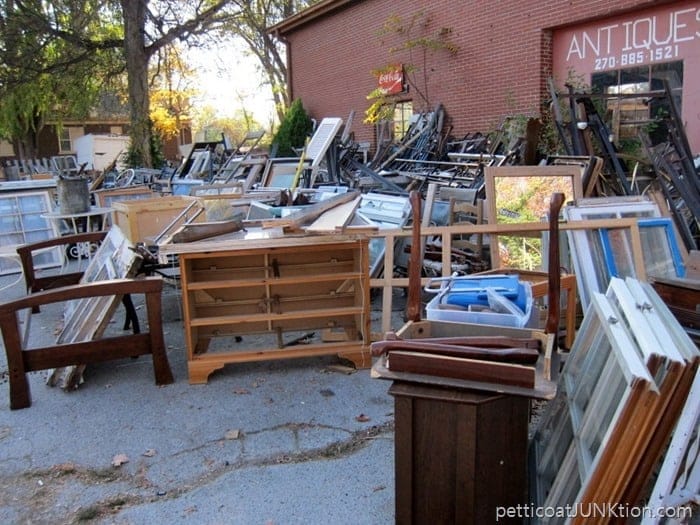 My Favorite Junk Shop
I have two booths where I sell my furniture and upcycled projects. One of the booths is small and the other one is LARGE. I'm in the process of downsizing the inventory in the large booth. It's a slow process.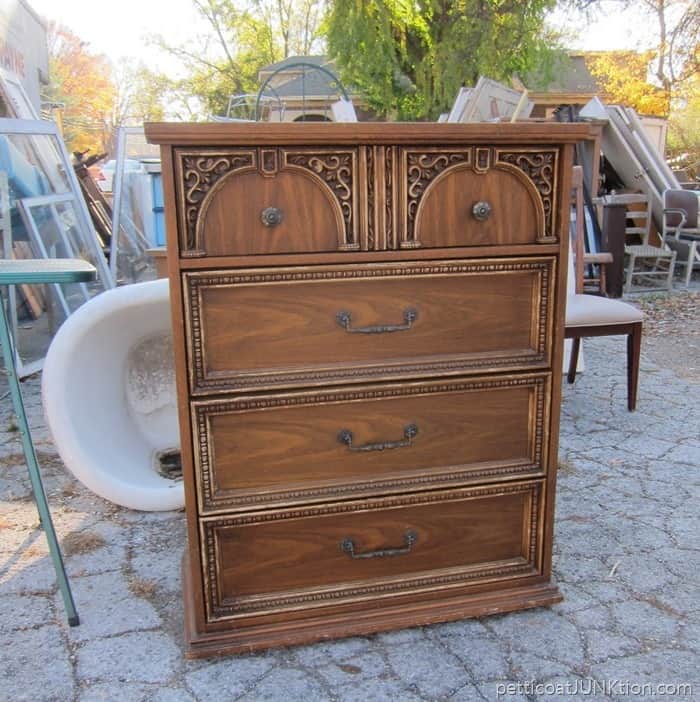 That long intro leads to why I bought this chest of drawers. I don't have any chest of drawers to work on right now. These things sell really well compared to say a vintage radio cabinet or foyer piece. Everyone needs a chest or two or three to store clothes.
The chest is made up of plastic parts and MDF with a little bit of wood thrown in. I loved the details so I bought it anyway. The price was $35. I just finished painting it too. Project reveal the week after Thanksgiving.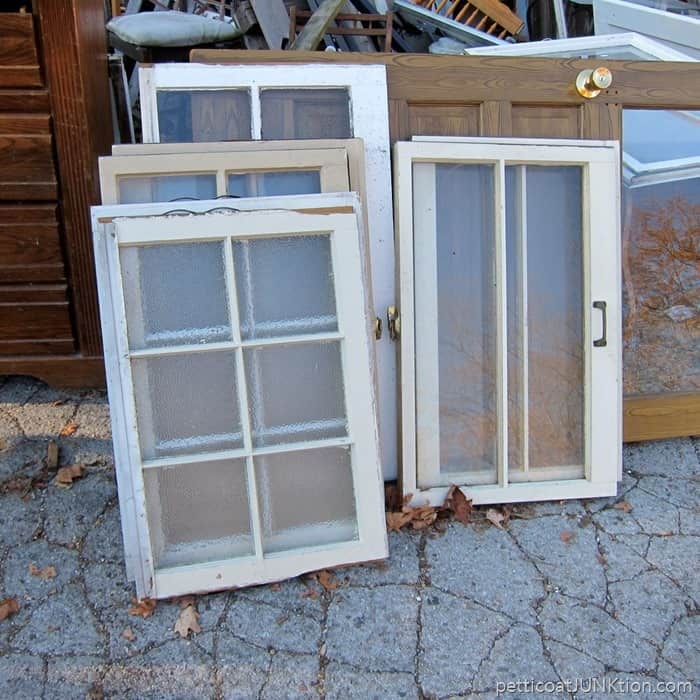 I bought a couple of the bubble/ripple glass windows. Not sure what the term is for the glass.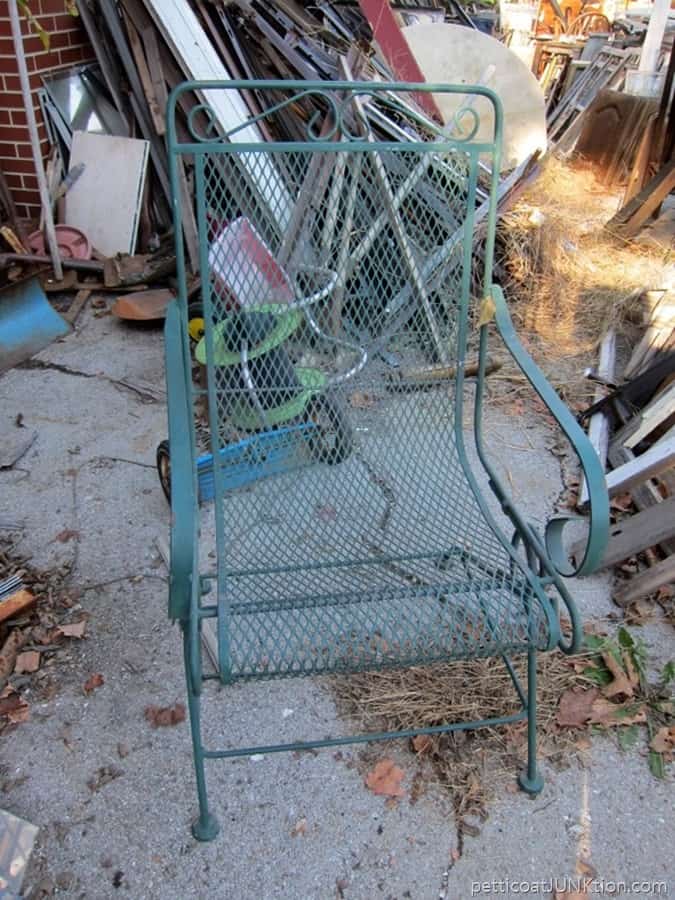 The wrought iron chair came home with me too. It's staying at the house but will probably be painted a different color.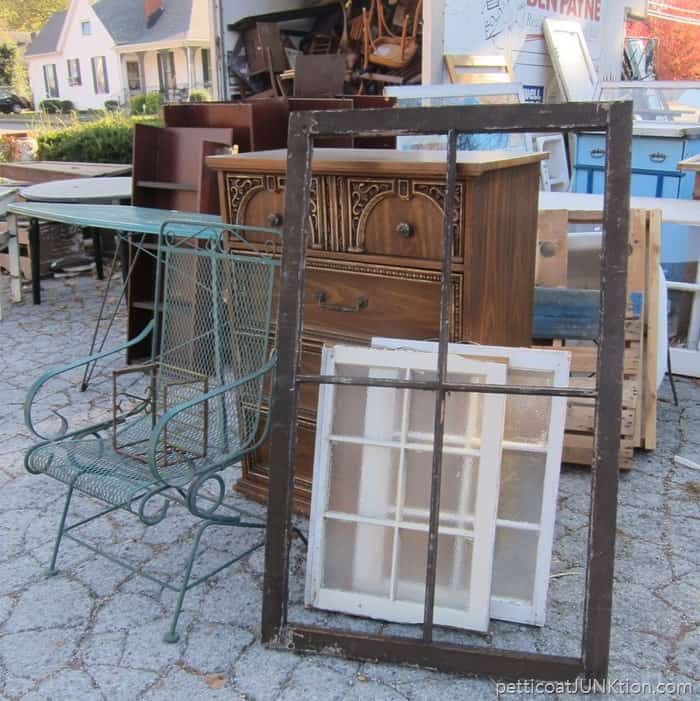 How about that big window frame? I need to get a close up of the paint for you. It's all crackled and alligatored…perfect.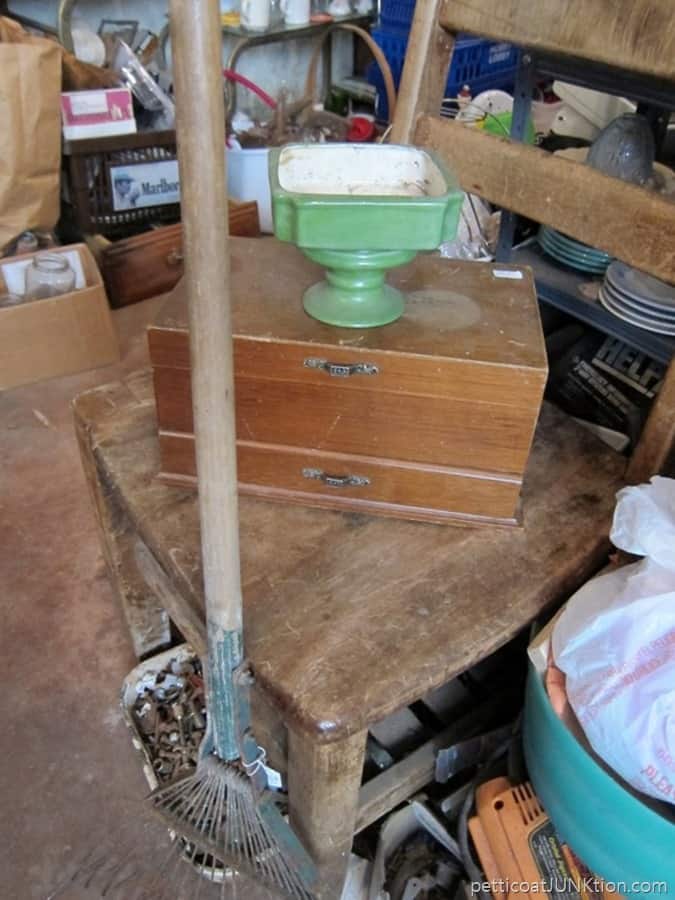 The rusty old rake was an awesome buy at $3. The green pottery piece will make a fun Christmas display and the jewelry box is going to be turned into a "Frozen" jewelry box for Miss Sofi.
source: Pinterest
What do you think of the "rake wreath"? That wreath is the reason I jumped on the $3 rake. I've been looking at the wreath for years and waiting to find the perfect rake. Maybe I can put together a Christmas wreath that will be as pretty as the inspiration piece.
That's it for me. You guys have a good Monday and I'll see you tomorrow.