Man! I found the perfect shabby chic antique floor lamp at the junk shop. It's made of iron and was painted white at one time. The paint is perfectly crackled and chippy.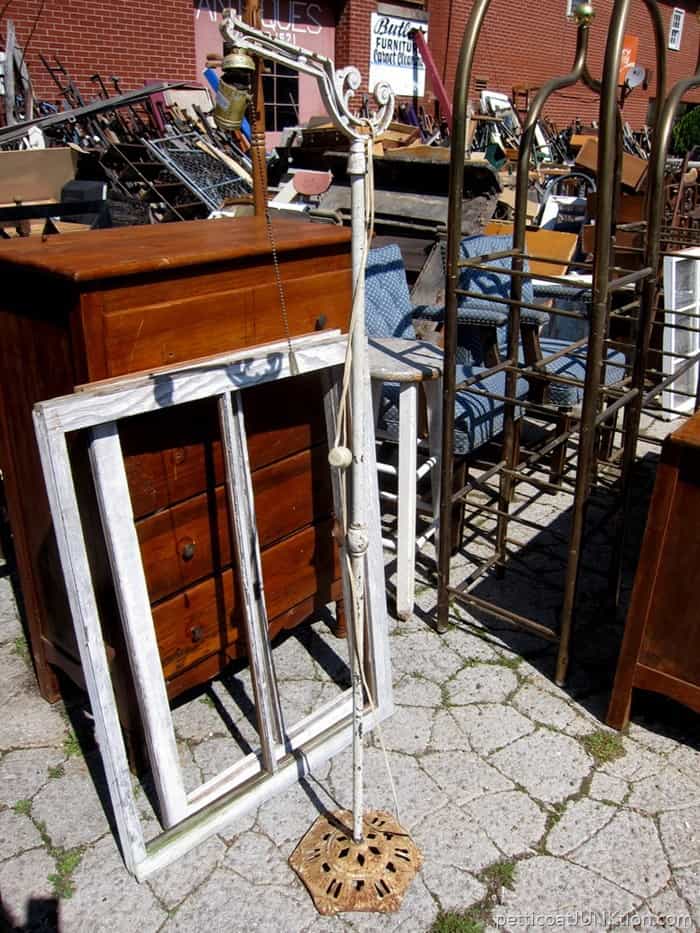 Shabby Chic Antique Floor Lamp
The lamp was a deal at $15. I know just what I'm going to do with it.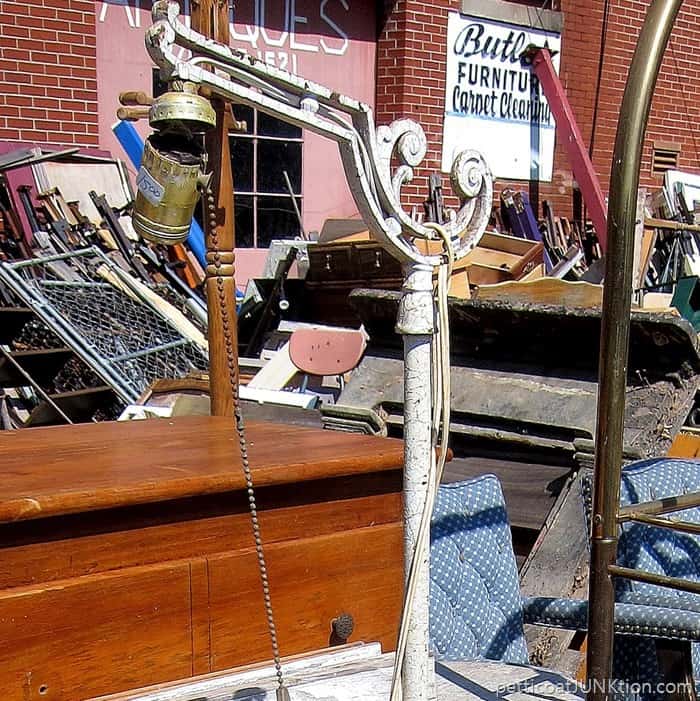 You remember the reclaimed light fixture I made an Easter display out of? After Easter I'm going to replace the decorations with a candle…..the battery kind. Then I'm going to remove the wiring and socket from the lamp and hang the light fixture with candle. Awesome idea, right??
I bought the chest of drawers and already have a plan for it. You'll have to wait for the reveal. The chest was $25.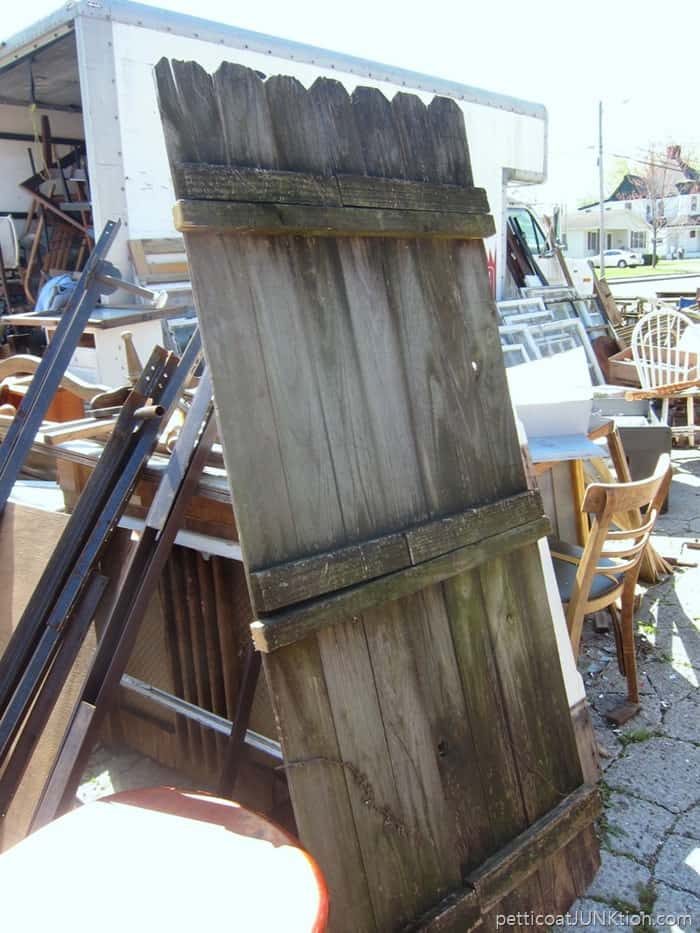 The wood fence panel was $7 and I have no plans for it yet. Maybe just as a backdrop for my projects.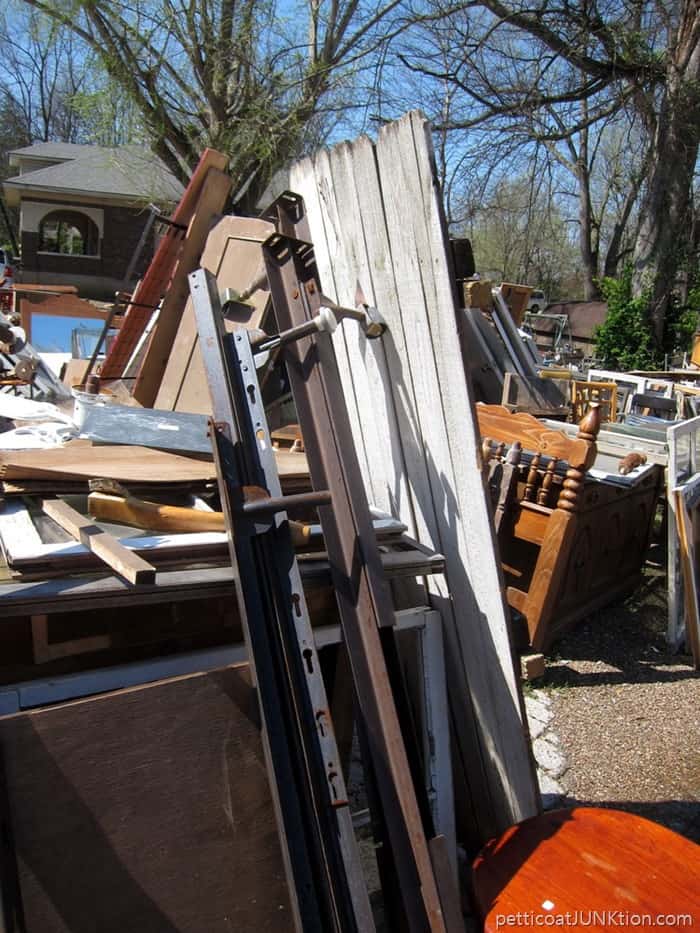 It's white on the other side.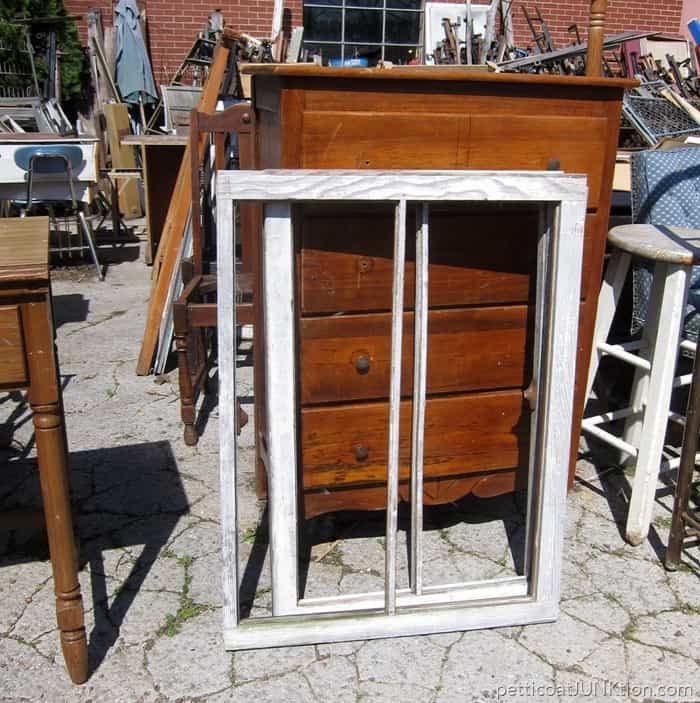 The faded paint on the wood window frames was calling my name. The windows were $5 each.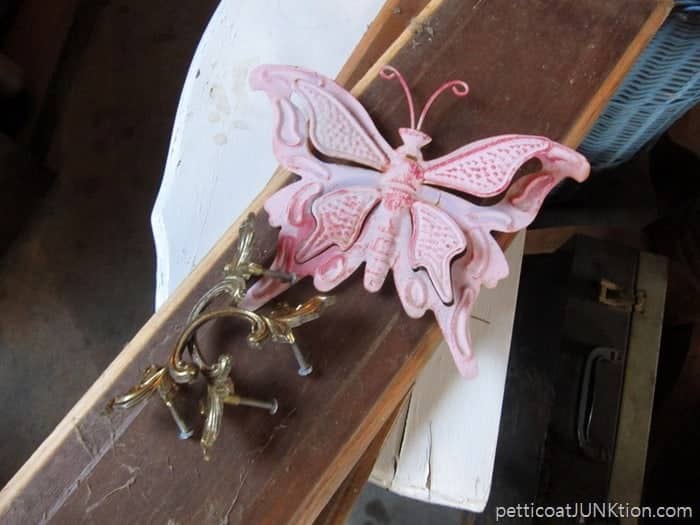 I also found more French Provincial drawer pulls, six of them. The pink tin butterfly was just too cute. It's not vintage but what the heck. The two drawer panels will make perfect signs.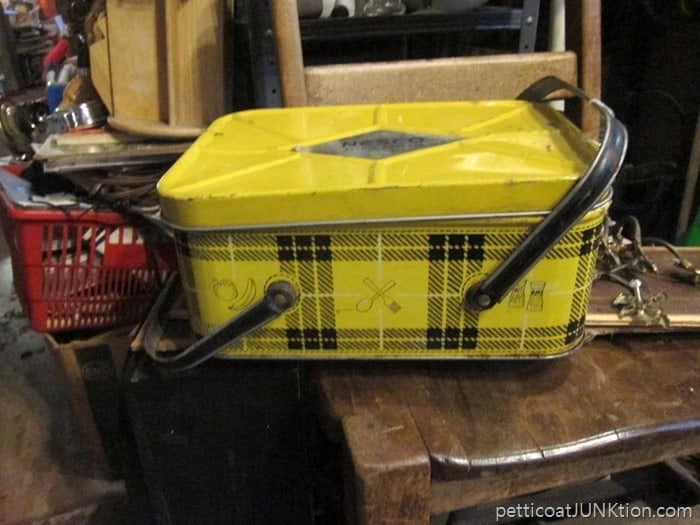 I wanted the yellow and black picnic box but it was too pricey for me. It was either $15 or $20.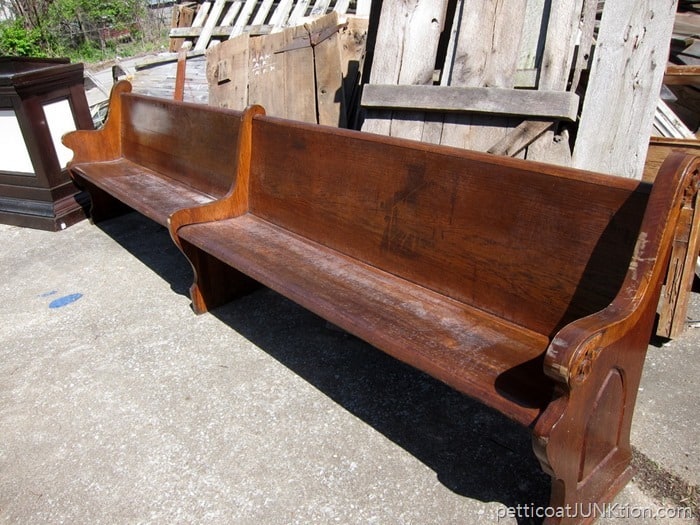 How about the long Church pew. If it was half the size it would come home with me.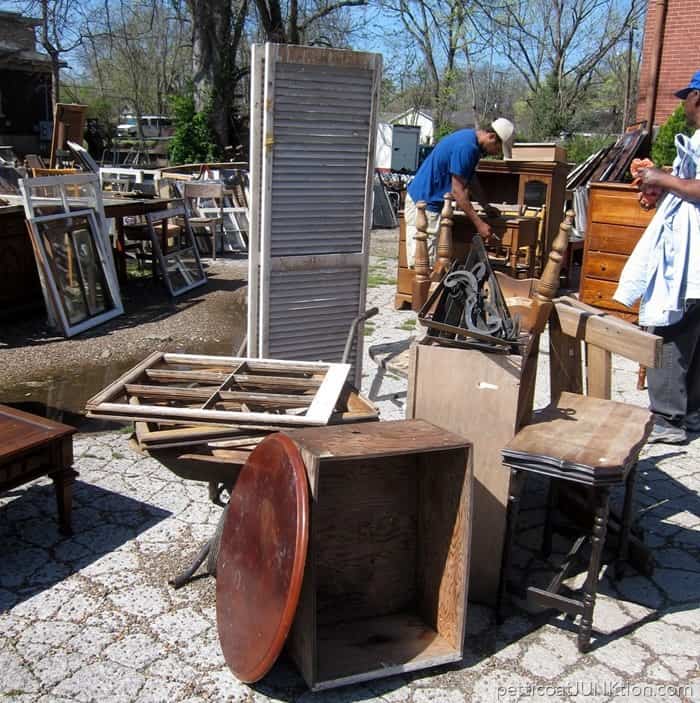 This is a stack of goodies another shopper was piling up when I arrived at the shop. Another case of 5 minutes too late.
I want to thank everyone for your comments on my REAL HOME story yesterday. I enjoyed reading everyone of the comments and hope to reply to them soon. It doesn't bother me that my home is cluttered and I sometimes don't get Christmas stuff put up for months. When I was younger it would have, but now I've just learned to go with it. Enjoying Life.
What do you think of my finds. Leave me a note and come back Sunday for the April Craft Supply Giveaway. There are 5 bloggers and 5 boxes up for grabs again this month. See you then!