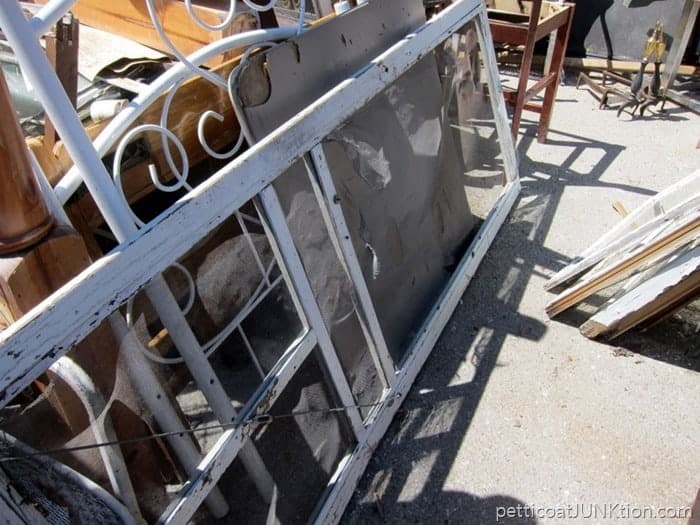 Shabby White Screen Door
Junk Treasure
I made a flying trip to My Favorite Junk Shop yesterday. See, I have this 10 page research paper due for Senior Seminar class today and I still had two pages to write. Now what is more important…junkin'….or writing? Yep, junkin'. It was worth the trip too. I bought the shabby white screen door you see in the first photo. It definitely needs a little help. I plan to cut out all the screen and do a little repair work to the wood. Not too much…just enough so it stays together. It seems to be coming apart in the middle. I didn't notice that part until I was unloading it at home. What can you expect for $5. I may use it as a back drop in my booth or maybe sell it. What do you thing about putting some cute fabric in place of the screen?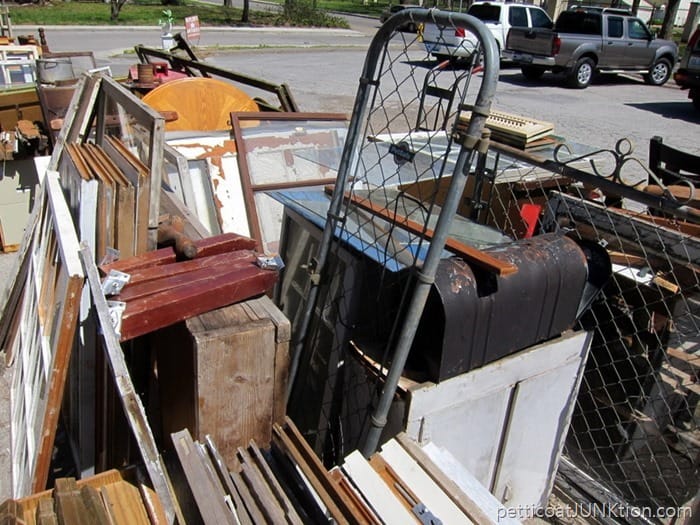 I also got that tall skinny chain link gate. I have no plans at all for it. I need to look it over and think about a project or just move it to the booth. I tend to keep a lot of things. That's a problem.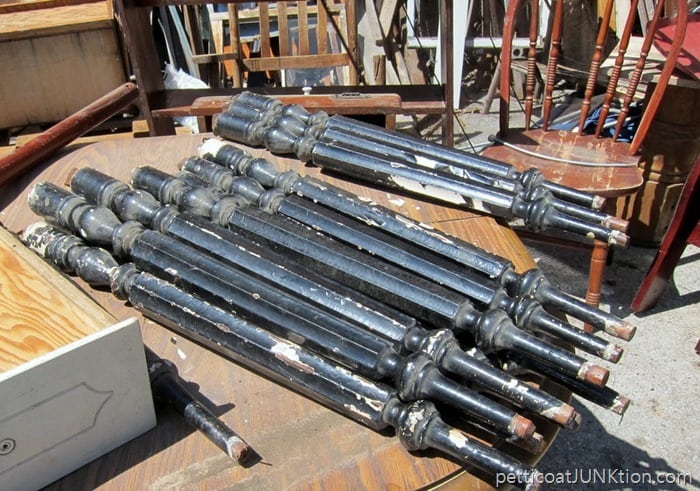 I bought 4 of the black spindles.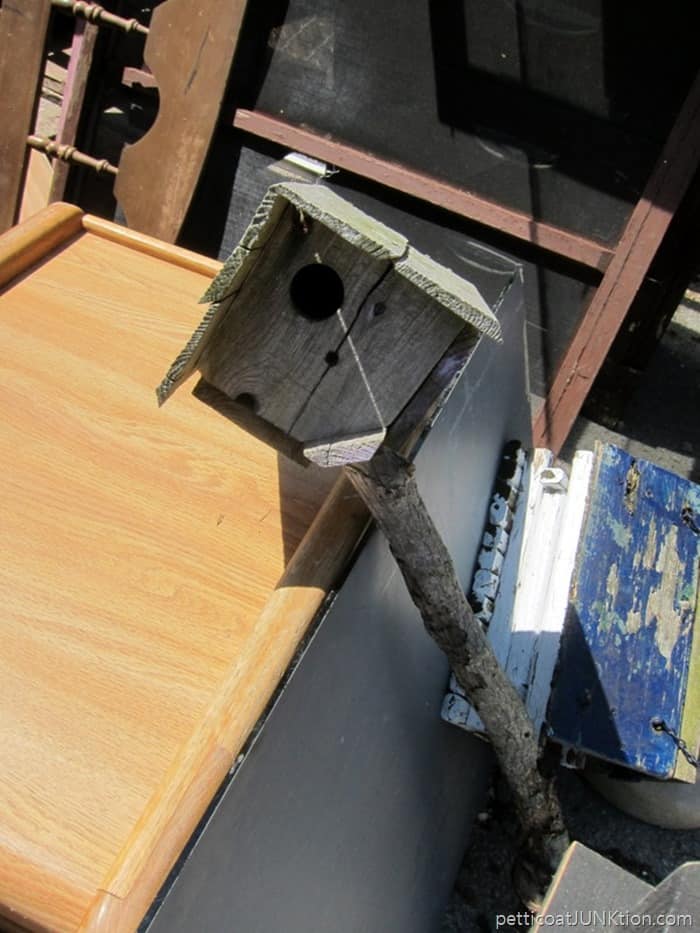 Also brought home the birdhouse. I have to get a better photo of some of the stuff. The birdhouse is attached to a tree limb.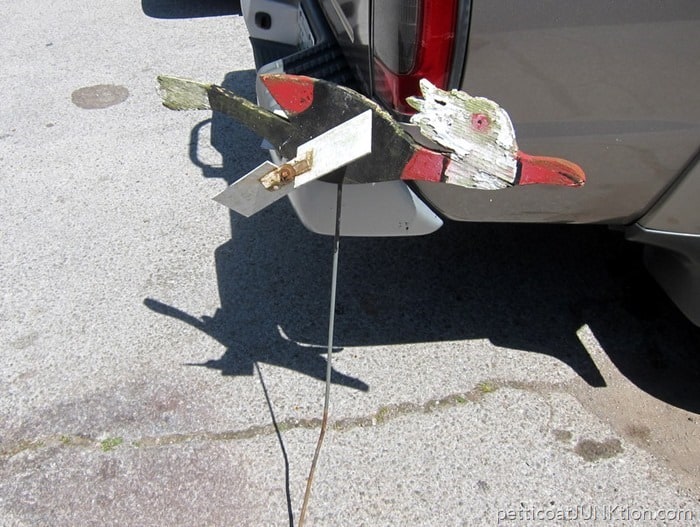 Yes, I bought the sad looking folk art bird. It was only $2 and I couldn't resist. Part of the head is missing and the paint is really chippy. I think I can work with it. If Miss Sofi sees it then it's staying at the house. I need to work on it immediately. Sofi will be over Friday.
I also bought a picket fence panel but didn't get a shot of it.
You guys will be glad to know I finished the research paper last night and submitted it on line to my professor. Almost to the end of the semester. WooHoo!
Hopefully I'll have a paint makeover for you tomorrow. It's almost finished. Just need to wax and photograph. I'll give you one little hint about the project. I haven't painted anything this color is a while.
See you tomorrow.