Good Morning!
I didn't get around to that post I promised you guys this week…..
the one about my Extreme Painted Furniture Makeover.
I think I have a time management problem.
And instead of studying for an exam, I went to my favorite junk shop after classes yesterday.
The sun was shining and it was a nice day for a drive.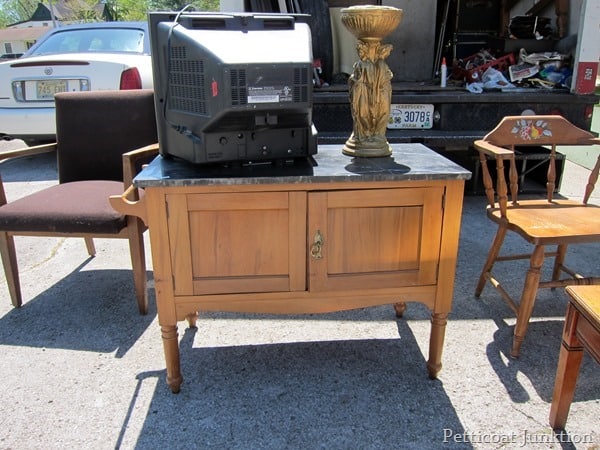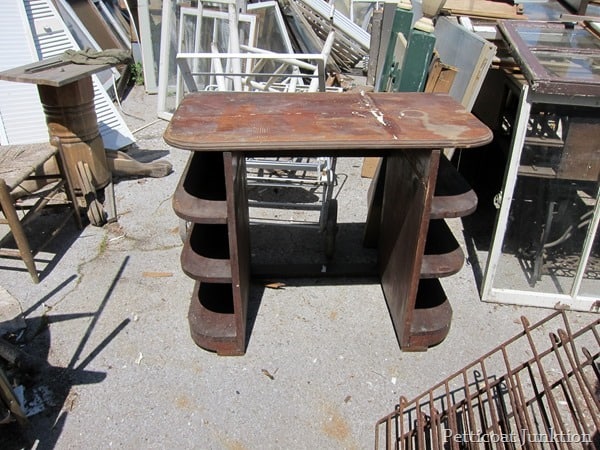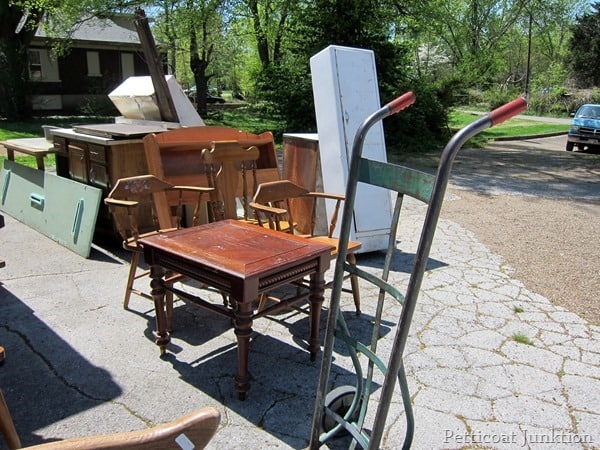 I smile every time I see this door.
The signs are a perfect mix.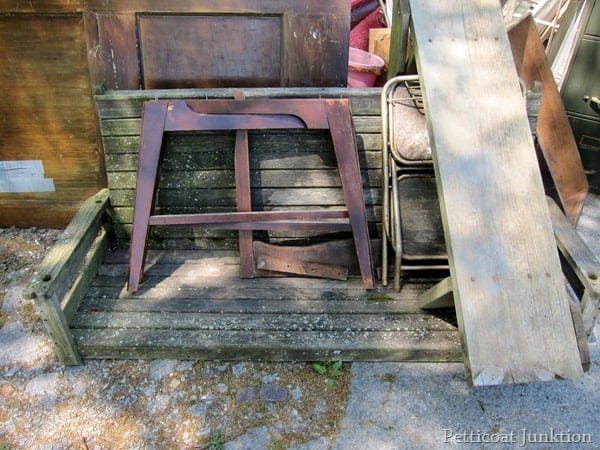 The thingie on the wood swing is a table base and I brought it home with me.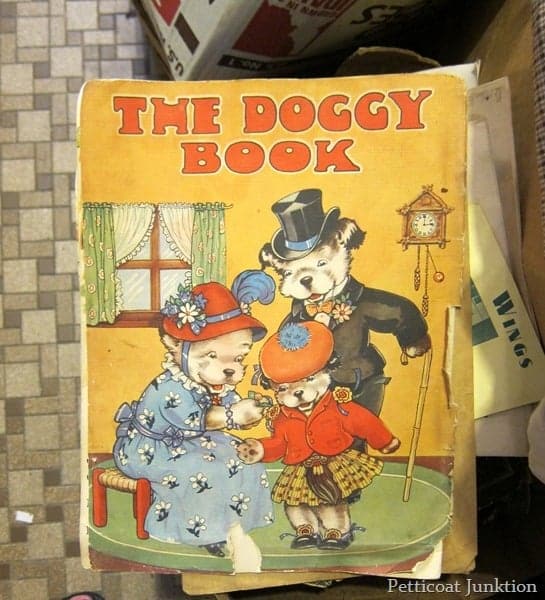 The colors and the characters on this book caught my eye.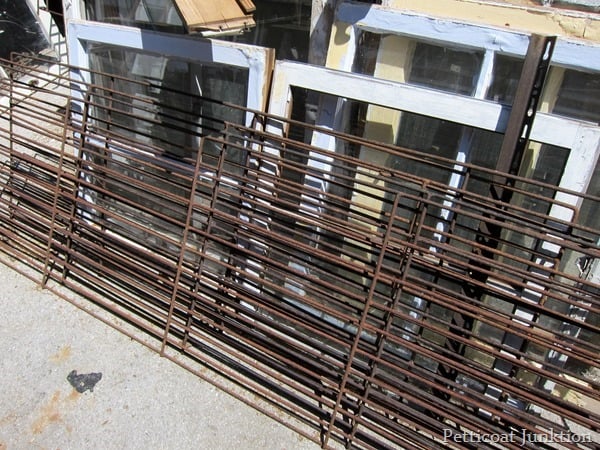 The long iron pieces are part of a fence.
Mr. Butler will have the fence pieces at the Nashville Flea Market this weekend!
I'm hoping to make it to the flea market.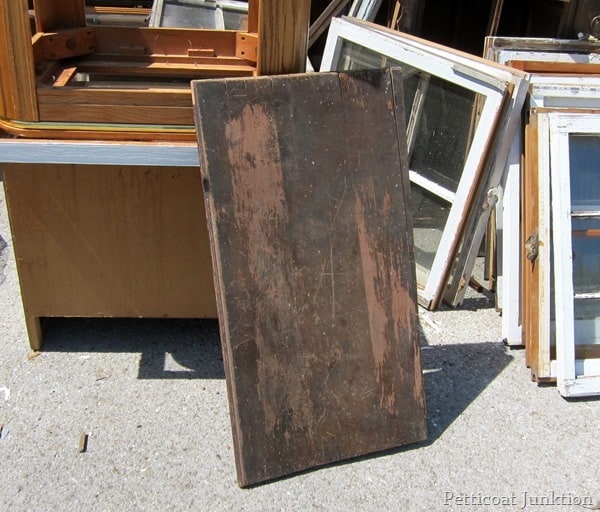 The reclaimed junk wood top came home with me too.
Don't know what I'll do with the two parts….$4 total….from my junk trip….but I'll think of something.
I really will get the furniture tutorial posted one day next week.
Leave me a little note below.
I love hearing from you.
You only have to leave your name (first name is ok) and your email address, then your comment.
Your email address will not be shown on my blog.
Thanks for stopping by and have a great week,
Petticoat Junktion Pinterest Boards
Kathy
linking to these parties….
Thrifty Décor Chick…..Funky Junk Interiors….Tip Junkie