8 Junk Shop Used Chairs
I racked up on used chairs at my favorite junk shop. The prices were great and the chairs were in good condition. Only thing is…….. I hate painting chairs. It's a lot of work to paint the chiars then I have to recover the fabric chair seats. I don't mind that part, it's just the painting.
There is a short Facebook Live video I filmed at the shop at the end of this post. Mr. Butler, the owner, makes an appearance in the video.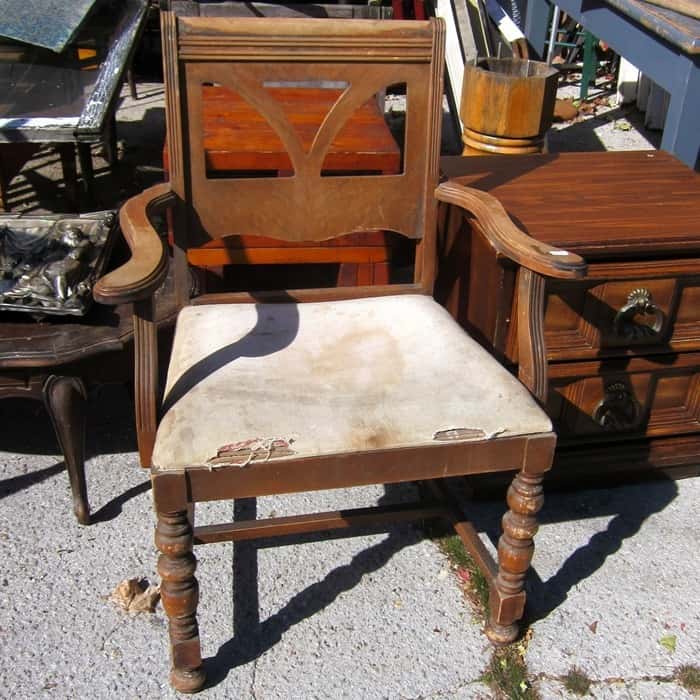 Junk Shop Used Chairs
I bought the wood armchair above for $10. I debated about buying it because if you look at the front of the seat the foam padding is worn down to split wood. I have to add more padding before recovering the seat.
Chairs have all kinds of details and legs, and bottoms and tops. It probably takes 2 coats of paint and 1-2 hours to do a good paint job on one chair. Multiply that by maybe 4 or 6 chairs in a set and the hours add up but the resale value doesn't compare to the time put into the makeover. Sooooo, I just have to consider it fun or therapy to paint the chairs, lol.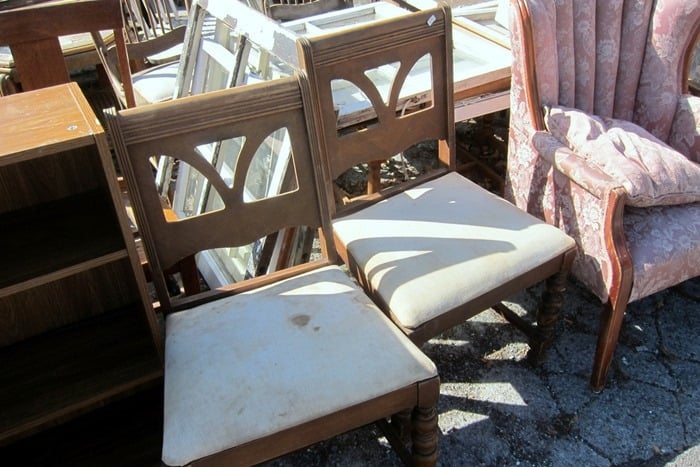 I bought the pair of side chairs to match for $15. The chairs are in pretty good shape. Probably all of the chairs will get painted white and have drop cloth seats. The neutral color chairs sell fast and this is the time of year to sell chairs. That is the only reason I bought so many of them. I have my work cut out for me.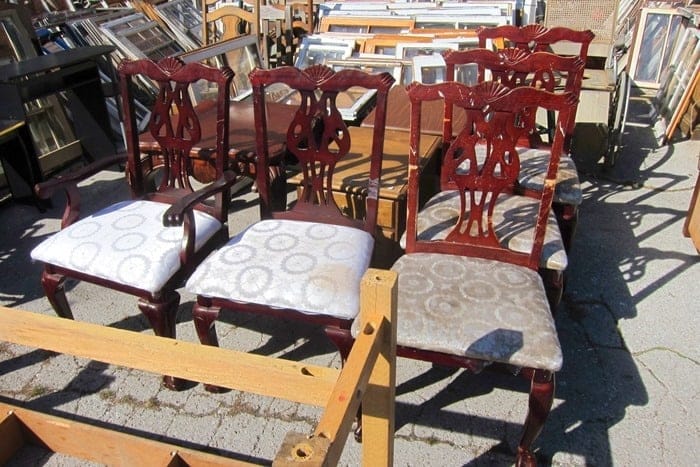 I didn't buy the chairs in the photo above. Not liking all of the curvy, fancy, details.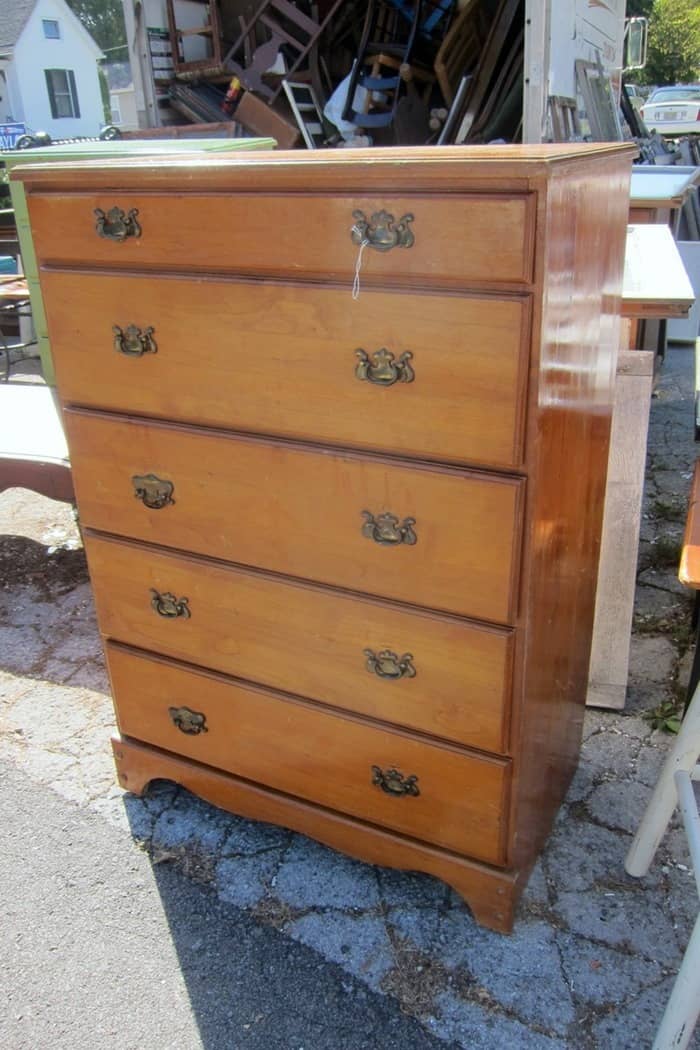 I passed on this chest of drawers also.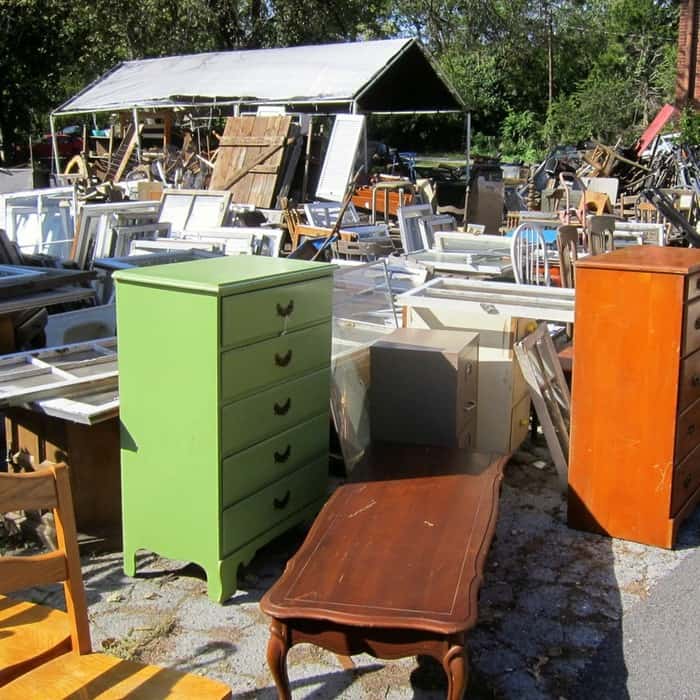 I bought the already painted green chest in the photo above. I couldn't pass up the color. The chest of drawers have a few issues you can't see from this photo.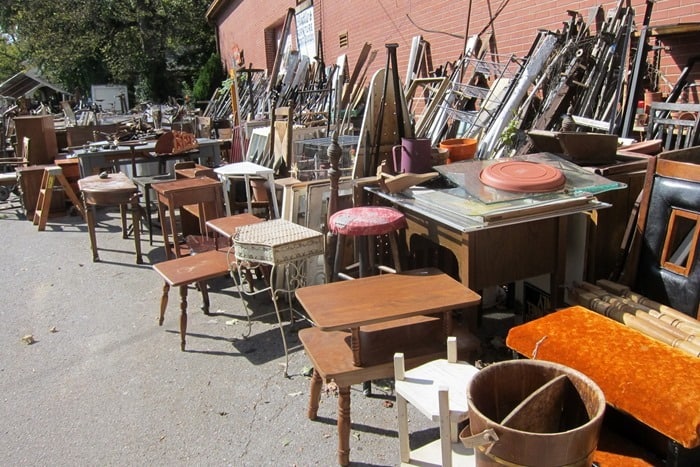 A look at the parking lot of my favorite junk shop. It is a treasure trove of junk goodness.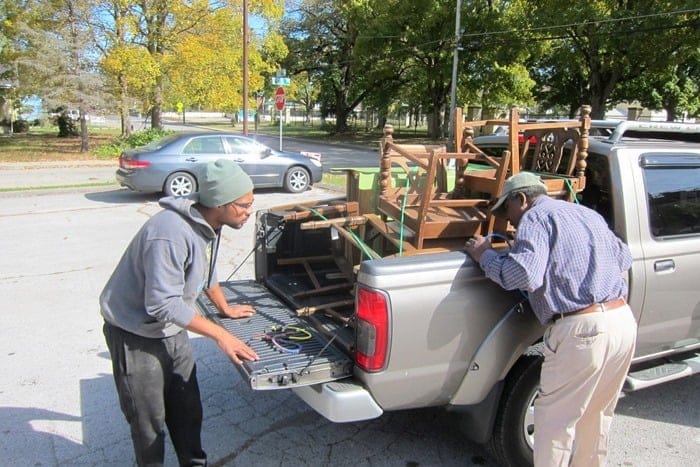 In total I bought 8 chairs. You can see Mr. Butler and his Dylan loading the truck. There were two chairs in the backseat.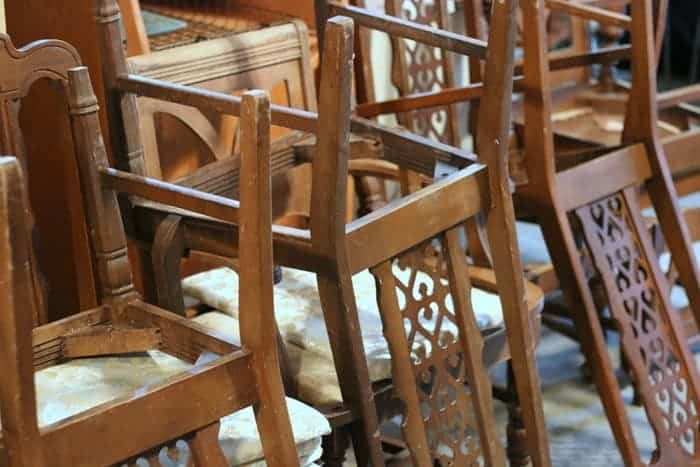 Junk Shop Used Chairs to Paint
This is a look at the chairs I like the best sitting in my workshop. I didn't get a photo of them at the junk shop.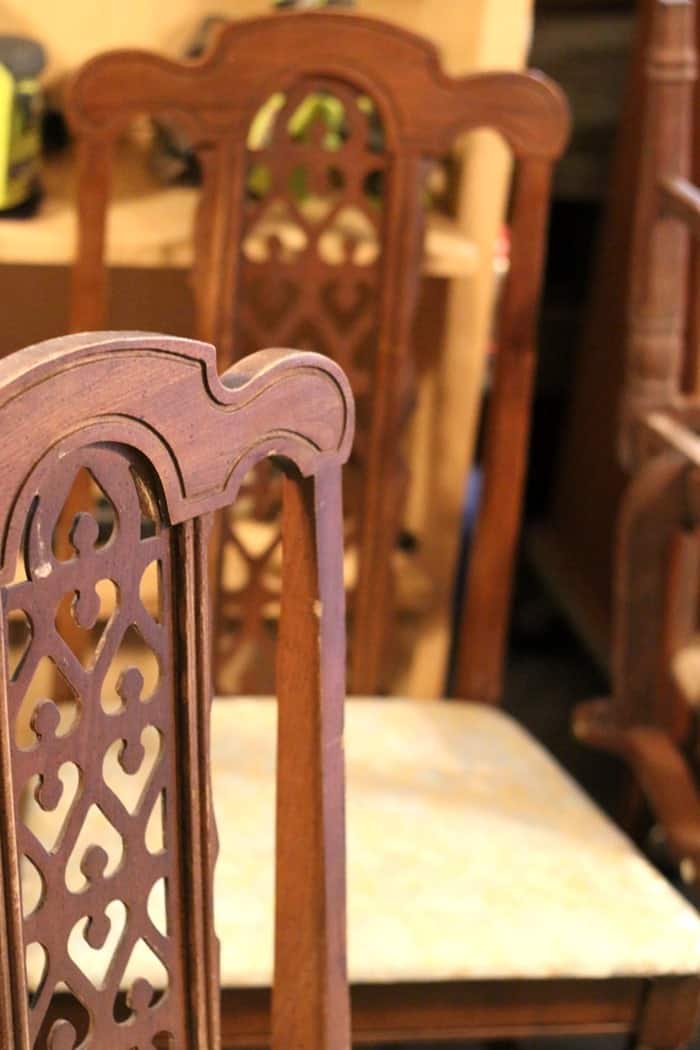 I love the chair backs. They will look so good painted with a bit of distressing.
I worked on the green chest already and you might get a look at it tomorrow. I didn't repaint the chest of drawers but it needed several repairs and cleaning up.
Get a look at the junk shop and the owner in the video below….
Butler's Antiques in Kentucky
That's it for today. Thanks for being here and have a great day, Kathy