On my latest junkin' adventure I found a vintage chandelier with crystals. I like the size of the chandelier. It's small and I think I can hang it on the shabby chic floor lamp stand I found a few junkin' trips ago.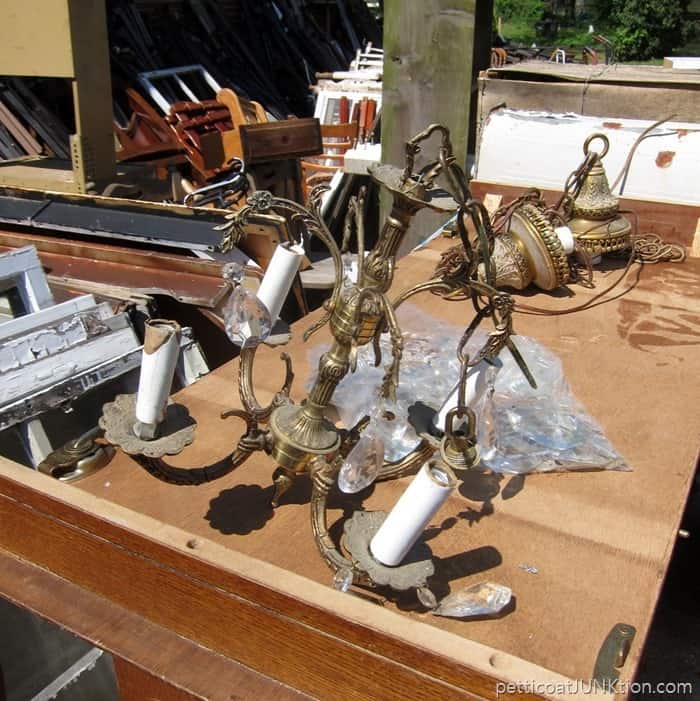 Vintage Chandelier with Crystals
I would like to wire it up so it works. Never worked with wiring before. We'll see what happens. I bet the JTS can help me figure it out. I paid $15 for the fixture and I only have 4 crystals for the top part of the light.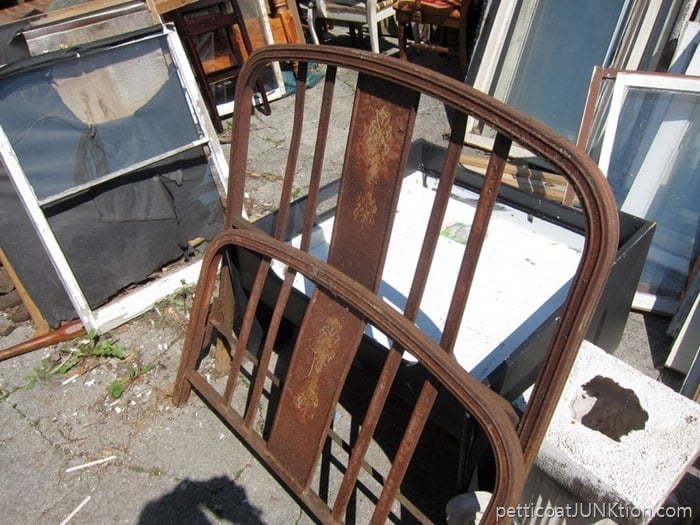 How about the perfectly rusty headboard and footboard. I paid $5 for them and don't have a plan yet except for brushing them off and wiping on a couple of coats of clear wax.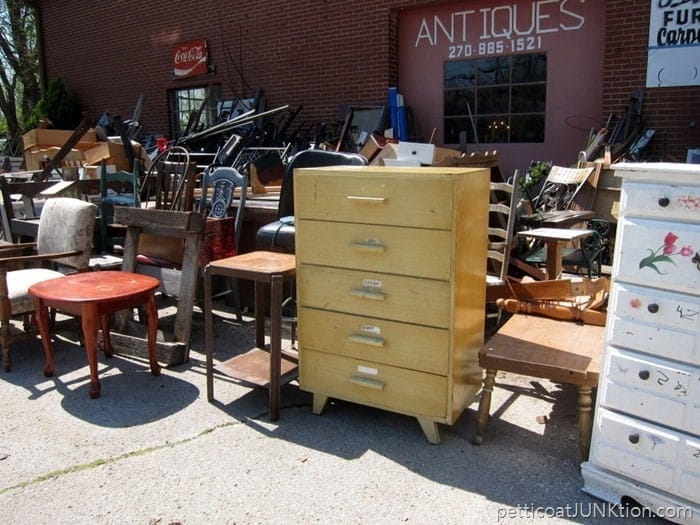 I bought the chest of drawers for $20. The chest needed some work and the JTS has already taken care of that.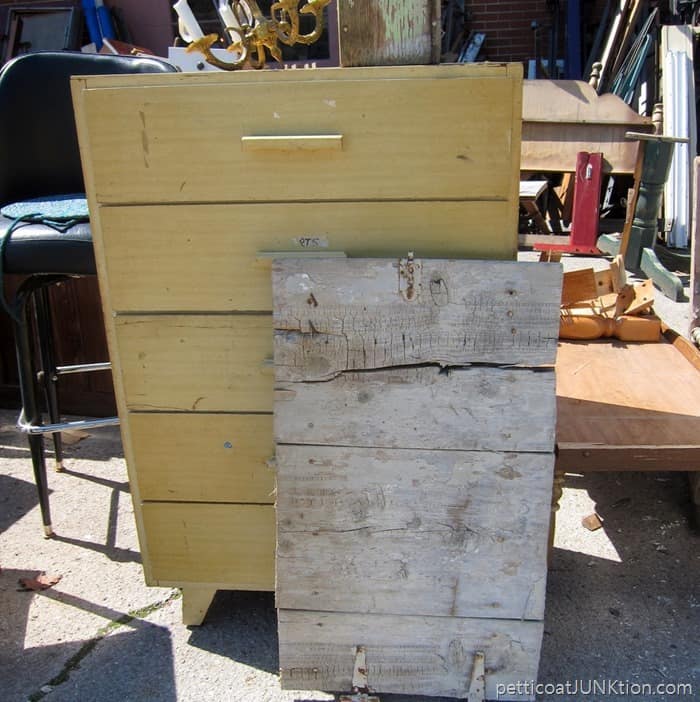 The rustic door panel came home with me too…..$5. Maybe take apart and make signs or leave it as is for a very rustic table top.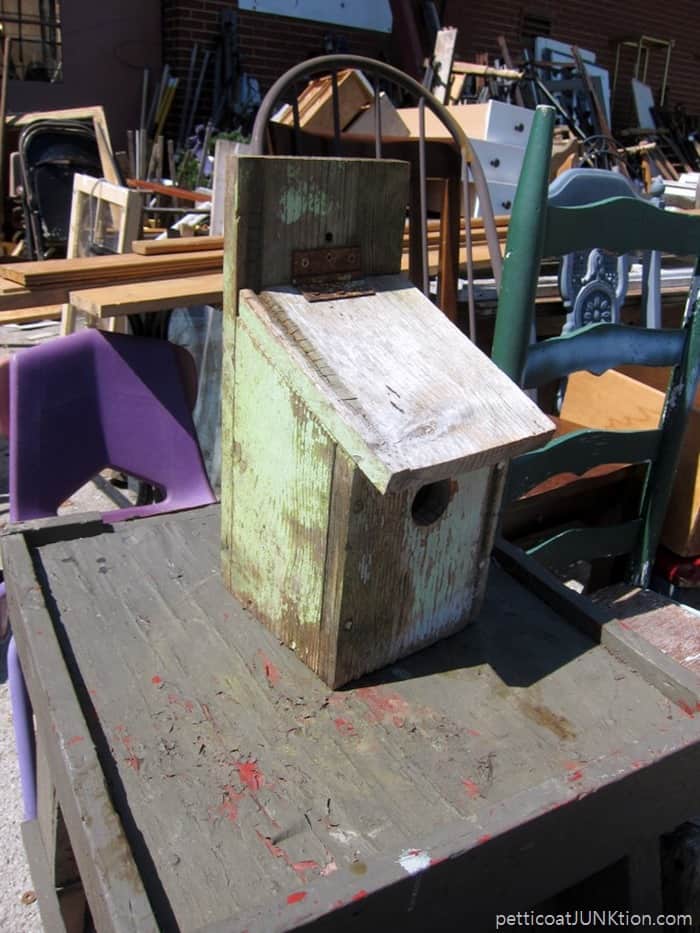 Isn't the birdhouse just perfect. I asked Mr. Butler for the price and he said $5. I snapped it up. He quoted the same price to someone earlier in the day and they looked at him like he was nuts. You can't have everything for free.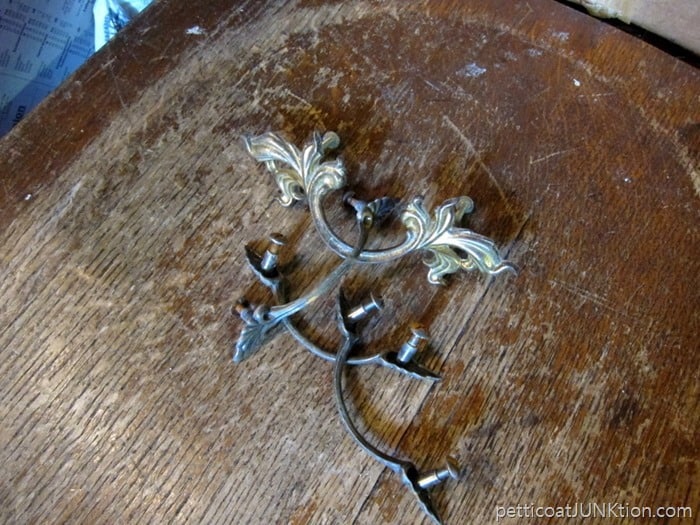 More hardware for me. I may be at my limit on furniture pulls. Nah.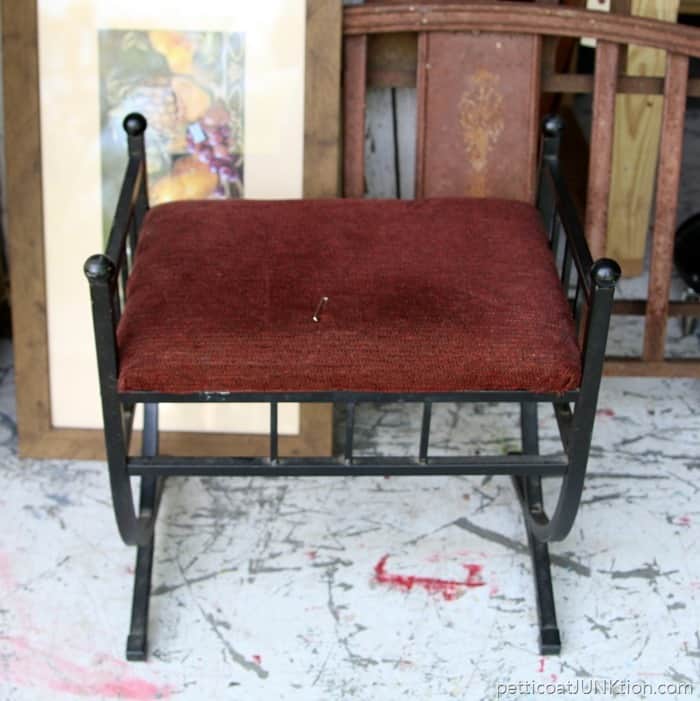 The stool came from the Goodwill in Hopkinsville. I usually make a stop there on the way to the junk shop. At $7.99 it wasn't a bad deal and I've already perked it up. Hoping to share the makeover with you this week.
That's it! What do you think of my purchases? Which is your favorite? Leave me a note and have a great day!