Vintage Green Metal Lawn Chair
I made a video of my last junkin' trip at that place I call My Favorite Junk Shop. I missed out on the vintage green metal lawn chair. I did find a few treasures though and I made a short video of the junk store. The video is at the bottom of the post.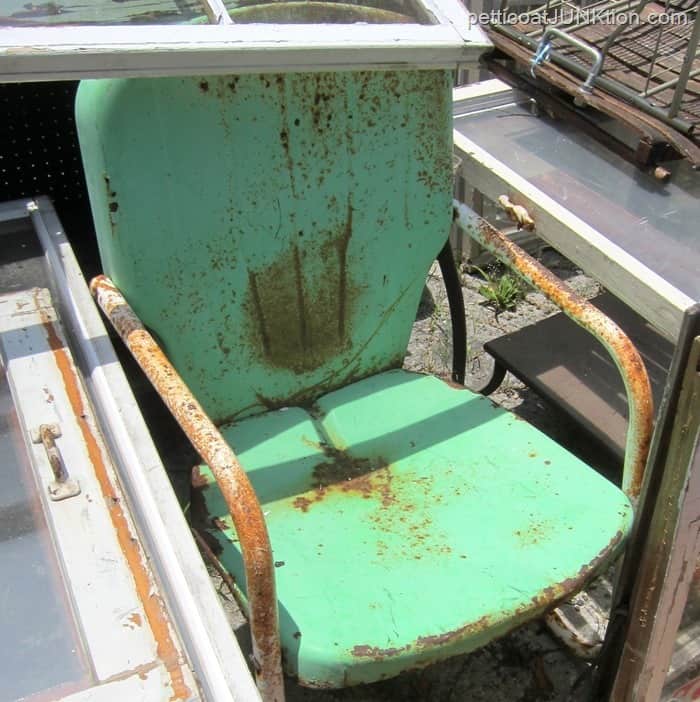 I fell in love with the green chair then forgot to ask about it. I was going to call the next day and have Mr. Butler hold it for me but I forgot to call too. I think I'm losing it.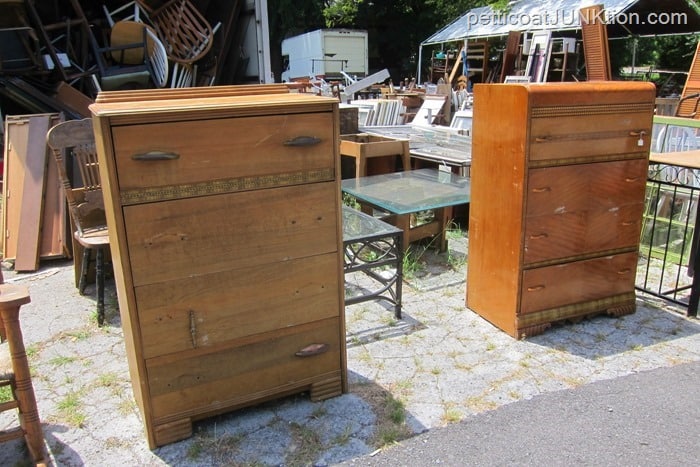 I bought the chest on the left. I liked it much better than the waterfall chest on the right. The price was right at $25. I actually painted it last week and didn't like the outcome. That happens sometimes. Now I need to decide how to make it better.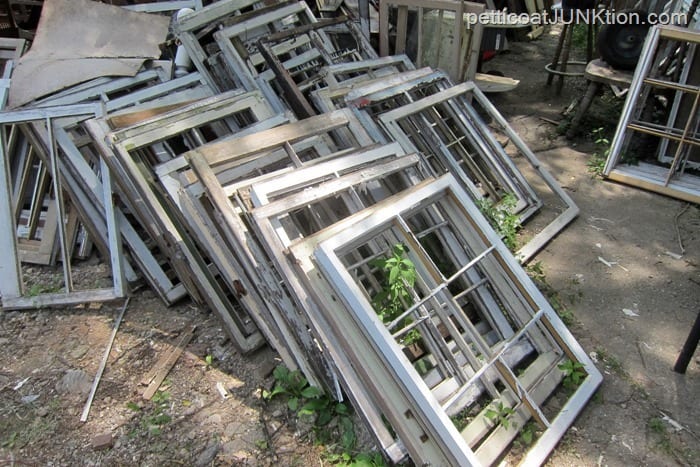 There are always tons of windows at the shop. Some with glass in them and some without.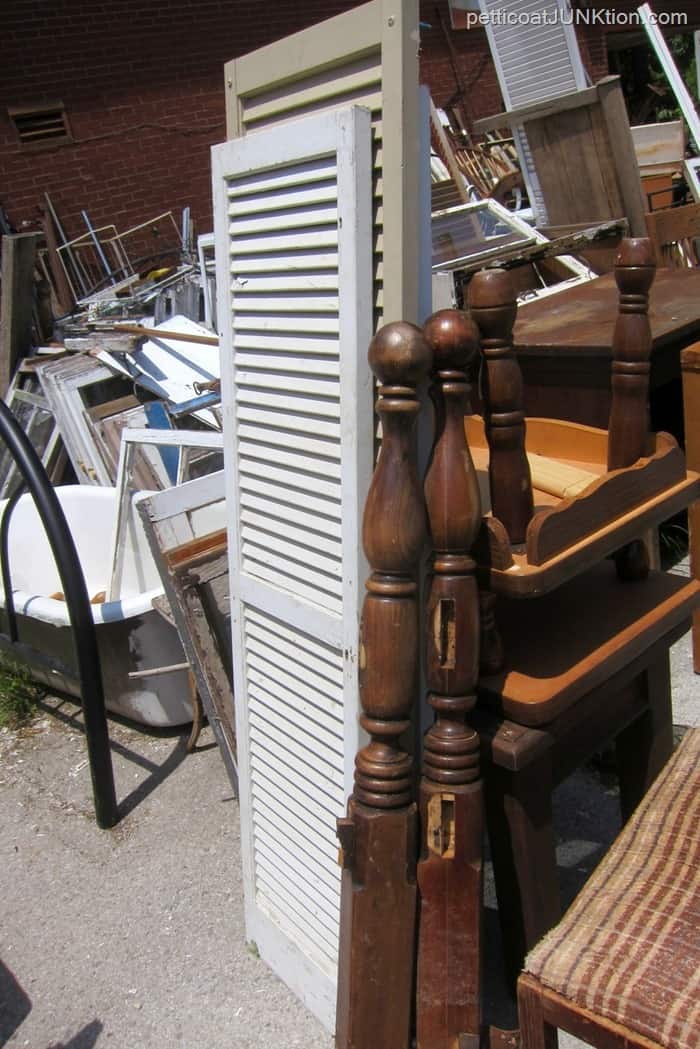 Petticoat Junktion is a participant in the Amazon Services LLC Associates Program. As an Amazon Associate I earn from qualifying purchases.
I bought the three shabby shutters. Can't go wrong with those. I will use them as a display or sell them.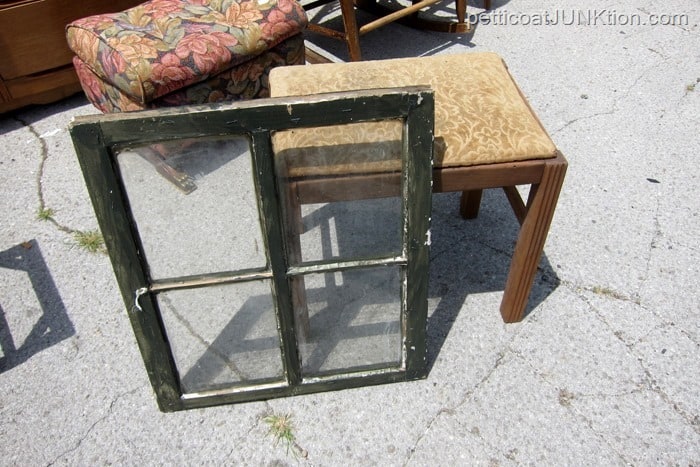 How about that green window? Green gets me every time. I bought the small stool too. I like the straight lines and the seat is still cushiony. All I need to do is clean the seat before I recover it. Still thinking on paint and fabric.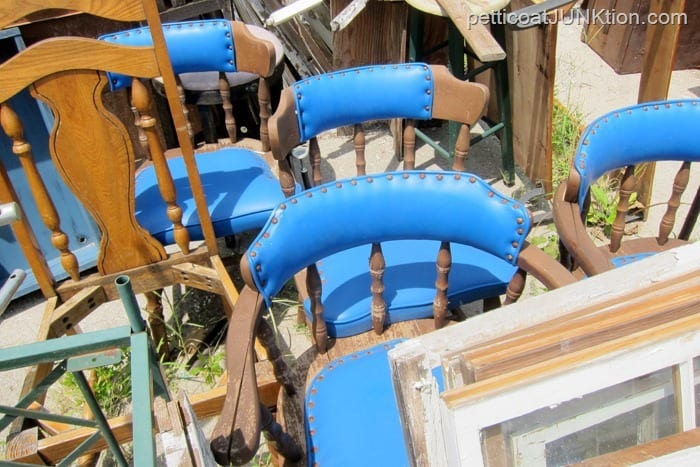 I resisted the blue chairs although it was difficult. Isn't that color fabulous.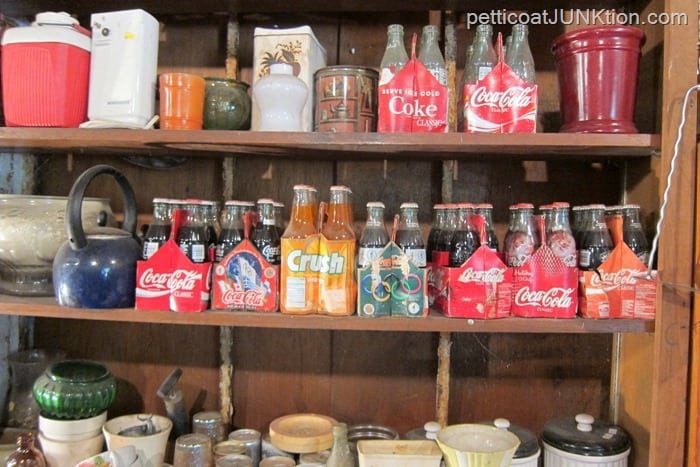 There are so many cool things inside the shop. I could explore all day and not see a fraction of what is there. You have to take the video tour so you see what I'm talking about.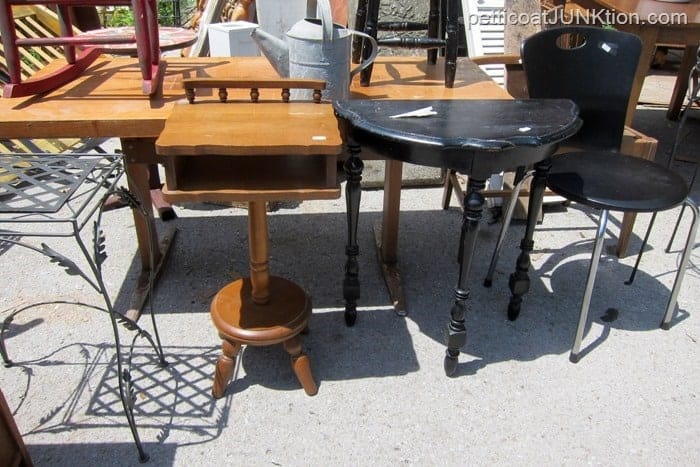 All the small tables were cute but I'm full up on furniture just waiting to be painted.
I made a video of the whole junk shop. There is all kinds of things outside and there are several rooms inside. The building is huge. View the video below……
I hope you enjoyed the photo and video tour. This post is short because I'm in Arkansas visiting my parents. Most of you guys know the story. I've had a busy Summer and I'm not cranking out projects and posts like normal. I hope to get back in the groove in September.
Thanks for being here and have a great day, Kathy