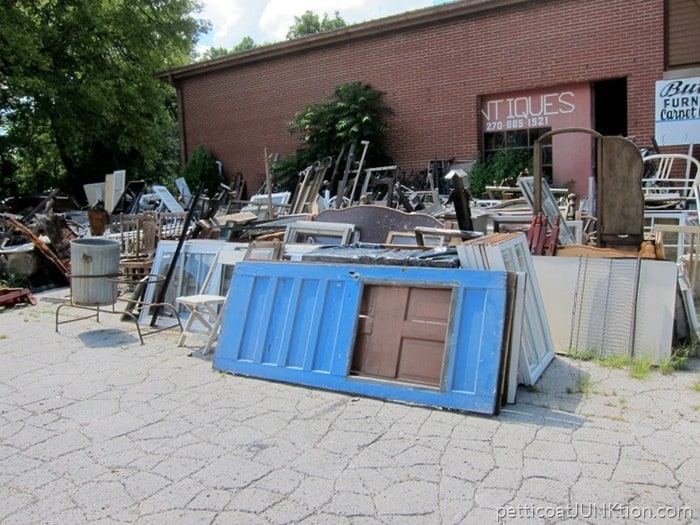 Hey Guys! I think it's been a while since I took you on a trip to My Favorite Junk Shop. Well, it's about time for a trip. I'm going to show you one of the interior rooms that has just been cleaned up. Now we can actually get in the room to shop.
What do you think about that beautiful blue door. Don't you just love it. I didn't buy it but I was crushing on it.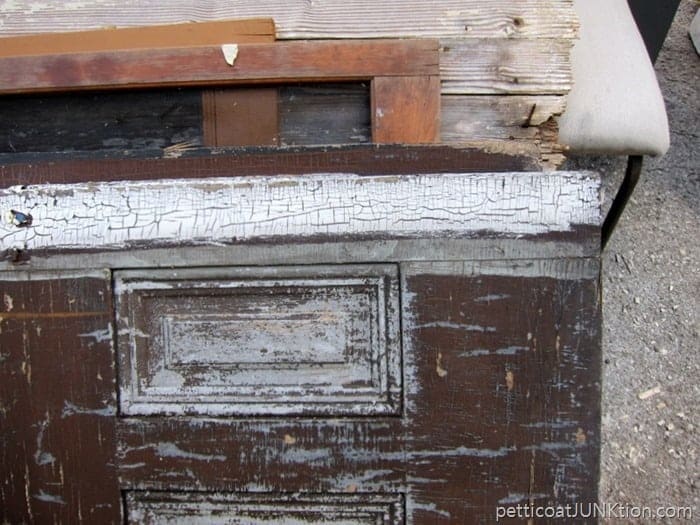 This door was beautifully chippy.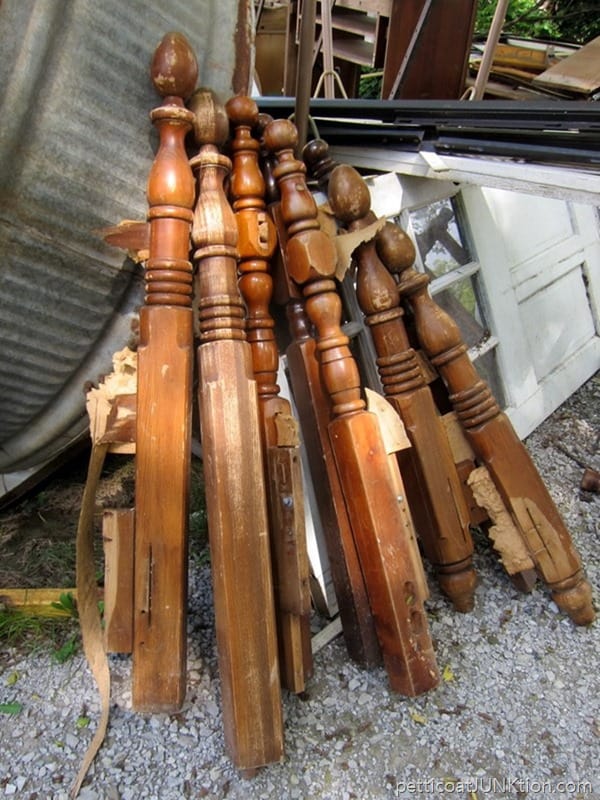 A whole lot of  bed posts. I've seen these used as Angel bodies at Christmas time.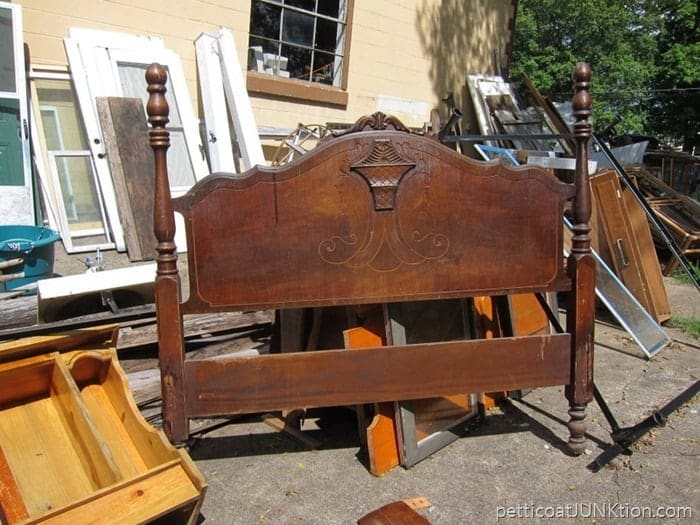 I really liked the headboard. Don't know why I didn't get it. Think I just forgot about it being there. It was on the backside of the shop.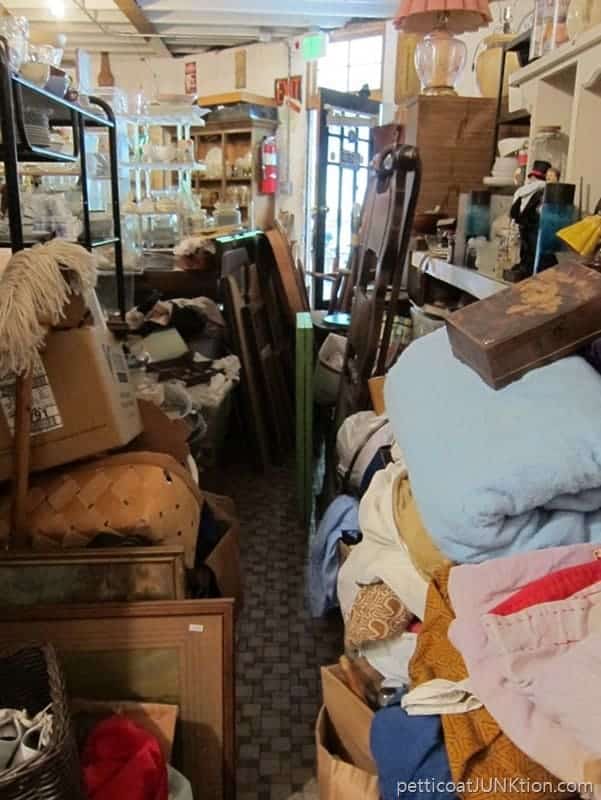 This is the main entry room into the shop.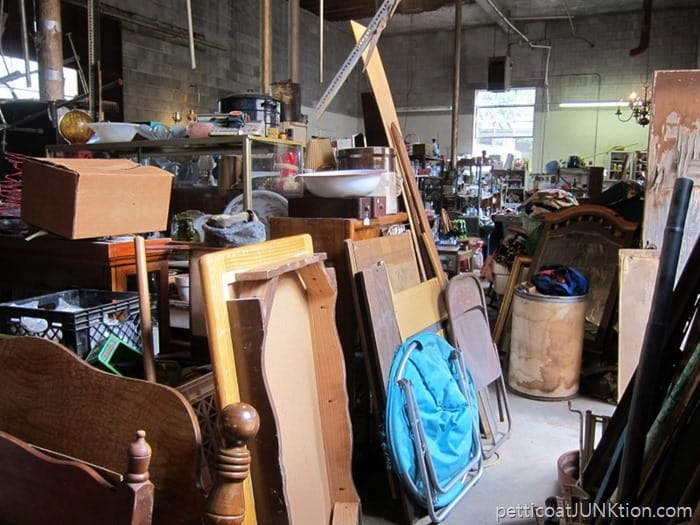 And this is the room that was recently organized, cleaned out, etc. Before the clean up we couldn't even walk into the room. I think Ms Carrie worked on the room for months, a bit at a time.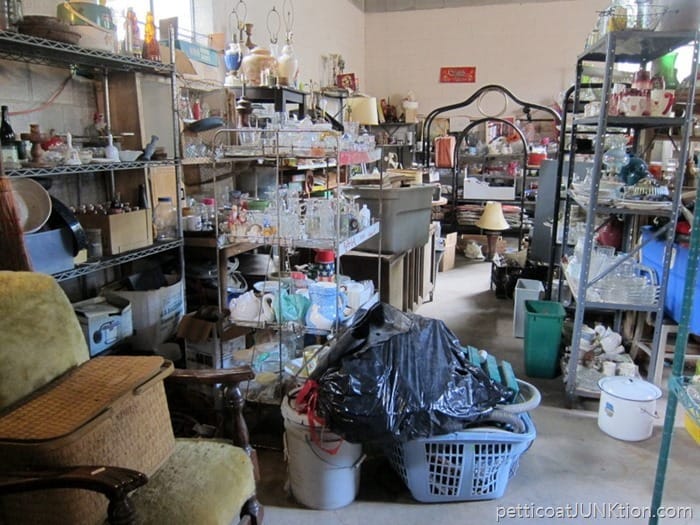 I've found some goodies in this room.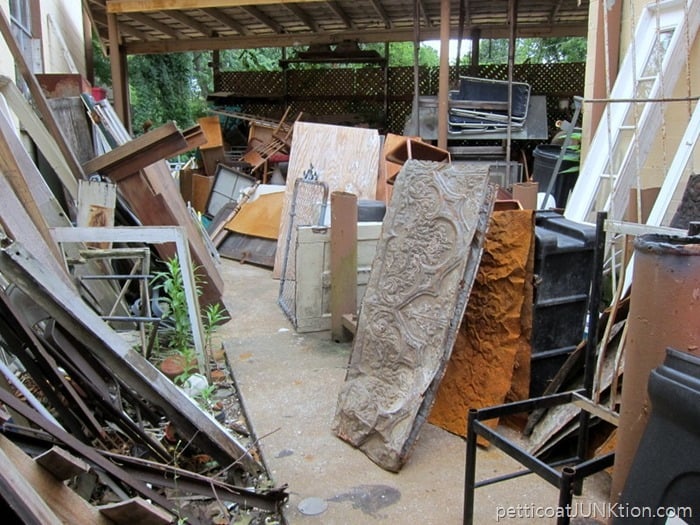 The back  area with the concrete pad has been cleaned up too.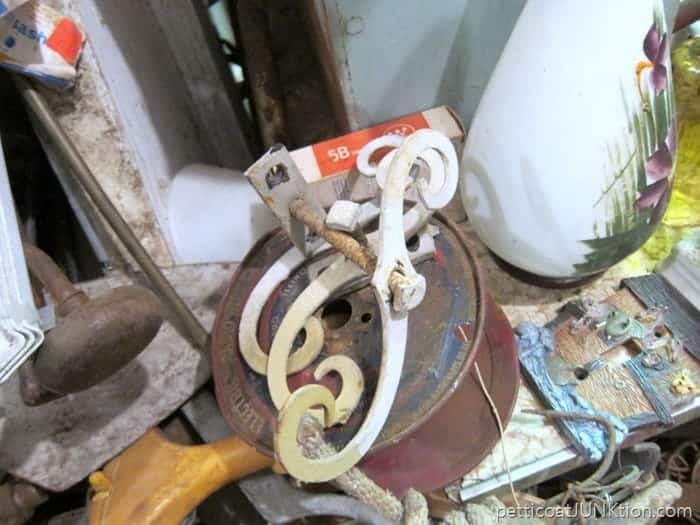 Vintage Shutter Dogs
I found three vintage shutter dogs. They make great Angel wings. I know I've made my reclaimed Angels with vintage shutter dog wings before but I can't find a single photo of one.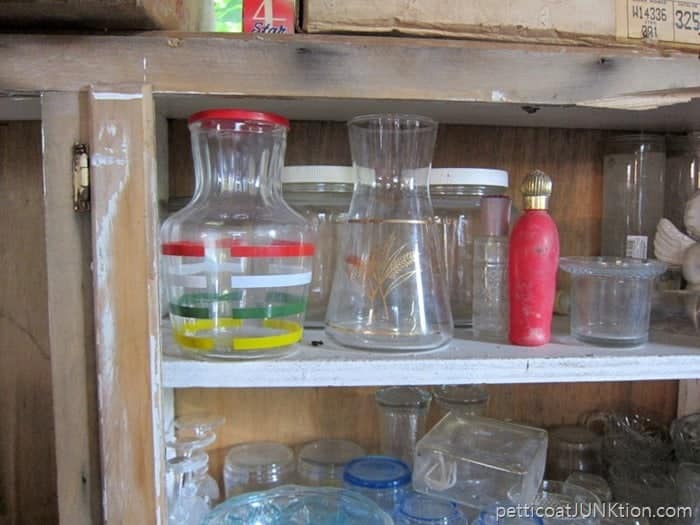 I bought the striped fruit juice pitcher. It has a chip at the top. I plan to use it as a flower vase….or something else. Anyone have ideas for me??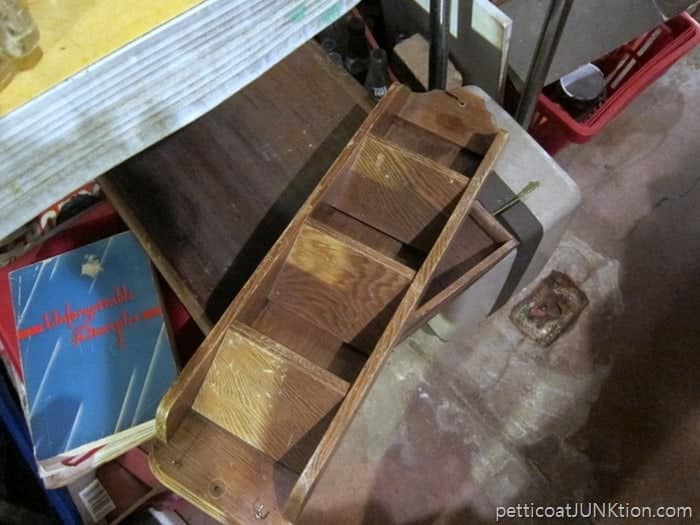 I got the wood tray and the wood mail sorter hanger thingy.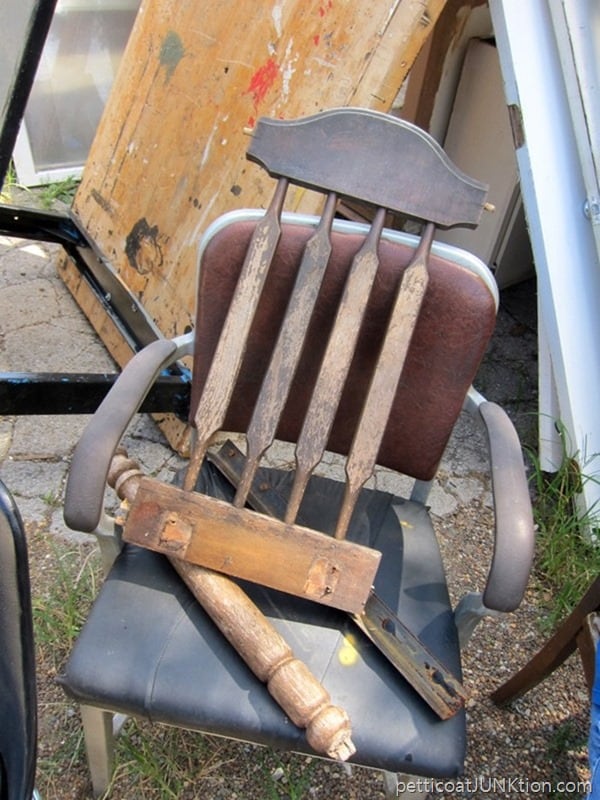 I couldn't pass on the chair back piece. I already had a vision for it.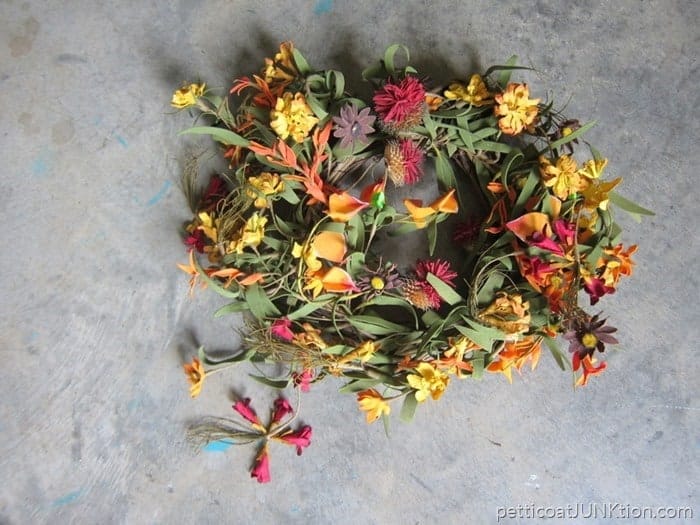 On my way to the junk shop I stopped off at Goodwill and one of my finds was this puny little wreath. It will be beautiful when I straighten out those flowers and attach the wreath to the middle of the cleaned up chair back. Can you see it? Let me know what you think.
I'll be back tomorrow with a beautiful chair makeover….paint, fabric, and all.