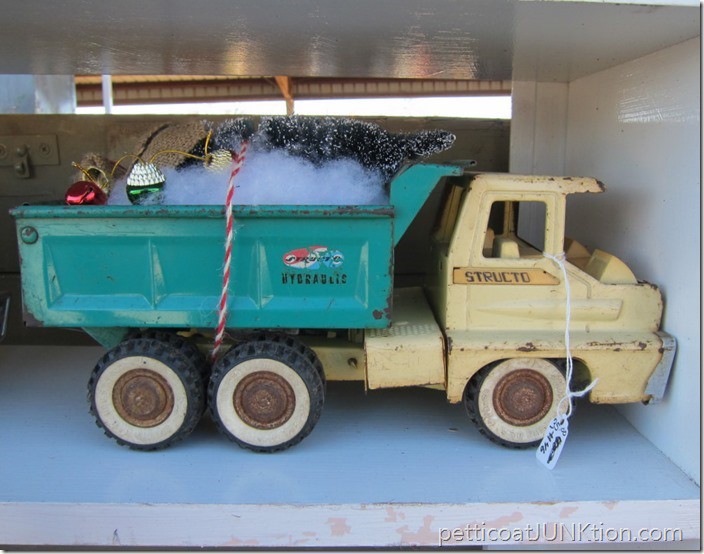 Dump Truck Christmas Display
Nashville Flea Market
The monthly shopping trip to the Nashville Flea Market is something I always look forward to. I get a lot of inspiration and sometimes find cool treasures. I also enjoy talking to the vendors. A lot of them are like family now. In fact I see them more than most of my family members!
There were Christmas displays to uh and ah over like the dump truck above.
I found a couple of pieces at the market that would make very nice Christmas displays. I promised myself over a week ago that I was finished with Christmas projects for the year. Well, now I'm not so sure.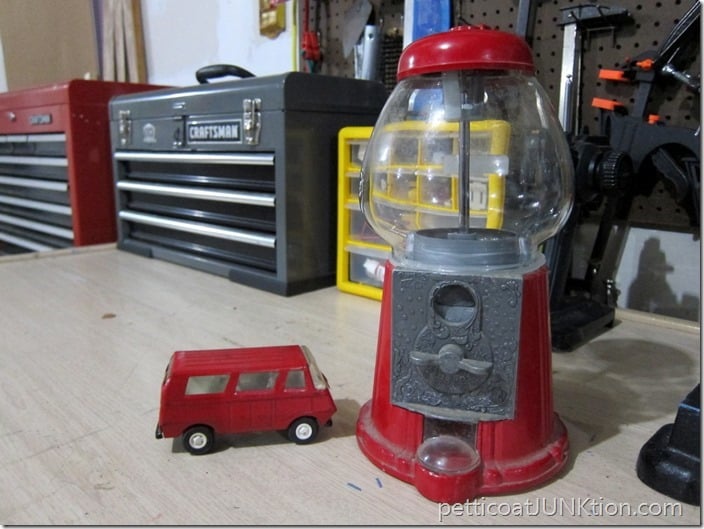 I found the red gumball machine and the red van at the flea market. The van is even made of metal. That's unusual these days. I've been admiring a few projects created with similar pieces.
Like this pretty pink "snowglobe". I'm in love with the soft colors….very dreamy.
Gumball Machine SnowGlobe LollyJane.com
This one is cute too and since mine is red I really don't want to paint it. Did I really say that? At least not this year. I think it will stay red.
I like this white one too. Decisions, decisions.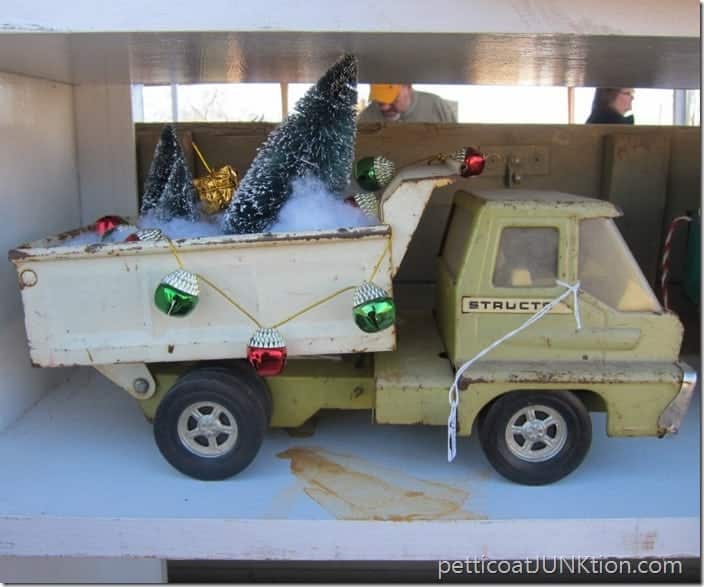 Moving on the the trucks.
When I see the little red cars or vans with Christmas trees tied to the top …..I smile.
Holiday Home Tour Décor and the Dog
There's just something about the red automobile with the green tree tied to the top that says Christmas, and family, and home.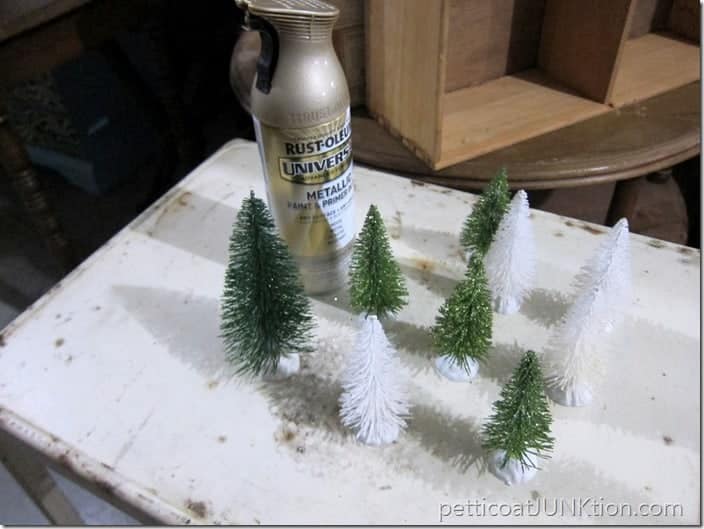 And I do have the bottle brush Christmas trees I got together to spray paint the other day. That was the day when the wind was gusting at about 40 miles per hour. Those little light weight trees would have blown to who knows where. Needless to say they didn't get a coat of spray paint. I only use spray paint outdoors.
What do you guys think of the red van and the gumball machine? Should I go for those projects right here are Christmas? Any other ideas?
I'm working on a custom furniture piece right now so I may not get another Christmas project finished this year.
Have a great week!