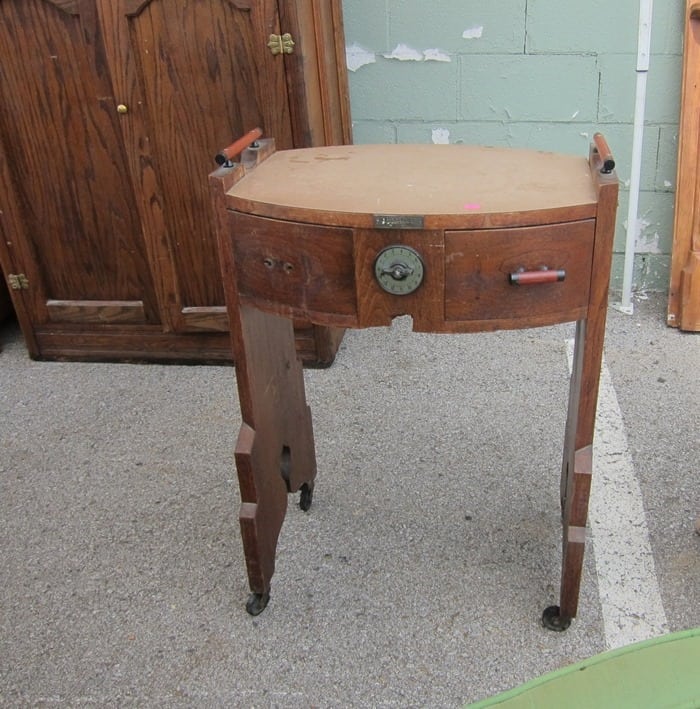 Vintage Manicure Table?
The JTS and I went to the Nashville Flea Market over the weekend. I skipped last month…I know…so not me. I have tons of stuff in the workshop and I had  a number of projects to work on last month so I missed the market. I almost decided not to go last weekend. It was so hot.
I know you're tired of me complaining about the heat so let's talk about that table. The vendor told me it was a vintage manicure table from probably the 1920's. I believe it's a manicure table but not sure about when it was made. I couldn't find anything remotely resembling the table by searching Google. The top of the table has a thin layer of plastic, Lucite, o something? The top of each end has a handle that looks like Bakelite or Lucite. The same style handles are on the drawers, only smaller. One of them is broken and is in the drawer. The table is also on castors.
I bought the table for myself. It just kept calling my name. I love unique items. If any of you can help with info on the table just comment or email me. I still need to clean it up and decide where to put it. Something will be leaving the house too. That's what happens…move a piece in …move one out.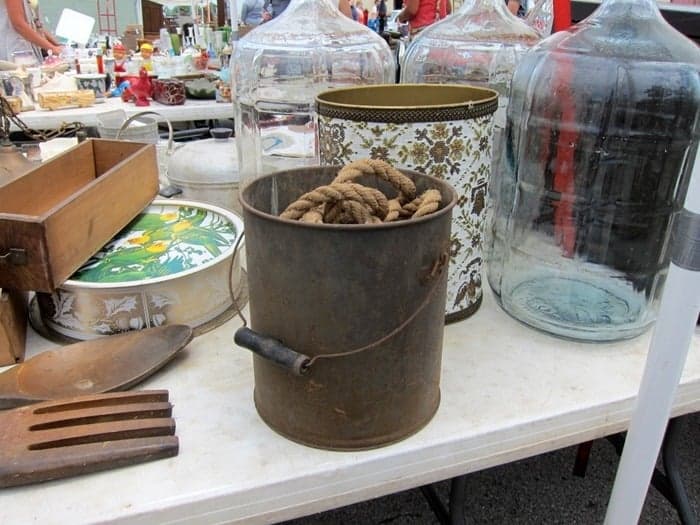 I also bought the bucket and rope.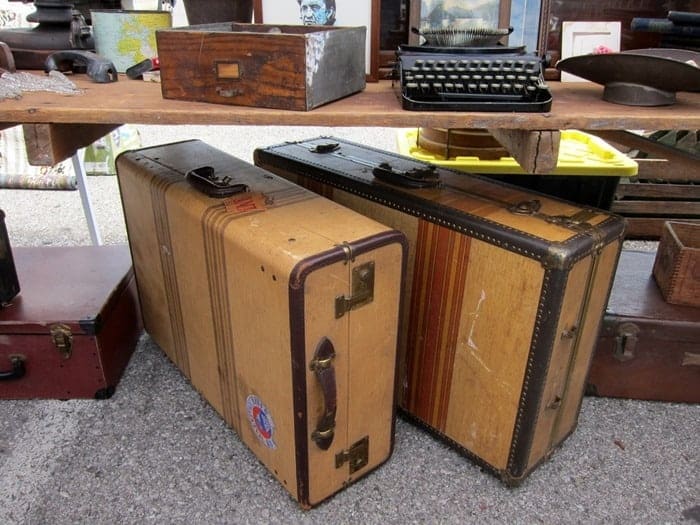 I love the vintage luggage but I didn't even ask the price. This vendor is a little pricey. I like that leather handle on the end of the one on the left.
Petticoat Junktion is a participant in the Amazon Services LLC Associates Program. As an Amazon Associate I earn from qualifying purchases.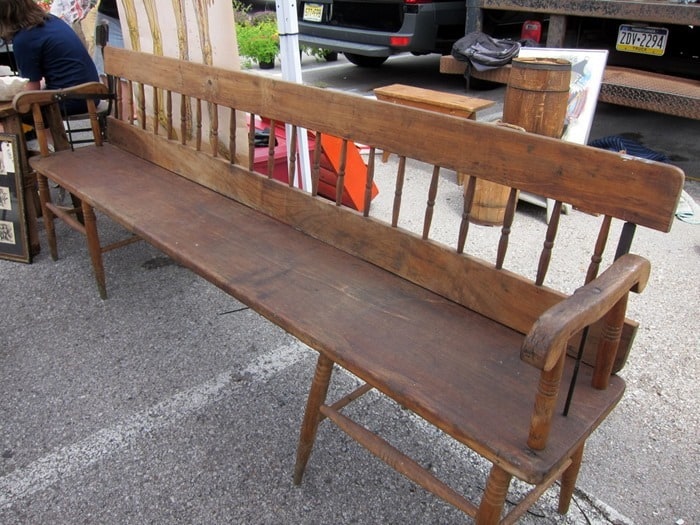 You think the bench is long enough? I just noticed looking at the pic that the legs are sets of chair legs. That's what it looks like anyway.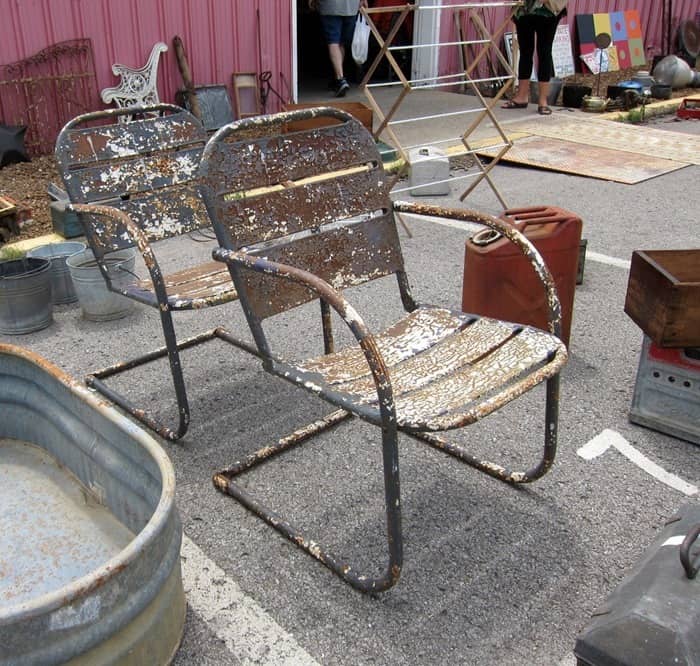 The lawn chairs are perfectly rusty.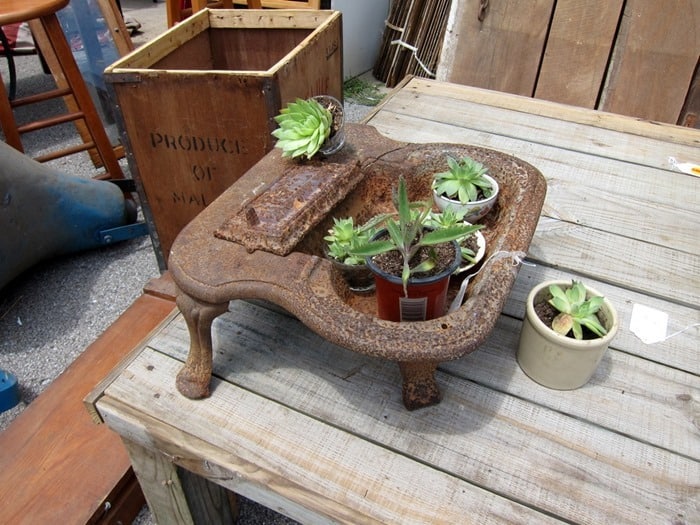 How do you like this re-purpose? It's darn cute. Just passing along ideas.
All the info you need about the Nashville Flea Market right here….click the photo!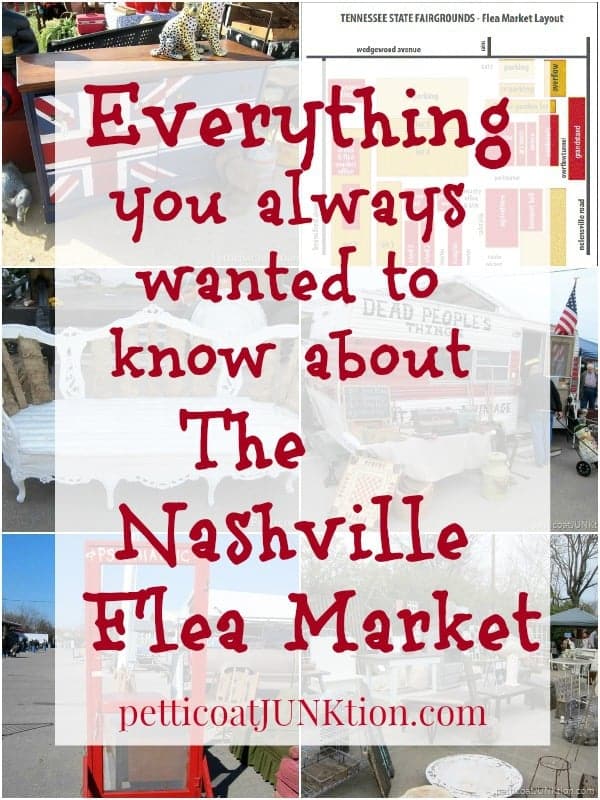 What was your favorite thing? Don't forget about the giveaway from yesterday. You can enter everyday. Click this link to the post…Spray Shelter Giveaway.
Have a great day. See you tomorrow.